Elwood — Volunteers with the Saluting Branches program under the direction of Joliet city arborist Jim Tieber gave the Abraham Lincoln National Cemetery in Elwood some extra care Wednesday, removing dying trees, cleaning out brush, and planting new trees and flowers.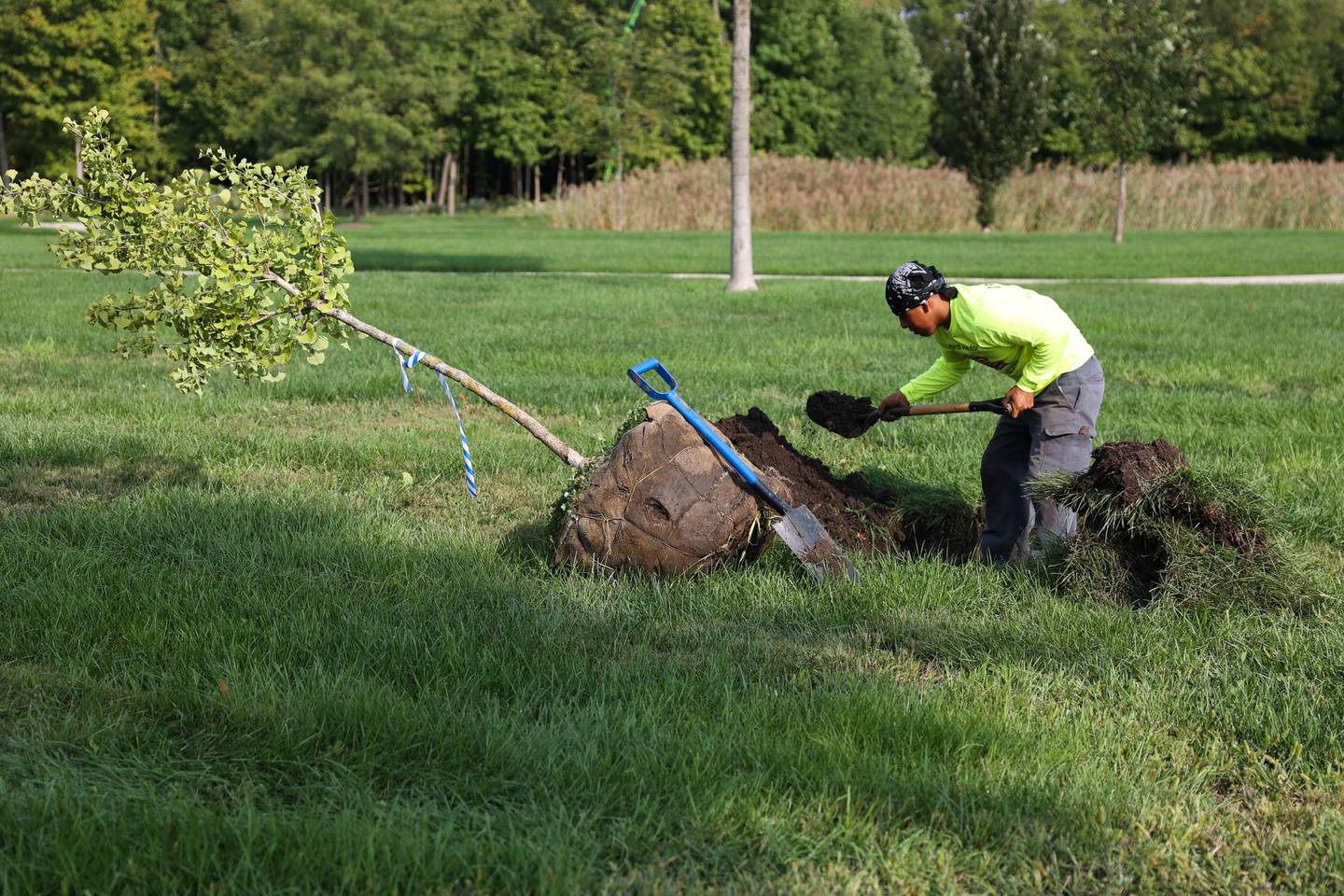 Tieber reported that 103 volunteers showed up for the event, including members of the cemetery staff and Tieber's own family for the first time. Most of the volunteers at the event were from local tree care companies, including Abbott Tree Care, Skyline Tree Service, D. Ryan Tree, Kramer Tree Specialist, K&D Landscape, Oak Bros Tree Care, Graf Tree Care, and Davey Tree Expert.
Other volunteers also were sent from Aspen Fuel, Lutheran Disaster Response and the village of Naperville.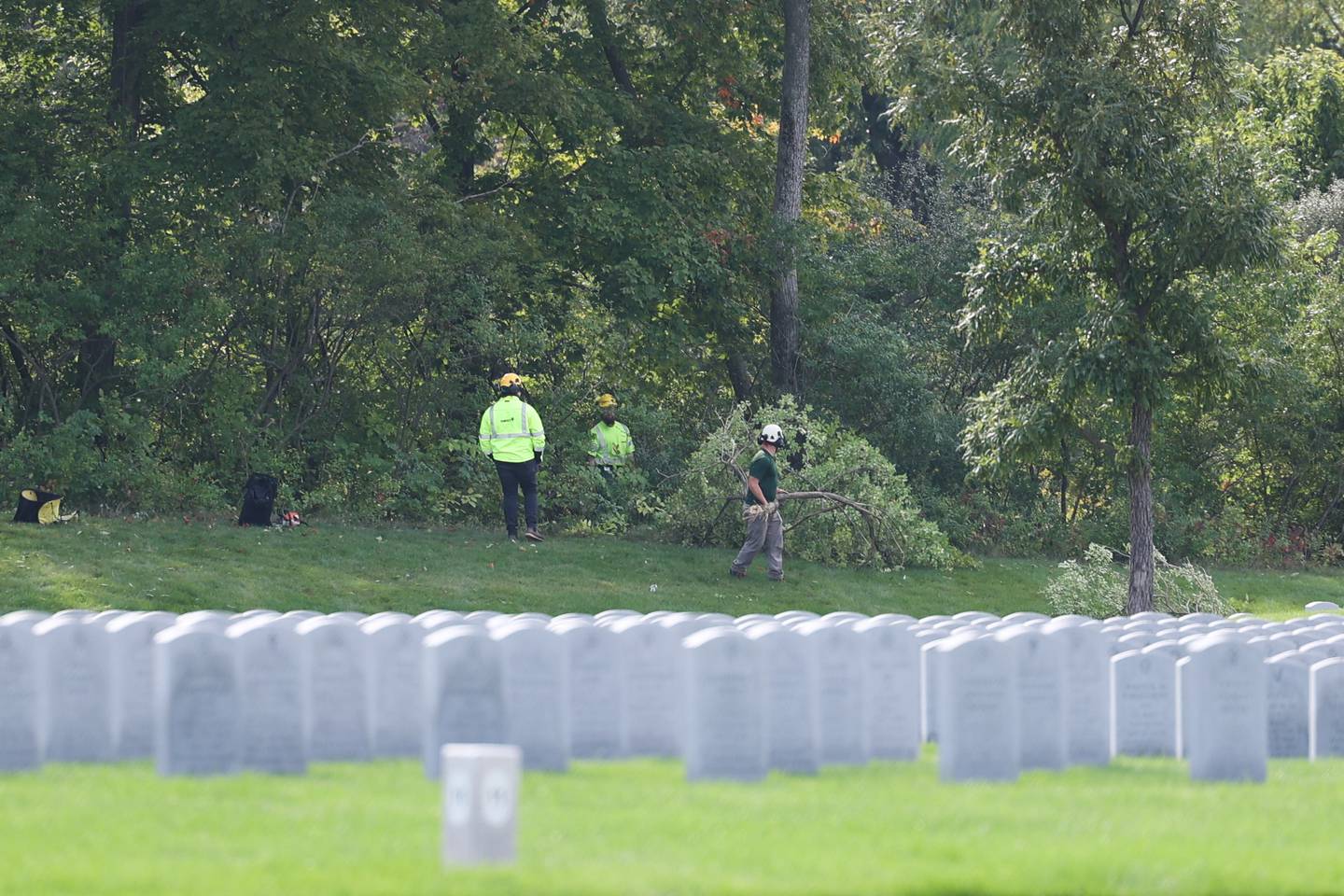 In addition to sending staff as volunteers, D. Ryan Tree contributed to the budget for food from Wyler BBQ, along with the event's main food sponsor D'Arcy Auto, and Davey Tree Expert donated water for the volunteers. Mariano's of Joliet also contributed to the event by providing 15 dozen doughnuts.
The arborists removed several large oak trees and cleared dead wood from existing trees while also planting 11 new trees donated by the Fields Nursery and Cedar Path Nursery and 152 native flower plants provided by Midwest Ground Covers.