State parks and wildlife areas in the region offer residents a chance to explore the outdoors in the fall without having to travel a great distance.
Some are more developed than others and a few have prairies reminiscent of the natural landscape of Illinois.
Ten miles south of Joliet, the Des Plaines State Fish and Wildlife Area includes 80 acres purely designated as a nature preserve with remnants of the Illinois natural prairie as it used to be.
In all, the Des Plaines States Fish and Wildlife area encompasses 5,000 acres and has about 350,000 people visit each year.
Some come to use the public boat launch on the Kankakee River.
Others come to hunt, fish, hike or use the equestrian trails.
In addition, the area offers dog training facilities, one of the most heavily used in the state.
Saddled on both sides of the Kankakee River for 11 miles in Bourbonnais, the Kankakee River State Park includes a visitor and nature center, which includes displays, hands-on activities and a few live animals.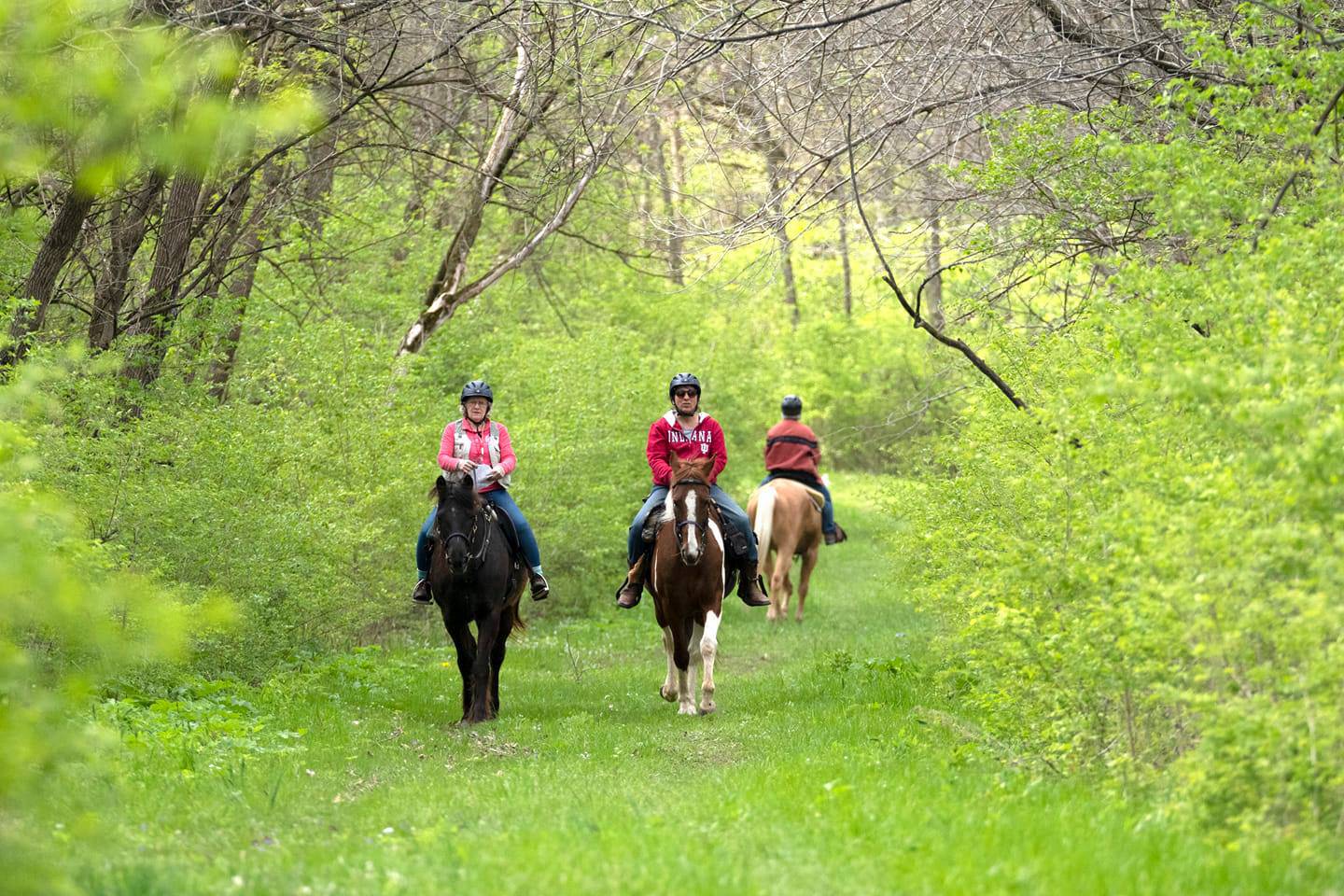 "We offer a 10.5-mile biking trail which includes a suspension bridge that goes over Rock Creek," said Kankakee River State Park Site Superintendent Stacey Johnson.
"Three miles of the trail is fresh gravel, and the other portion is asphalt," she said. "We also have 12 miles of hiking trails along Rock Creek Canyon."
The park also offers an archery range, trail rides, equestrian trails, fishing and hunting.
With about 4,000 huntable acres in Kankakee River State Park, Johnson said, "Hunting is a big component for us."
Seasonal hunting programs include archery hunting of deer, waterfowl and game.
The long-awaited reopening of the Chippewa campground in Kankakee River State Park came at the end of August. The campgrounds were closed for eight years for upgrades.
How welcome was that news for campers? Over the recent Labor Day weekend, Johnson said, "The 98-site campground was about two-thirds full."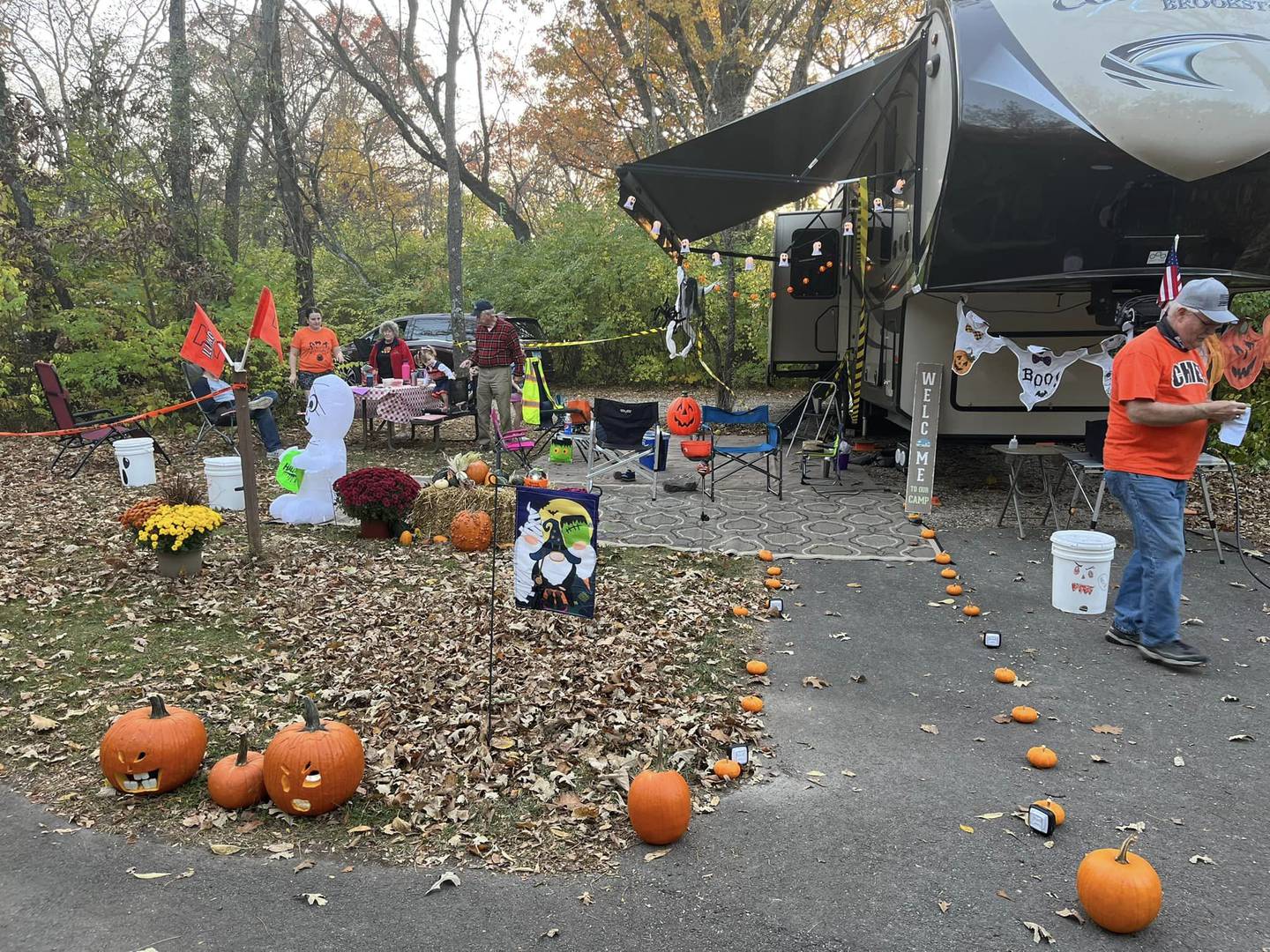 The park also includes Potawatomi Campground with 110 sites and a group site.
All sites must be reserved online at Explore More Illinois.
Illinois is home to the first National Heritage Area – comprised of 60 municipalities from Chicago to the LaSalle-Peru area based around the I&M Canal.
According to the National Park Service, the 96-mile hand-dug canal opened in 1848 to connect the Midwest to New York and New Orleans.
Today, the I&M Canal State Trail and the adjacent state parks offer many activities for families.
Children up to age 12 can complete a Junior Ranger booklet to earn a badge and certificate while also learning about the Illinois & Michigan Canal through the National Heritage Area.
For area bikers, Channahon State Park, 25302 W. Story St., is a jumping-off spot for those riding or hiking along the trail, said Jill Jackson, a natural resource specialist with Channahon State Park.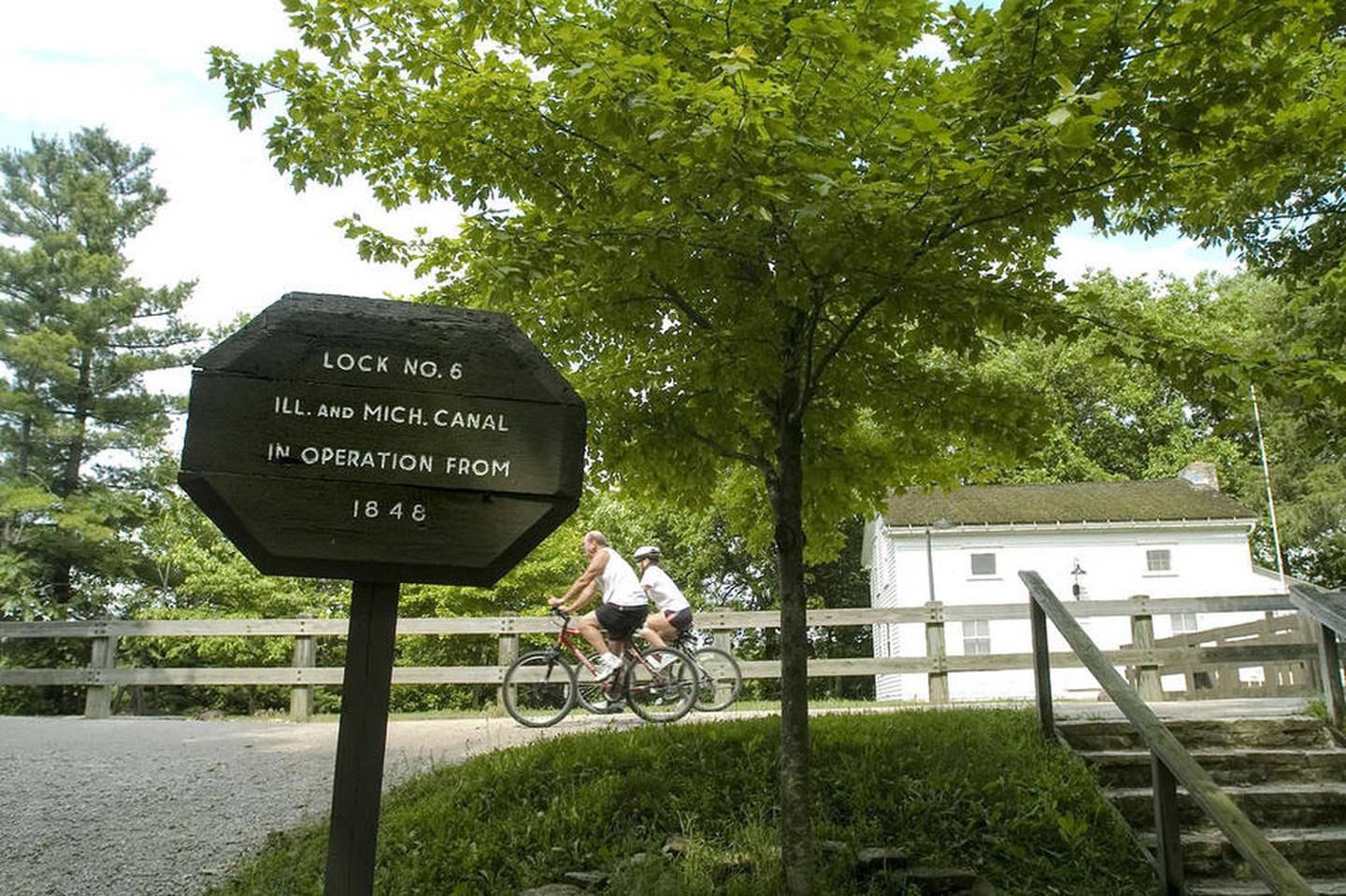 Heading west, bikers and hikers can go about 61 miles along the old canal towpath.
"The trail is always busy," she said. "However, it never seems like it because it is a long and linear trail – people are scattered."
For local history buffs, the park includes two locks and a restored lock tender's house.
Channahon State Park also offers primitive tent camping, a day use area, and fishing.
Canoeists use the park as a launch to paddle up to 15 miles between Channahon and Morris.
Also, along the I&M Canal, the 30-acre Gebhard Woods State Park, located in Morris is popular with picknickers.
Construction is ongoing at the park to repair the Nettle Creek Aqueduct, which when completed, will allow bikers and hikers to travel continuously along the I&M Canal Trail over Nettle Creek.
On the southern side of the Illinois River, Heidecke Lake State Fish and Wildlife Area offers fishing and hunting opportunities.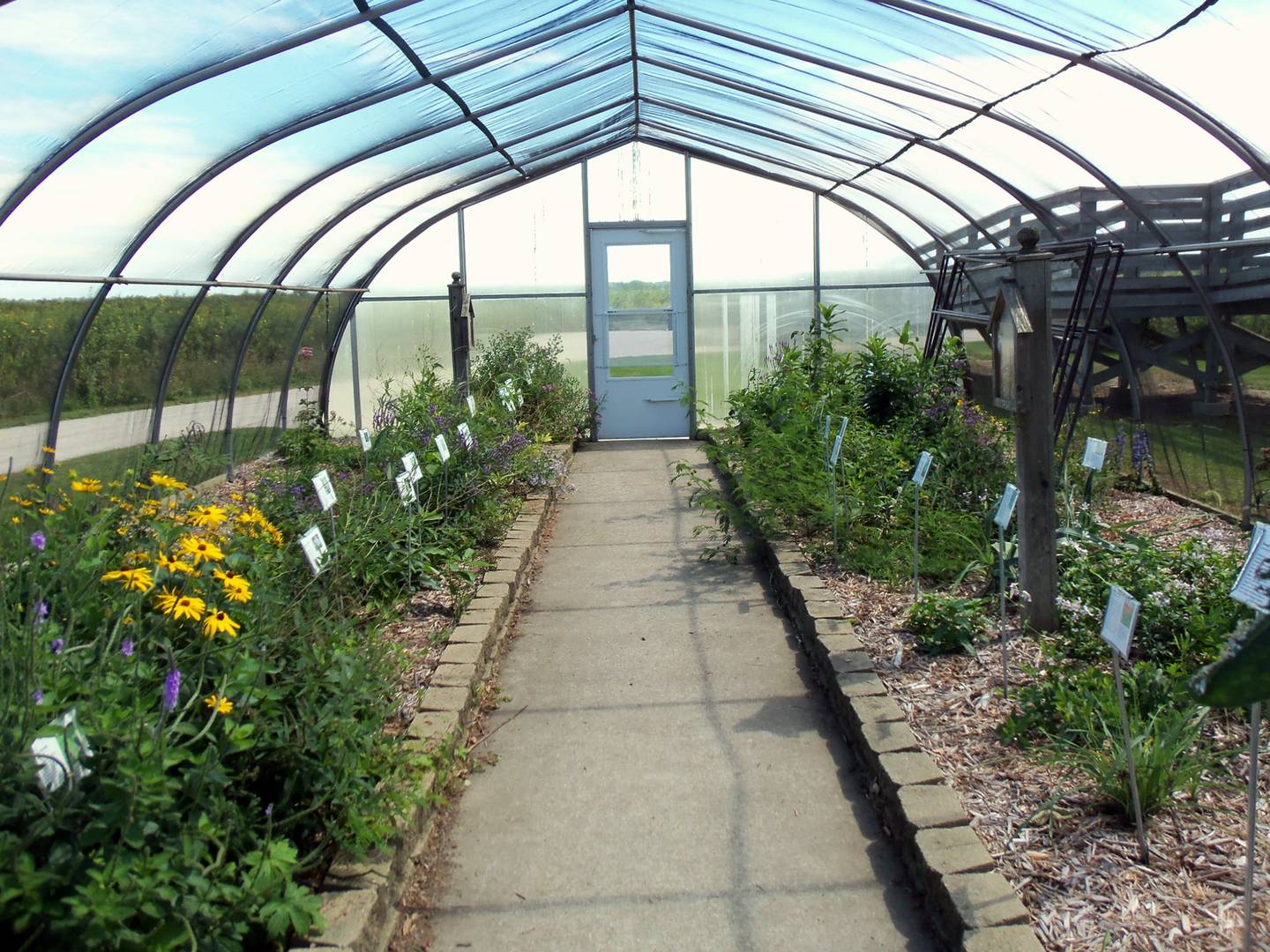 Nearby, Goose Lake Prairie State Natural Area has 7 miles of hiking trails, and a reconstructed pioneer cabin.
Goose Lake is unique to Illinois because due to the wetlands, the area was never turned into farmland.
Today, it stands as a glimpse into the past of what most of the Illinois prairie looked like 150 years ago.
The 25th annual Prairie Day will take place from 10 a.m. to 3 p.m. Saturday, Sept. 16, at the Prairie Grove Picnic Area, 5010 N. Jugtown Road, Morris. The visitors center, however, is closed indefinitely.
The day will include wildlife and animal rescue exhibits, an American Indian exhibit, food trucks and wagon rides.
Special presentations will be made by Illinois Storm Chasers, Cool Black Exotic Reptiles, and T.E.A.C.H. Outdoors.
The free event is sponsored by the Goose Lake Prairie Partners, an all-volunteer group of the Goose Lake Prairie State Natural Area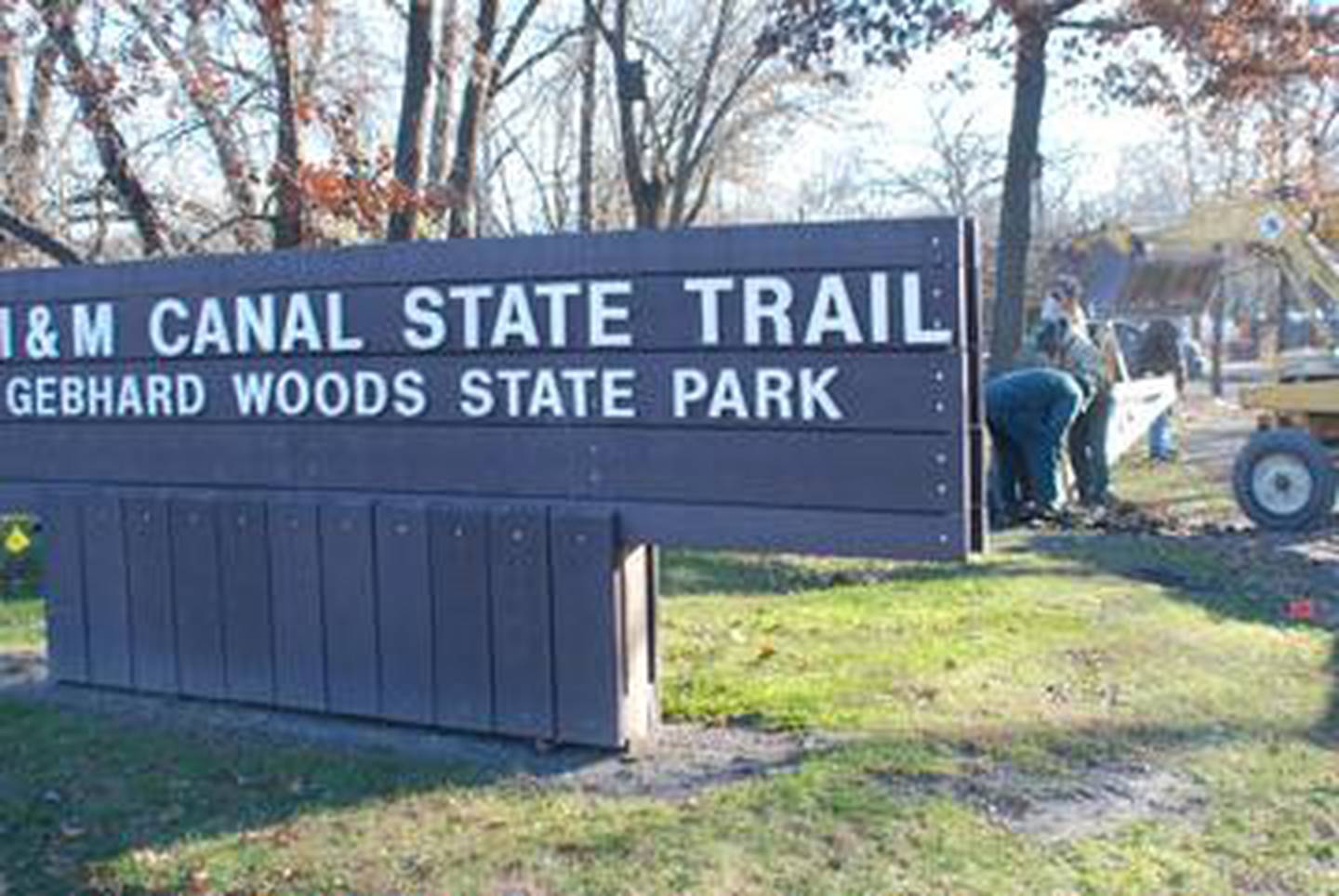 Area State Parks and Wildlife Areas
GRUNDY COUNTY
Gebhard Woods State Park
Activities: Primitive tent camping, canoeing, fishing, hiking, picnicking
Morris
Goose Lake Prairie State Natural Area
Activities: cross country skiing, hiking, hunting, picnicking
Morris
Heidecke Lake State Fish and Wildlife Area
Activities: cross country skiing, hiking, hunting, tours
Morris
Mazonia-Braidwood State Fish and Wildlife Area
Activities: Boating, fishing, hunting
Braceville
William G. Stratton State Park
Activities: Boating, hiking, picknicking
Morris
KANKAKEE COUNTY
Kankakee River State Park
Activities: Camping, canoeing, fishing, hunting, hiking, picnicking
Bourbonnais
KENDALL COUNTY
Silver Springs State Fish and Wildlife Area
Activities: Boating, fishing, hiking
Yorkville
WILL COUNTY
Channahon State Park
Activities: Primitive tent camping, canoeing, fishing, picnicking, biking, hiking
Channahon
Des Plaines State Fish and Wildlife Area
Activities: Archery range, boating, camping, dog training, equestrian trails, fishing, geocaching, hunting, jet skiing, water skiing
Wilmington