joliet — Joliet plans to expand the Tax Increment Financing District that would cover the city's $10.3 million share of the costs for a new interchange being built for Rock Run Crossings.
The TIF District will be expanded to include an additional 46 acres that are believed to be a potential new site for the Hollywood Casino in Joliet.
Rock Run Crossings is now a 309-acre project underway in the northeast corner of the crossing of Interstates 55 and 80.
The mixed-use project is planned to include stores, restaurants, hotels, offices, housing and entertainment. Only one tenant has been announced for the site, and that was Regal Cinema in 2019.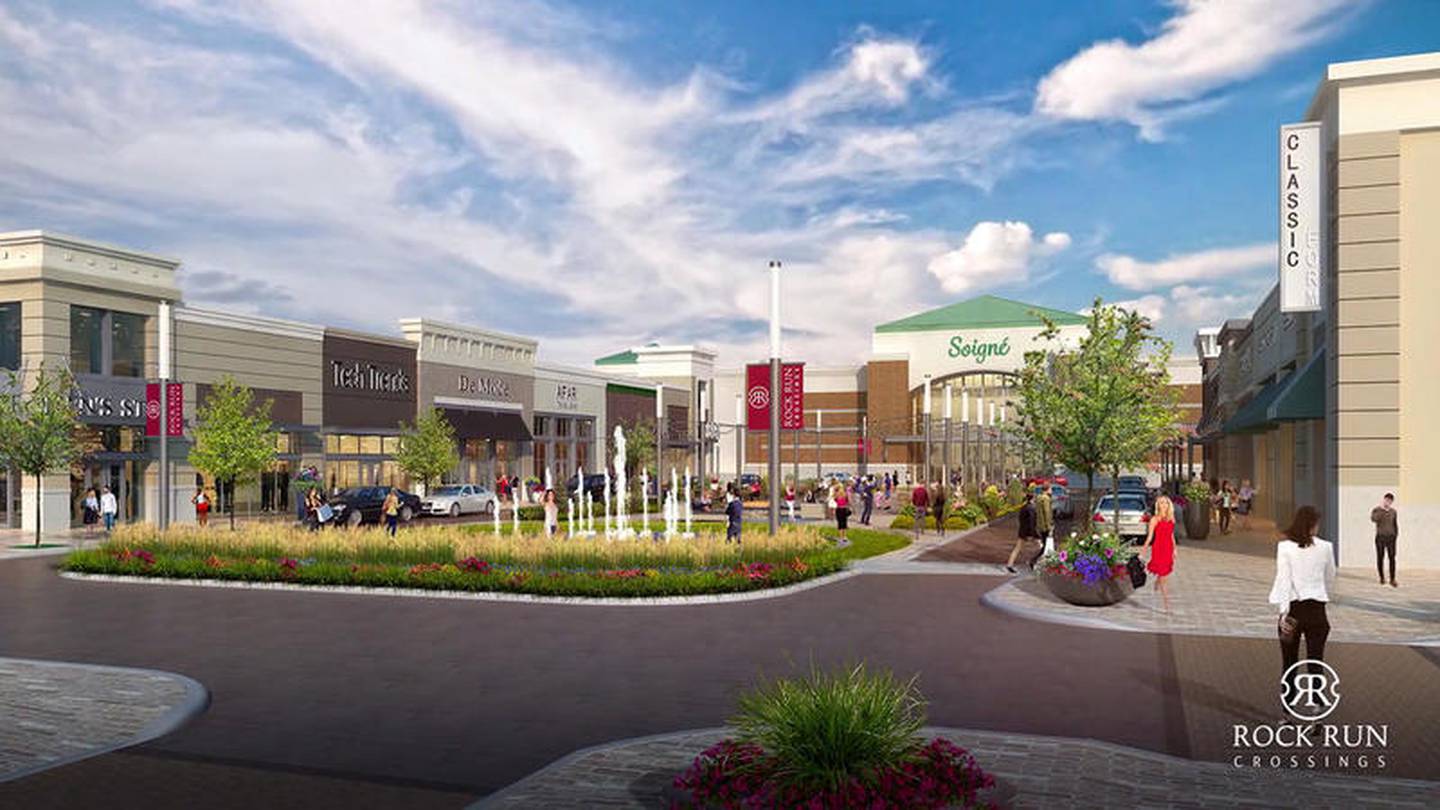 Hollywood Casino is believed to be interested in relocating its Joliet casino to Rock Run Crossings, although neither the company nor Cullinan has confirmed it.
"Per company policy, we do not comment on rumors or speculation in the market," a spokesman for Penn National Gaming, which owns Hollywood Casino, said in an email on Friday.
The Joliet City Council on Tuesday set a public hearing for Aug. 16 on a TIF District for the 46 acres acquired by Cullinan and added to the development since tax increment financing was approved for the remainder of the development in January 2021.
The TIF District makes it possible for Joliet to use new property taxes created by the development to pay for the city's share of the interchange costs.
The City Council also approved an intergovernmental agreement that commits Joliet to pay $10.3 million of the costs of the interchange. Total cost is estimated at $58 million, most of which is funded by the state.
The interchange primarily serves Rock Run Crossings but opens up a tract of land that the city has wanted to see developed for the past two decades. Cullinan is the second developer to take on the project, which needs the new interchange to provide access to I-55.
Preliminary work has begun at the interchange site and construction will start later this year, Joliet Public Works Director Greg Ruddy said.
The Illinois Department of Transportation "has already put it out to bid," Ruddy said. "There is a bid opening on June 17."
The interchange is expected to be completed sometime in 2024.
IDOT wanted the city to approve an intergovernmental agreement covering costs for the interchange before the bid opening, Ruddy said.