Will County State's Attorney James Glasgow has donated $5,000 to an organization dedicated to fighting the opioid epidemic.
In a news release Thursday, Glasgow announced his contribution to Heroin Epidemic Relief Organization, or HERO.
Glasgow said the organization was founded by two fathers, John Roberts and Brian Kirk, after their sons Billy and Matt were "tragically taken from them while battling heroin addiction."
"The founders of HERO turned the incomprehensible tragedy of losing a child to drugs into a mission of saving the lives of other children and helping parents through education, counseling and support services," Glasgow said.
Roberts said in a statement that HERO is working daily to educate parents so they are better prepared to talk with their children about the dangers of opioids, including fentanyl.
"We are grateful to State's Attorney Glasgow for his continuing support of our programming to help prevent the tragic loss of life from drug overdoses," Roberts said.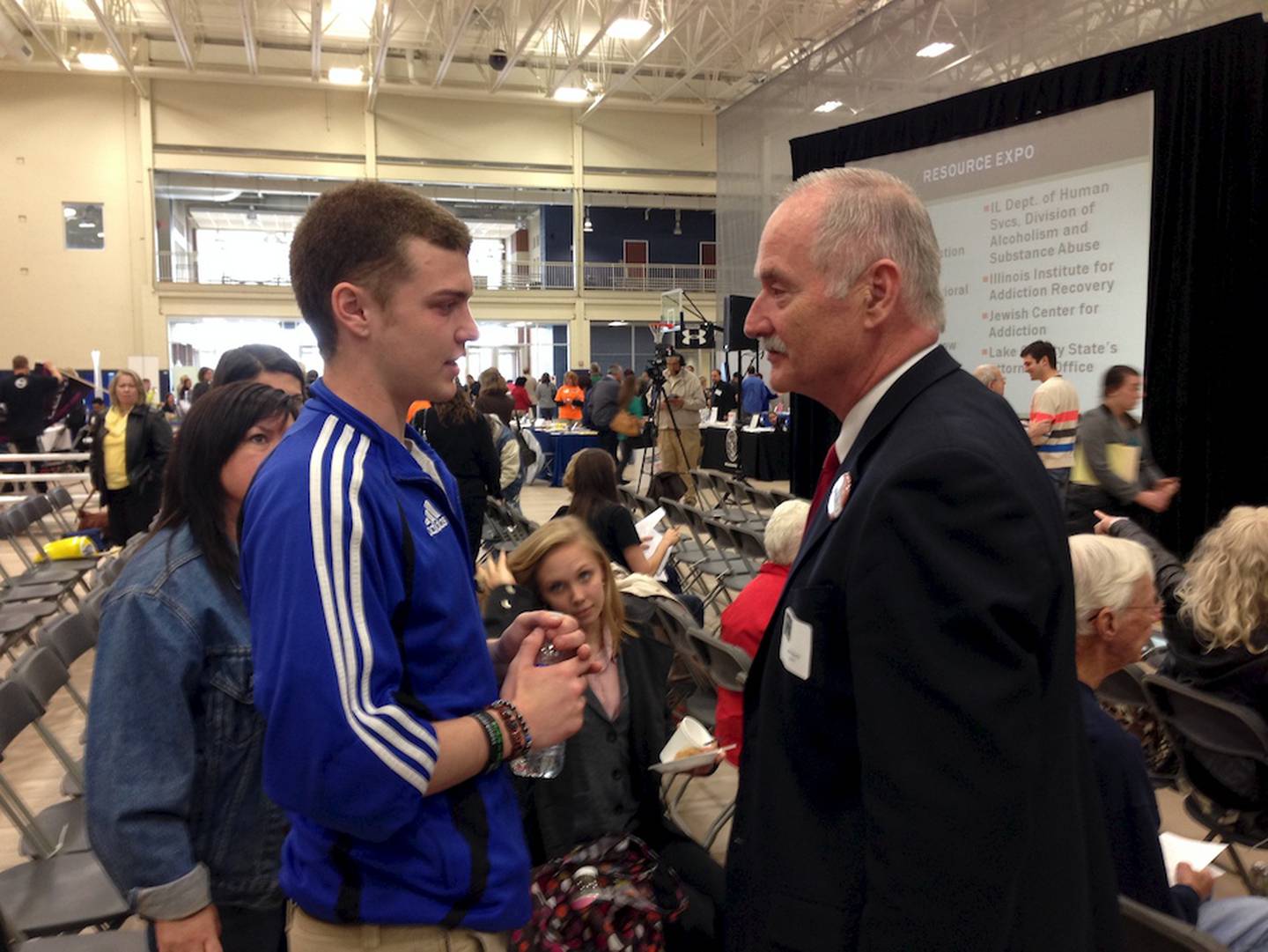 Glasgow said 147 people in Will County died from drug overdoses last year and 140 of those deaths were related to opioids.
"That's up from 115 opioid-related deaths out of 125 overdose deaths in 2020," Glasgow said.
Glasgow said illicit fentanyl and fentanyl analogs are driving the epidemic.
"Fentanyl is a synthetic drug similar to heroin but hundreds of times more potent and is being mixed in with other drugs at an alarming rate," Glasgow said.
Glasgow said the "tiniest amount" of fentanyl can be fatal. He said fentanyl is becoming commonplace for drug dealers to "lace with other drugs with this synthetic killer."
"Drug dealers don't care if some of their customers die because, sadly, there are plenty more to take their place," Glasgow said.