PLAINFIELD – Plainfield Central was riding a nine-match winning streak as it hosted Plainfield South on Tuesday in Southwest Prairie Conference action.
It took the Wildcats (10-1, 3-0) only two sets to make it 10 in a row, as they downed the Cougars, 25-9, 25-23.
In the first set, the Cougars' Abby Hall served an ace to begin the match, and that was the last time they had the lead. Central scored nine of the next 10 points and cruised to the easy first-set win.
The Wildcats are a veteran group that plays with confidence.
"This is a very mentally tough team, and we usually come out strong and play with great energy," Central coach Robert Richardson IV said. "In that first set, we really played clean, and the one thing that we always emphasize is that it doesn't matter who is on the other side, we have to play our game."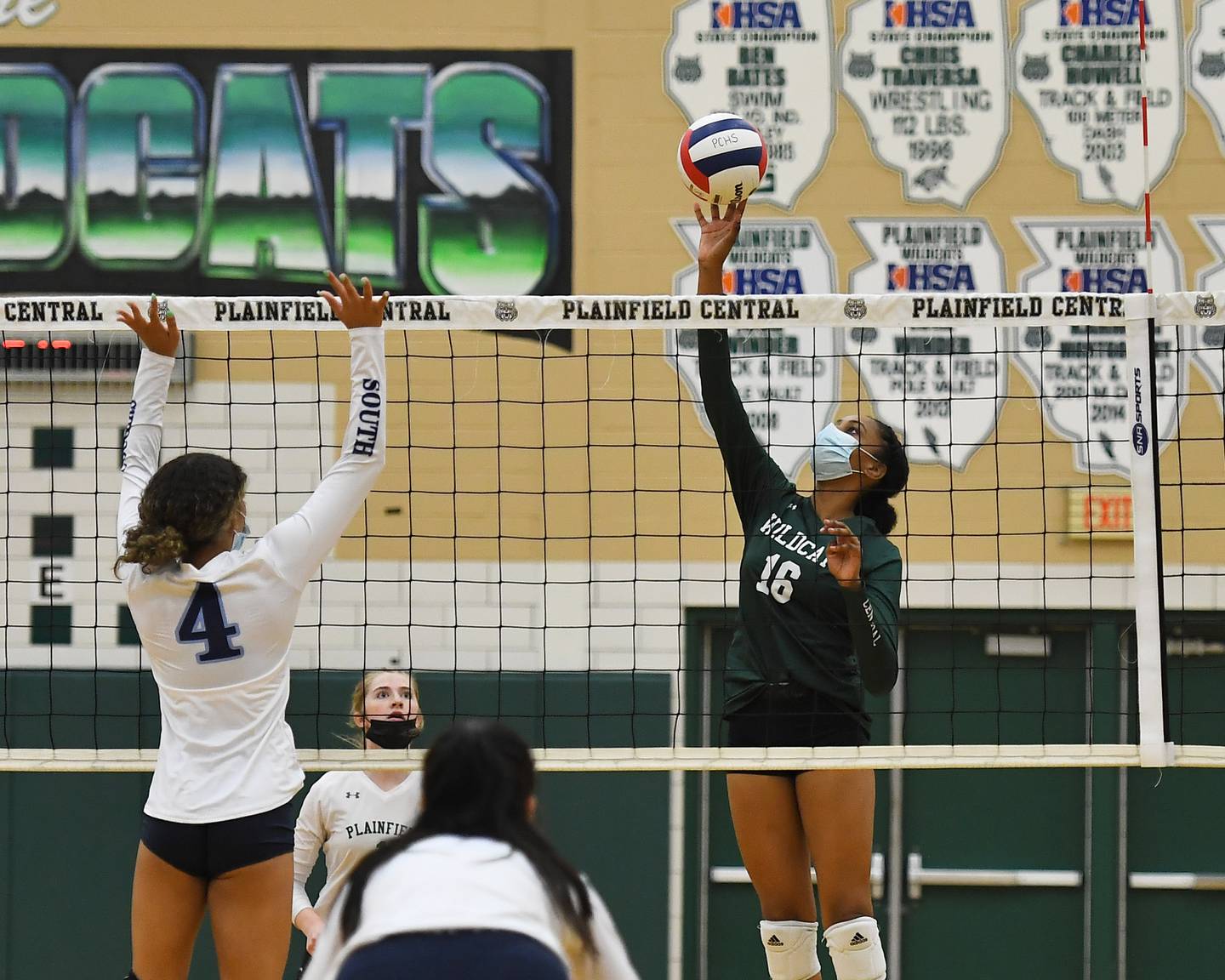 The second set was the complete opposite of the first, as the Cougars looked like a different team. The set was back and forth the entire way, with South up, 19-17, before Central took a 20-19 lead. But the Cougars didn't flinch, as they had the match tied at 22-all before a couple of errors gave Central match point. The Cougars staved off the point before Central's Kailey Fearday ended the match with her eighth kill of the evening.
"This is a great feeling to be on this win streak, and we all just have a lot of confidence when we step on the court right now," said Fearday, who led the Wildcats with eight kills. "It's also so great to have normalcy back in our sport. Don't get me wrong, the spring was fine, but this is volleyball season, and it's great to have this as your season."
"We knew South was a good team, but we just have to go out and play our game each match. We have a great group of seniors, with a mix of underclassmen, and we all play so well together."
Cailyn Miller added 10 digs, and Jennifer Shook had 18 assists for the Wildcats.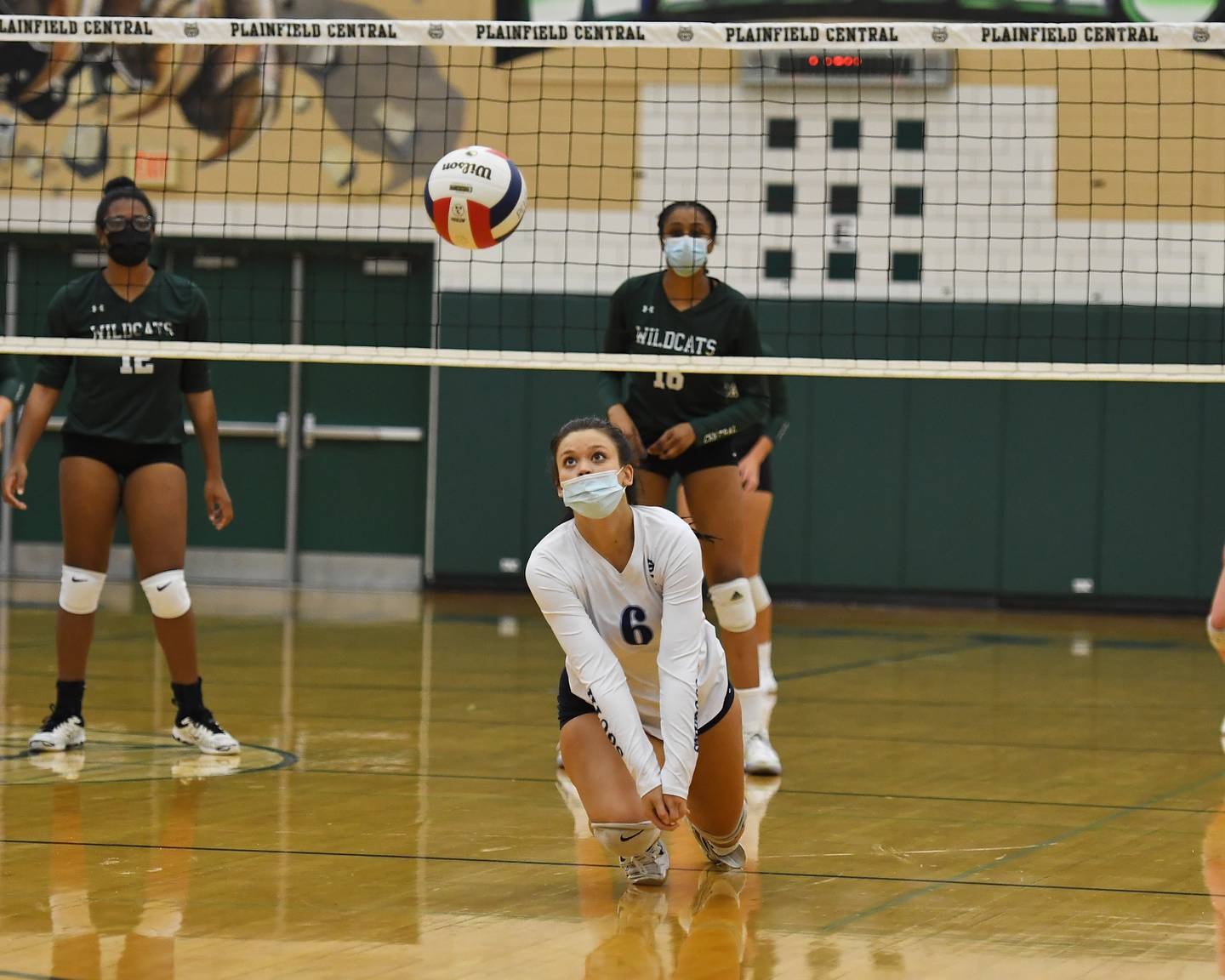 "We don't really talk about out record or the win streak," Richardson said. "I know it's cliche, but we take it one day and one match at a time. We are playing so well as a team right now, with everyone contributing. Part of that is I'm so lucky to have the coaching staff that I do. We all see different things, and it works so well with this group."
South (6-5, 1-1) was on its own three-match winning streak coming in, but it was the Cougars' first conference match away from home, and they were missing a couple of starters. South was led by Emma Malek with seven kills, and freshman Savannah Stepanek added five kills.
"I think we really had the jitters that first set, but I told them between sets, that we have four of our six starters and we should be able to play well, and it really clicked the second set," South coach Kate Kendall said. "The second set, we did change a few positions, and it really worked well. We just needed to do that in the first set, but I think playing away from home for the first conference match had something to do with the start tonight."