JOLIET – Joliet West and Plainfield Central opened their Southwest Prairie Conference schedule Tuesday night, with the Tigers coming away with a 58-20 victory.
This game was decided in the first three minutes as West (4-0, 1-0) jumped out to a 10-0 lead, and then led 13-1 after the first quarter. It was a sloppy first quarter by both teams as West was only 1 of 7 from the free-throw line, along with 10 combined turnovers and 14 fouls called.
"We have to shoot free throws better," West coach John Placher said. "Coming into the game we were at about 80%, and tonight was not good at all. Central is a physical team, and they brought a lot of energy tonight and that first quarter just got a little out of hand with the turnovers and fouls."
Central (0-2, 0-1) finally made a field goal as Aaliyah Frazier (7 points) opened the second quarter with a driving layup, but West came right back with a 9-0 run before Frazier scored again, and then West responded with an 8-0 run to go ahead, 30-5.
With 1:09 left in the half, the Tigers' Grace Walsh hit a basket as Placher called a quick timeout to honor the senior on scoring the 1,000th point of her career.
"I've been waiting a while to score that basket and it's a nice honor that they stopped the game," Walsh said. "I'm just trying to go out every game and have fun this year. Tonight was not good for me at the free throw line, but that will get better and now we have to get ready for a big game against Chicago Kenwood on Saturday."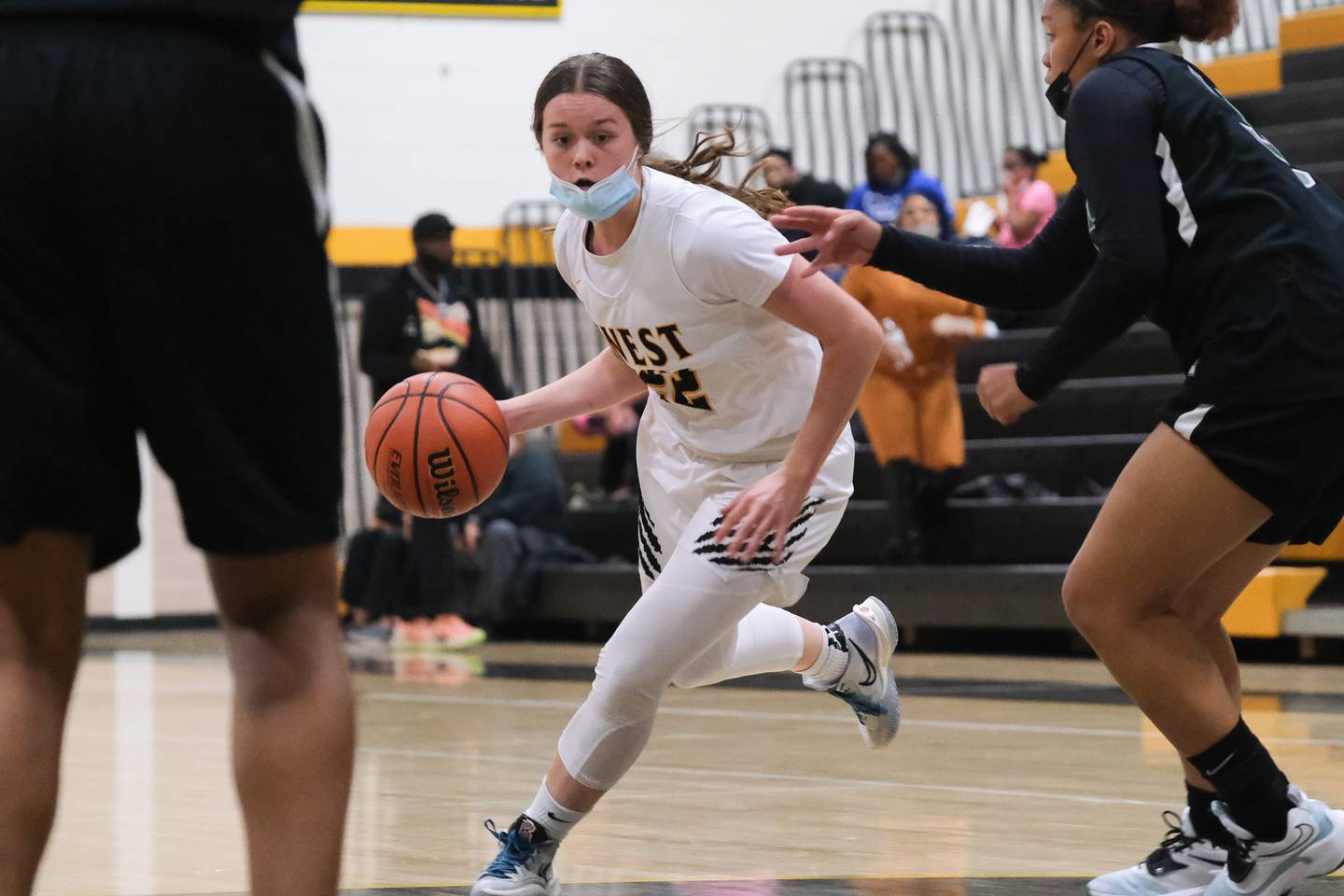 It was 34-9 at the break, and both teams did not shoot well at the free throw line. West was 2 for 11 and Central was 3 of 11. After missing its first free throw of the third quarter, West hit six in a row and led, 51-18, after three quarters.
"I thought we executed pretty well tonight," Placher said. "It was great to see Grace [Walsh] score her 1,000th point. She has been a varsity player all four years, and that is always something special to see.
"We have Kenwood on Saturday, and we need to play much better of an overall game against them. I give a lot of credit to Aailyah Frazier for Central. She really got to the basket in the paint a lot tonight, and we had Destiny McNair guarding her and she is one of our better defensive players."
Caiside Snapp led the Tigers with 15 points, Walsh added 10, and Lisa Thompson chipped in nine.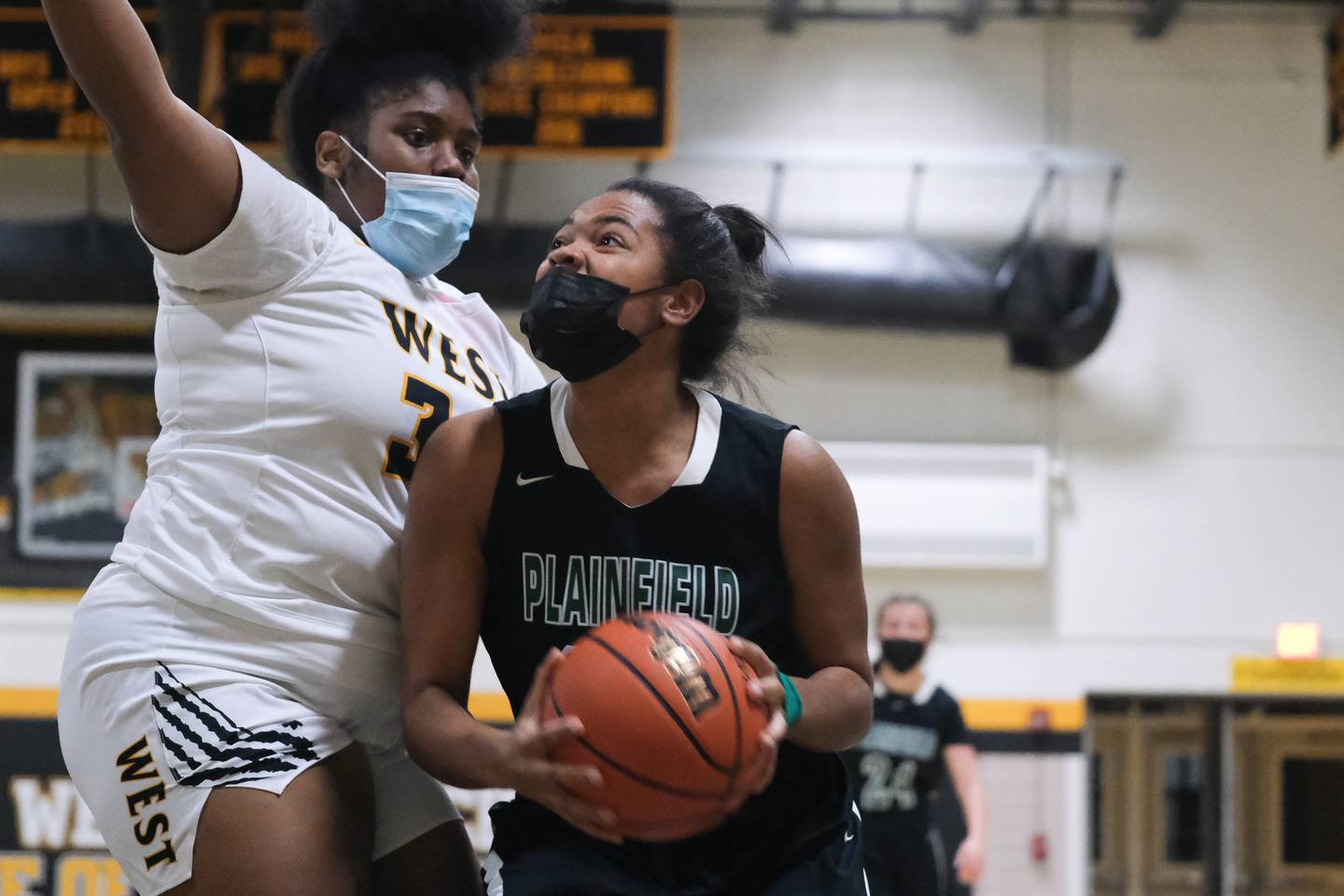 In addition to Frazier, the Wildcats received good play from Miyala Gallegos (4 points) in the second quarter and Luccrecy Frazier (5 points) in the third quarter.
"We knew this would be a tough game for us tonight, and it's just our second game of the season. Plus, it was our first game that we had our full team available," Central coach Armond Frazier said. "Right now it's just some early season growing pains. Games like this early in the season are only going to make us stronger at the end.
"We missed some easy layups early, and our free throw shooting was not good at all. We also gave up some easy baskets around the hoop, but those are all correctible mistakes. We just need to get more games under our belt and learn to play with each other."