LOCKPORT – The Lockport girls volleyball team is on a roll. Wednesday evening the Porters won their fourth consecutive match to start the season with a 25-15, 25-16 win over Lincoln-Way West in SouthWest Suburban Conference crossover action.
The Porters have won all four matches this season in the minimum two games.
"Everything is clicking right now, and after losing nine seniors from last season, I really wasn't expecting this type of play this early, but I'm happy," Lockport coach Nick Mraz said.
"We are relatively young this season, and we start two sophomores in Aleksandra Simkus and Grace Juergens, and they have fit in very well from the start. Tonight's match wasn't very clean, but you have those nights, especially with all the volleyball everyone is playing right now."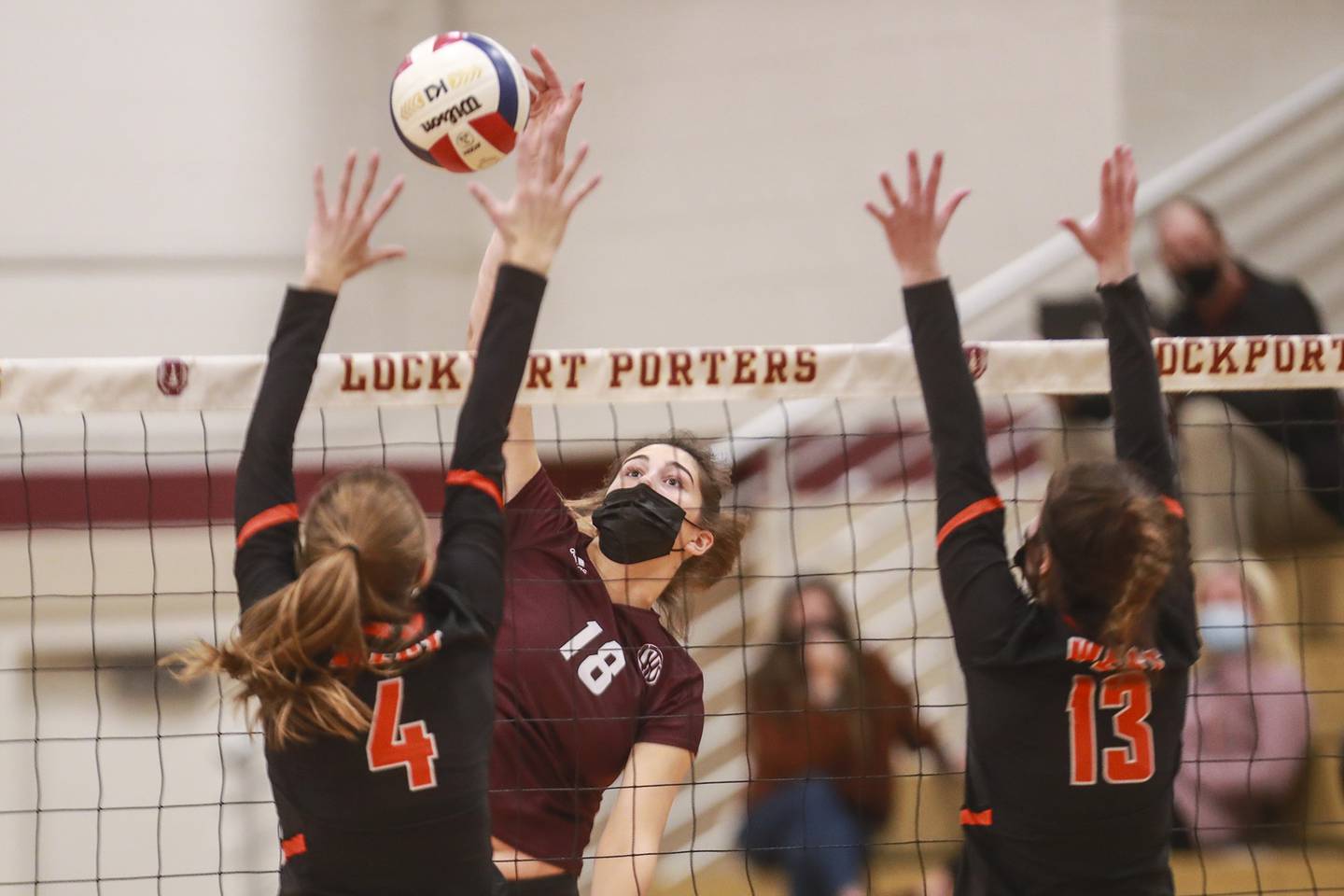 All that volleyball Mraz referred to is the high school season during the week and club volleyball on the weekends.
"We have to schedule during the week because we lose players to club tournaments on the weekends," Mraz said. "It's a lot of volleyball, and we have to watch and not practice too hard at times, but these girls are definitely getting their reps in. It's just a balancing act that everyone has to adjust to.
"We have some big matches coming up against Lincoln-Way East next week and Marist in April, and that will be a girl/boy doubleheader, which will be fun."
The first game saw the Warriors stick around early and take a 9-8 lead, but then the Porters went on an 8-2 run, followed by a 9-3 run to close out the first game.
West (0-4) scored the first three points of the second game, but the Porters score six consecutive points and never looked back.
Junior Lindsay Oldendorf led the Porters with eight kills, with Nadia Goich and Simkus each putting down five. Juergens led the way in digs with seven.
"It sometimes can be very nerve-wracking on the varsity, especially when we first got going, but we know we have to compete because our jobs can be taken away at anytime," Simkus said. "It's a little intimidating, but also very motivating, and it's so fun to be with this group of girls."
"It's so exciting, fun, and our team has welcomed us," Juergens said. "It's so different on the varsity because it's so much more professional but yet is so fun. Playing both high school and club during the same season is different because there is no downtime, but you can also see the difference in dynamics between high school and club."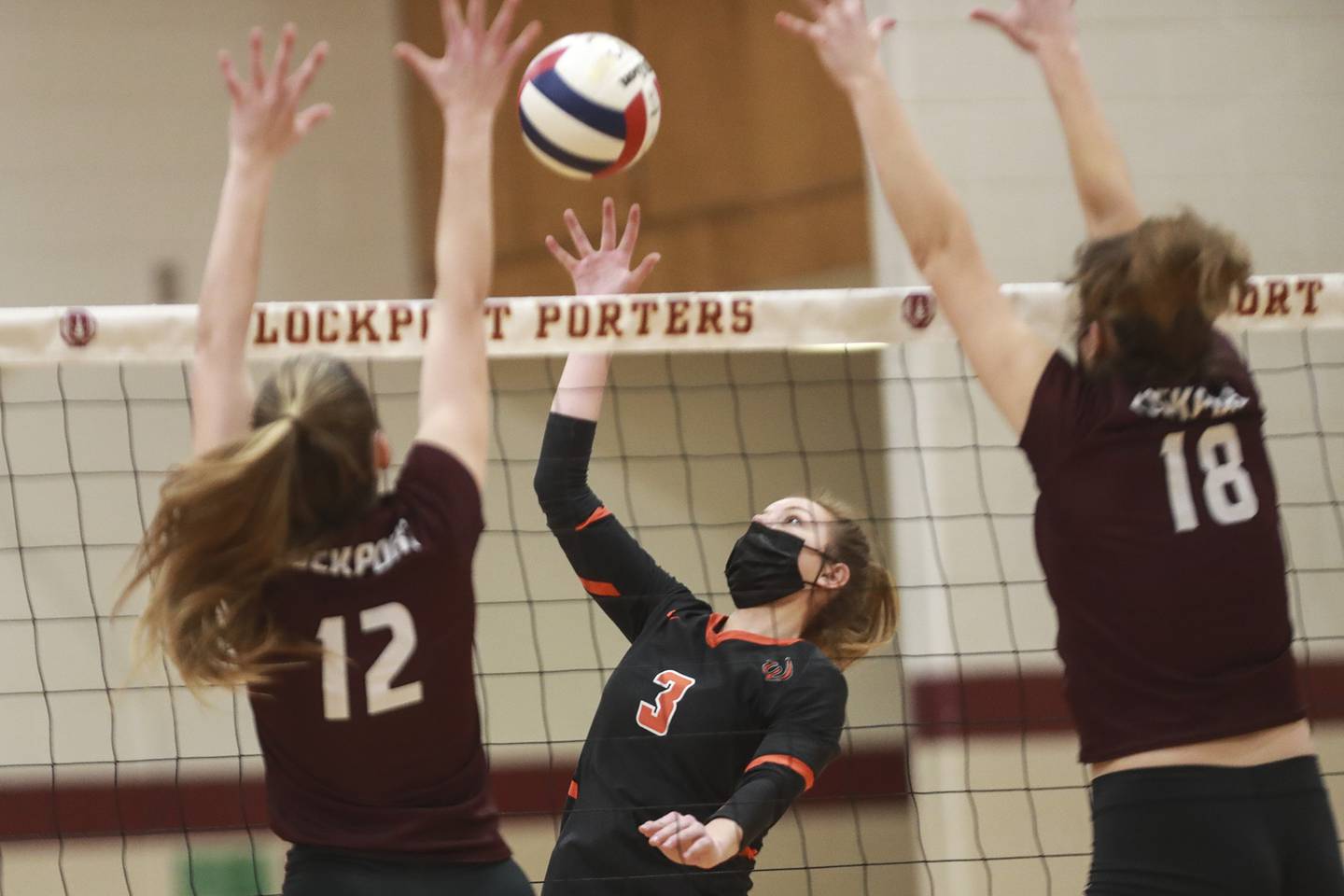 West stayed competitive with the Porters early in both games, something coach Kendall Villa saw and was happy with.
"Our motto is to be better today than we were yesterday, and on our best days we can compete," Villa said. "But we aren't looking at the Ws at this point, we are looking to get better and build. We don't have much height, but these give have heart. We say we are small but mighty.
"Bella Been, a junior, is our leader and a great competitor, and I've also been impressed by our multisport athletes who are competing for us this season. Again, we were a little better today than yesterday, and if we keep doing that, we will be fine."