NEW LENOX – After finishing last season with a 33-6 record and winning Southwest Prairie Conference and regional championships, Plainfield East's boys volleyball team returned to the court Wednesday and secured a 25-21, 25-23 win over Lincoln-Way West in nonconference action.
The Bengals got all they wanted and more from a scrappy Lincoln-Way West team. The Warriors jumped out to a 5-1 lead early in the first set, and Plainfield East did not take the lead until 15-14 on a four-hits violation by West.
Throughout the match, East setter Thomas Tagtmeyer spread the ball out to his hitters. Braxton Francis and Jack Robertson each had seven kills to lead East, while Nathan Grutza had six.
"I think our season is shaping up to be pretty good," Tagtmeyer said. "When we were freshmen, we went undefeated, and now the guys from that team are on the varsity. We are hoping for a big season. A couple of guys have started playing club, and that has helped a lot.
"We won a conference title last year, and we want to take it again this year. We feel like we have what it takes to finish in the final four at state."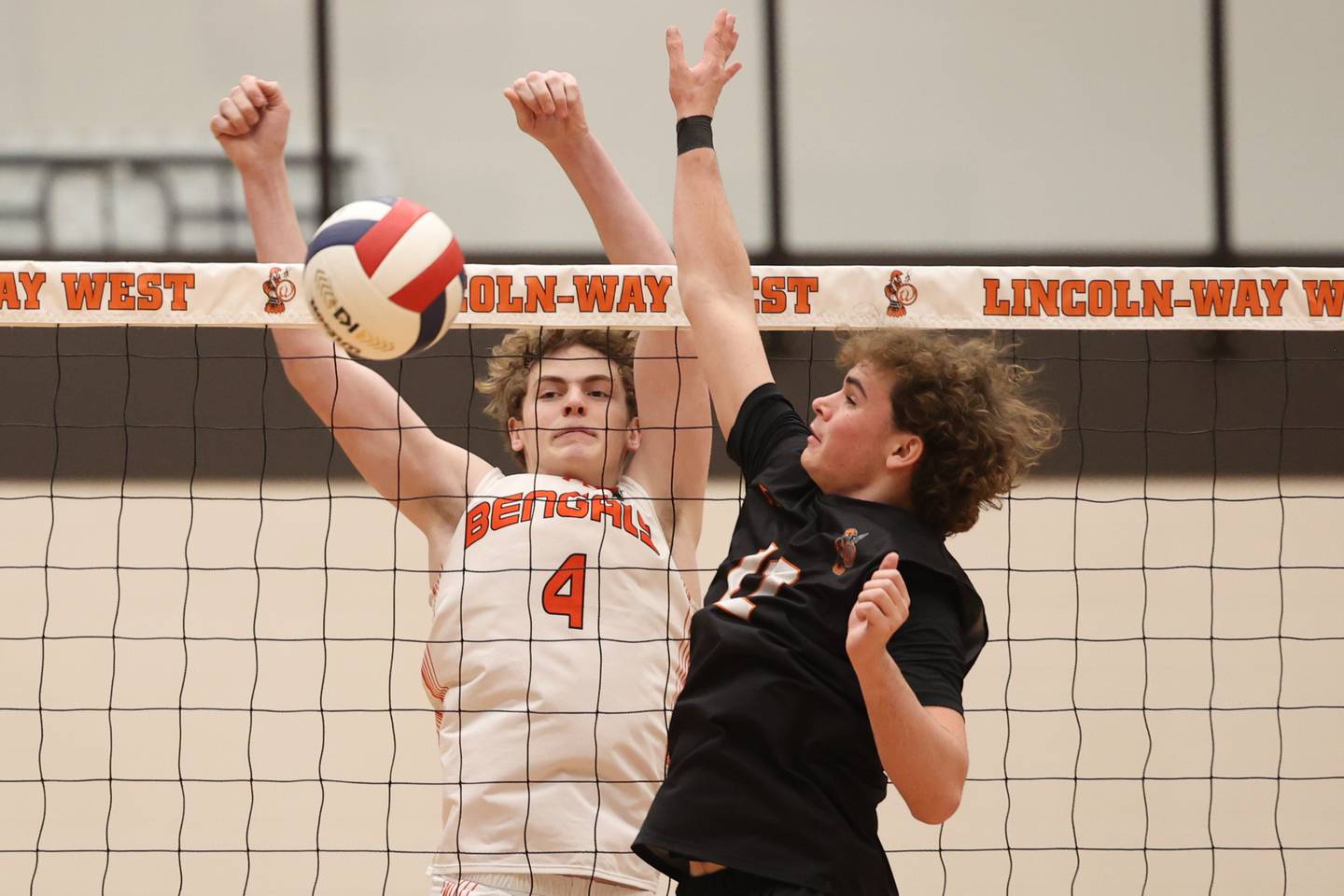 The Bengals proved they are capable of winning a tough match, as Lincoln-Way West kept the pressure on. East's biggest lead in the first set was four points, at 24-20 and 25-21. When they were down early, the Bengals got a spark off the bench from Kendall Killins, who served them from an 8-4 deficit to an 8-8 tie and also made some sparkling defensive plays.
"We are younger than we were last year," East coach Jeff Wilkie said. "We only have four starters returning from last year's team. I thought the guys did a good job of facing adversity and sticking together tonight against a good team.
"Thomas and Nathan are two of our leaders. Nathan is moving around more than he did last year, and so is Braxton Francis. Braxton was a middle last year, but he played club in the offseason and he grew a lot as a player. He worked hard and is at a different level as a player than he was before. We trust Thomas to do the right thing and be smart with the ball, and Kendall had a great serving run. We have some competition for the libero spot, and both guys [Killins and Evan Whaley] have skill sets that they can help us in other positions, too."
Lincoln-Way West, which finished 23-14 last year, got a match-high 10 kills from Connor Jaral and five from Connor Studer.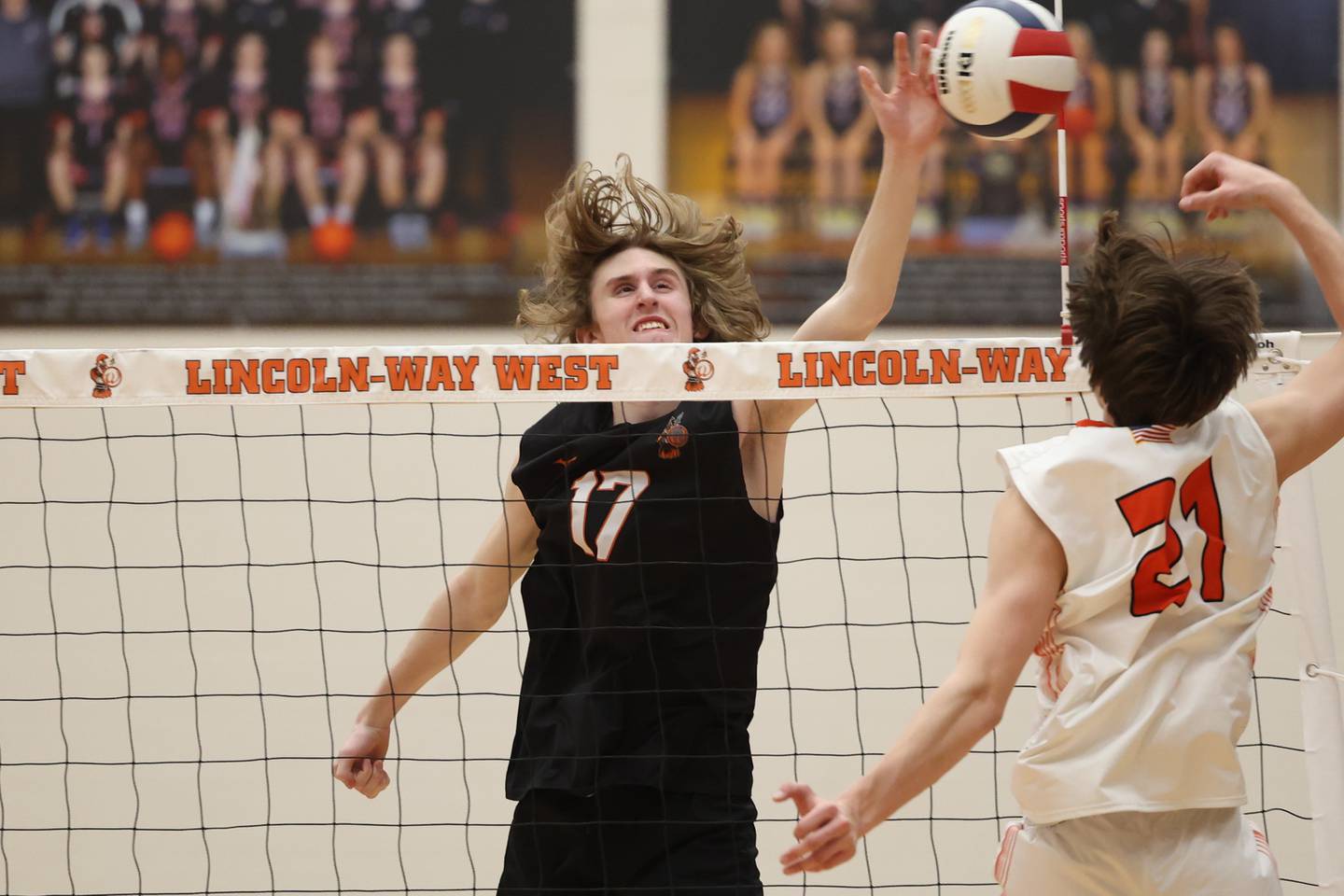 "We hung right with them," West coach Jodi Frigo said. "We split with them last year, so we knew we could play with them. They have the high of what they did last year, and they are a good team. But we also feel like we can be one of the best teams in the state.
"Connor Jaral did a great job. He's only a junior, and he stepped it up for us tonight. For us, it's a matter of passing well, getting that first good pass so we can get a side-out. We have a pretty young group with six sophomores and a freshman. We lack a lot of height, but we play good defense."
The second set was tight throughout, featuring ties at 2, 3, 4, 5, 6 and 9 before West went on a quick 3-0 spurt on a kill by William Pluskota, an ace by Studer and a kill by Jaral to take a 12-9 lead. East answered by getting a side-out on a hitting error, then Robertson sandwiched a pair of aces around a block by Timothy Bannon to put the Bengals ahead 13-12. There were ties at 13, 14, 15, 20, 21 and 22 before East got a kill from Grutza and a West hitting error for a 24-22 lead. West got the serve back on a hitting error, but Francis ended the match with a kill for the Bengals.