The Bolingbrook basketball program has an unspoken tradition.
Living up to that tradition during a basketball season unlike any we've seen before was a challenge for Kyonte Thomas.
It was a challenge that he met, however, and in that spirit Thomas has been selected the Herald-News Boys Basketball Player of the Year. He is the third consecutive Bolingbrook player to receive the award after Darius Burford (2020) and Joseph Yesufu (2019).
Bolingbrook's legacy of top players is long, with some Raiders currently playing in the NBA, others overseas and some, like Yesufu, making impressions in the NCAA Tournament.
And the expectation remains that once those players depart, those behind them will take the lessons they've learned along the way and apply them to that upcoming season and then impart that wisdom to the next generation.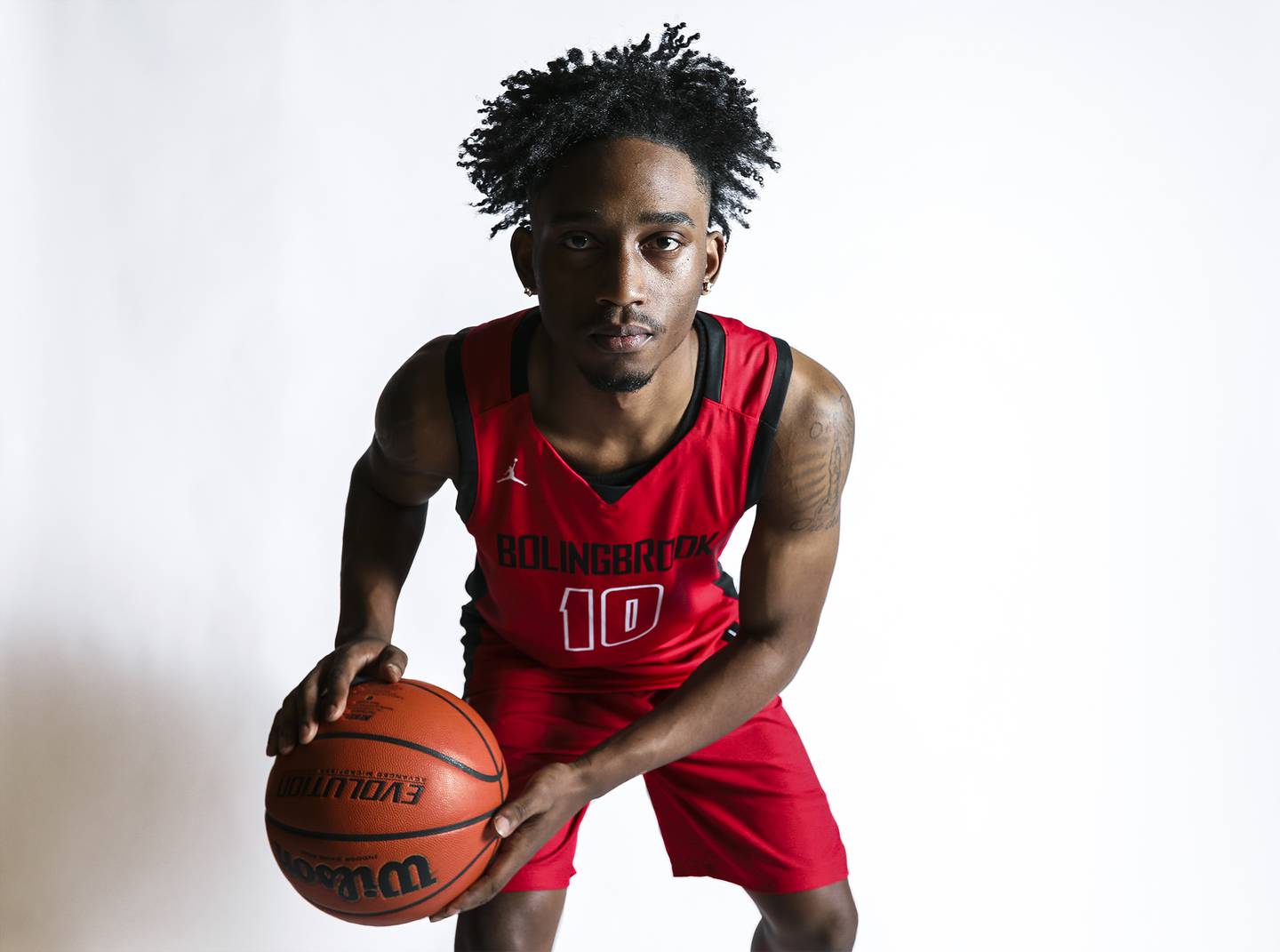 Thomas, like most seniors-to-be, was looking forward to his final high school season where he'd be one of the leaders for the Raiders. But the pandemic not only changed the look and scheduling of the season for Thomas and Bolingbrook, it also changed the personnel.
One of Thomas' backcourt running mates, Isaiah Stafford, elected to transfer to a school in Indiana in the hopes of getting a more "regular" season and another key component, Kai Evans, suffered a season-ending injury very early in an already abbreviated campaign.
That left Thomas in a position he didn't expect to be in, but one he knew he was expected to fill.
"It really all started with practice for me, trying to be more vocal," Thomas said. "Somebody needed to step up and be that leader because we have a lot of young guys on our team. I felt like if I stepped up and was that leader everyone would feed off my energy.
"Coach told me everyday to keep pushing guys and make sure everybody was getting better. I took that and just ran with it."
Thomas' work ethic was a big piece of the success Thomas had in his senior season. And while his individual effort clearly was of his own making, he was following a blueprint the Raiders' program already had established.
"Our guards have kind of been our strengths for several years, and they have really set the tone for a while," Bolingbrook coach Rob Brost said. "In the last six or seven years we've had our fair share of really good guards, but it has not become the expectation that you are going to be really good, but the expectation that you are going to work really hard and be a really good leader.
"It's a passing of the torch, but I'm more concerned about the leadership and the work than about how they play. Sometimes that's tough for people to understand, and its especially tough sometimes for guys that are 15 to 17 year olds to understand that the work is more important than how they play."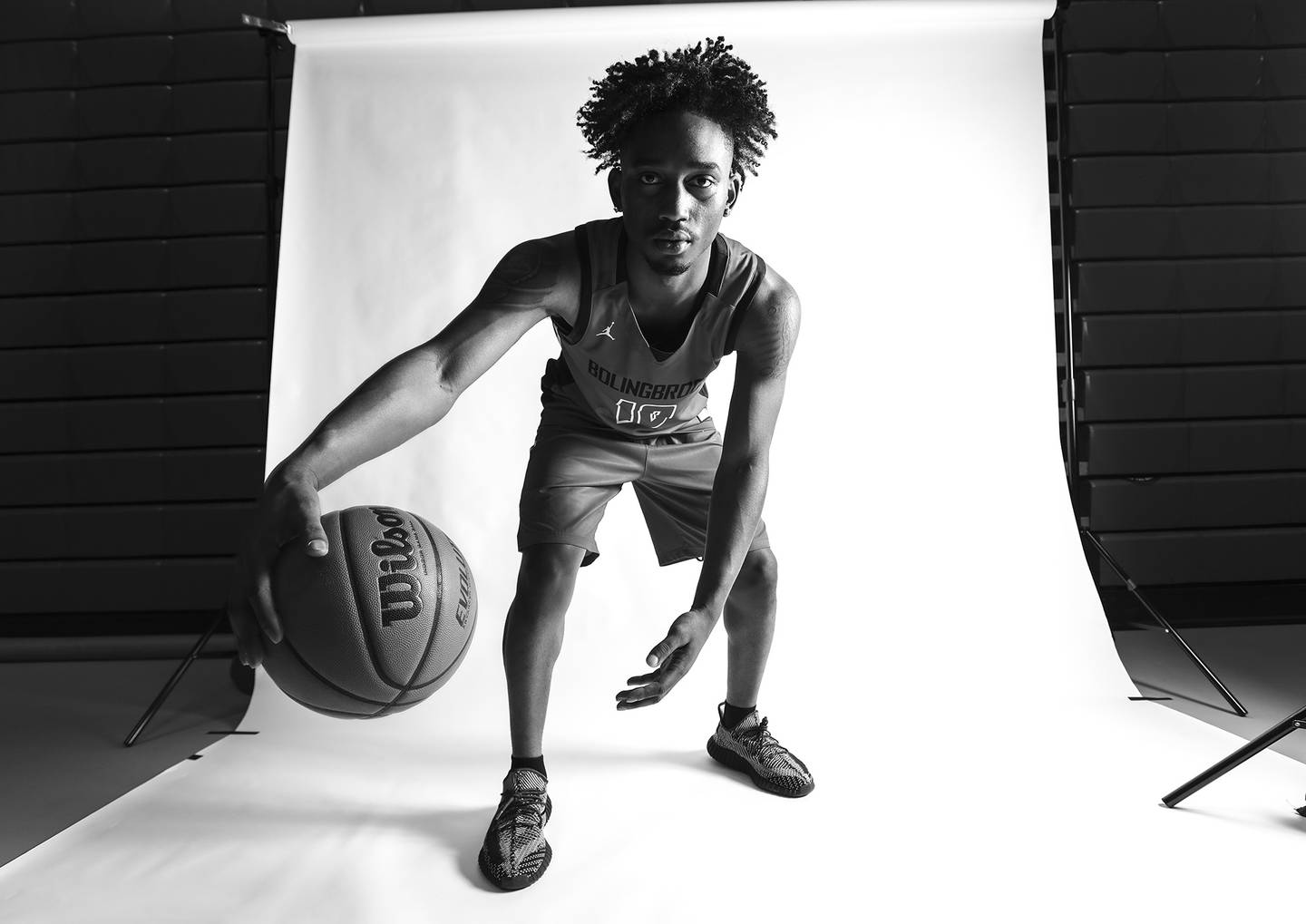 Thomas admits that it wasn't easy for him to grasp that concept all the time either.
"I feel like I was always a leader on the floor, but it was still kind of harder because a lot of our guys didn't have a lot of varsity experience," Thomas said. "It pushed me a little bit harder."
But holding that tradition is important to Bolingbrook players, and when Thomas was having less than his best day he had muscle memory from those rough and tumble practices against the players that came before him to help him through the rough patches.
"I took a lot from those guys, especially guys like Tyler (Cochran), Joseph (Yesufu) and Darius (Burford) and every day in practice," Thomas said. "Seeing those guys work and how they worked for everything they got, they showed me the route to it. Now, I'm trying to show that to my teammates so they can step up and do the same."
Brost knows it wasn't a smooth ride through his high school career for Thomas, but the rigor is by design.
"It's not easy to be a Bolingbrook basketball player," Brost said. "We ask you to do the right things all of the time. For example, its really hard not to complain about your lack of playing time when you are sitting behind two All-Staters. You could be at a different school and playing. And this year provided a lot of hard things, but because our players are used to doing hard things I think it really helped Kyonte lead the way for everybody else. And the hard things kept coming."
Thomas hopes he has left his mark on the program at Bolingbrook and he is hopeful that the work he has put in now will translate to his basketball career at Trinity International.
"It was not easy. ... You have to wait for your time to come, and when that time comes you just have to perform," Thomas said.