FRANKFORT – Lincoln-Way East has a long history of winning, no matter what the sport.
And, when it comes to mentioning winning athletes in Griffins' history, the short list would have to include Tyler Walenga.
Walenga was a member of the 2019 state championship football team at East – called up as a freshman to the varsity for the playoffs – as well as the fourth-place boys volleyball team in 2021 as a sophomore and the state runner-up team in 2022 as a junior. He helped lead the Griffins' volleyball team to a 32-6 record and another regional title this season, collecting team-high totals of 243 kills and 32 aces to go with 113 digs and 331 serve receptions. For his efforts, he was selected as the 2023 Herald-News Player of the Year.
"Tyler is only the second person in program history to be a four-year starter on the varsity," Lincoln-Way East coach Kris Fiore said. "He might also be the best team captain I have ever coached.
"While he is not the most athletic player in the state, he is one of the most effective. He led us in kills and was our best all-around player."
His ability to remain on the court for the entire rotation is a source of pride for the 6-foot-2 Walenga, who will play next year for Lewis University.
"I like not coming off the floor," Walenga said. "I just want to do what I can to help the team. I'm only 6-2, and college volleyball, especially the front row, is the land of giants. I just want to be ready for anything.
"I think versatility is one of the most important things in volleyball, and I feel like I am one of the most versatile players in the state. I hope to be able to push for playing time right away when I get to Lewis and prove what I can do."
Walenga feels that his time at Lincoln-Way East has prepared him well for what awaits him at Lewis, which is one of the top 10 men's volleyball programs in the country.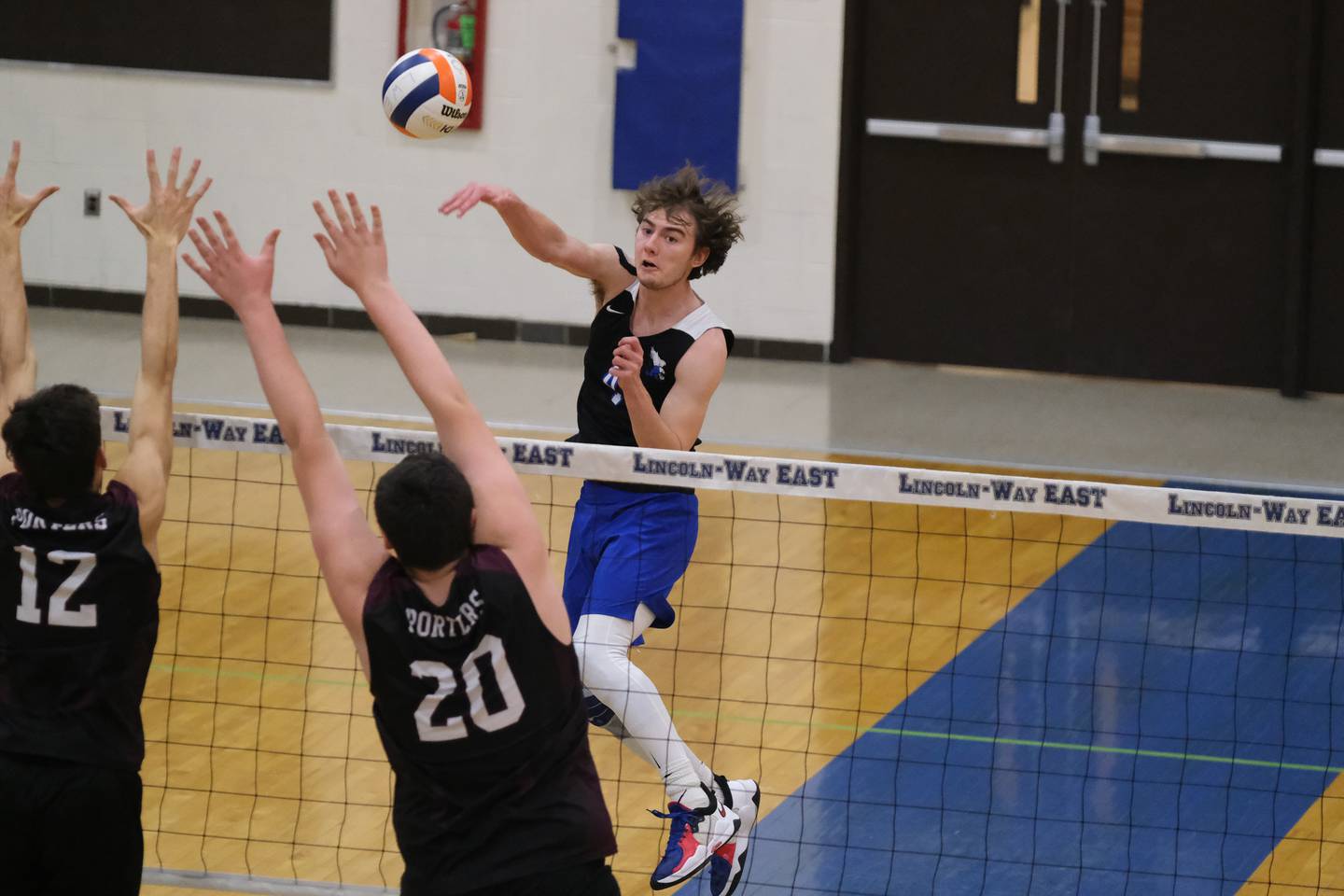 "I learned early on, being called up to the varsity for the football playoffs, what it takes to win a championship," Walenga said. "That made a big impression on me. It showed me what true winners are willing to do and how hard they are willing to work in order to be champions."
Walenga played all sports while growing up. He said his first love was basketball, which he played until he was a sophomore at East, and he also enjoyed football. But he knew when he began playing volleyball in seventh grade that if he had to choose, he would choose volleyball.
"I really started to get serious about volleyball in my freshman year," he said. "I started playing club for Ultimate in Frankfort, which is only about five minutes away from the school. A lot of my teammates play for that club, too, so that really helped us be familiar with each other on the court.
"What I like best about volleyball is the mental part of it. There are so many hidden things that the casual fan doesn't notice, but it's what makes it fun for me. Watching the team on the other side to see where they are setting up their defense, or knowing where my teammates are going to be on my side of the net. I really enjoy that. It was kind of hard to give up the other sports, but I had to do what was best for me, and that was volleyball."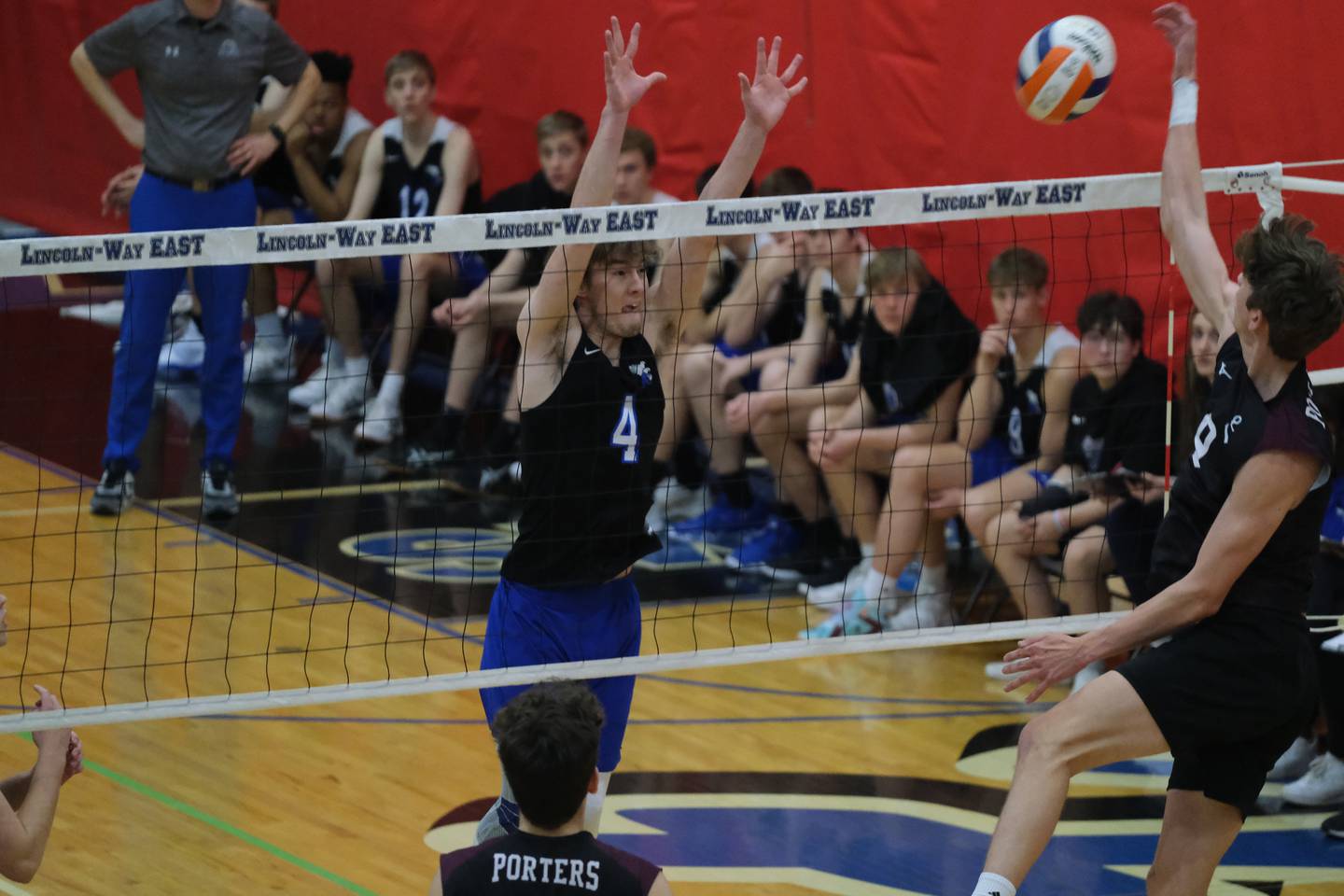 One thing that Walenga doesn't enjoy is seeing someone working harder than he is.
"I am very competitive and a little petty about that," he said. "If I see someone working harder than me, I take it personally and I work even harder. I don't want to lose a match because someone worked harder than I did.
"I think one of the things being at East taught me is how to be a leader. You have to lead by example and put in the work, but I would also be vocal, and if I saw someone not working very hard, I would remind them that we are all working toward something and we all need to work hard to achieve it."
Walenga capped his career by being named Player of the Year in the SouthWest Suburban Conference, as well as being named All-State and placed on the USA Today Player of the Year watch list. He also was named to the Volleyball Magazine Fab 50, which is a list of the top 50 college recruits in the country. Fiore said Walenga is the fourth player from Lincoln-Way East to make that list.
There were several matches that stand out in Walenga's mind throughout his career, mostly involving Glenbard West and Marist.
"The match against Glenbard West this year was a big one," he said. "And beating Marist is always fun. I know most of the kids on the Marist team from playing club with or against them, so that match is usually for bragging rights and it's always fun to beat them."
Walenga will continue to play volleyball this summer before heading to Lewis to become teammates with Zach and Luke Pekol of Joliet Catholic Academy, a pair of 6-9 twins who also have committed to the Flyers. Walenga's Ultimate team will play this weekend in a national tournament in Orlando, Florida.