Two adult suspects arrested during a Joliet manhunt for a group of car thieves on the run told a Will County judge Wednesday that they were broke as he set bond at 10% of $500,000.
"No sir, I just got out of jail," Robert James DeBerry, 20, of Chicago replied in bond court when a public defender asked if he had any money to post bond.
DeBerry was on parole at the time of his arrest, prosecutors said.
Kenneth C. Diamond, 21, of Chicago had a similar response on his ability to pay bond.
"I don't have any money right now," Diamond said. "I have $100 to my name."
Will County Judge Donald DeWilkins nevertheless set the bond sought by prosecutors. It requires the two suspects to come up with $50,000 each to get out jail.
Both suspects have previous criminal records, including past vehicle thefts, prosecutors said.
The current case developed over a broad area, included a car stolen in Lockport, and was initially detected by Addison police tracking another stolen car, prosecutors said.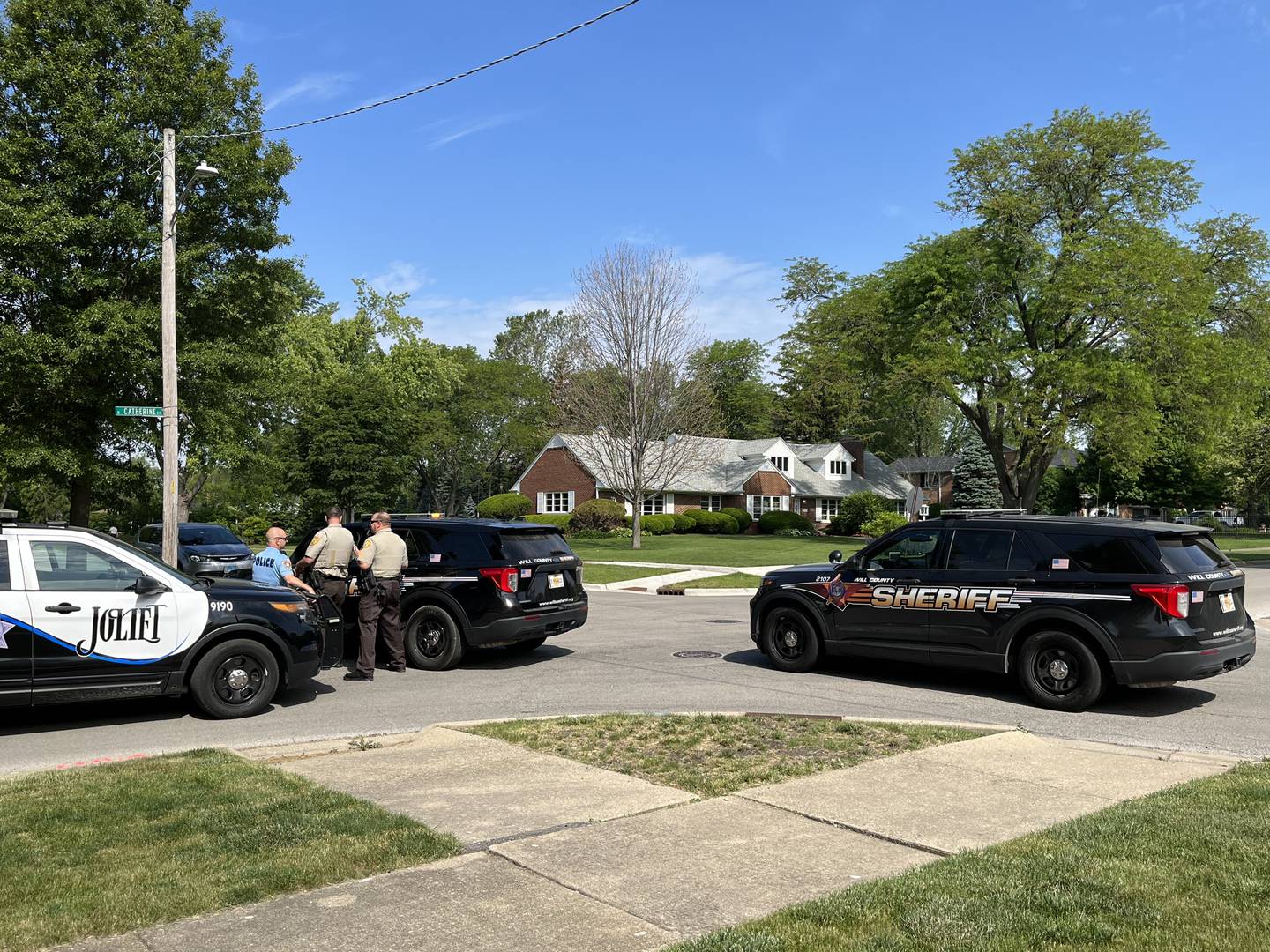 DeBerry and Diamond are accused of being part of a group of four riding in two stolen Chrysler 300s about 5 a.m. Tuesday in Joliet when police deployed stop sticks at the intersection of Black Road and Larkin Avenue to disable the vehicles.
The four fled. Although one got away, an unnamed 16-year-old juvenile was arrested.
DeBerry and Diamond later were found, Will County Assistant State's Attorney Brandi Bolton said. One of the suspects was found in the trunk of a car in a Joliet resident's garage.
Police in the course of the search also found a loaded handgun in one of the cars and a backpack in the 1200 block of Mason Avenue containing ammunition "commonly used in an assault rifle," Bolton said.
DeBerry's cellphone and identification also were found in one of the cars, Bolton said.
Joliet police issued a shelter-in-place advisory for a large section of the West Side as the manhunt was underway. Police said the advisory was lifted once the three were arrested and the fourth suspect was no longer believed to be in the area.
No updates were provided Wednesday on the whereabouts of the fourth suspect.
DeBerry and Diamond face charges of possession of a stolen vehicle and obstruction of justice. Diamond faces an additional charge of burglary.
Bolton said Addison police were tracking one of the stolen Chrysler 300s with a monitoring device when they detected the second car of the same make and model stolen from Lockport. That put police on the trail of the stolen vehicles when they moved into Joliet.
Bolton's description of events suggested that police were monitoring the suspects before Tuesday morning. She said gas station video tape shows DeBerry and the juvenile in a stolen vehicle last week.