The internal affairs investigation of a Will County sheriff's deputy convicted of alarming and disturbing staff at a Mokena Catholic school has not yet been completed
It's been more than three months since Sheriff's Deputy Ed Goewey, 47, was sentenced to a year of court supervision after a jury found him guilty of disorderly conduct on Dec. 3, 2021, at St. Mary Catholic School in Mokena.
During Goewey's trial last year, several school staff members testified he behaved erratically and yelled while demanding the removal of a student he believed posed a threat to the school.
This week, Will County Sheriff's Deputy Chief Dan Jungles said the internal affairs investigation for Goewey has not yet been completed.
Goewey has been interviewed by the sheriff's internal affairs division in regards to the Mokena school incident, he said.
Goewey has been off work because of a work-related injury since Oct. 8, 2020, he said.
"The Will County Sheriff's Office cannot move forward in the discipline processes regarding Deputy Goewey until he returns to work," Jungles said.
Jungles said this is because of discipline-related rules in the deputies' collective bargaining agreement. The agreement states that discipline must be imposed within 30 days of having a pre-disciplinary meeting with the employee.
Goewey was injured in Sept. 30, 2020 incident that led to arrest of Jason Stevens Jr., 28, of Joliet.
Stevens has been indicted on charges of attempted first-degree murder of Goewey, aggravated discharge of a firearm in Goewey's direction and aggravated battery of Goewey.
Stevens' case is still pending in court.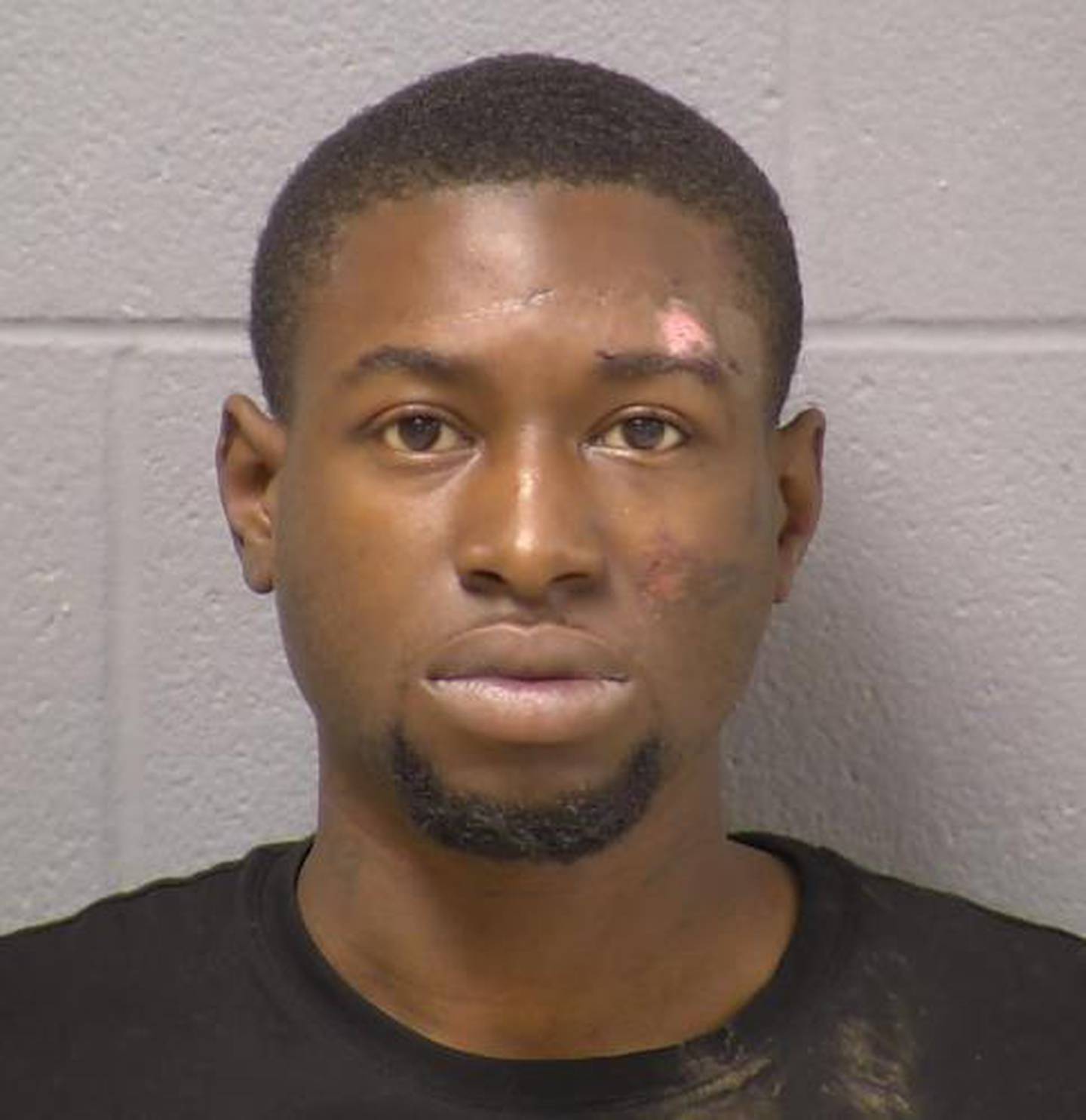 Stevens also faces charges of unlawful possession of a weapon by felon, unlawful possession of a controlled substance and aggravated fleeing or attempting to elude police officers.
At the time of Stevens' arrest, the sheriff's office released a statement about the incident.
Deputies following up on an incident where a Pontiac Grand Am fled a traffic stop on Joliet's West Side, police said.
The deputies tracked the Grand Am down to an apartment parking lot, and observed a man — Stevens — who "fit the description of the registered owner, next to the vehicle," police said.
Stevens made a run for it and opened fire on the deputy, police said.
"Upon firing the weapon in close proximity of the deputy, Stevens fell to the ground. The deputy attempted to gain control of the assaultive suspect's wrists and firearm. While the deputy was attempting to gain control of the Stevens' firearm, another shot was fired by Stevens in close proximity of the Will County Deputy," police said.
After firing a second time, Stevens "began to bite the deputy's hands, wrists, and arms in an attempt to gain control of the firearm and defeat the arrest," police said.
A second deputy then intervened and assisted in arresting Stevens, police said.