A judge said he would rule by Monday on whether Christopher Parker should stay on the ballot for Joliet City Council after hearing arguments in the case.
Will County Judge John Anderson questioned the case for removing Parker from the April 4 ballot at the hearing Wednesday, at times appearing skeptical.
"You're saying Mr. Parker messed up, the State Board of Elections messed up, and the city clerk messed up," Anderson said to the attorney making the case against Parker.
Attorney Ryan Morton, representing another candidate in the election, told the judge that the state and city are providing candidates with faulty petition forms used to get on the ballot for Joliet City Council elections.
The state election board, Morton said, "should in my opinion create another form. But by law, the candidate should use the correct form."
Other candidates have hired attorneys to create customized petition forms to avoid potential challenges.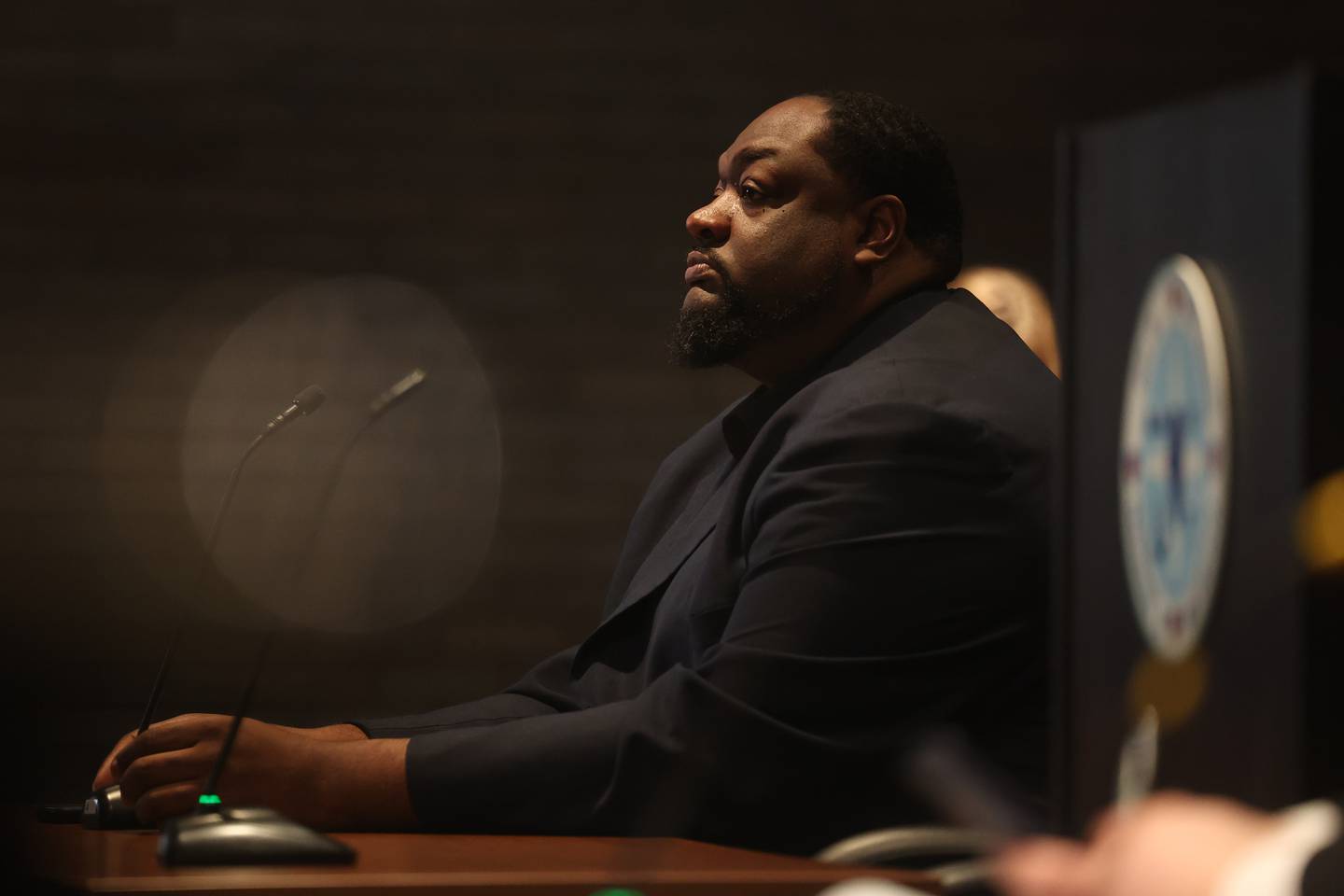 The case filed by candidate William Ferguson contends the petition form used by Parker wrongly refers to a primary election, which does not exist in Joliet. The form also refers to a general election if there is no primary.
"The point is there was no primary," Anderson said at one point. "Can there be voter confusion if there's only one election anyway?"
The Joliet Electoral Board last month ruled in Parker's favor, and Ferguson appealed the decision to the circuit court. Board members emphasized that the State Board of Elections recommends the form used by Parker, which the City Clerk's Office provides to candidates.
Most council candidates used the form to get on the ballot, including others in District 4 where Parker and Ferguson are running. But Ferguson has only challenged Parker's candidacy.
Attorney Meghan Preston, representing Parker, called the form "extraordinarily clear" at the hearing.
"I don't know how there can possibly be any voter confusion on what Mr. Parker intended to do," Preston said.