ROCK FALLS – Eagle alert!
Right on schedule, dozens of the showy migrating birds of prey are wintering at Lawrence Park, on the Rock River between Sterling and Rock Falls, where they easily can be seen diving for fish and hanging out in the denuded treetops.
The Upper and Lower dams are the impetus for their layover: Eagles gather near open water created by the roil of the dams, which also brings to the surface fish, the main staple of their diet. They also eat small mammals and scavenge road kill and other carrion.
You can easily spot an adult American bald eagle by its white head and tail, but the brown juvenile eagles don't get their adult plumage until they are 4 or 5 years old.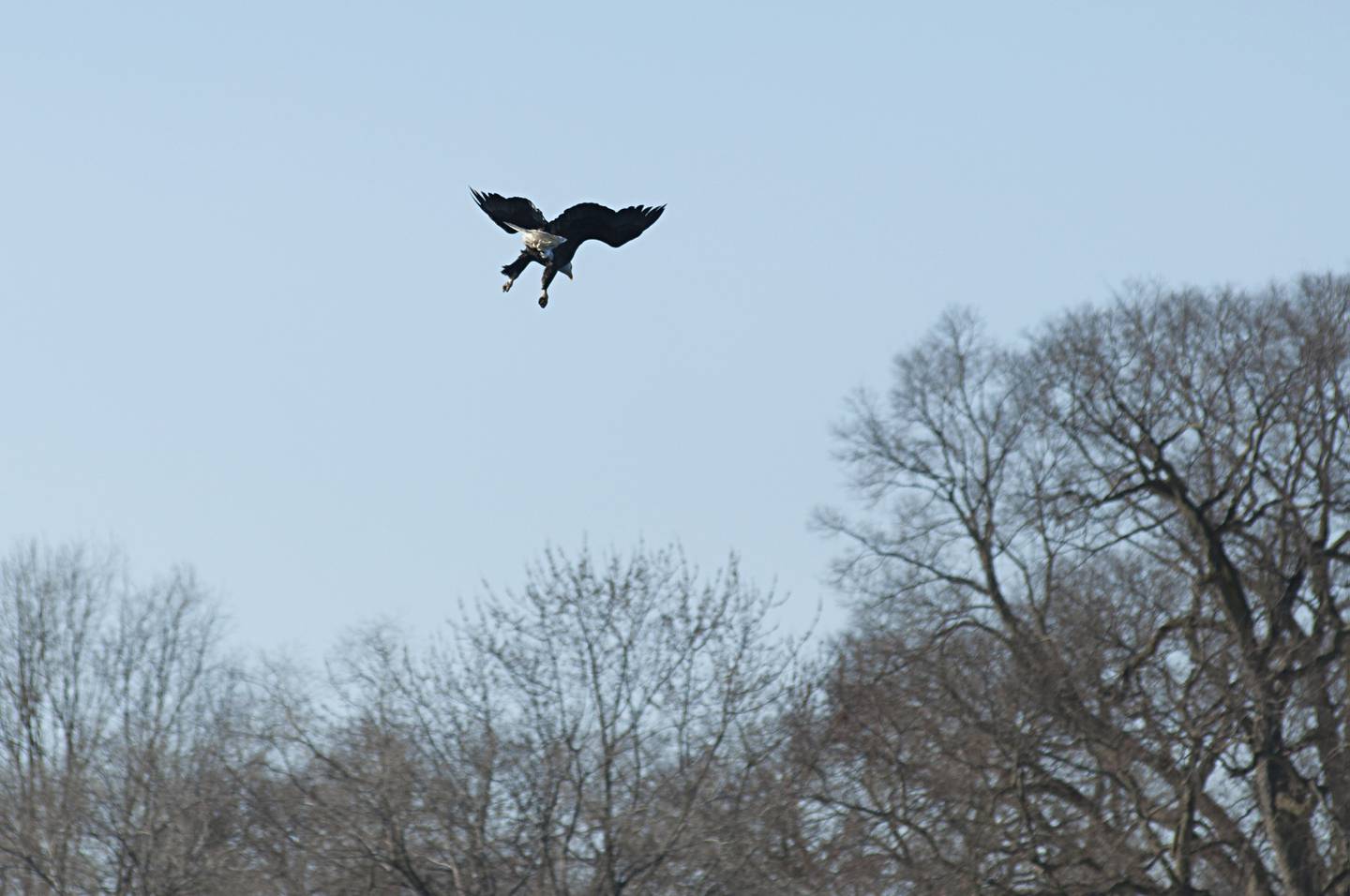 Adults weigh 8 to 11 pounds, have 7,000 feathers and a wingspan of 6 to 8 feet. Their keen eyesight is seven times better than a human's.
Watchers in the park off Avenue G are asked to pay attention to the fences and signs that outline the boundaries of where they can and cannot go.
In the winter chill, bald eagles need to conserve their body heat by expending as little energy as possible, so frightening them into flying by getting too close or being too noisy actually threatens their survival.
The restrictions, in place Nov. 15 to March 15, also are there to prevent people from interrupting their fishing, eating and breeding.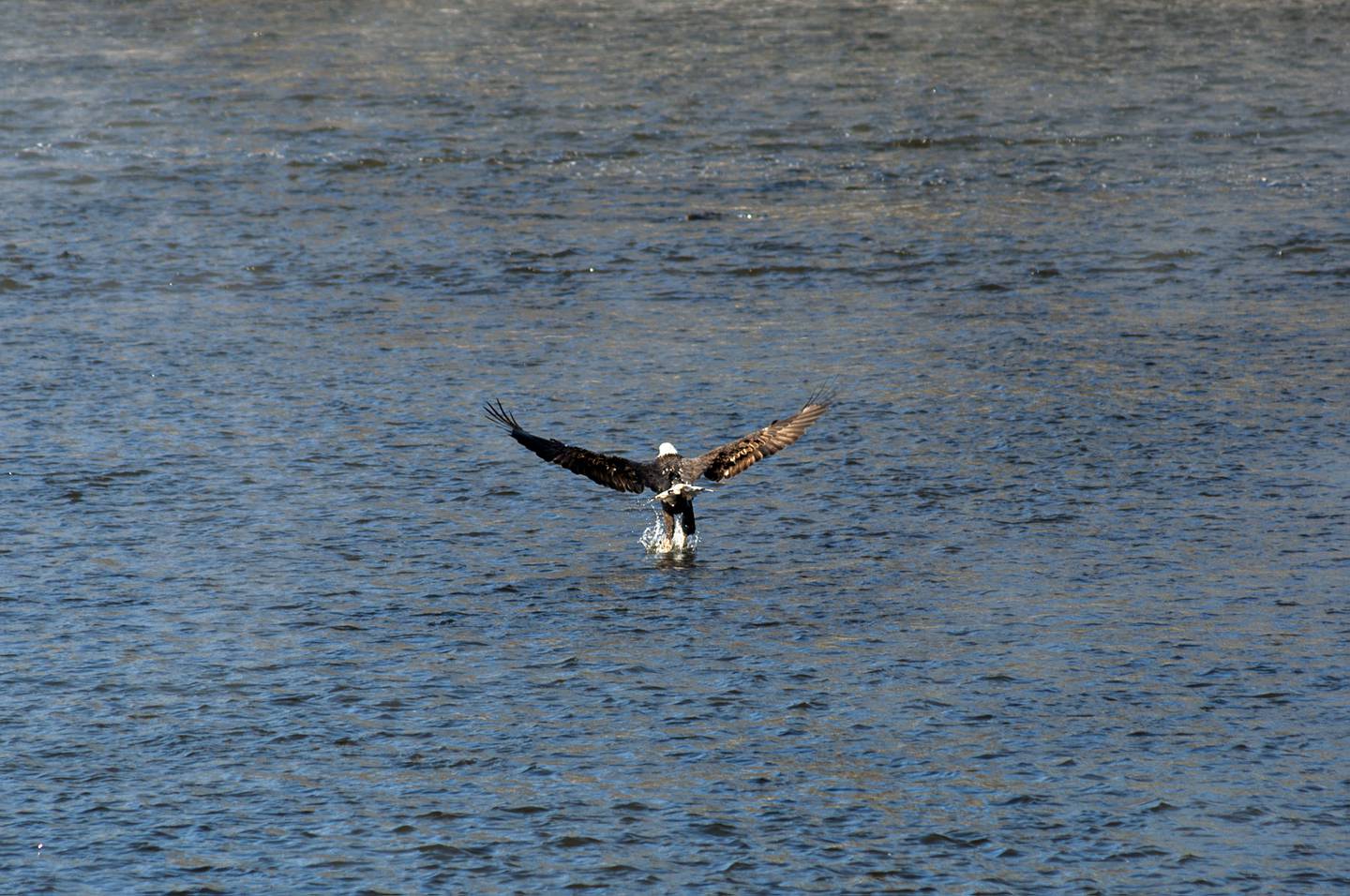 If the presence of people becomes too stressful, the fear is the birds will find another spot to nest, and may not return in the future.
Come late February or early March, when waters there begin to thaw, they'll be migrating back to their other homes farther north.
Lawrence Park isn't the only local spot to eagle-watch: Rock Falls Tourism has created the Eagle Trail, which includes Lawrence, RB&W, Sewards and Bowman parks, along with the Hennepin Feeder Canal and the Arduini Boat Ramp.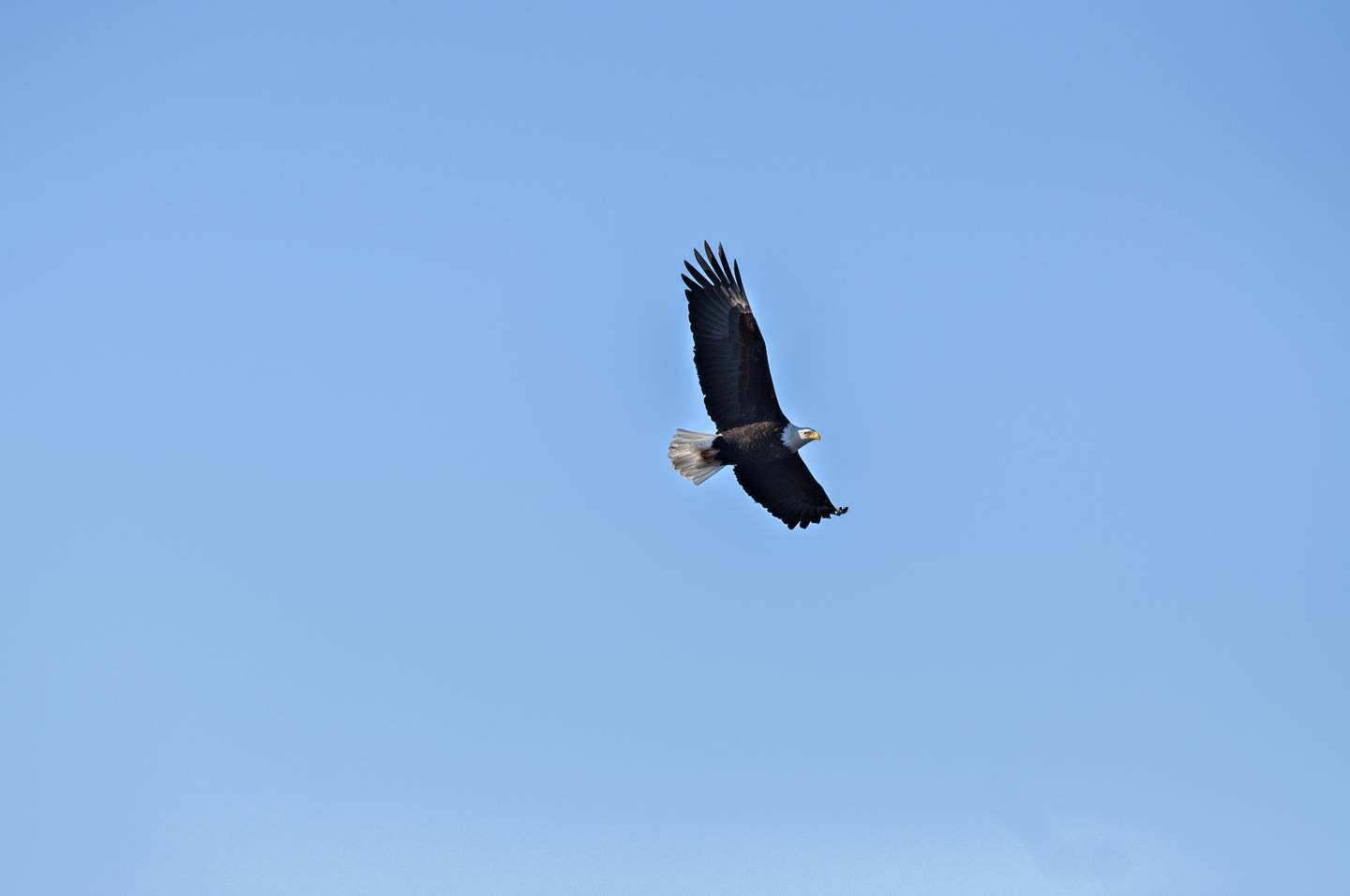 Sinnissippi Park and Oppold Marina in Sterling, Page Park in Dixon, Prophetstown State Park and especially Lock and Dam 13 in Fulton also can be prime viewing locations.
Coming Feb. 12 is the city's first Flock on the Rock, a free educational event about eagles and other birds found along the Rock River that will include nature-related vendors and activities.
It begins at 10 a.m. on the Lower Dam, 300 E. First St., where Alyssa Parker, the outdoor education assistant coordinator at the Lorado Taft Field Campus in Oregon, will give a 45-minute talk on our area avians.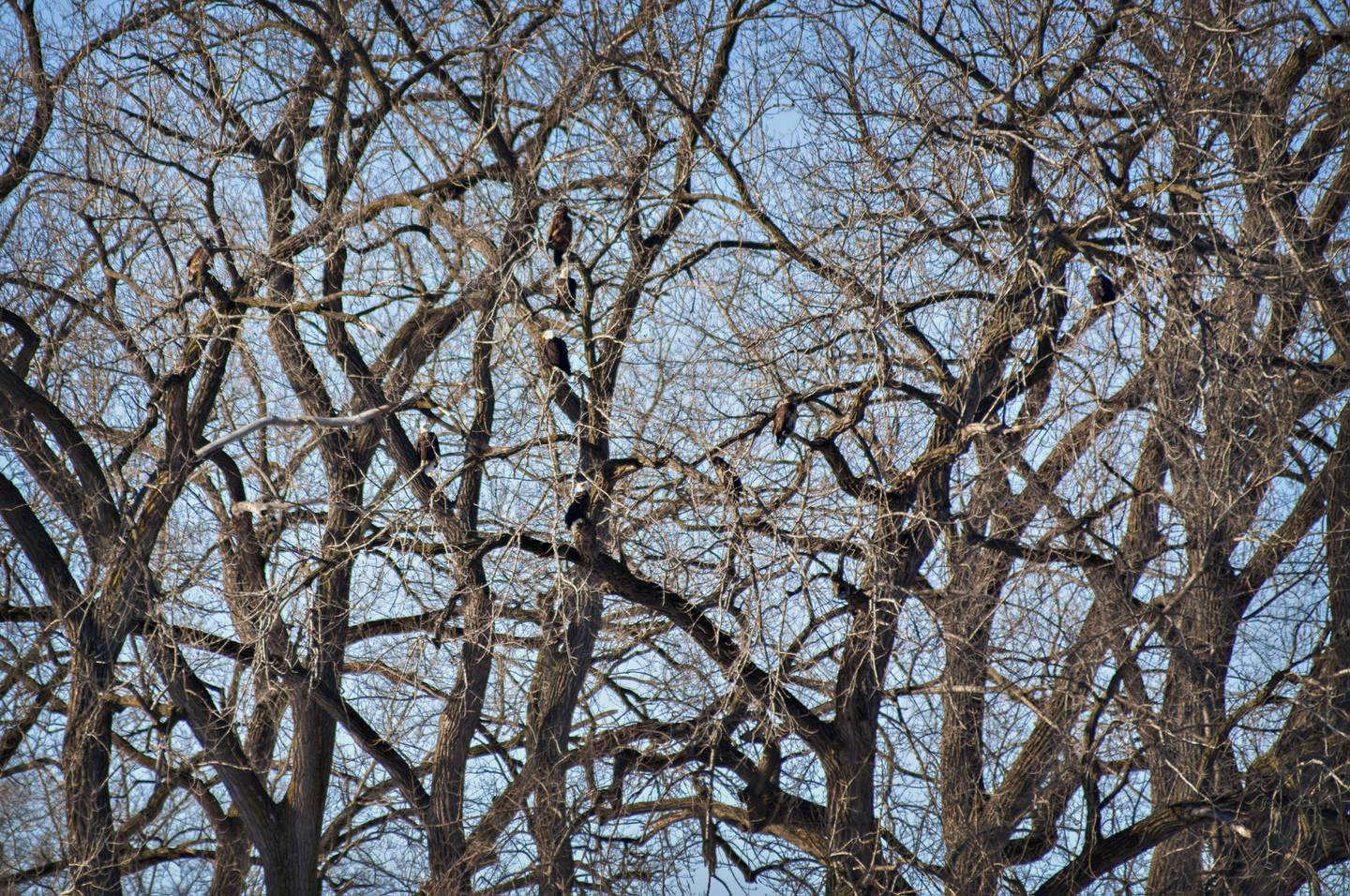 The Rock Falls Birding Trail, another Rock Falls Tourism project, will be unveiled.
Local nature-related vendors are invited to call the tourism office at 815-622-1106 to reserve a space at Flock on the Rock, which is planned to be an annual event.
Speaking of annual events, eagle enthusiasts also might want to consider attending two regional events happening this weekend:
• Eagle Watch Day runs from 8:30 a.m. to 2:30 p.m. Saturday at Lock & Dam 13 in Fulton, when naturalists will be on hand to answer questions and help spot eagles if necessary.
Each year during the three months of winter, at 8:30 every Wednesday morning, the Rock Island District of the U.S. Army Corps of Engineers counts the number of American bald eagles that are present at all their dams; that and other information is used for research.
This week, the count was 62 adults and 15 juveniles at Lock and Dam 13, up from just four adults and five juveniles on Dec. 15.
• Quad City Bald Eagle Days also offers activities today from 10 a.m. to 8 p.m, and Sunday from 10 a.m. to 5 p.m. at the QCCA Expo Center, 2621 Fourth Ave. in Rock Island.
Those attending also will learn about bats, wolves, other animals, and other birds of prey. There will be live eagle presentations, eagle viewing tours and indoor educational booths and activities.
Admission is $6 for adults and $1 for ages 6 to 15.
Go to https://tinyurl.com/2uaztzuu for a schedule and more information.