Winter's here – no doubt about that – so pull on a winter coat, and if you have them, dig out your snow skis, ice skates or hiking boots. This edition of 5 Things to Do in the Sauk Valley has a wintry outdoorsy take. But there are a couple of indoor activities, too, if you prefer to keep warm.
1 Have an outdoor adventure. Trails for winter hiking and trails dedicated for cross-country skiing can be found at state parks in northwest Illinois. There are two trails that are 4.5 miles in length marked for cross country skiing at White Pines State Park in Mount Morris (note that the park will be otherwise closed Jan. 14-16 to allow children with disabilities to hunt deer with firearms). Hiking, cross-country skiing, wildlife photography are available along six miles of trails and there is tobogganing when weather permits at Castle Rock State Park in Oregon. Lowden-Miller State Forest has 22 miles of trails for hiking and cross-country skiing. Mississippi Palisades near Savanna offers cross country skiing and sledding while ice fishing is allowed at the boat launch when ice is thick enough. Ice fishing and ice skating are permitted on Lake Carlton when conditions permit and there are 14 miles of cross country ski trails at Morrison Rockwood State Park near Morrison.
2 Make a splash. That's right, give the Duis Center at 211 E. 23rd Street in Sterling a try for an open swim from 7 to 9 p.m. on Friday or noon to 6 p.m. on Saturday and Sunday. Drop-in fee is $6 for adults, $3.50 for wee ones. The Sterling Park District also offers swim lessons starting Thursday and Saturday for those 6 months and older. Fees for aquatics lessons are either $38 or $44.
3 Put on those ice skates. Dixon Park District devoted Tuesday to preparing the skating rink at Page Park for general use by Saturday. Visit dixonparkdistrict.com for rules governing use of the rink.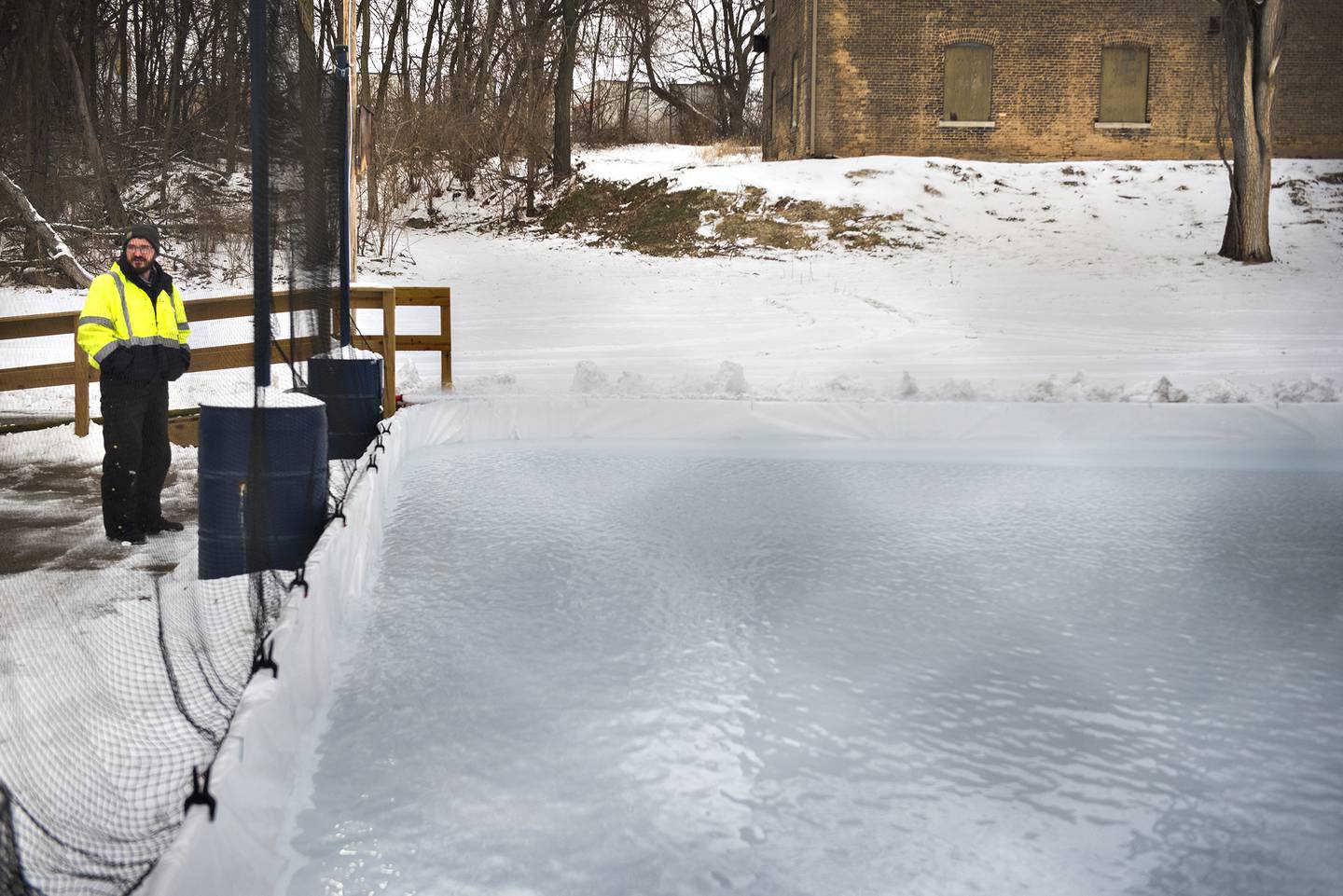 4 Take in an art gallery — or two. Two exhibits are opening, both provided by The Next Picture Show Community Fine Arts Center. The 17th Regional Survey of Art opens Friday and runs through Feb. 12 at TNPS, 113 W. First St., Dixon. A reception and awards presentation will be 6 p.m., Jan. 14. Planes, Trains and Automobiles opens Saturday and runs through March 31 at KSB Hospital's Commerce Towers. This exhibit is free and opens daily at 9 a.m.
5 Attend a concert. Sterling Municipal Band's winter pops concert will be 7 p.m. Friday, at New Life Lutheran Church. Guest soloists are clarinet player Lindsey Petty and vocalist Kevin Jensen. The concert is fee to the public. Audience members are asked to observe social distancing and wear masks.
Do you have information on an upcoming event or attraction? Be sure to let us know about it. Please submit information for Sauk Valley Media's weekly calendar to news@saukvalley.com. Include a contact person and phone number.