STERLING – A large number of people, as well as firefighters and other responders from "a broad region" are expected to attend the visitation and funeral of Lt. Garrett E. Ramos, a Sterling firefighter killed early Saturday, City Manager Scott Shumard said in a news release this afternoon.
Ramos, 38, died fighting a fire that broke out about midnight Friday in a home at 10031 Ridge Road in rural Rock Falls, when the floor gave out and he fell into the basement. He is the first firefighter to die in the line of duty in the department's history.
Visitation will be from 5 to 8 p.m. Wednesday in the Sterling High School Musgrove Fieldhouse, 1608 Fourth Ave.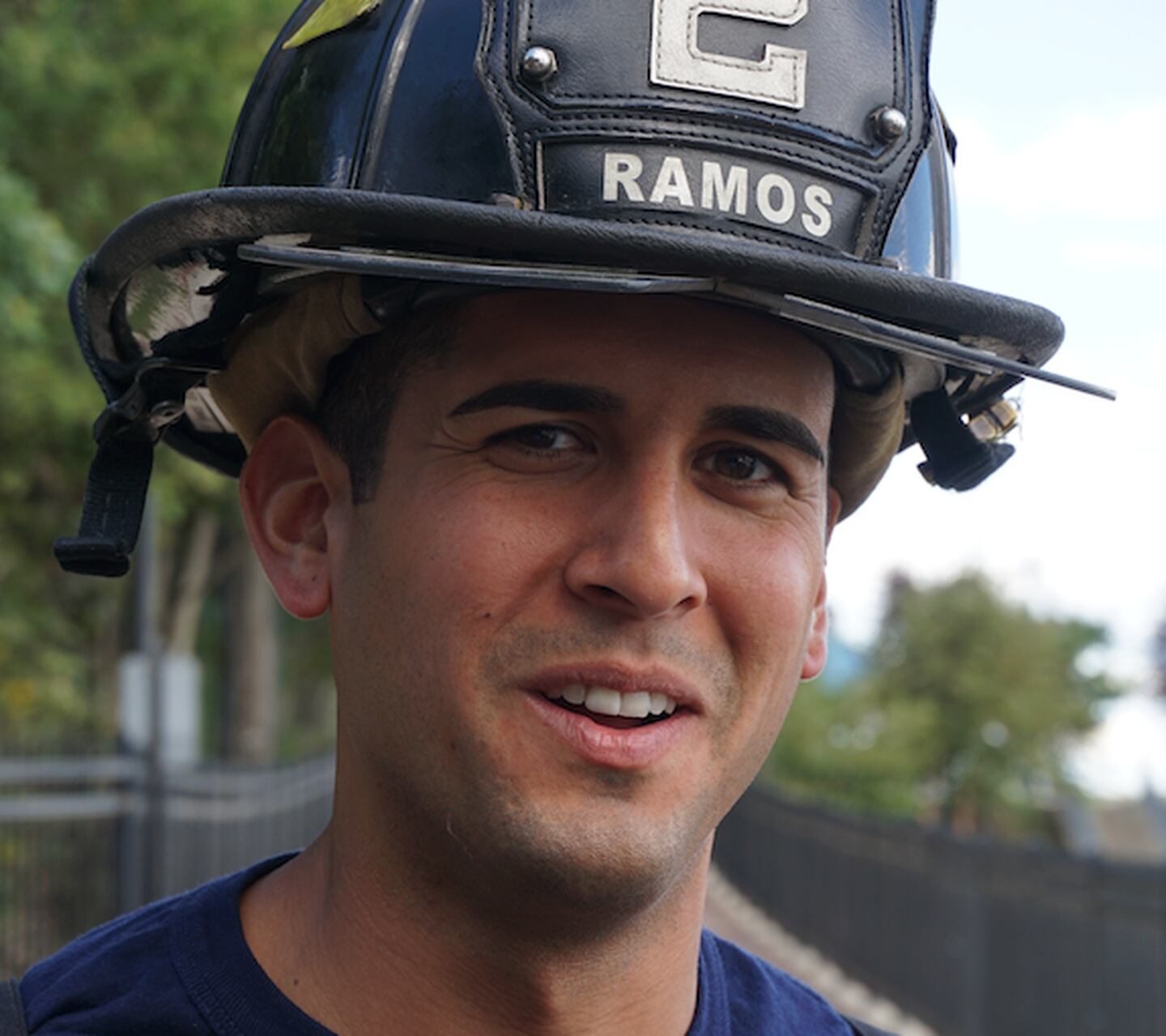 Those attending are asked to enter on the north side of the Commons on Miller Road through door 23 or 24. The Fourth Avenue cul de sac and south entry to the Commons area will be closed to the public. Do not park in the CGH Medical Center Emergency Department parking lot.
The funeral is at 10 a.m. Thursday at Westwood Fitness and Sports Center, 1900 Westwood Drive, in Building 3, which is the far north building. Attendees are asked to enter via Clubhouse Lane on the east side of the complex, next to Astec Mobile Screens, and follow traffic control to the parking area.
Following the funeral, a limited family procession will leave Westwood to attend a private ceremony. A large ceremonial procession of fire apparatus from a broad region then will assemble and depart. The processional route:
▪ From Westwood Drive, exit west onto LeFevre Road
▪ LeFevre Road west to McCue Road
▪ McCue Road north to Science Ridge Road
▪ Science Ridge Road east to state Route 40/Locust Street
▪ State Route/40 Locust Street south to Fifth Street
▪ Fifth Street west to Avenue C
▪ Avenue C to Fourth Street
Fifth Street between Locust Street and Avenue B will close temporarily between the family procession and the ceremonial procession for a private ceremony.
Masks are requested at all services. Car-pooling is advised.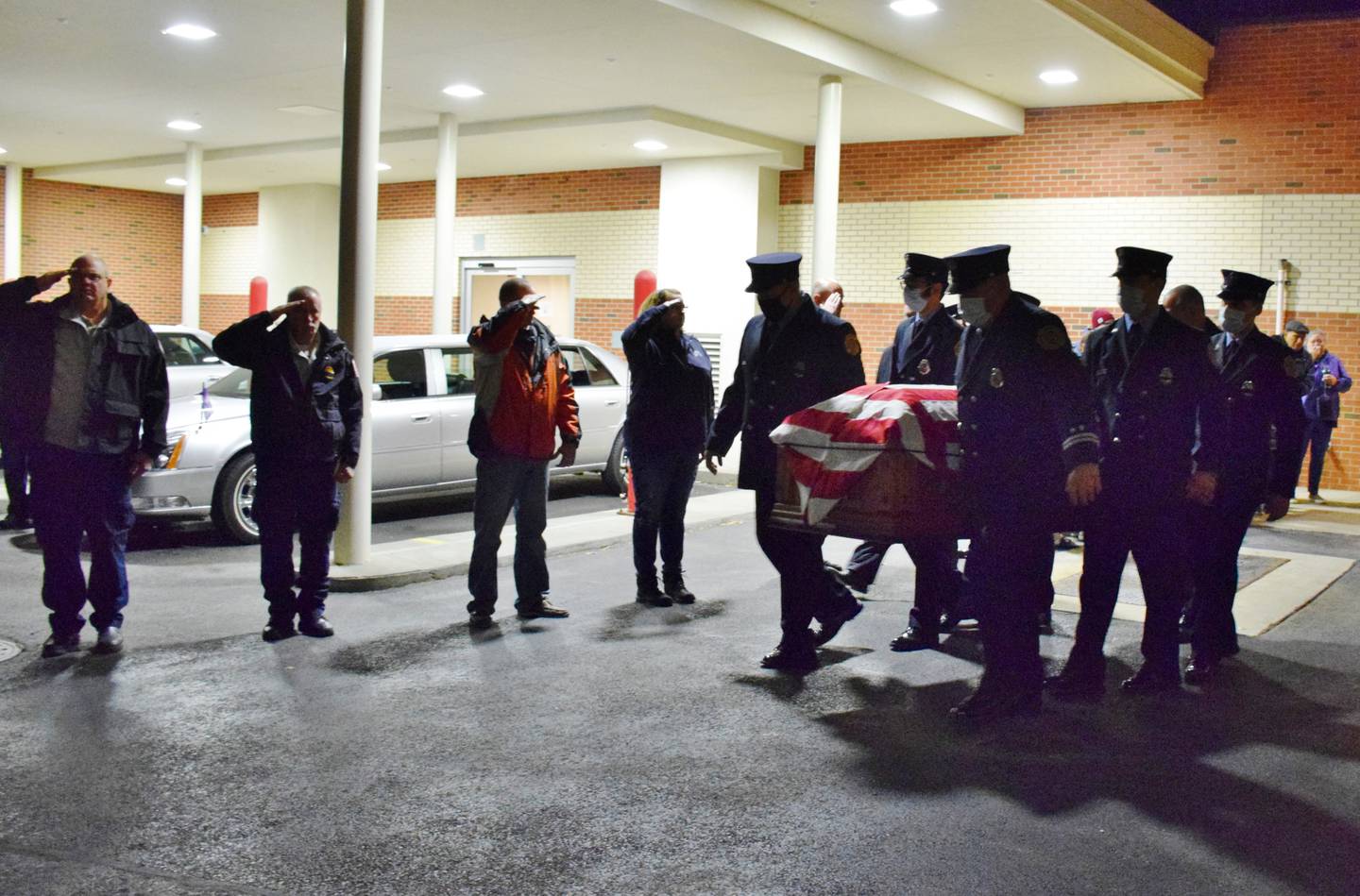 Ramos, a Sterling native who was with the department since 2012, was posthumously promoted to captain, and union Local 2031, of which he was president, has set up a fund for his wife, Brittney, and their daughters Ruthie, 3, and Kepa, 2. Go to https://app.autobooks.co/pay/garrett-ramos-memorial-fund to contribute. Donations also can be made at any Sauk Valley Bank branch; write Garrett Ramos Memorial Fund on the memo line.
The city is asking that residents change their porch lights to red bulbs as a tribute; Grummert's Hardware in downtown Sterling is donating all of its profits from the sale of red bulbs to the memorial fund.
Gov. JB Pritzker and Mayor Skip Lee have ordered flags be flown at half-staff until sunset Thursday.
Sterling City Hall will be closed on Thursday.