The following is a list of current events and upcoming activities going on in the Sauk Valley. Don't forget to check out 5 Things To Do for other opportunities.
Do you have information on an upcoming event or attraction? Be sure to let us know. Submit information for Sauk Valley Media's weekly calendar to news@saukvalley.com. Include a contact person and phone number.
This weekend
Pearl Harbor remembrance ceremony for the 80th anniversary of the attack 11 a.m. Sunday at Sterling American Legion Post 296, 601 First Avenue. There will be a rifle salute and the playing of Taps.
Christmas Concert featuring the Dixon Municipal Band under the direction of Jon James will be 7 p.m. Saturday at Dixon High School's James A. Wiltz Auditorium. Admission is free. "The Most Wonderful Time of the Year," a suite from "The Polar Express," "The Toy Shop," "The Christmas Song," "A Christmas Festival," "Hark, Those Jingle Bells Are Smokin'," "Carol of the Bells," "Christmas Vacation," "Old Scottish Melody," and "A Most Wonderful Christmas," are on the performance list.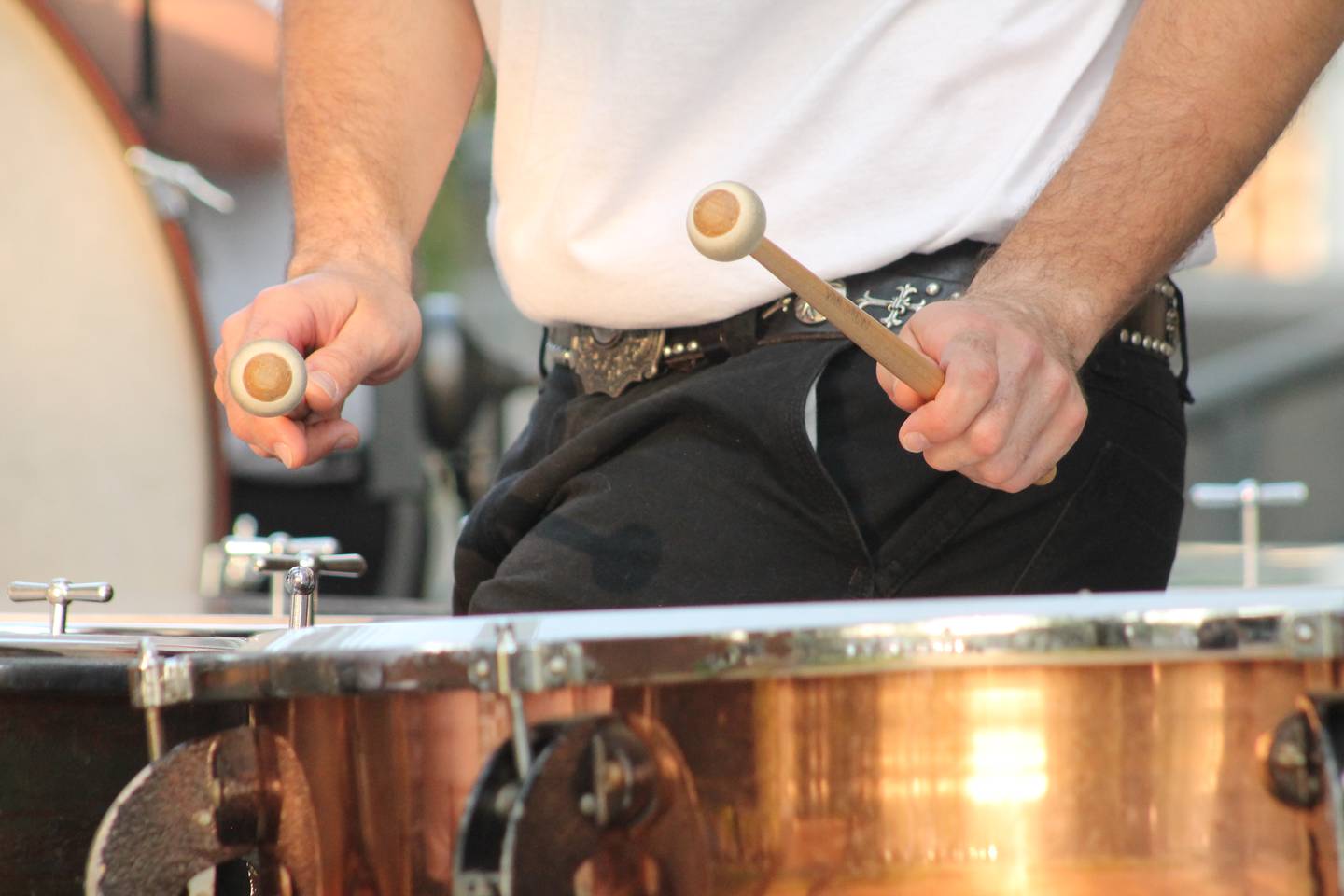 Winter Band Concert will be 2 p.m. Sunday at Sauk Valley Community College's Mathis Theatre. The event is free and open to the public. The school's music department and concert band will include arrangements of John Philip Sousa's "March of the Mitten Men," Johannes Brahm's "Blessed Are They," and a selection from "How the Grinch Stole Christmas." All individuals are asked to please provide proof of vaccination or a negative COVID test within 7 days of the concert upon entry through the West Mall doors. Saliva testing is available at SVCC. Please visit svcc.edu/shield for more information.
Paw Paw Christmas Celebration, 5 p.m. Friday. Hot dog snack for the kids. Caroling and the tree lightning will be at 5:45. Free hayrack rides. Santa arrives by fire engine at 6.
Morrison Christmas Walk, 3 p.m. Saturday. Window walk at 3, parade at 4:30, followed by tree lighting.
Fulton Christmas Walk, 5 p.m. Friday begins with tree lighting at 5:30. Santa's House will be at Lashed Out on Fourth Avenue. The illuminated run is along the dike, a living nativity at Drives Building, snowball hockey, carnival games at Lincoln Highway Park gazebo, live music at the Windmill Cultural Center and $1 Amish goody bags at Sweet Woodruff.
Prophetstown Light up the Park drive-thru light display will be Friday through Sunday at Prophetstown State Park. Event is free but donations are welcome. Hosted by Prophetstown First Responders, the holiday light display continues Dec. 10-12 and Dec. 17-19.
Christmas at the Canyon, noon to 6 p.m. Saturday at Heritage Canyon, 515 N Fourth Avenue, Fulton. Early American Crafters will demonstrate Christmas of yesteryear. Admission is free, cookies and hot drinks provided. Luminaries are lit after dark.
History of Christmas Trees is on display through end of Decmeber at the Owen P. Miles Museum, 107 W. Broadway, Mt. Carroll. Display includes items from the late 1800s up to the 1960s, including tree ornaments, Christmas cards and nativity sets. Museum hours during December will be Saturday, Tuesday and Thursday 10 a.m. – 2 p.m., Sunday 11 a.m. – 3 p.m. Family donation of $10 for this special event.
"Scrooge The Comedy" will be 11:30 a.m. Friday at White Pines Playhouse, 6712 W. Pines Road, White Pines Forest State Park, Oregon. This is the 32nd annual production of the play, a zany, wacky take on "A Christmas Carol." Tickets are $44 to $53 for this dinner theater matinee. Call 815-655-2400 Ext 3 to reserve.
Mt. Carroll Christmas Walk will be 6 p.m. Friday in the downtown.
Savanna Festival of Trees runs through Dec. 15. More than 50 decorated trees on display at the Museum and Cultural Center.
The McCloskeys will perform 6 p.m. Sunday at Spring Valley Reformed Chruch, 10960 Spring Valley Road, Fulton. Prelude of Christmas songs by Riley Horton. Free will offering will be taken. Coffee and cookies will be served after the concert.
Timber Lake Playhouse to Produce World Premiere of What A Wonderful World, A Holiday-Themed Musical Comedy
"What A Wonderful World," a musical comedy, will make its debut 7:30 p.m. Thursday at Timber Lake Playhouse in Mount Carroll. There will be a tree lighting at 6:30 p.m., hot chocolate, cider and cookies with an appearance by Santa Claus for the opening. Other show dates are Dec. 3-5 and Dec. 7-12. Tickets are $30.
The Maureen Christine Trio's Songs of the Season with a Twist will be 7:30 p.m. Saturday at The Grace Theater, 316 South Main St., Princeton. This Festival 56 cabaret style presentation includes reassured holiday songs and American standards. Tickets are $25. Call 815-879-5656 or visit festival56.com.
Forreston Christmas in the Country will be 11 a.m. to 7:30 p.m. Friday and 9:30 a.m. to 12:30 p.m. Saturday at various locations in town. Many of the activities are in downtown Forreston and Memorial Park, including FJHS/FHS Carolers, the Traveling Chef, Light Up Santa Parade, tree lighting, Santa visit and Christmas list submission, hot cocoa in the park and Centennial Acres Carolers. The chicken and biscuit lunch will be at First United Methodist church, Taste Treats cookie sale at Sweetwood Interiors, and cookies and cocoa at Forreston Fire Department. Foreston Library will host crafts, Christmas tales on Friday and donut holes and stories with Santa on Saturday. Also Saturday, the Mommy and Me painting class will be at Believe in the Children.
Ashton Christmas Walk will be 5 p.m. Saturday. Santa arrives via parade at the village office. Chili dinner will be at the Lions Center. There will be carriage rides, vendor fair at the library, house decorating contest, St. John's preschool cookie exchange and extended business hours.
Music
Clinton Symphony Orchestra has performances Dec. 11 at Vernon Cook Theater at Clinton High School, Jan. 16 at Lutheran Church in Clinton, Iowa, Feb. 19 at Morrison High School, and April 30 at Vernon Cook Theater in Clinton.
First Friday Open mic, from 6 to 10 p.m. at Northside BarBQ, 117 N. Fourth St., Oregon. Draw for performance positions begins at 5:45 p.m. for a 15-minute time slot. When not onstage, groups will perform outside. No charge to listen, donations accepted. Find First Fridays Open Mic in Oregon on Facebook or 815-449-2660.
Theater productions
Historic Dixon Theatre. Tickets are on sale for the following shows at Historic Dixon Theatre, 114 S. Galena Ave. Go to dixontheatre.com/events/ for tickets or more information: Across the Board Jazz Quartet, traditional holiday tunes and new arrangements by its violinist, Katherine Hughes; 5:30-8 p.m. Dec 9.
Timber Lake Playhouse, 8215 Black Oak Road, Mount Carroll. Presents What A Wonderful World, Dec. 2 - Dec. 12. Tickets available at www.timberlakeplayhouse.org or by calling the box office, which is open daily from 10 a.m. to 5 p.m. and until intermission on show days, at 815-244-2035.
Art exhibits
Lions, Tigers and Bears exhibit, presented by The Next Picture Show, runs through Dec. 31 and can be viewed during regular business hours at KSB Commerce Towers, 215 E. First St. in Dixon. The exhibit features more than 40 works by local and regional artists.
Landscape Art Exhibit is available for viewing until Dec. 18 at The Next Picture Show, 113 West First Street, Dixon, IL 61021. Hours are Tuesday – Saturday, 10:00am to 4:00pm.
Debbie Thompson's gallery, "Paintings and Constructions," is on display through Dec. 3 at Sauk Valley Community College. Various works, including her piece Basic Construction, a mixed media piece in a shadow box from 1986, will be installed. Admission is free. Contact art professor Glenn Bodish at glenn.s.bodish@svcc.edu for more information.
Autumn festivals
Byron Museum of History is hosting an indoor market from 10 a.m. to 1 p.m. Dec. 11. The museum's permanent exhibits include Agriculture Then and Now, Underground Railroad, Local Veterans, Byron Business, Outhouses, Trains, and A.G. Spalding. It's open Wednesday through Saturday 1rom 10 a.m. to 3 p.m. at 110 N. Union St.; www.byronmuseum.org.
Markets
Twin City Farmers Market, 8 a.m.-noon Saturdays, year-round indoors and out; 106 Avenue A in Sterling, 815-626-8610, twincitycarmersmarket.com and Facebook.
Chana Route 64 Auction Barn Inc. auction, 10 a.m. (first and third) Sunday; flea market, 8 a.m. to 4 p.m. (second and fourth) Saturday and Sunday at 620 S. Stone Hill Road. Find Chana Auction Barn on Facebook or call 815-830-3898 for more information. Contact Market Manager Robin at 815-973-0728 for details.
Museums, exhibits and attractions
Loveland History Museum, 9 a.m. -2 p.m. Thursdays and Fridays, Loveland Community House, 513 W. Second St., Dixon; free; lovelandcommunityhouse.org or 815-284-2741.