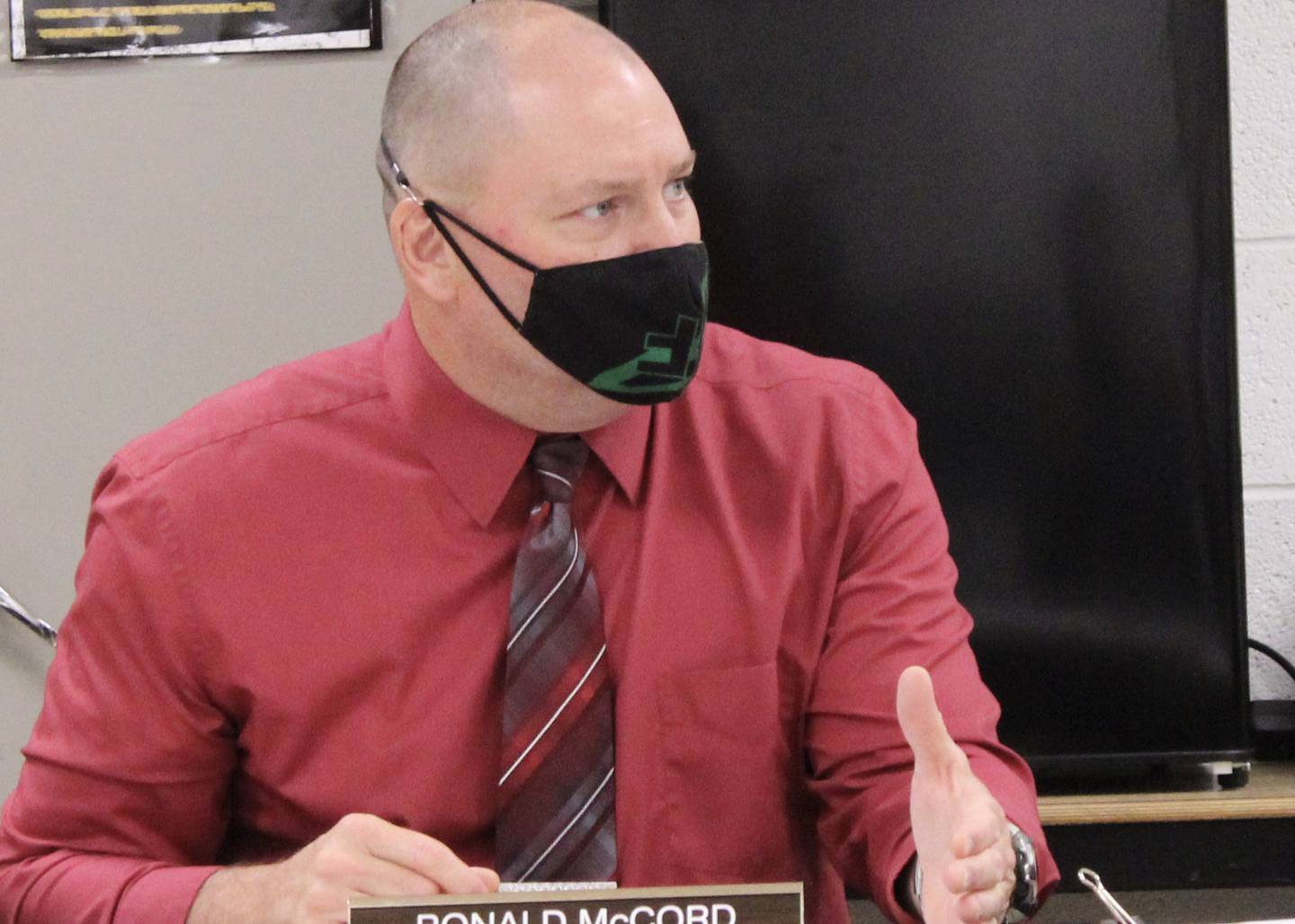 ROCK FALLS – The nationwide supply bottleneck touched Rock Falls High School on Wednesday as its school board considered what to do about its fleet of activity buses.
One question was whether to extend the leases or outright buy three used vehicles from Midwest Transit Equipment.
Board Secretary Mike Lewis asked, "Why not buy new?"
The short answer: No buses are available.
"There are no new buses to lease or purchase," Superintendent Ron McCord said. "Our only option is to extend. The question is, how many years do we extend it?"
The board followed McCord's recommendation to lease the existing vehicles for another three years at a total cost of $21,642.
His presentation on the decision covered two factors. First, the buses are relatively low mileage after the fourth year of the five-year lease, since the buses were largely idle from spring 2020 through February 2021.
"During COVID, they have been sitting a lot," McCord said. "If there ever was a year to extend a lease or to consider purchasing after leasing, now is the time."
Second, he district has no way of knowing whether the supply problems affecting manufacturing will be resolved by next year. Even if buses are available, the expense of leasing new vehicles will be something the district will have to consider.
"Our next lease for new buses will skyrocket," McCord said. "This staves that off that as well."