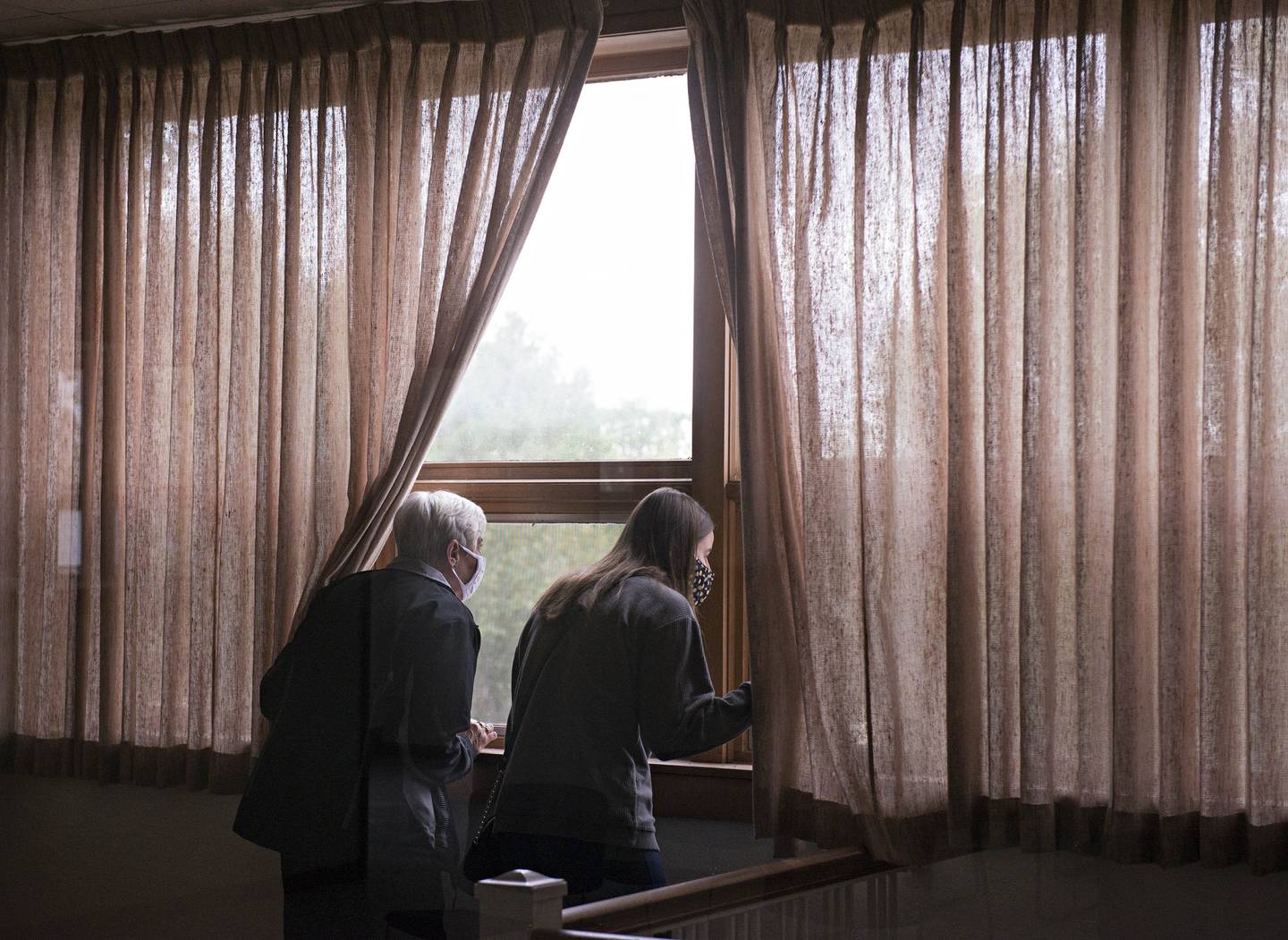 FULTON – U.S. Rep. Cheri Bustos said it was like walking back in time. Once renovated, though, the old building will be a part of the Fulton's future.
Bustos, a Democrat who represents the 17th District, joined a group of local citizens for a tour on Friday of the Fidelity-Drives building at 1009 First St. She was accompanied by organizers hoping the future site of a community center will gain federal support.
The building is undergoing renovations to make it a prime destination for this Mississippi River city while also providing cultural and economic benefits.
A $350,000 Rebuild Illinois grant was awarded to the Fulton Historical Society in May to fund the project. The grant was sponsored by state Sen. Neil Anderson, R-Rock Island, and the Illinois Department of Commerce & Economic Opportunity.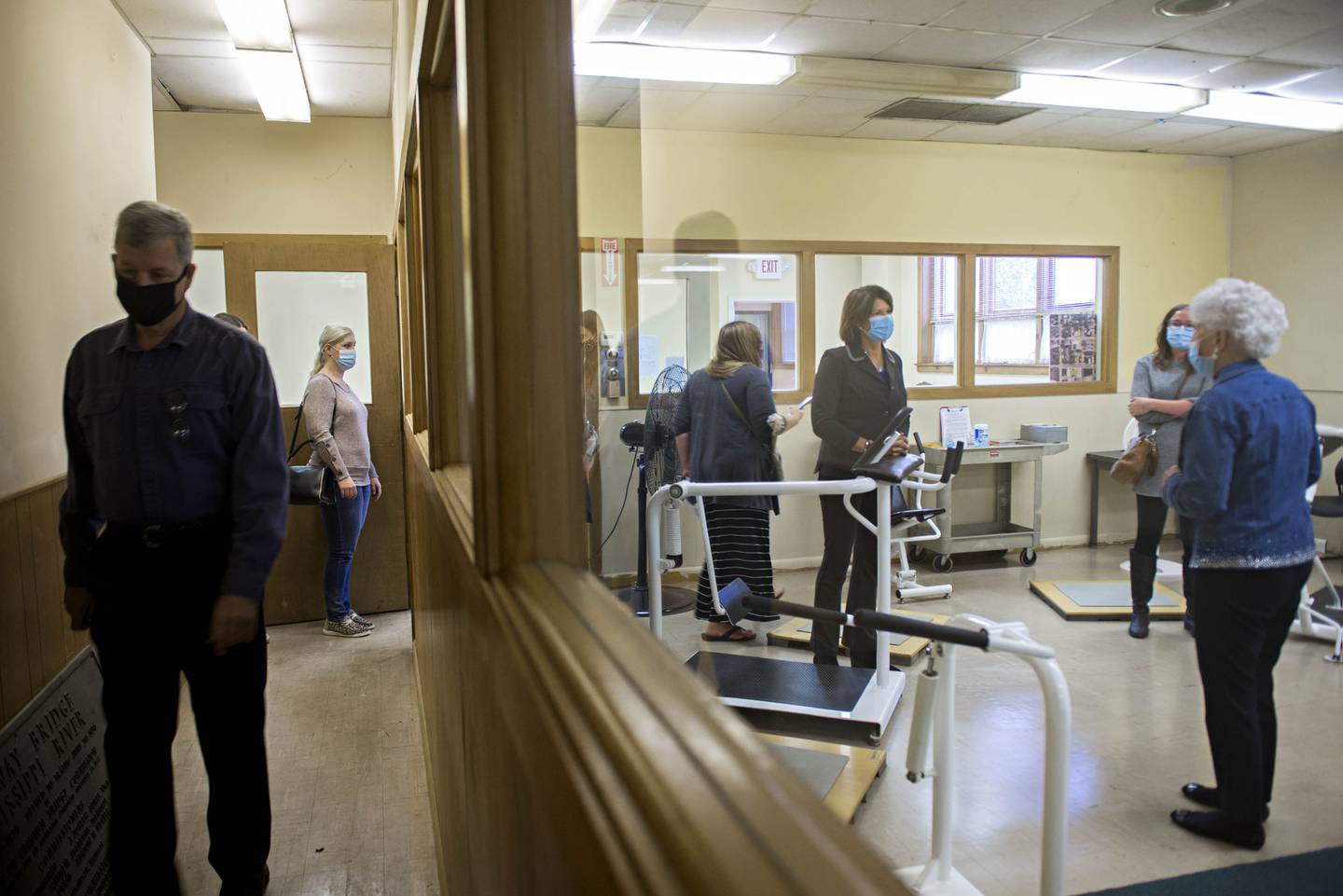 Construction is underway. Phase 1 includes a new roof, heating and air conditioning, structural enhancements including an elevator to improve ADA access, and improved plumbing, electrical and mechanical systems.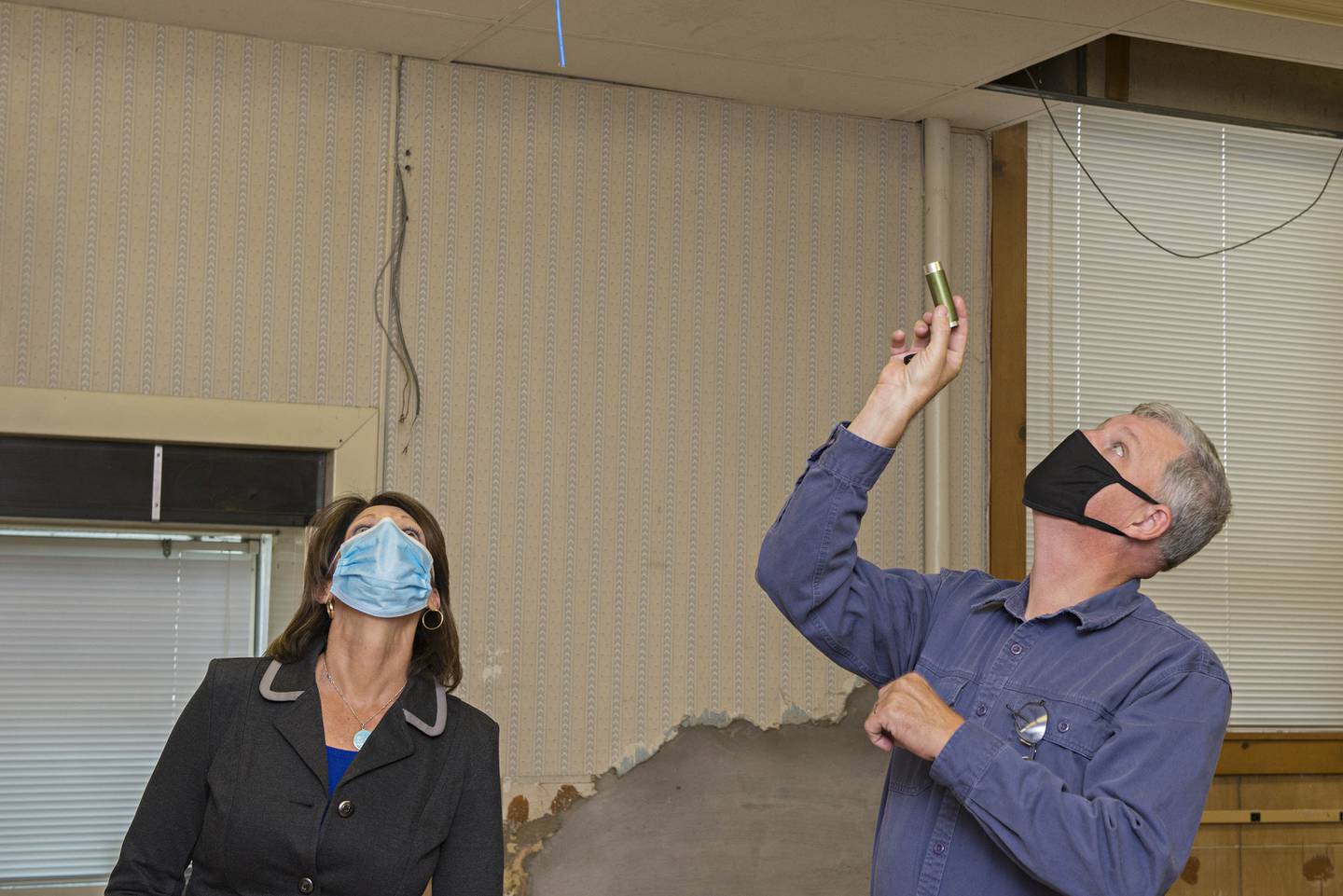 Historical Society President Barb Mask and former Fidelity employee Curt Temple led the tour, detailing the plans for various rooms while pointing out historical components such as a dumbwaiter system, vaults, safes, radiator heating, vintage wallpaper, an old gymnasium, and the boiler room.
Bustos was intrigued by the building's potential for Fulton, saying it had an interesting history. "It's a little bit of walking back in time," she said of the interior.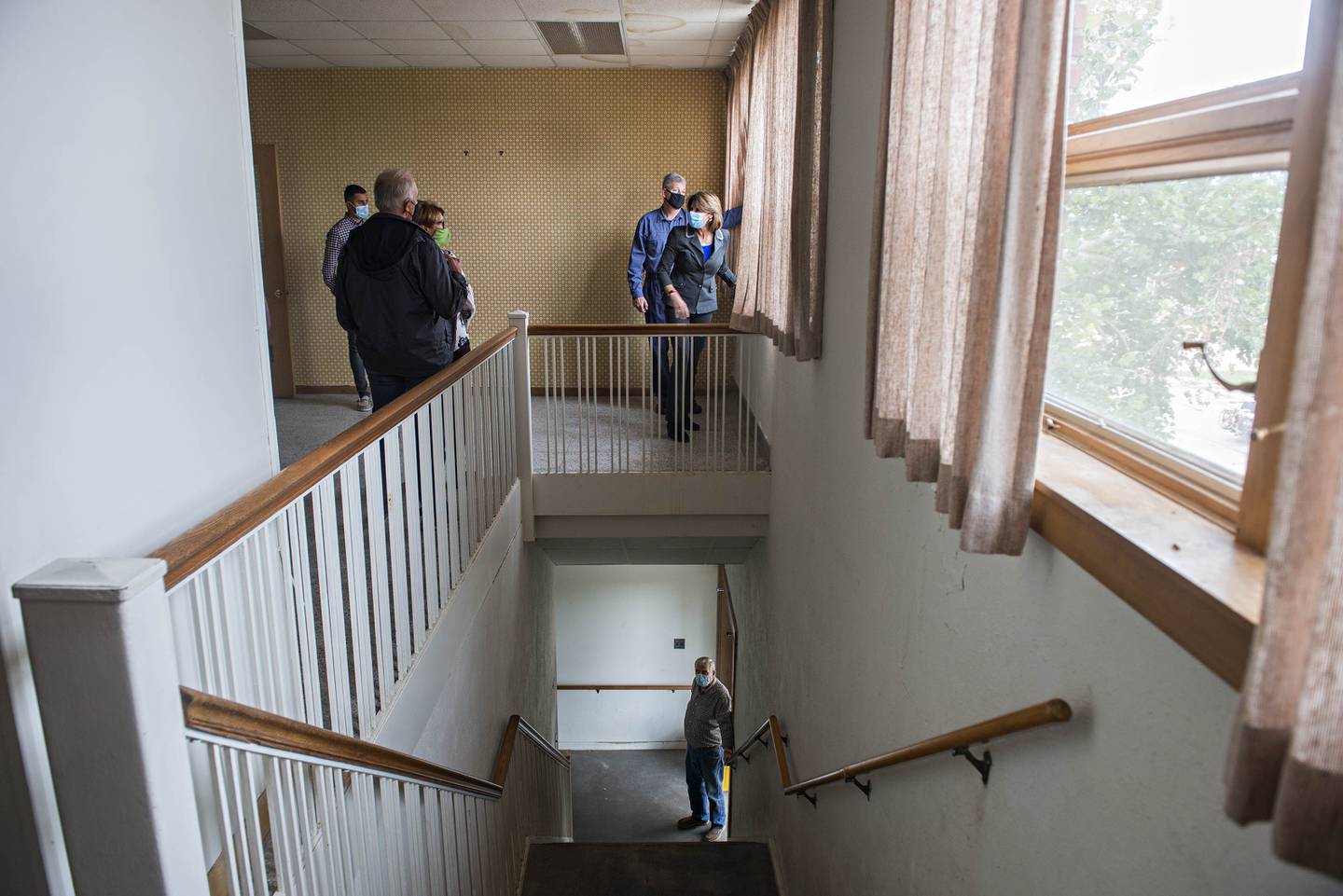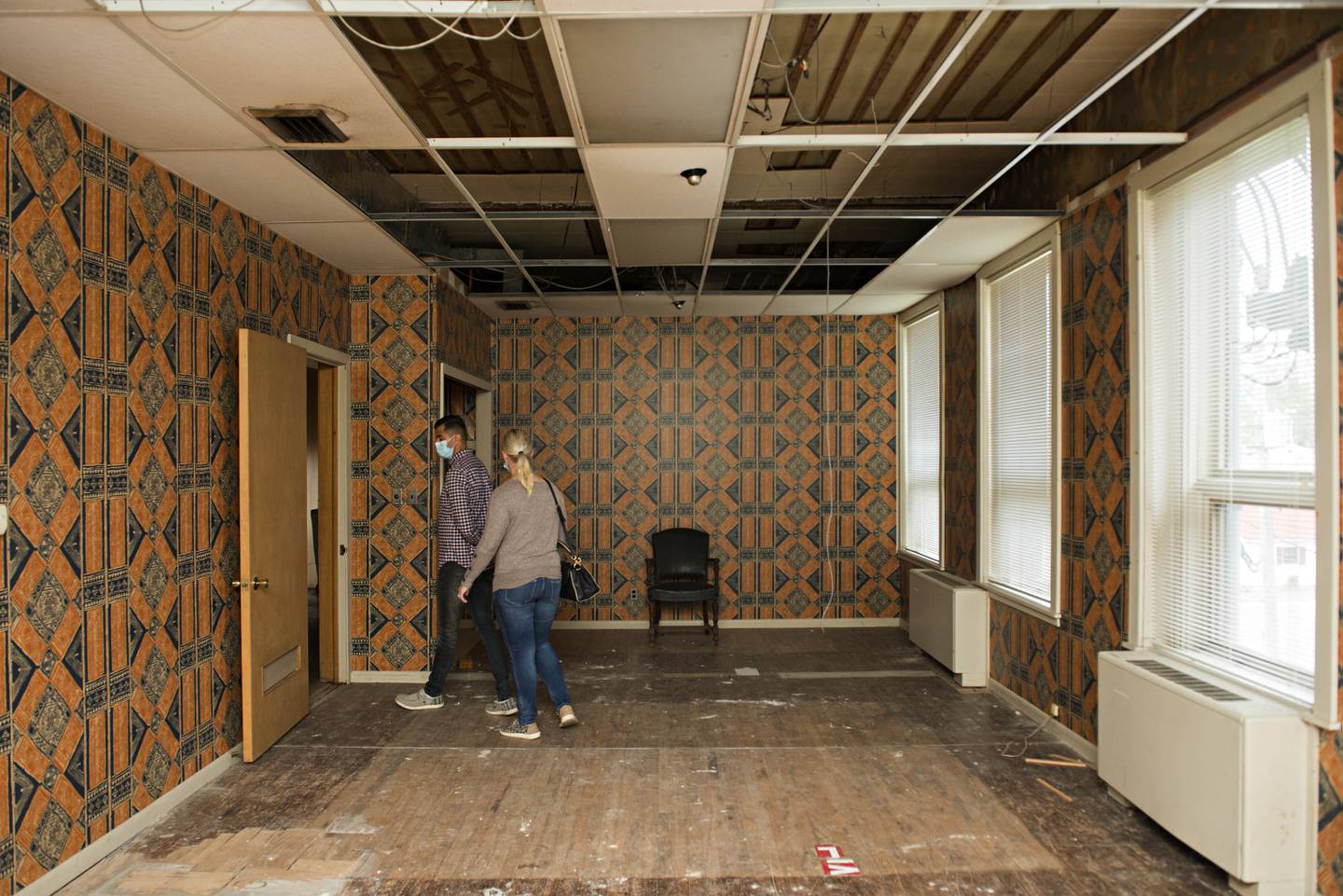 When Bustos asked how she could help, Mask said they're looking for federal matching funds for the project. The historical society is using donor funds to pay for contractors; the commerce department requires a matching revenue source.
The building will fill many needs in Fulton, from archiving to education to rental space for large gatherings, Mask said.
Built in 1912, the Fidelity-Drives Building sits along the dike of the Mississippi River, adjacent to the authentic Dutch de Immigrant Windmill and Windmill Cultural Center. It was the home office for Fidelity Life Insurance Association for 62 years, and Drives LLC, an agriculture chain manufacturer, for 40 years. An addition was built in 1925 that provided upper-level offices and meeting rooms. An exercise room in the lower level still is open to the public.
Drives donated the property to the city in 2010. It was vacant for nearly a decade when the city voted to tear it down, then in April 2019 instead agreed to sell it to the Historical Society.
Plans call for it to provide space for the annual Dutch Days Festival; a genealogy center, science, technology, engineering, arts and mathematics classes; fine arts and Dutch and Mississippi River displays; recreational activities; and a reception room with panoramic views of the river.
The renovation committee continues to seek donors to support the project.
"We'll do what we can to help," Bustos said.