Dixon High School has more than 800 students for the first time since 2016, one of several unexpected developments at Sauk Valley schools as they begin looking at enrollment trends.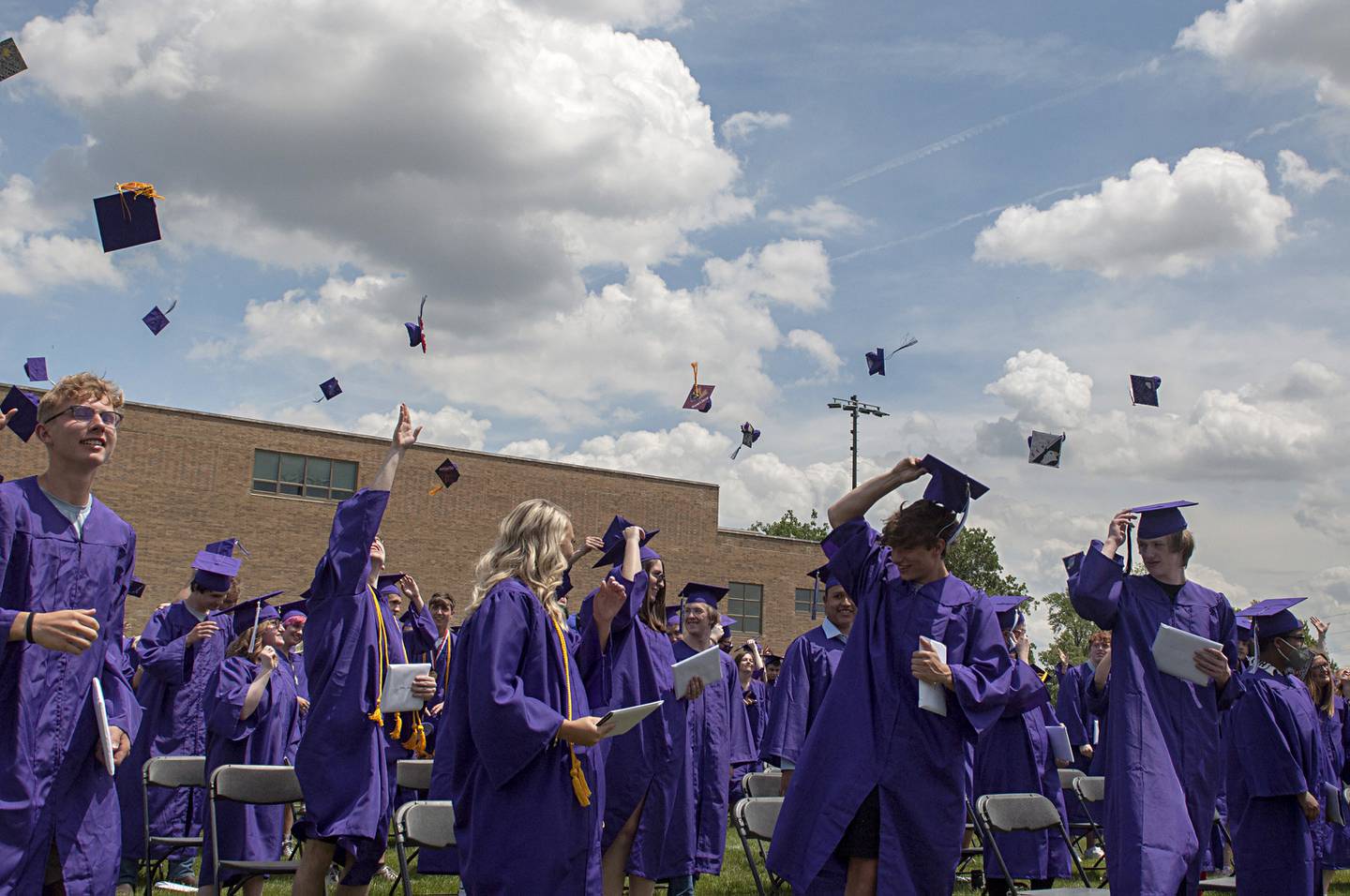 Dixon Public Schools
For the entire district, Dixon Public Schools has three more students than its previous year, putting its sixth-day enrollment from Aug. 23 at 2,591. It was a freshman class of 243 students that put the high school enrollment at 837.
A year ago, the high school had 745 students. In the previous school year of 2018-19, enrollment was 753.
"A lot of it is kids coming off remote learning and doing in-person learning," Dixon Public Schools Superintendent Margo Empen said, adding that coping with an influx of students during the COVID-19 pandemic was doable. "We saw a slight increase, but we were prepared for it. We have continued implementing our layered mitigations in regard to COVID, and we have been able to limit, due to social distancing, mask-wearing, hand-washing. Yhe amount of kids having to be quarantined. We are very happy and pleased to have our kids back."
Dixon High School had 803 students in the 2015-16 school year.
For this year, Reagan Middle School (grades 6 and 7) saw enrollment at 570; Madison (grades 4-5) saw enrollment at 370; Jefferson (grades 2-3) saw enrollment at 361; and Washington (pre-K to 1 and special education) saw enrollment 453.
Sterling Public Schools
School officials presented a six-year enrollment trend chart at the Sterling Public School Board's Sept. 22 meeting. The district reportedly had an enrollment of 3,151, three more students than the previous year, but a report tied to the enrollment chart concluded the district had a 6% drop in enrollment over the past four years.
In the 2018-19 school year, Sterling Public Schools had 3,357 students enrolled.
The disgtrict's elementary school enrollment of 1,433 students for the 2021-22 school year indicated little change from its enrollment of 1,502 students in the 2018-19 school year. Sterling High School enrollment appeared to mirror the slight drop in enrollment between years, from 1,068 students in the 2018-19 school year to 994 students enrolled this year.
Challand Middle School enrollment also has declined in that time, from 787 students in the 2018-19 school year to 724 students this year.
The report also highlighted changes in classroom size at the elementary schools. The average class size for Franklin kindergarten is 19 students, whereas Lincoln fourth-grade classes and Washington fifth-grade classes both average 25 students.
Rock Falls High School
The district had 554 students as of Sept. 8. That number rose to 580 students when including children were learning outside the school or were homebound.
However, both figures reflect a decline from the previous year's enrollment listed with the Illinois Report Card, which showed the district at 639 students in 2020.
For the 2021-22 school year, senior, sophomore and freshman classes each have 140 students, whereas the junior class has 134 students.
Enrollment from the district's K-8 feeder schools is is 1,171. The current class of eighth graders numbers 145.
The high school district shared its enrollment projections for the next decade, which anticipates declines in seven of those school years. By 2023-24, high school officials expect the enrollment to drop to 557 students, to as low as 510 by 2026-27, and possibly as low as 498 students by 2029-30.
Long-term projections included possible increases in enrollment as well.