A classic indoor event moves outdoors. Stellar performances by high schoolers. And some autumn and Halloween-themed fun. There's lot to do in the Sauk Valley this weekend.
1 Holiday bingo — traditionally an indoor event — has been re-imagined so it can be held safely during the COVID-19 pandemic. The Rock Fall Chamber's Holiday Tailgate Bingo Party will be Saturday at the Rock Falls High School parking lot. Gates open at 5 p.m. and activities start at 6. Proceeds support local businesses. The goal is to keep participating groups centered around their vehicle, tailgate style. That should take care of social distancing. Admission is $10; attendees must be 18 and older. Go to rockfallschamber.com/tailgatebingo to register and reserve a tailgate spot.
2 Looking for a musical performance featuring the talents of high school students? Here are two events that are sure to delight: Dixon High School's autumn concert, featuring the Honors Choir, Concert Choir, Madrigals singers and a capella group, begins at 7 p.m. Thursday in the school's Wiltz Auditorium. The song list includes "See You Again" by Charlie Puth and Wiz Khalifa, "Can't Help Falling in Love" by Hugo Peretti, "Bottom of the River" by Delta Rae, and a selection of 16th century madrigal chorales. (Those who can't attend in person can view it later on the DHS Youtube page.) On Saturday, the Rock Falls High School marching band will take part in one of the premier competitions, Music on the Mississippi. The event starts at 6 p.m. at Clinton High School, 817 Eighth Ave. in Clinton, Iowa. Rock Falls hits the field at 7:15 and will be competing against like-sized schools Center Point-Urbana, Central DeWitt and Mount Vernon. Admission is $10 for adults, $5 for students and senior citizens, with a $30 cap per family.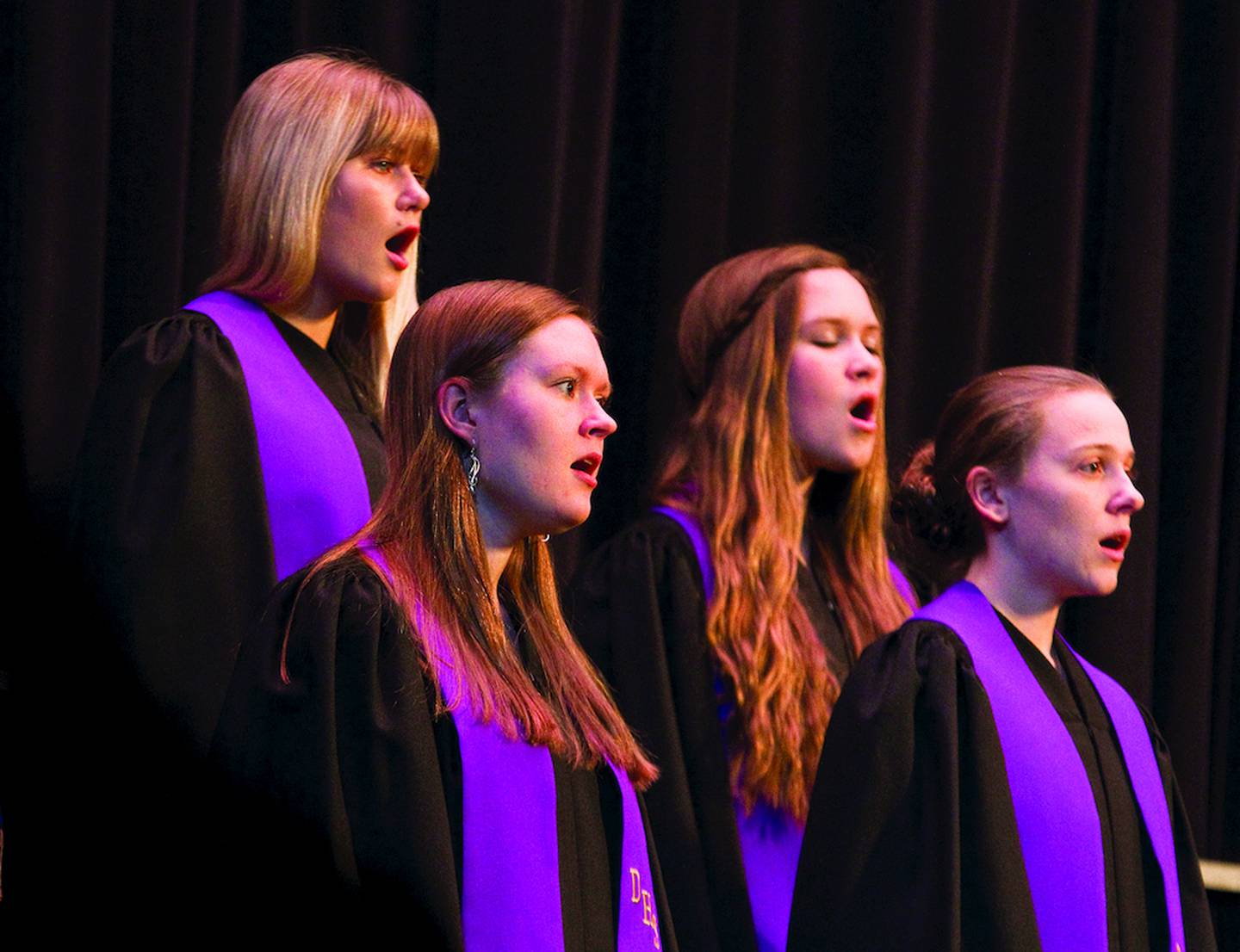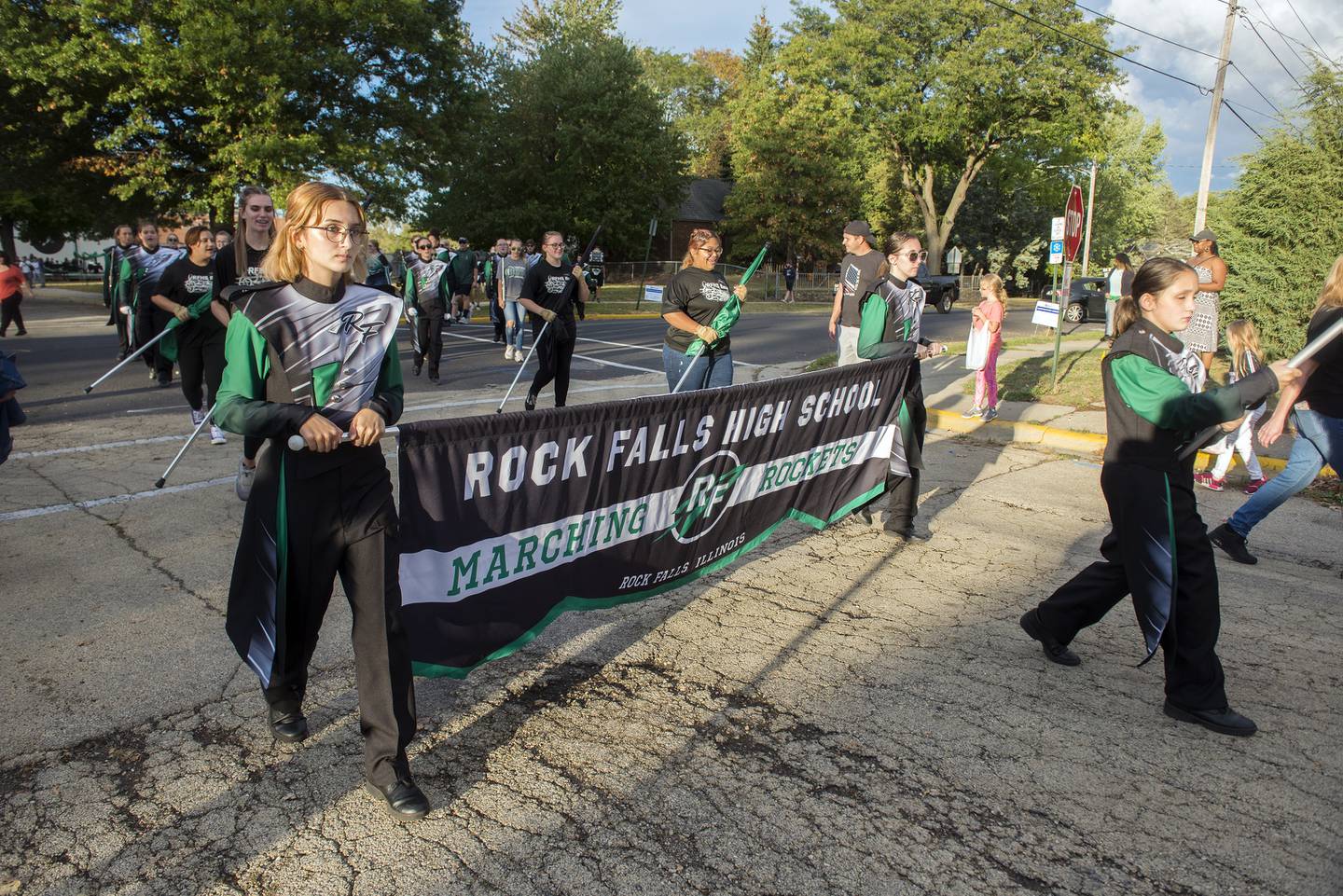 3 The Spooktacular Horse Expo Fun Show begins at 10 a.m. Saturday and Sunday at the Ogle County Fairgrounds, 1440 N. Limekiln Road in Oregon. Saturday will be devoted to clinics and demonstrations, including cowboy mounted shooting, basic showmanship, dressage, and jumping. There also will be a meet 'n' greet with the horses and handlers after 4 p.m. Sunday features the fun show, a competition in 18 horse and rider categories. There also will be a tack sale, craft fair and flea market both days until 4 p.m.
4 Prophetstown Proud's Harvest Day runs from 9 a.m. to 3 p.m. Saturday in Eclipse Square. Activities include a craft and vendor fair, kids hand painting by the Prophetstown High School Art Club, a performance by the Prophetstown Dance Company at 10, pumpkin painting and kids games, jewelry and keychain making and the fall photo booth. Local businesses will be offering special offers, sales, and activities.
5 Timber Lake Terror: The Haunted Experience at Timber Lake Playhouse, 8215 Black Oak Road in Mount Carroll, runs from 6:30 to 10 p.m. Friday and Saturday nights in October, starting this week. The Experience includes the Trail of Terror, a fun house, a haunted house, and an escape room. TLP will close out Haunted October on the 30th with its annual offering of "The Rocky Horror Picture Show."
Do you have information on an upcoming event or attraction? Be sure to let us know. Submit information for Sauk Valley Media's weekly calendar to news@saukvalley.com. Include a contact person and phone number.