STERLING – Sterling Public Schools held public hearings on budgets for Community Unit District 5 and for Whiteside Regional Vocational System for fiscal 2022.
Both budgets were later adopted during the regular meeting of the board of education Wednesday night at the Sterling High School library. SPS's spending plan expects $52.4 million in expenditures, with revenues of about $54 million.
Superintendent Tad Everett said the SPS budget was balanced for the eighth consecutive year.
"Very proud of the fact; it's been a lot of work from a lot of people," Everett said after the meeting. "That's just something important to our stakeholders, especially our community members. That has a lot to do with tax rates."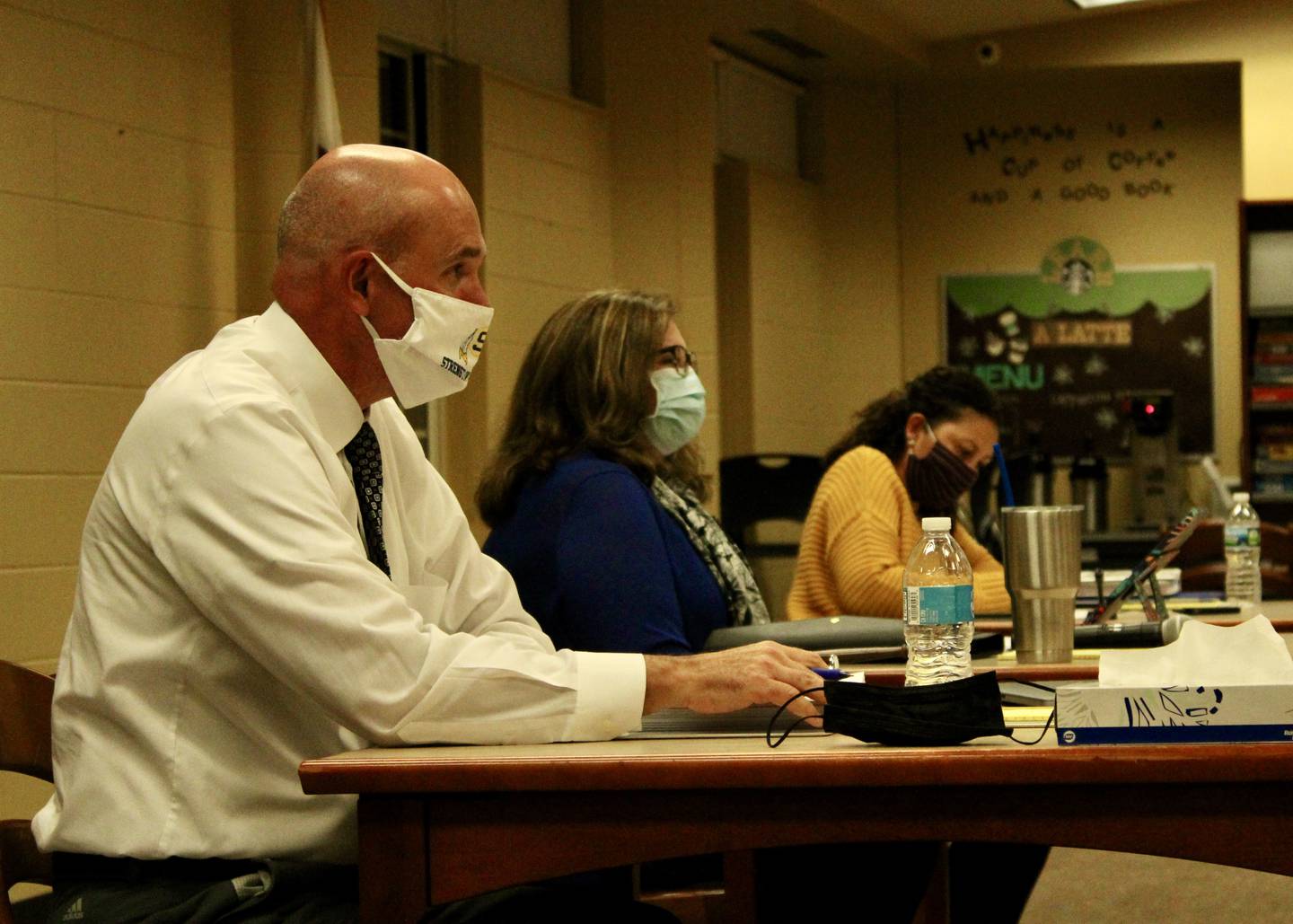 He said fiscal responsibility was a core value of the district. Everett spoke to the years during 2011-13 when the district had to address a $1.8 million running deficit and the cuts to staff required at that time.
"Unfortunately for us, 65% of our budget is staffing and benefits," Everett said, looking back. "That meant, unfortunately, the reduction of jobs."
He said the fiscal strength of more recent years has enabled the district to begin restoring and rebuilding staffing. SPS's classification as a Tier 1 school also makes it eligible for evidence-based state funding, which he said has helped.
The addition of funding from Elementary and Secondary School Emergency Relief, the federal emergency relief allocations sent to schools during the pandemic, had an immediate effect, he said.
"We've been extremely purposeful of our spending in that [ESSER]," Everett said. "Working diligently on how we spend the rest of the funds."
Director of Finance Timothy Schwingle made presentations to the board for both the hearing before the board's vote on the budget. Schwingle said that no one inspected the preliminary budget available for public review at the district office for the 30-day period that started Aug. 11.
Both the SPS and the WRVS budgets had minor changes from their preliminary documents.
For SPC, an $80,930 in salaries and expenses was added, which previously was seen as a likely addition when the preliminary budget was presented in August. About $3,500 spent on radios for safety purposes was added to the tort portion of the budget, and $250 was spent to use interest income earnings from the fire prevention and safety fund.
The WRVS budget of $1.964 million showed a slight deficit.
Among the changes made to the final budget: In revenue, the education fund saw $34,337 in tuition, a $4 adjustment in the Perkins grant, and a $2,571 change in the CTEI grant. The expenses side showed $7,000 spent on administrative services and $4,991 on instructional services. The operations and maintenance fund showed a final budget deficit of $34,015.