ROCK FALLS – Selmi's Greenhouse and Farm Market has created a tribute of grand scale for the 20th anniversary of the 9/11 terrorism attacks.
Across 4 acres of the fourth-generation family farm, the annual corn maze was grown into the shape of the Statue of Liberty and the twin towers of the World Trade Center with "9/11″ and "Remember" running down the buildings.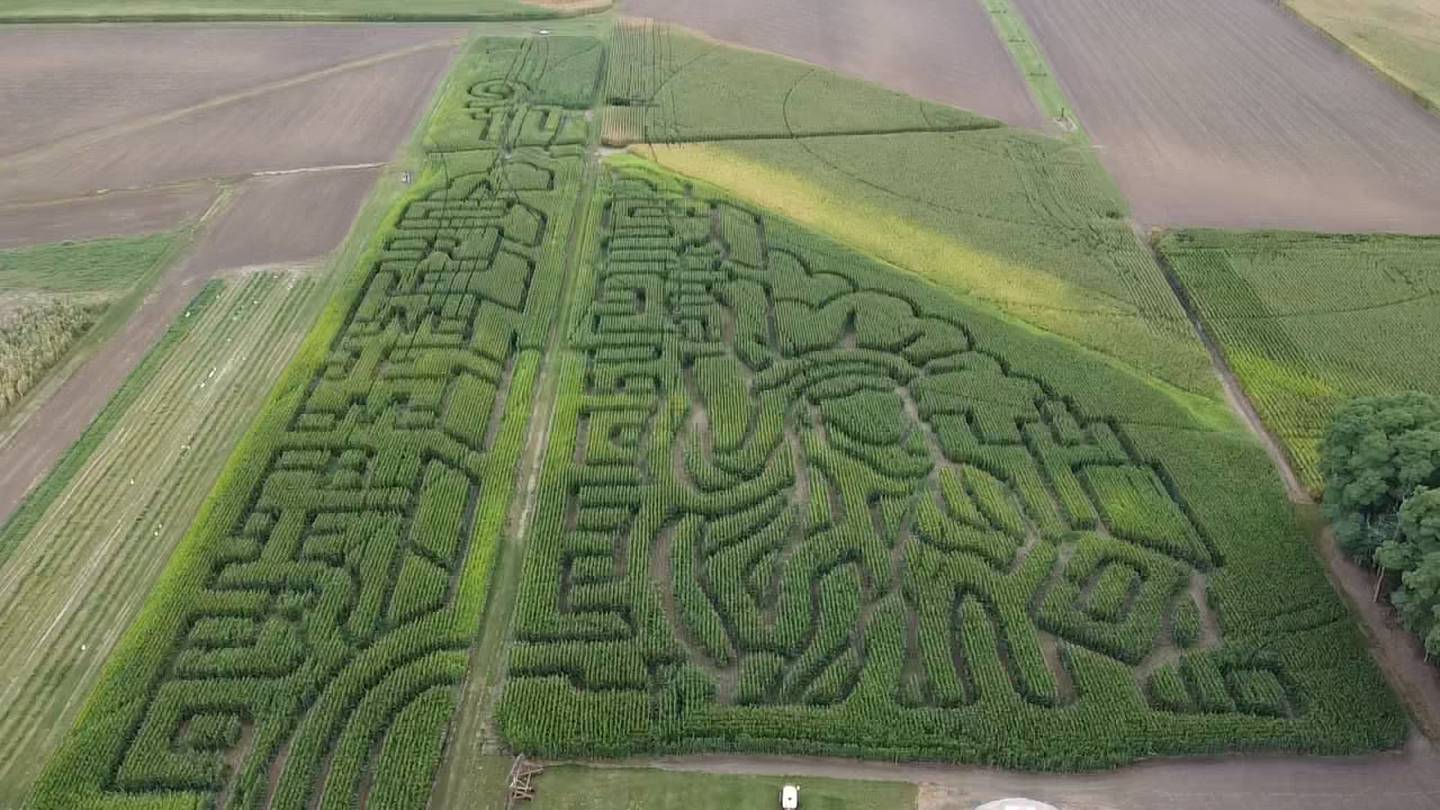 Owner Matt Selmi said the maze tradition started decades ago when his mom would mow different designs, and now they contract with a company to plant the corn in a certain design. This year's creation only took about four hours to plant.
"It looks really neat, and we've gotten good comments about it," Selmi said.
It's a tribute to honor the lives lost Sept. 11, 2001, and a way to remember the day that shook the nation.
"It's been 20 years, and there's a lot of young people who don't remember or have only learned about it in schoolbooks," he said.
At the time, Selmi was working his first job out of college at a Sherwin Williams in Bloomington.
"It's something where everyone remembers where they were. I still get choked up thinking about it," he said.
Last year, Selmi said about 2,000 people went through the corn maze, and they're hoping for double that this year. It was the farm's only activity last year because of COVID-19 restrictions.
Opening weekend is Sept. 24, and Selmi plans to donate at least $1,000 of the proceeds to local first responders.
9/11 coverage
"We Remember" is a special tribute to the 20th anniversary of the Sept. 11, 2001, attacks that will appear in Saturday's edition of Sauk Valley Weekend. It contains recollections from readers about the attacks themselves or their visits to the national memorials in New York, Washington, D.C., and Shanksville, Pennsylvania.
Other coverage plans this week include:
"5 Things To See and Do," a listing of 9/11 observances in the Sauk Valley.
"Images that resonate," from the library of photographer Alex T. Paschal comes a series of photographs from Sept. 11, 2001, that documents how people in the Sauk Valley reacted to the news and the action they took in subsequent days.
"Sterling's Searchers," a look back at how the Sterling firm VeriFacts helped find workers missing from the Discover Card offices of the World Trade Center.
Saukvalley.com. Throughout the week we'll post previews of some of the reader stories.