DIXON – Police Sgt. Mike Wolfley was recognized by city leaders and fellow city workers in a ceremony Wednesday at the fire engine bays at the Public Safety Building.
Wolfley's contribution in developing emergency response plans for violence incidents in workplaces and schools was recognized in remarks made by Danny Langloss, city manager and former chief of police.
Wolfley began developing the Alert Lockdown Information Counter and Evacuate procedures in 2006. ALICE featured detailed contingencies to implement in the event of an armed intruder entering a school or place of business.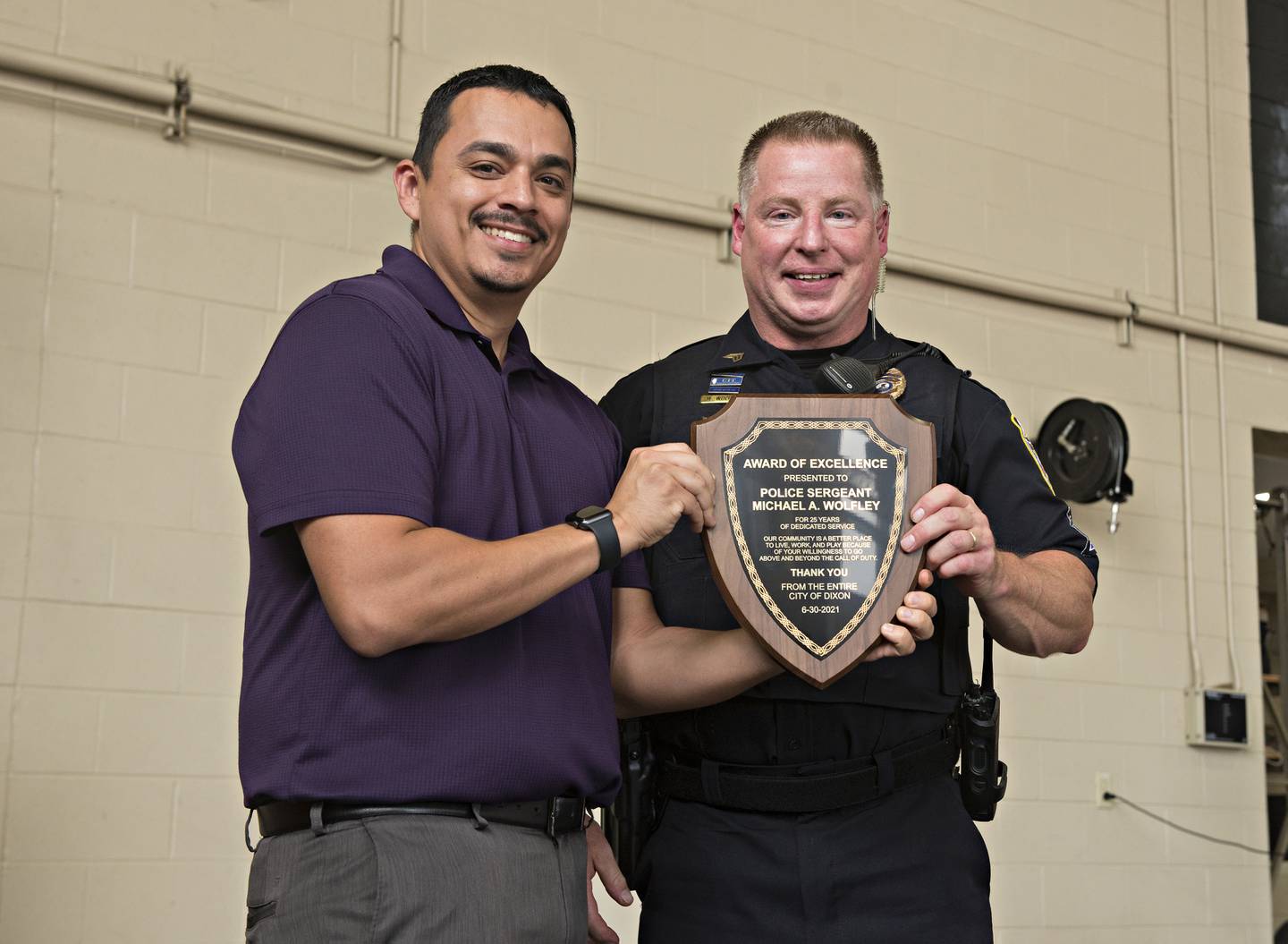 "Today, we can say beyond any shadow of a doubt that our community, our businesses, our schools, and our families are safer because of the selfless and honorable service of this man," Langloss said.
Wolfley was presented with an award of excellence and a Hero's Ring. The ring was a match for the one presented to now-retired school resource officer Mark Dallas. The response plan Wolfley championed with Dixon High School was tested in a May 16, 2018, shooting incident in which Dallas intercepted student Matthew A. Milby Jr. with a gun outside the gym during graduation rehearsal.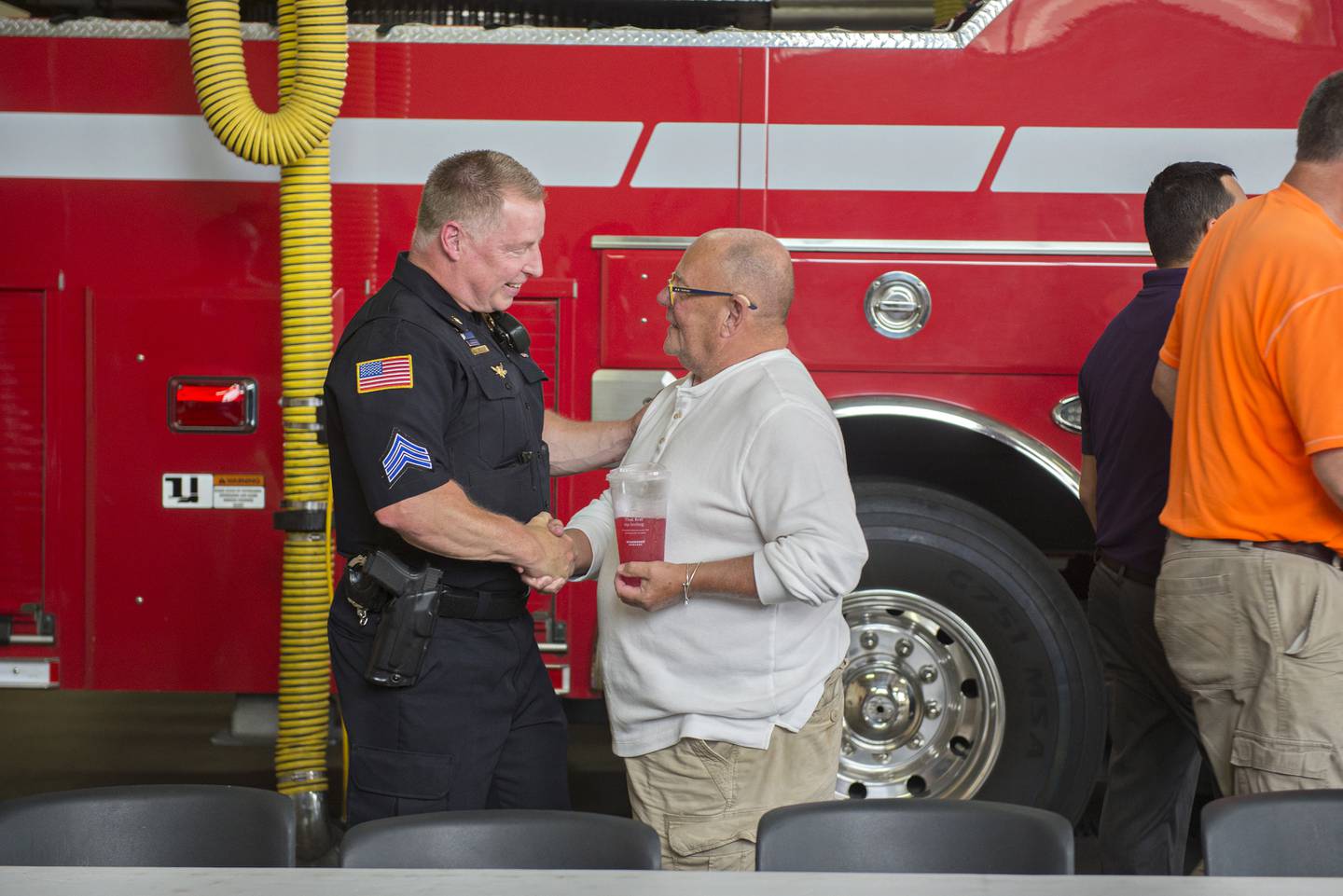 No students were wounded in the incident, which Langloss credited to Wolfley's "visionary leadership and training."
Wolfley accepted the honors from Langloss, Dixon Mayor Liandro Arellano Jr. and Dixon City Council member Mike Venier.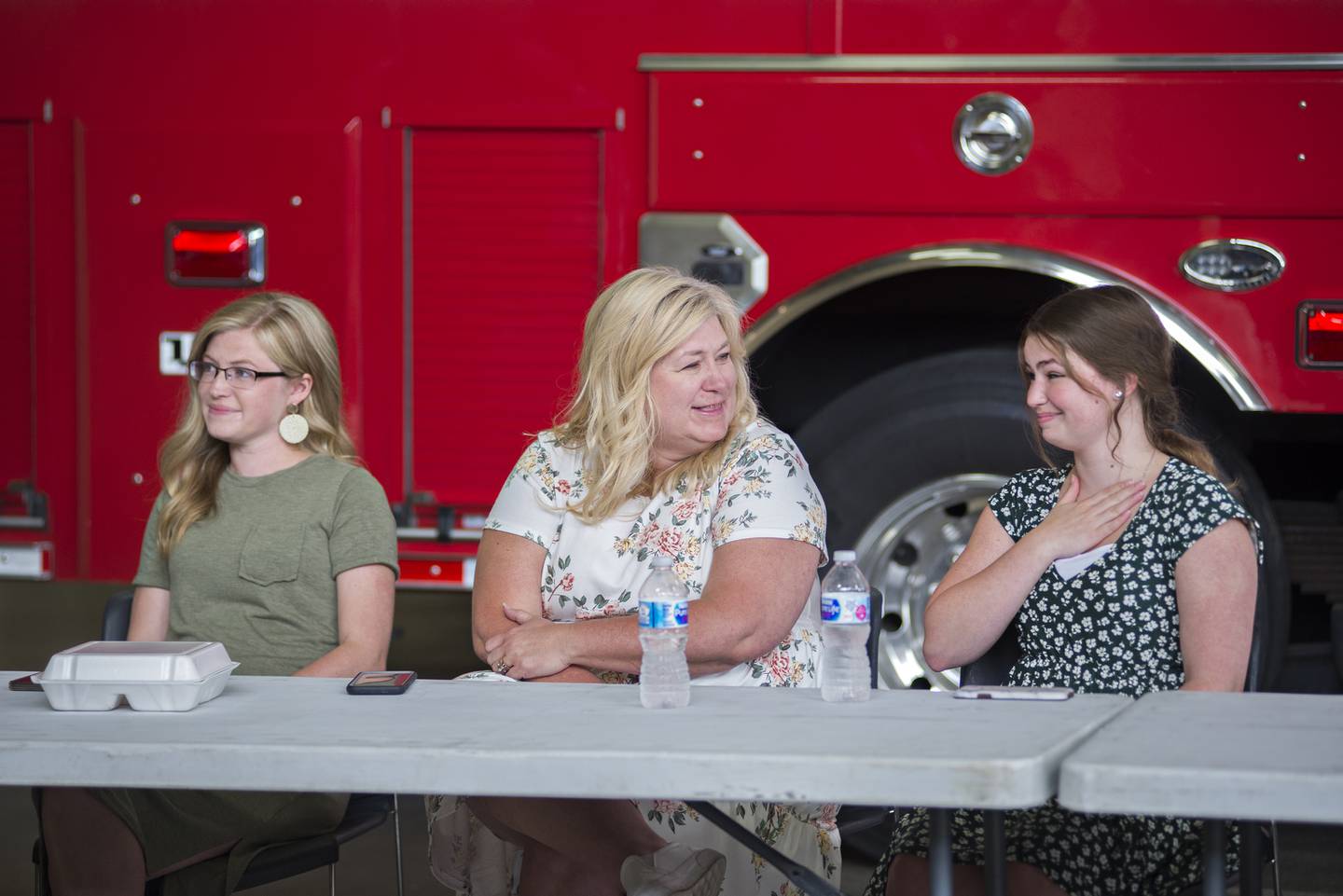 "It's been a lot of fun," Wolfley said.
He then paused, stifling being choked up. "I'm good," he said, eliciting good-natured laughter from the assembled city workers.
After 25 years and 9 months, he is leaving the force. In the fall, Wolfley will teach criminal justice at the Whiteside Area Career Center in Sterling.