PEORIA – Less than a month ago, the Sterling softball team could have been written off.
The Golden Warriors had just gotten crushed by Western Big Six foes Rock Island and Geneseo, and looked to be playing out the string in a rare mediocre season.
Then, suddenly, they seemed to flip a switch and revert to their normal, winning ways.
A magical postseason ended with a 5-3 victory against Norridge Ridgewood in the third-place game of the Illinois High School Association Class 3A Softball Tournament on Thursday at the Louisville Slugger Sports Complex in Peoria.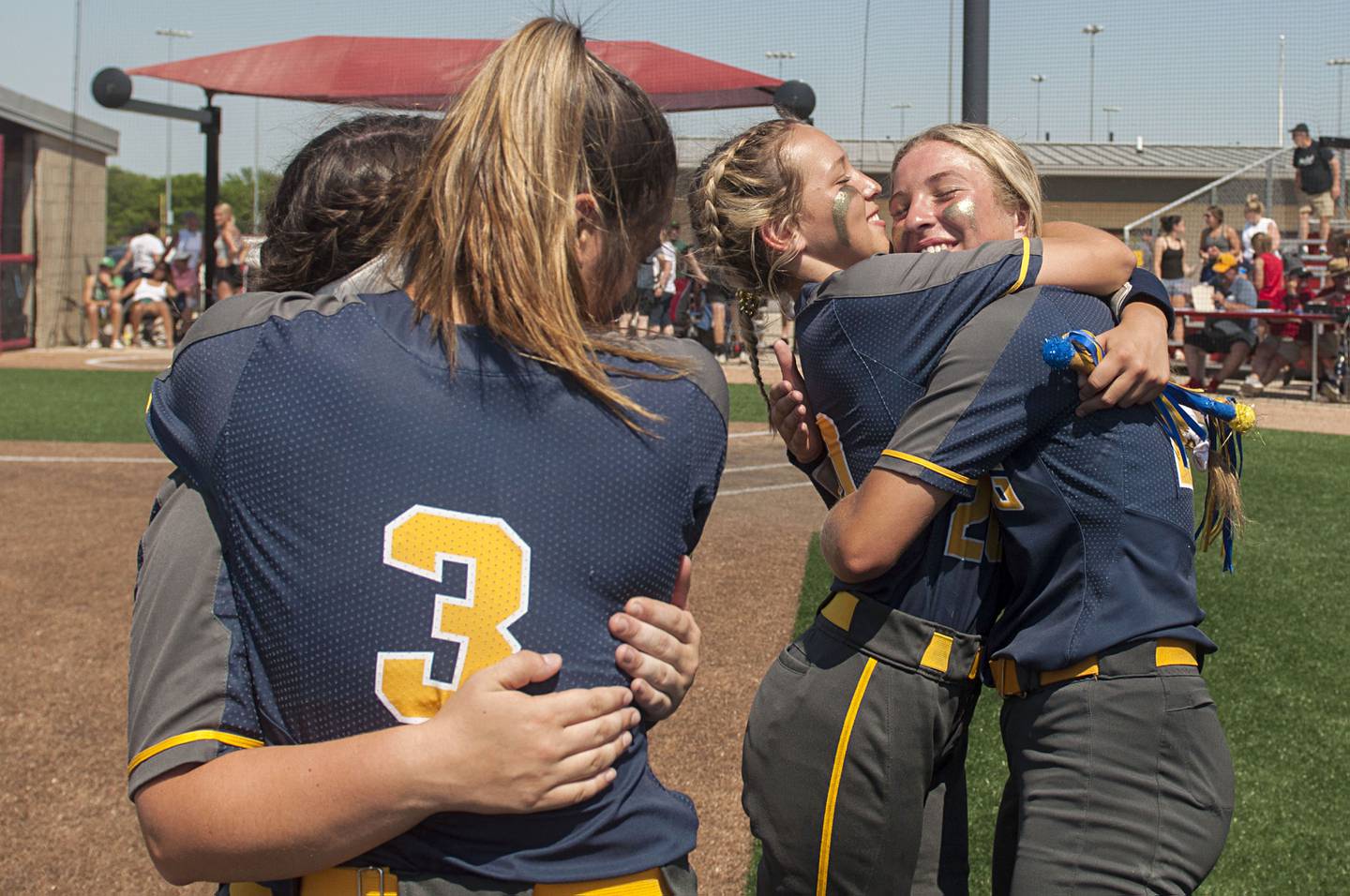 It matched the previous best finish at state by the 2014 Golden Warriors.
Sterling (18-8) caught fire in the postseason. It allowed just two runs in regional wins against Freeport and LaSalle-Peru, blanked Sycamore and Kaneland in the sectional, then shut out Antioch 2-0 at the Kaneland Supersectional to advance to state for the third time in school history.
[ Check out more photos from Sterling softball's third-place finish in Class 3A ]
Dreams of a state title ended with an 8-1 loss to eventual champion Highland in the semifinals on Thursday morning, but the Golden Warriors gathered themselves and were in control of the third-place game most of the way.
"It's so cool," senior shortstop Amayia Hernandez said. "I didn't once think that we could make it to state. I'm just happy to be on this team. We had our ups and downs, and I'm glad that we could end it with a win."
It is the second time coach Becki Edmondson has guided Sterling to state, and she was thrilled with the way her club rallied.
"They came together, they had fun," Edmondson said, "and they believed in each other and backed each other up. That's about all there is to say."
Sterling utilized some small-ball strategy to score a pair of runs in the bottom of the second. Elizabeth Palumbo led off with a pop-fly single that was lost in the sun and wind by Ridgewood second baseman Ally Marvin. The next batter, Hannah Jacoby, laid down a bunt that she beat out for a single, and pinch runner Nevaeh Frey went to third base on the play.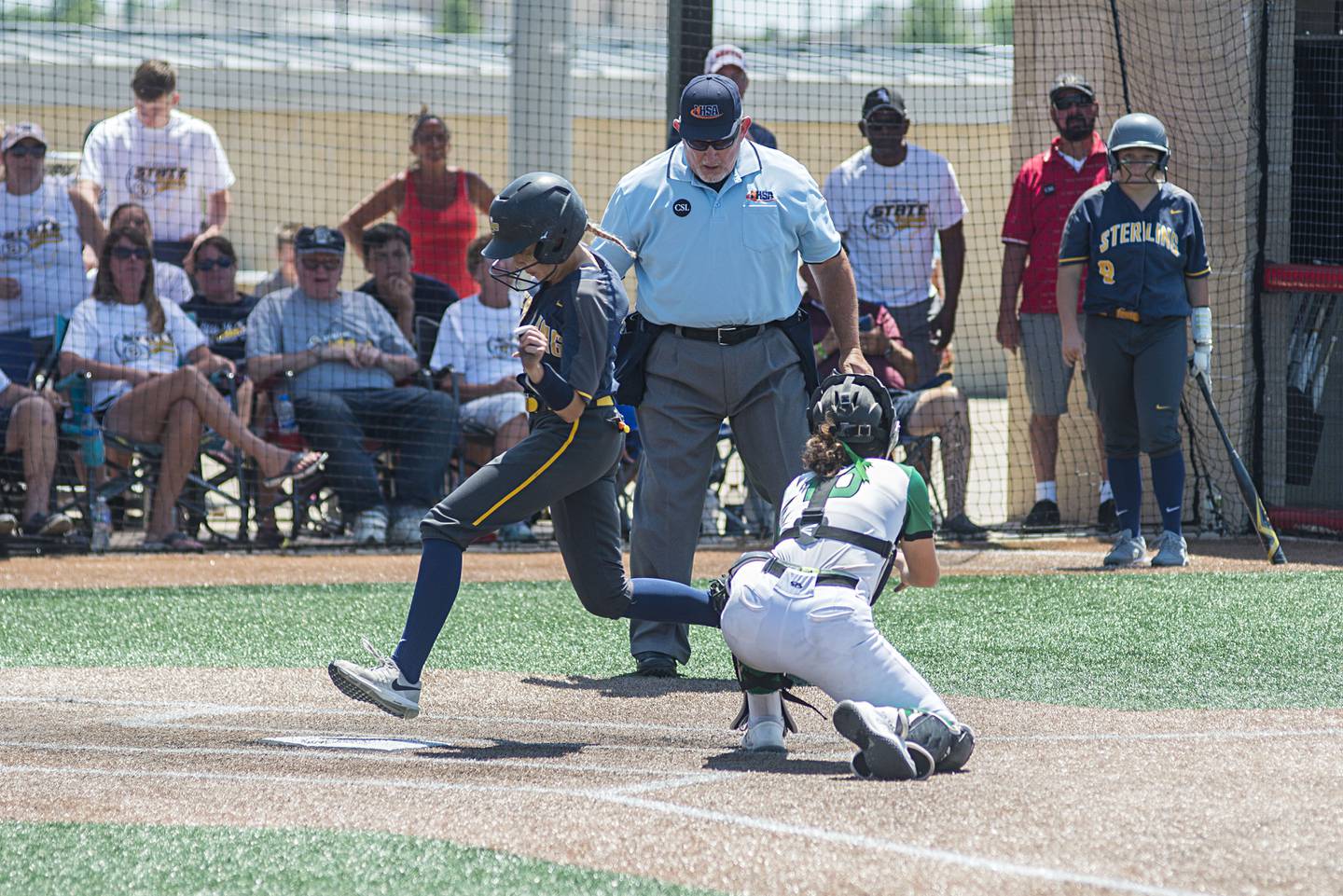 The third batter, Jordyn Bryant, also bunted. It went to Rebels starting pitcher Chiara O'Leary, whose toss home to catcher Martyna Jarzyna was not in time to get the speedy Frey. Matea Lira later drove in Jacoby with a base hit to up the lead to 2-0.
Ridgewood (24-6) scored a run in the top of the third, but the Warriors responded with a three-spot in the fourth inning. Jacoby led off with a single, then advanced on a sacrifice bunt by Bryant.
The next batter, Ellie Leigh, roped a ground-rule double that hopped over the fence in center to score Jacoby.
After Lira struck out, the No. 9 hitter in the lineup, Katie Dittmar, got a hold of a 2-2 pitch from O'Leary and deposited it over the fence in left-center to up the lead to 5-1. It was the second homer this season for Dittmar, with the first being a solo shot against Kaneland in the sectional final.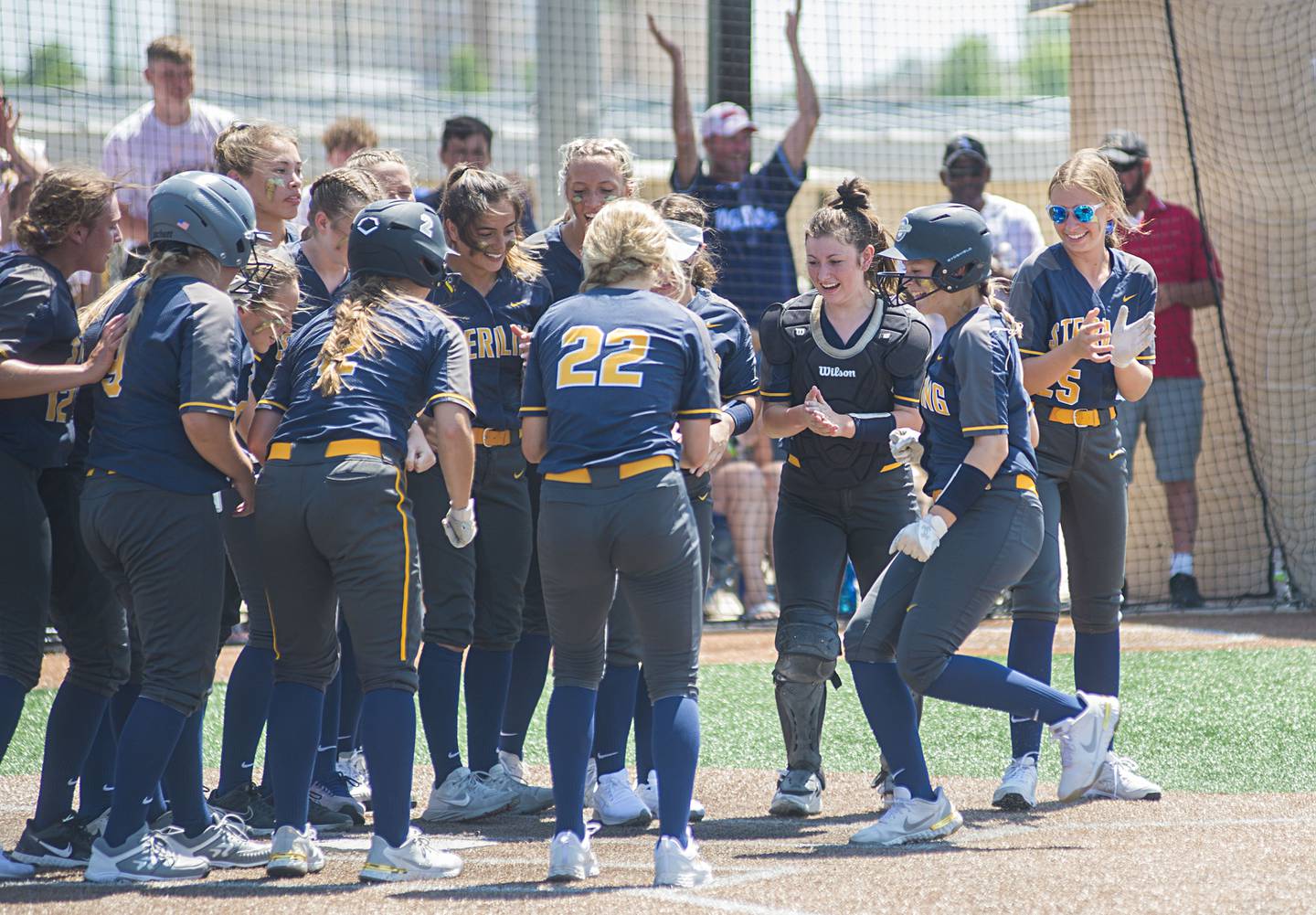 "It was a beautiful pitch to hit," Dittmar said. "I just wanted to hit the ball. I swung really hard the pitch right before that, and I just really wanted to make contact. I guess I made really good contact, and it went over."
Ridgewood, however, came back to make things interesting. In the top of the sixth, Gianna Amundsen drove in a run with a sacrifice fly to plate Marvin, who led off the inning with a walk. With two outs, Martyna Jarzyna smacked a double to the fence in center that scored Victoria Duszynski, who had reached on a fielder's choice.
With the score 5-3 entering the top of the seventh, Edmondson called on freshman Sienna Stingley in relief of Palumbo to close it out. Stingley had thrown 2 1/3 shutout innings of relief against Highland earlier in the day.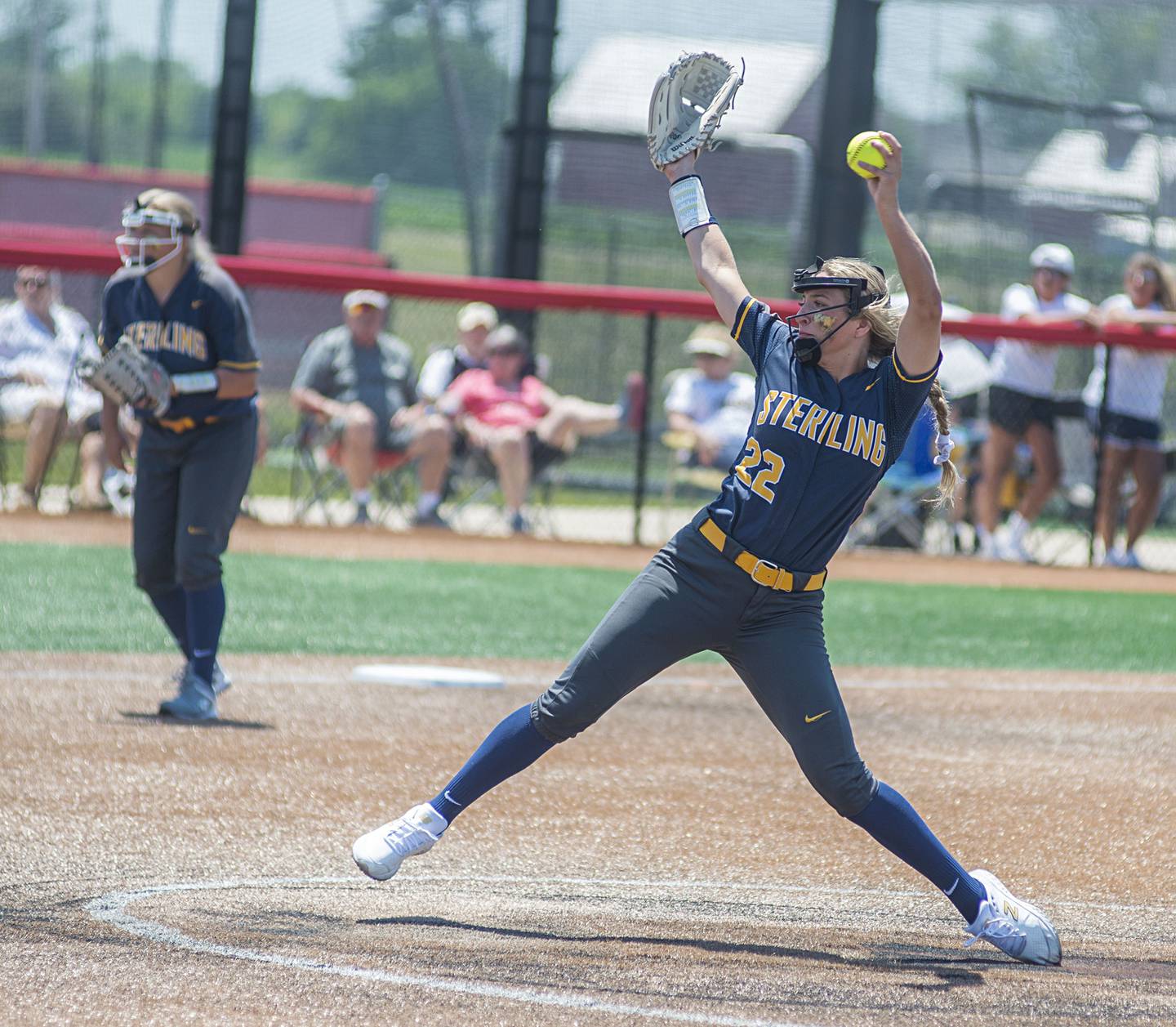 "I felt [Palumbo] was getting a little tired," Edmondson said. "She was getting behind a little in the count, and they weren't getting rinky-dink hits. They were starting to get some big hits. We wanted to give them a different look for that last inning, change up their timing a little bit, and it worked out."
Stingley, who was 1-2 with a 7.11 earned run average in limited duty entering Thursday, got Shannon Crotty to ground out to begin the inning before running into trouble. She walked Jasmine Plaud before giving up a single to Michaela Bruno, putting runners at first and second.
The next batter, Marvin, struck out, but the Rebels executed a double steal on the play, putting two runners in scoring position. Stingley made things easy on herself, however, by inducing a comebacker from O'Leary. She gloved it cleanly and tossed it to Palumbo at first base to end the game.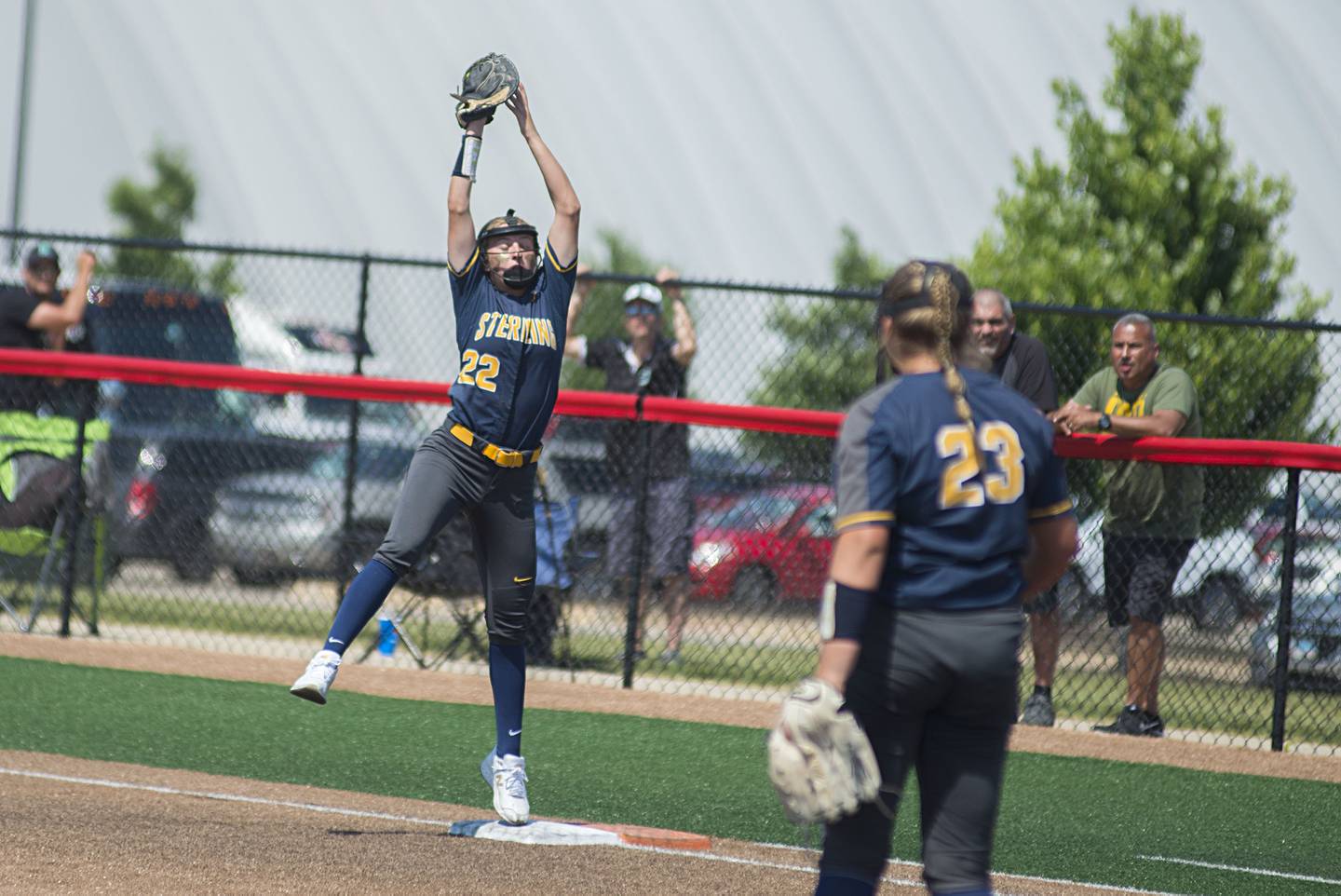 "I was pretty confident," Stingley said. "I was just ready. I've been preparing for this for a really long time. I've been in high games like this before, so it was kind of just normal. It was pretty nice."
Palumbo (15-5) got the win. She allowed three runs (one earned), four hits and one walk, with three strikeouts.