FULTON – For Robert Miller, running a business is personal.
Personalized cups. Personalized pictures frames. Personalized wallets. Personalized pens. Personalized motorcycle parts.
If you want something that's uniquely you, Miller is your man.
The possibilities are practically endless, but they all begin at his shop, Creative Design Werx.
"If I can scan it, we can do something with it, whether it be color-printed or laser-engraved," he said. "There's just so many products out there that are geared toward laser and color printing."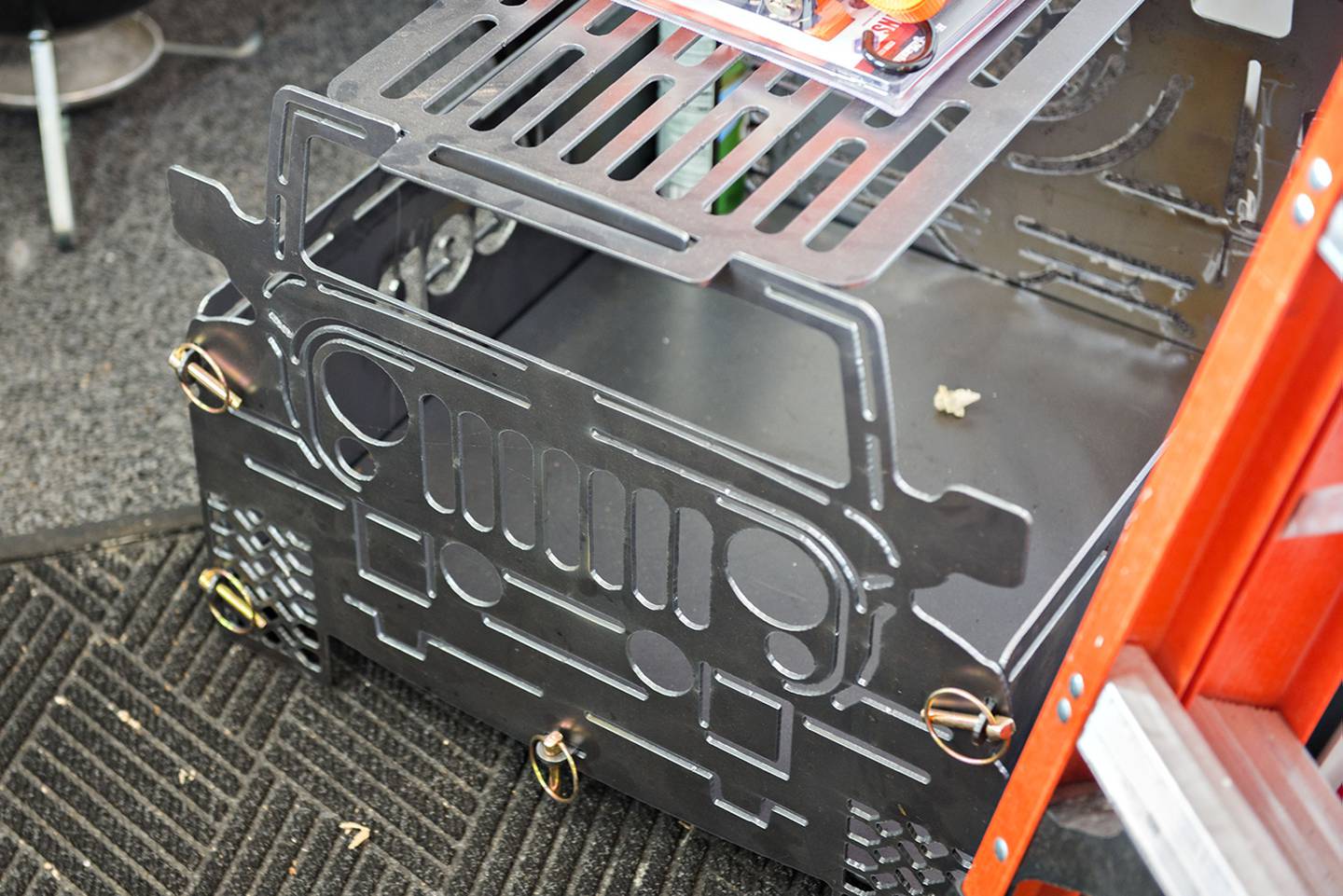 The lifelong Fulton resident, 49, lets people put their own stamp on everyday objects at his shop near the foot of the North Bridge in Fulton.
But just because much of his work is done with ordinary objects doesn't mean his days are ordinary. Being able to flex his creative muscles on any number of objects is one of the things he enjoys most about his job, and sometimes those muscles get an extra workout, like when he's personalizing paver bricks.
In fact, there's so much he can do, he doesn't always have time tell people all about it. Rather, Miller will give customers a 100-page magazine to look through with examples of what things can be engraved or printed on – and even that is only a small fraction of what's out there, Miller said, but it gives people an idea of the endless possibility of what can be worked with – and if it's not in the magazine, ask.
Miller loves firing up the laser or priming the printer to personalize practically any surface. It's the challenge of making something truly unique happen that keeps him – and his customers – coming back for more.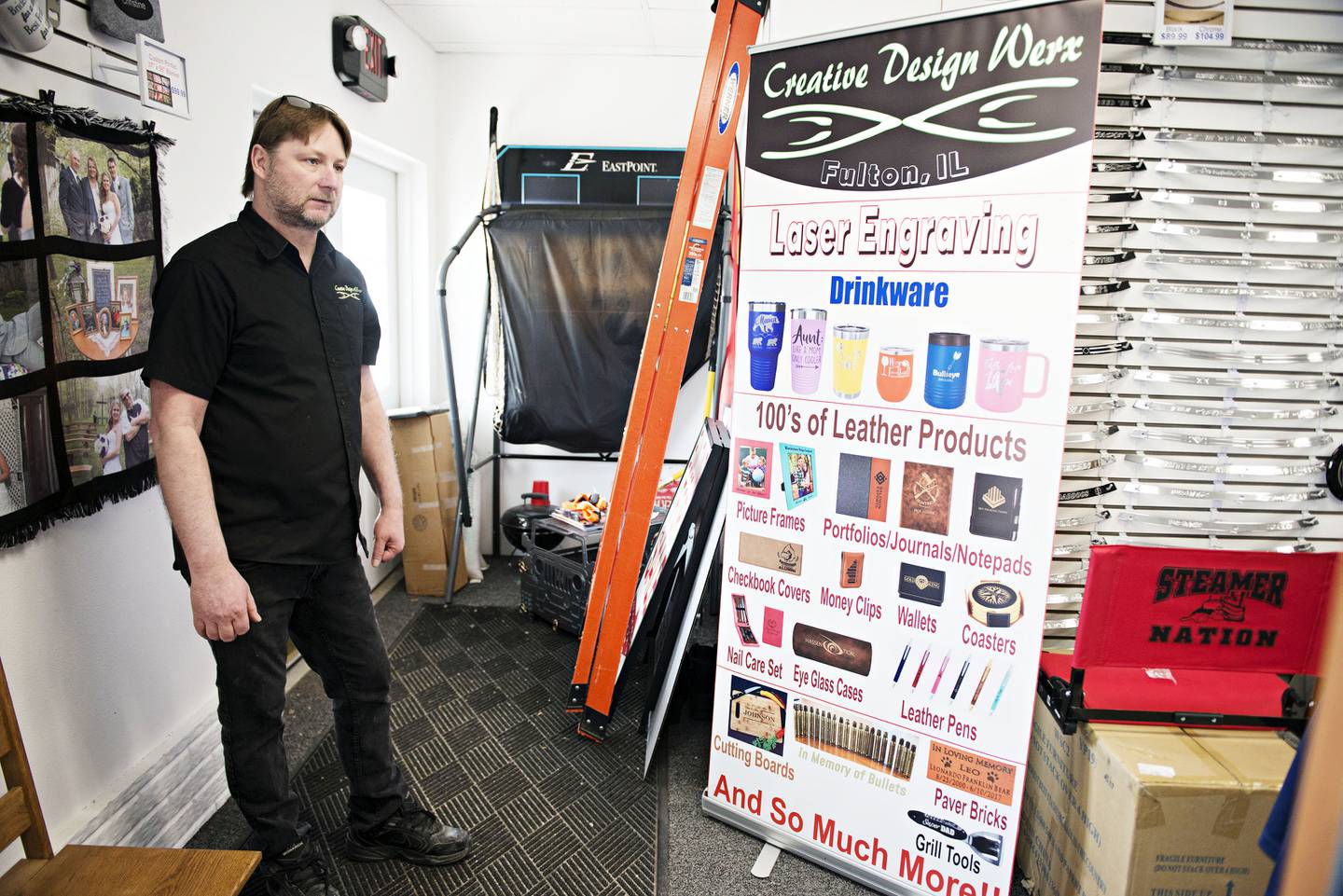 Laser engravings can be done on surfaces such as glass, wood, metal and brick. Miller also does vinyl signs, banners, decals and business cards. He can also can take priceless memories and turn them into keepsakes by taking a high-quality scan of a photo, or child's artwork, and transfer it to just about any surface, smooth or not-so-smooth, flat or arched, Miller said.
"It's endless, there's just so many products out there that I can print photos to," he said. "I tell my customers if I can scan it, I can print it."
And when the work is done, that's when the real reward comes.
"I enjoy the challenges of a customer coming in and asking for something to be made and making it happen," he said. "The response you get from the customer when they come and pick it up is something like. 'Wow! I can't imagine this would be what it would look like and turn out this well.'
"That's my enjoyment. I enjoy seeing the customers' expressions when they come and pick stuff up, and how happy they are with it."
All of the work is done in-house.
"I can control that," Miller said. "I can control the turnaround time, I control if there's a quality issue, and I can take care of that all right here so that you're not mailing stuff out and expecting to come back some other day."
Customers can also shop for products to personalize at his shop, such as cups and tumblers – buy one or in bulk. Kitchen and household accessories also are sold, which Miller can personalize.
Custom kitchen products are a customer favorite – pot holders, cutting boards – because they lend themselves to projects like engraving family recipes in the chef's own handwriting. Miller recently had a customer who wanted an old family recipe forever emblazoned as a gift to the women in the family, only to come back later to ask for more when the men were moved enough to want one of their own.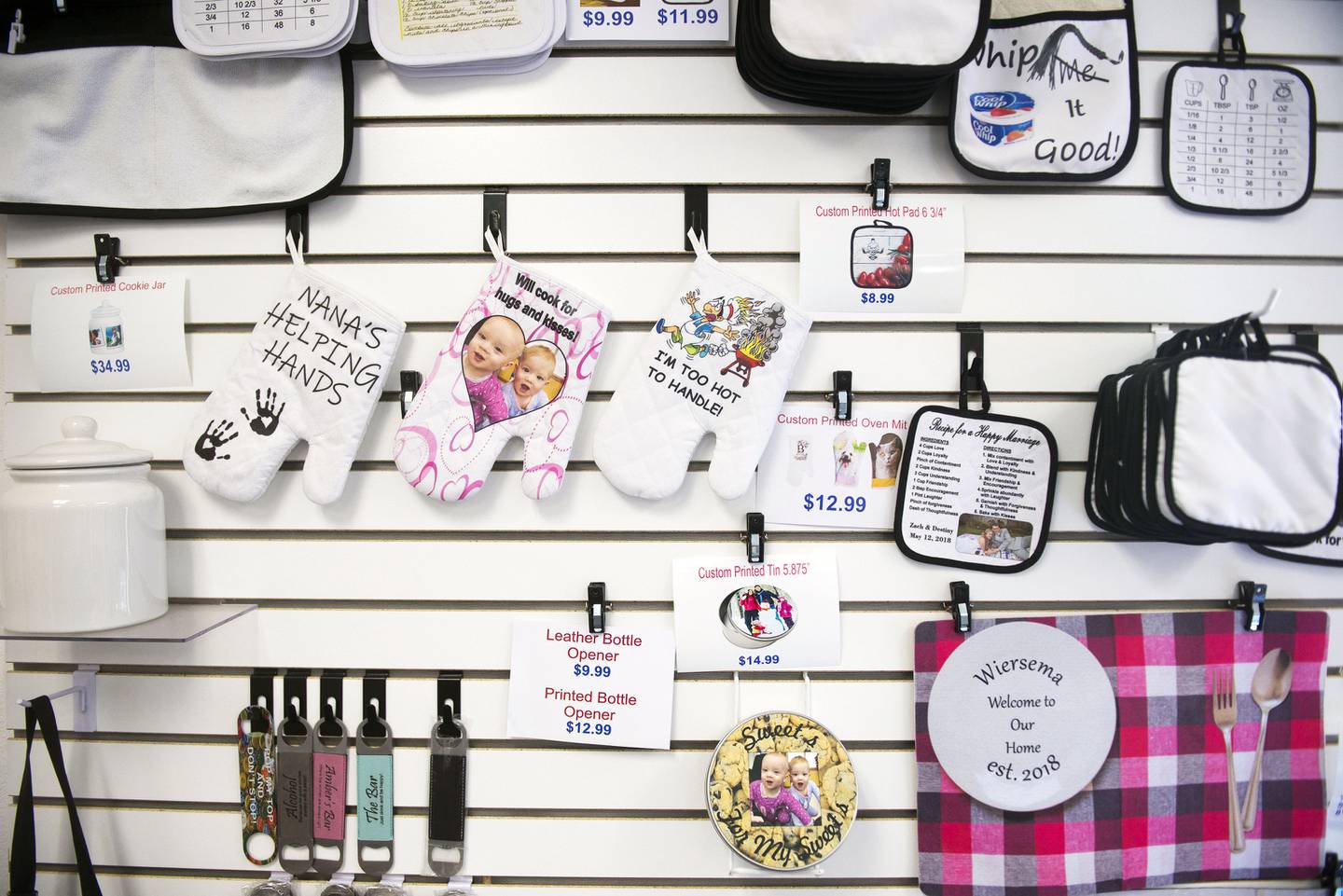 "I've always been intrigued and joyed by drawing stuff," Miller said. "A customer will come in with a hand-sketched drawing of something and they'll say, 'Can you make this?' I'll draw it up in CAD and then program it into a machine. So I was taking something physical from and piece of paper and making a physical product for somebody, and I had a lot of fun doing it. I really enjoy it."
Creative Design Werx has been around since June 2019, but Miller has been practicing his trade for much longer. He began nearly 20 years ago from home with the CAD technology of the time, before building up the tools of his trade a little each year with different versions of CNC machines and laser printers. One of his specialties early on was custom engravings for motorcycle windshield trims and timing and derby covers. They continue to be a hallmark of his business.
As his home business grew, it was time to find a new home for his business. Setting up a shop in Fulton's business district brought Creative Design Werx to the attention of more people. Miller hopes success will breed success. One way he's done that is by word of mouth – through a mask. During the COVID-19 pandemic, personalized masks were in demand and Miller was able to rise to the challenging times.
"It was more about getting people in the store that had never been in here," Miller said. "They'll come in, and that kind of opens everything up. It's like sometimes you got to spend some money on marketing, and hope you'll get a return on it."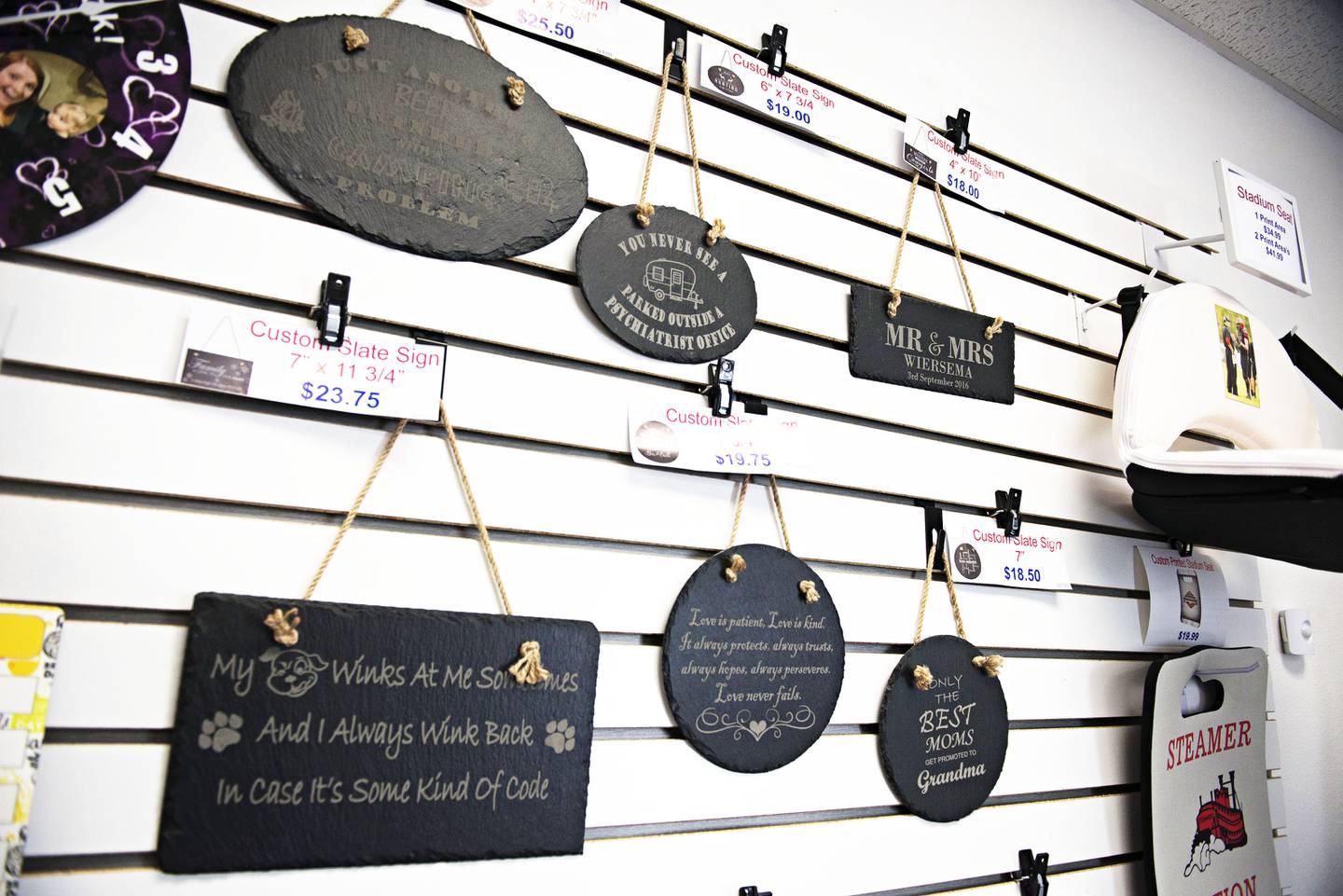 Masks weren't the only way he shifted gears to uncertain times. While demand for some products declined during the pandemic, demand for others rose.
Miller had his hands full printing high school graduation yard signs, giving seniors the pat on the back they missed when graduation ceremonies were canceled.
"It's enjoyable to know that the customer appreciates everything that you've done, and whatever lengths it took to get there," Miller said.
Creative Design Werx, 1212 Third St., is open from 9 a.m. to 5 p.m. Monday through Friday, and from 9 a.m. to noon Saturday.
Find it on Facebook, email sales@creativedesignwerx.com, go to creativedesignwerx.com or call 815-208-7341 for more information.