DIXON – The city is hoping to finish creating two tax increment financing districts by March with the goal of spurring development and infrastructure improvements across 855 acres.
The districts would go from First Street past Interstate 88.
TIF districts were created as a tool for towns to use to help restore their most run-down, blighted areas or jumpstart economically sluggish parts of town.
Over time, as development occurs and property values rise, the city collects the additional property tax revenue created from new development and increased property values, known as increment, which must then be invested back into the area for redevelopment.
Financially strapped local governments can make the improvements they need, such as new roads or new sewers, and provide incentives to attract businesses or help existing businesses expand, without tapping into general funds or raising taxes.
The City Council approved setting public hearings for the proposed districts Monday, scheduled for 5:35 p.m. Feb. 22 at the start of the regular council meeting.
The city had intended to create one big TIF district that would cover several areas eyed for future development, such as property in the 657 acres recently annexed into the city, but by law, a TIF can't jump over an interstate.
City officials are creating two districts, the Industrial Park Redevelopment Project Area and the Fargo Creek Redevelopment Project Area.
The Industrial Park TIF would cover 236 acres, of which 155 are vacant, 78 are developed and three are right-of-ways. It's located south of I-88, between South Galena Avenue and U.S. Route 52. The goal would be to invest $32.5 million into that district in the next 23 years for improvements that would attract new development.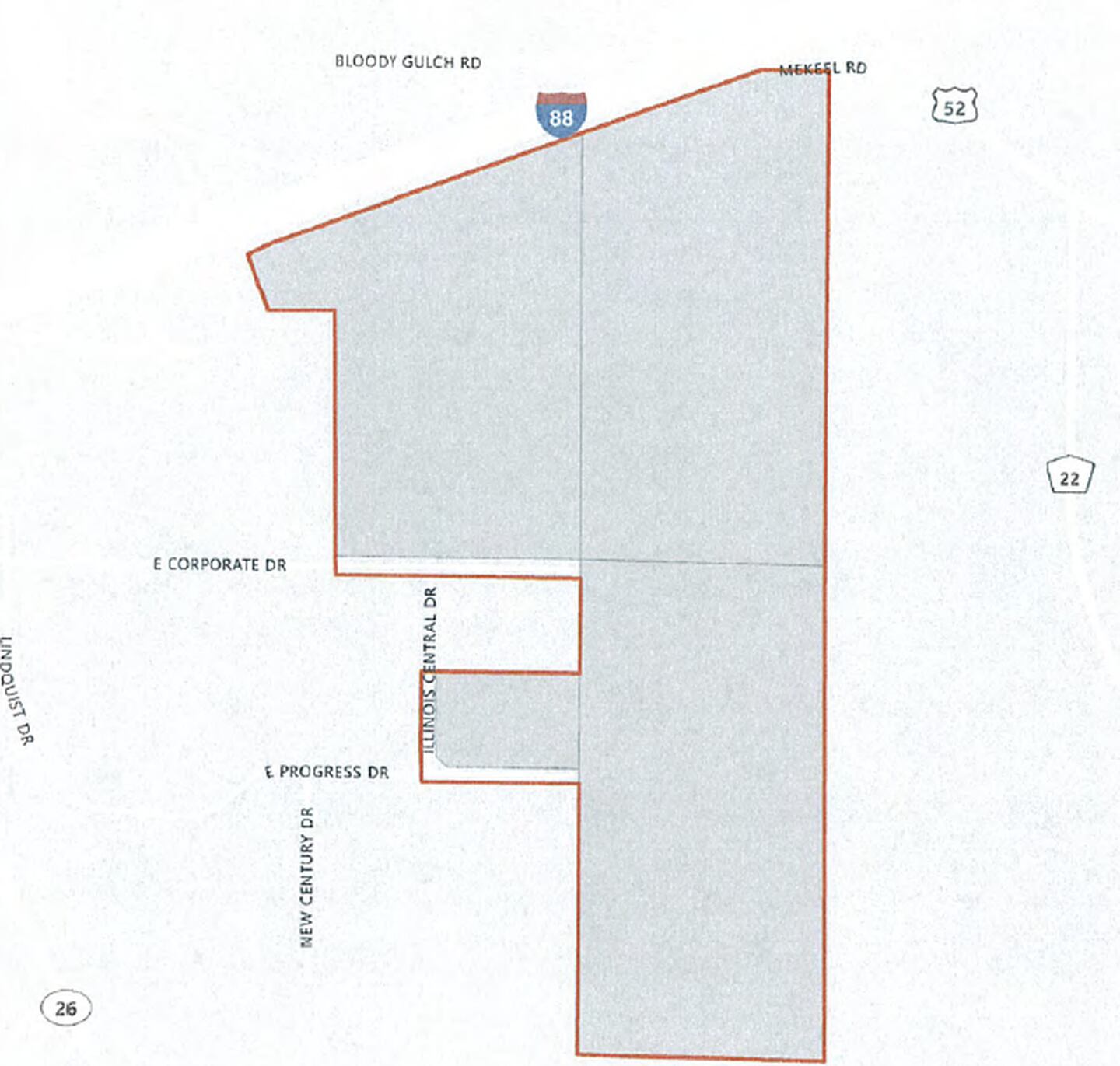 The TIF district would "revitalize the area, strengthen the economic base and enhance the city's overall quality of life," according to the TIF development study the city contracted for in the summer. Both TIFs would run until Dec. 31, 2046.
The Fargo Creek plan would include 619 acres, 432 of which are vacant, 126 are developed and 61 are right-of-ways. The boundaries roughly would cover First Street to the north, Peoria and Chicago avenues to the east, I-88 to the south, and Depot Avenue and Pump Factory Road to the west.
The plan calls for $106 million in developments using the Fargo Creek TIF money across the next 23 years.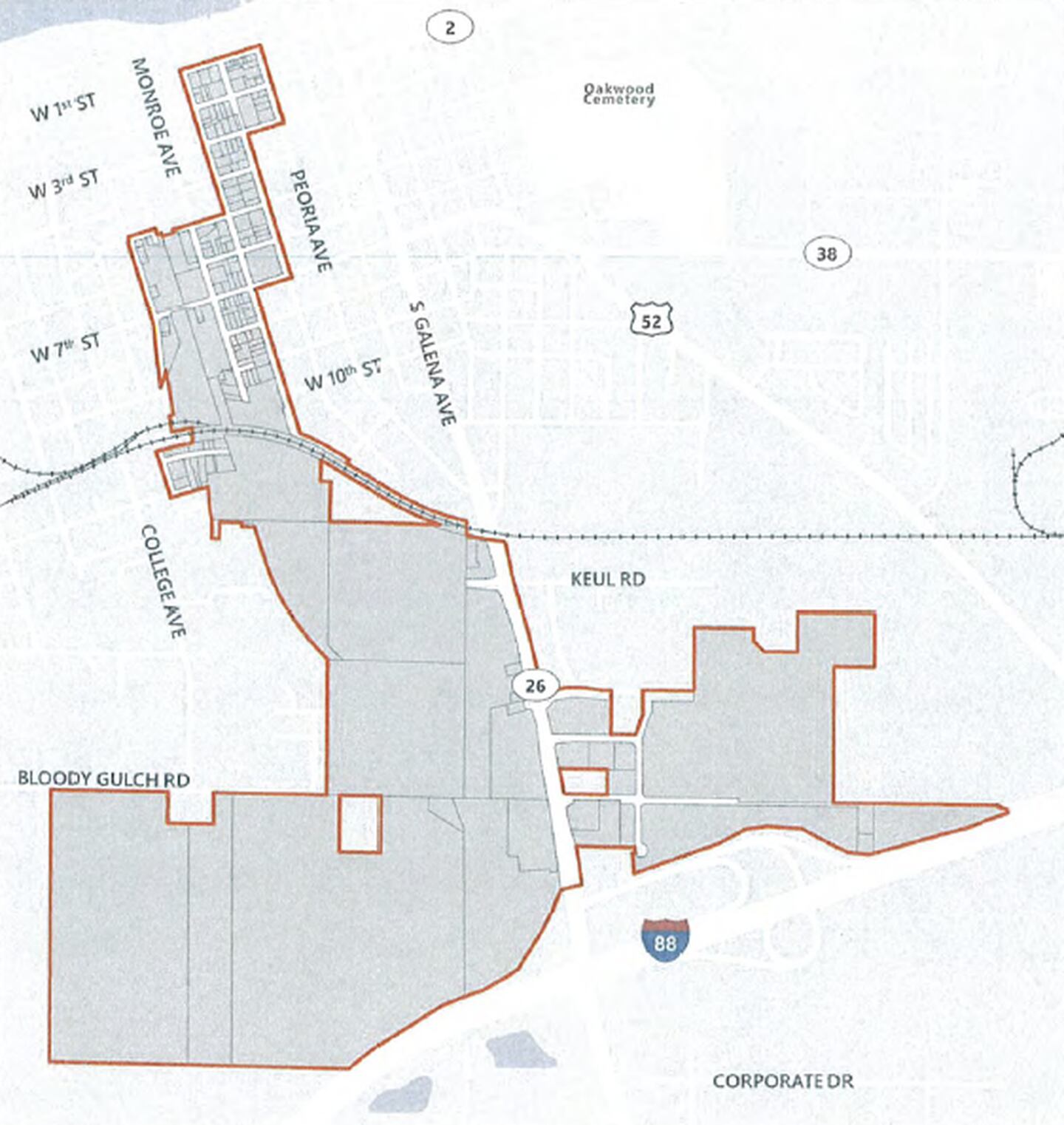 City attorney Rob LeSage said there will also be eight petitions to annex, rezone and subdivide property that will go to the Plan Commission in February.
The council will likely vote on ordinances establishing the TIF districts in March, he said.
Redevelopment goals include capital improvements, site preparation, environmental remediation and stormwater management, redeveloping underused areas, streetscape and infrastructure improvements including utilities, and rehabbing existing buildings.
The council placed the TIF documentation on file last month.