STERLING – A local developer plans to build 10 luxury, furnished apartments in the top five floors of the Midland States Banks building downtown.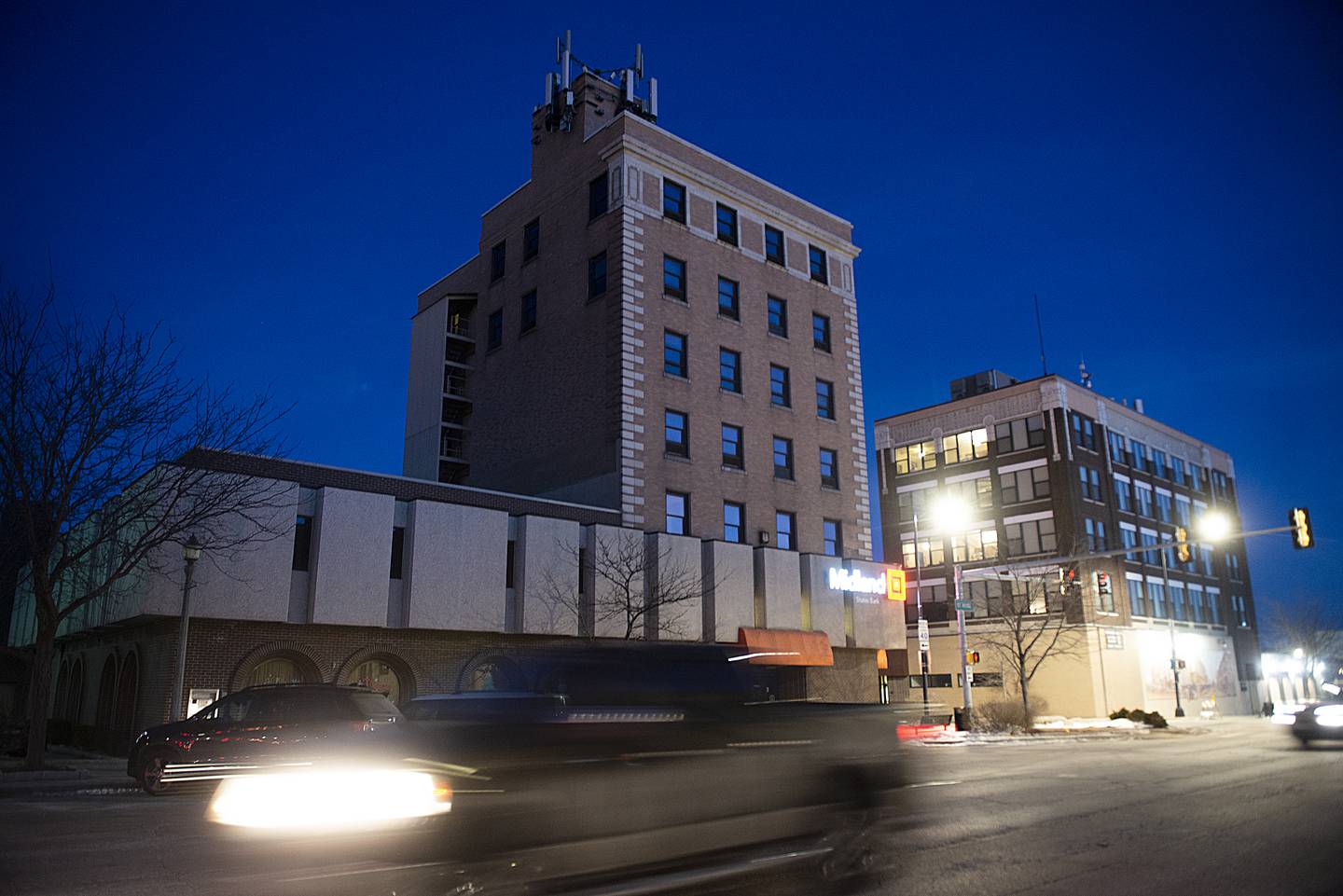 Justin Wiggins, owner of WCT Midwest (www.wct-midwest.com) and Lee Development, is buying the seven-story building at 302 First Ave. and converting floors three through seven into five one-bedroom and five two-bedroom apartments, to be called Riverview Lofts.
Work will begin in earnest after the sale of the building goes through on Jan. 31, Wiggins said Tuesday.
An enterprise zone for the area also is in the works, he said.
The bank and its drivethru will remain.
He declined to disclose how much the apartments will cost, but said that there will be a website up in about a week that will have that and other details for those interested in leasing a unit. Beth Wilson at Sauk Valley Properties, 815-288-2881, is the leasing agent.
He also declined to disclose the cost of the building, currently owned by Midland States.
"Our goal is to build quality housing to serve the area, while keeping the construction dollars local as well. We are right on track with that," Wiggins said on his Facebook page, adding that "luxury, furnished apartments/condos" are "a housing type that the area severely lacks."
Wiggins is a 2017 Dixon High grad and also a graduate of the Whiteside Area Career Center's Creating Entrepreneurial Opportunities class.