STERLING — The early morning death of Sterling firefighter Lt. Garrett Ramos was called "a truly devastating loss to his family, the city family, and the larger community" during a news briefing at 4:30 p.m. Saturday at City Hall.
This was the first line-of-duty death in the history of the Sterling Fire Department.
Sterling Mayor Skip Lee read a statement from City Manager Scott Shumard, who was out of town and unable to attend the press event. Shumard lamented the loss of the 38-year-old Ramos, who was on the career path to possibly be the next chief. "He was the face of the future," said Lee from the statement Shumard prepared.
Ramos died fighting a fire in rural Rock Falls. The floor beneath him collapsed, said Alex Chavira, chief of police who conducted the news briefing.
Ramos was rescued, but suffered fatal injuries from the fall. Life-saving techniques by emergency medical personnel at the scene and those later at the CGH Medical Center could not save him, Chavira said.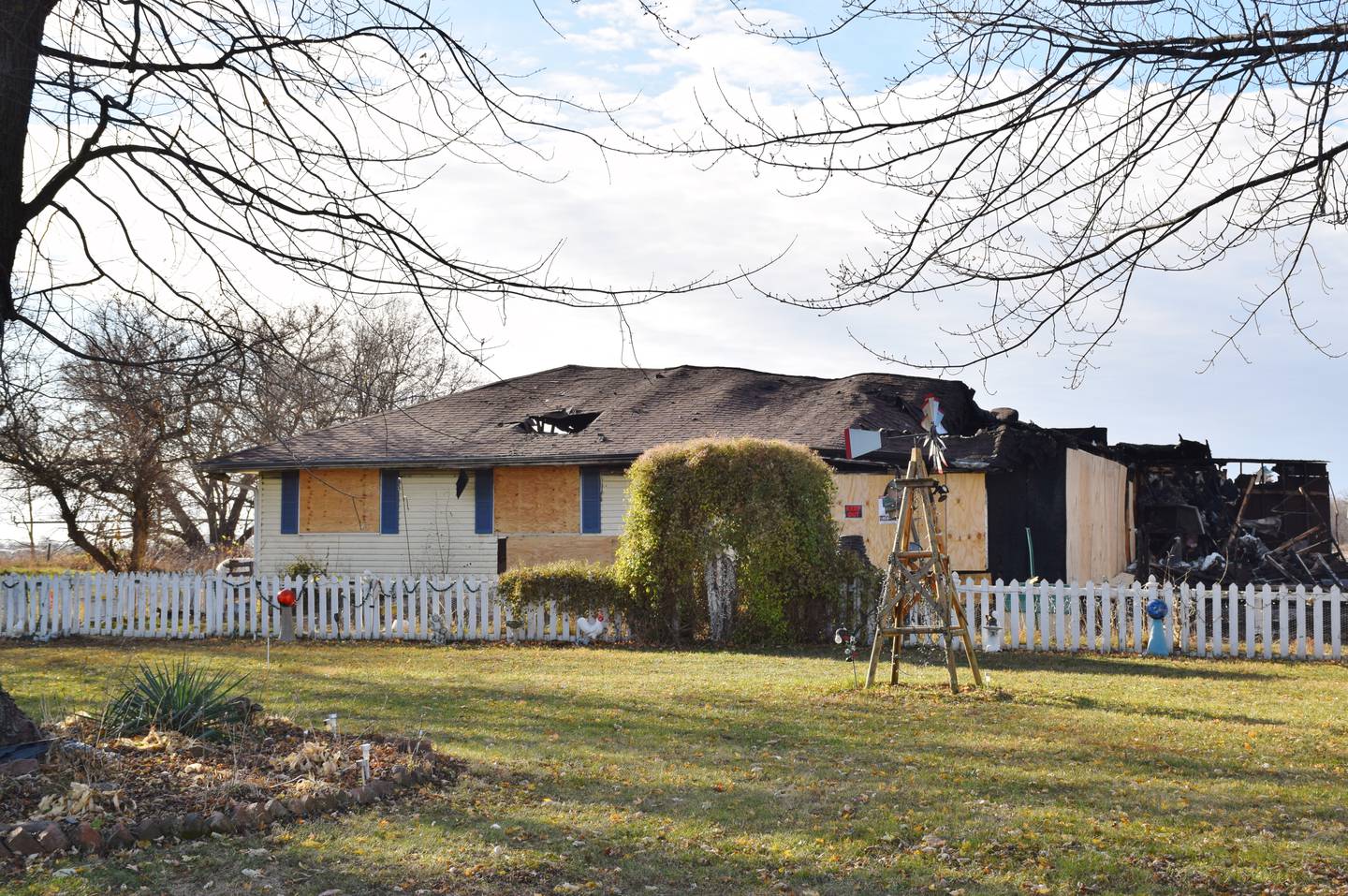 Chavira called Ramos an "amazing individual of the highest caliber, on and off duty."
Ramos was the president of Sterling Firefighters Union Local 2301. He is survived by his wife and two children and his parents, Chavira said.
"Garrett was an amazing individual," said Lee from Shumard's statement. "He was a leading voice for the firefighters and was a consummate professional as the local union president. Garrett made huge strides to make improvements within the department.
"I am going to miss him as a professional, friend and neighbor," the Shumard statement continued. "My heart breaks for the family he leaves behind."
Lee, then speaking for himself, said that Garrett had the same tradition of service as his father. "It will take us time to heal."
The fire call came Friday at 11:04 p.m. for a house fire at 10031 Ridge Road in rural Rock Falls. Sterling Fire Department responded, as did the firefighting companies from Rock Falls, Dixon City, Dixon Rural, Milledgeville, Prophetstown, Polo, Harmon, Amboy, Mount Morris and Chadwick. CGH EMS provided support.