DIXON – Citing concerns over the impact redistricting will have on the Sauk Valley, GOP Mayor Liandro Arellano Jr. is considering a run for a seat in the state Legislature, he said in a news release Thursday evening.
"Redistricting is bringing many changes to our local legislative maps. The Sauk Valley has had strong voices in Springfield, but with the newest maps it is clear that we will be losing some of those voices to other regions or offices.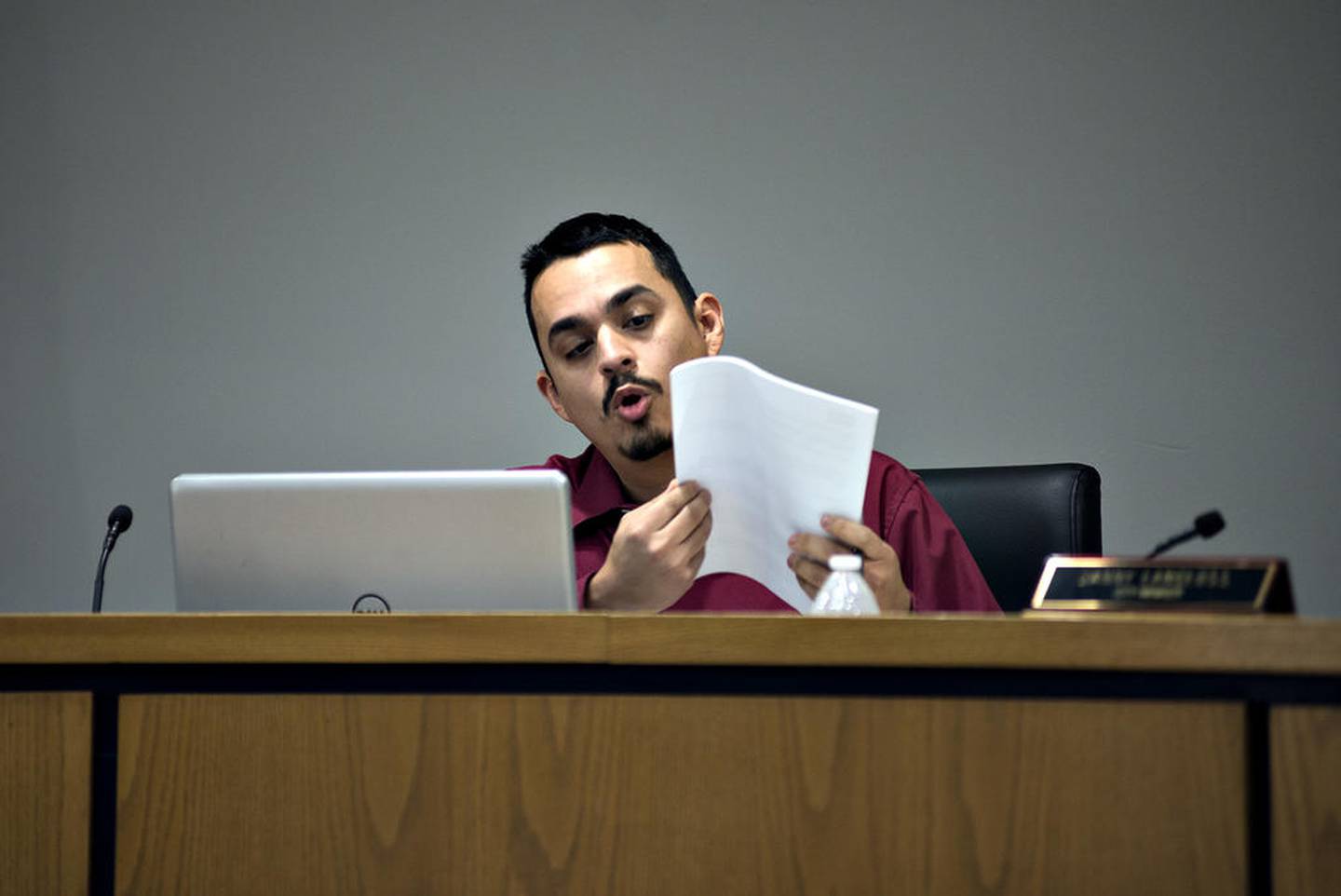 "After great consideration, I have decided to publicly explore and prepare for a campaign for the General Assembly as a candidate in the upcoming Republican primary election.
Arellano, 40, is serving his second four-year term as mayor; he first was elected in 2015 and again in 2019. His term ends in 2023, the same year new state legislators will be sworn in, which means he is well-positioned to fulfill my mayoral term of service," he noted in the release.
He is a businessman, owner of two Jimmy John's sandwich shops in Dixon and Rock Falls, and co-owner of the Frosted Spoon in Rock Falls.
Arellano also is a sergeant in the Army Reserves and served two combat tours in Iraq, in 2005 and 2009, and in 2019 was deployed to the Middle East for nearly a year, serving as a construction squad leader for the Homewood-based 317th Engineer Company, primarily in Saudi Arabia.
He also is the city's first mayor under the city manager form of government, which was adopted after the Rita Crundwell embezzlement scandal, and its first Latino mayor.
In late 2017, Arellano considered a run to replace retiring state Sen. Tim Bivins in District 45, but changed his mind, citing new city and business challenges.
He ran in the 2012 District 90 state legislative primary. In a four-person race, he had 4,718 votes, runner-up to Tom Demmer with 5,069. That year Demmer went on to win the general election over Thomas Boken Jr.
"I am passionate about public service, both as a soldier and as an elected official," Arellano said in the release announcing his intentions.
"I am also deeply invested in our region as a father, mayor, and business owner. I believe I can be of most service to our region by heading to Springfield as a powerful new voice and advocate for our communities."
He and his wife, Jamie have four children.
"Being mayor has been the honor of my lifetime, and I am extremely proud of the reforms and growth our town has experienced in recent years. I am confident in the direction our community is headed," he said in the release.
"I want to take my experiences and passion to Springfield, and am ready to make an impact."