STERLING – A fire that began around 12:30 p.m. Sunday on West Ninth Avenue, behind Casey's General Store, displaced a family and took out Comcast cable and internet service in a large area of town for most of the day.
The fire, which began around 12:30 p.m. in the garage area, gutted the single-story ranch home, Fire Chief Mike Dettman said. The state Fire Marshal's Office is investigating its cause.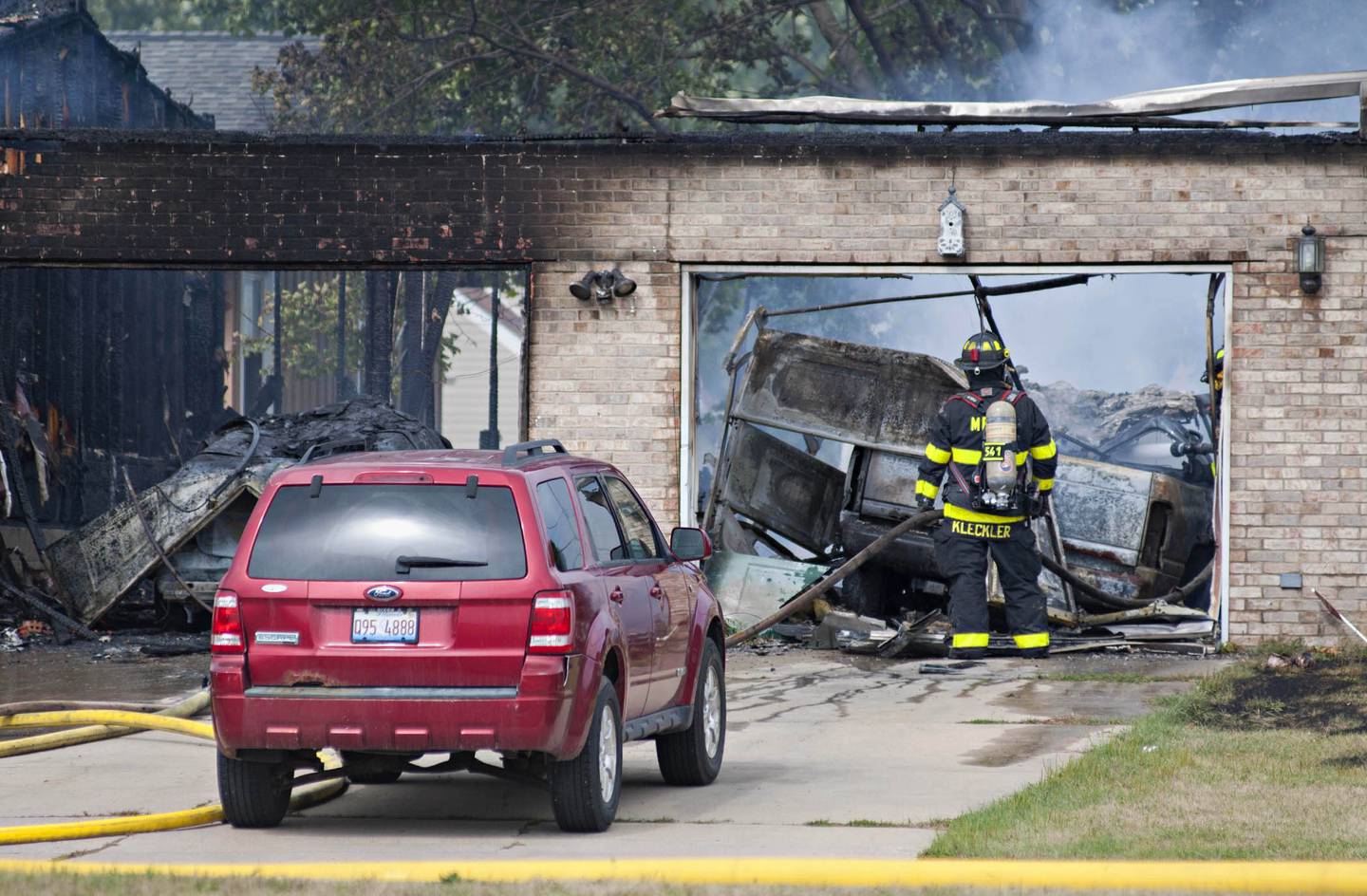 The five or six occupants home at the time were able to grab some items, and no one was injured, Dettman said.
The Red Cross is assisting the family, who rented the home; the owner was insured, he said.
The fire burned one of the main cable lines coming into the city, the chief said. Service was restored around 10 p.m.
It took firefighters from Sterling, Rock Falls, Prophetstown and Milledgeville about 3 hours to clear the scene.
A fundraiser has been established to help the family.
According to the GoFundMe page, the residents were a family of seven who lived in the home for many years and lost everything they had, including two vehicles. They did not have renters insurance.
The occupants were Lonna and Dave Lira, their sons Jesse, 21, and Justice, 18, their granddaughter Cirenity, 1, Jesse's girlfriend Tessa Fitzgerald and Lonna's father, Troy Slusser.
Go to https://tinyurl.com/3wn3xsrt to donate and for updates.