FULTON — Swaths of native prairie plants are growing on land along Holly Road in Fulton.
The seeds of this change are thanks to the vision and efforts of dedicated Whiteside County conservationists.
Dean Huisingh, who lives on the road located a few miles outside of Fulton city limits, has made more than a dozen land purchases over the years. A team is helping him covert the nearly 200 acres back to its natural state. There are also plans to develop an education center.
Before settlers and modern agriculture, Illinois was covered in prairie, marked by deep-rooted plants that co-evolved with the wildlife. Fire and large mammals helped shape the original ecosystems.
Huisingh and his wife purchased the former Creekside Tree farm in 1987 and moved there in 1991. They've let the evergreen trees grow wild while patiently watching a hardwood forest take shape.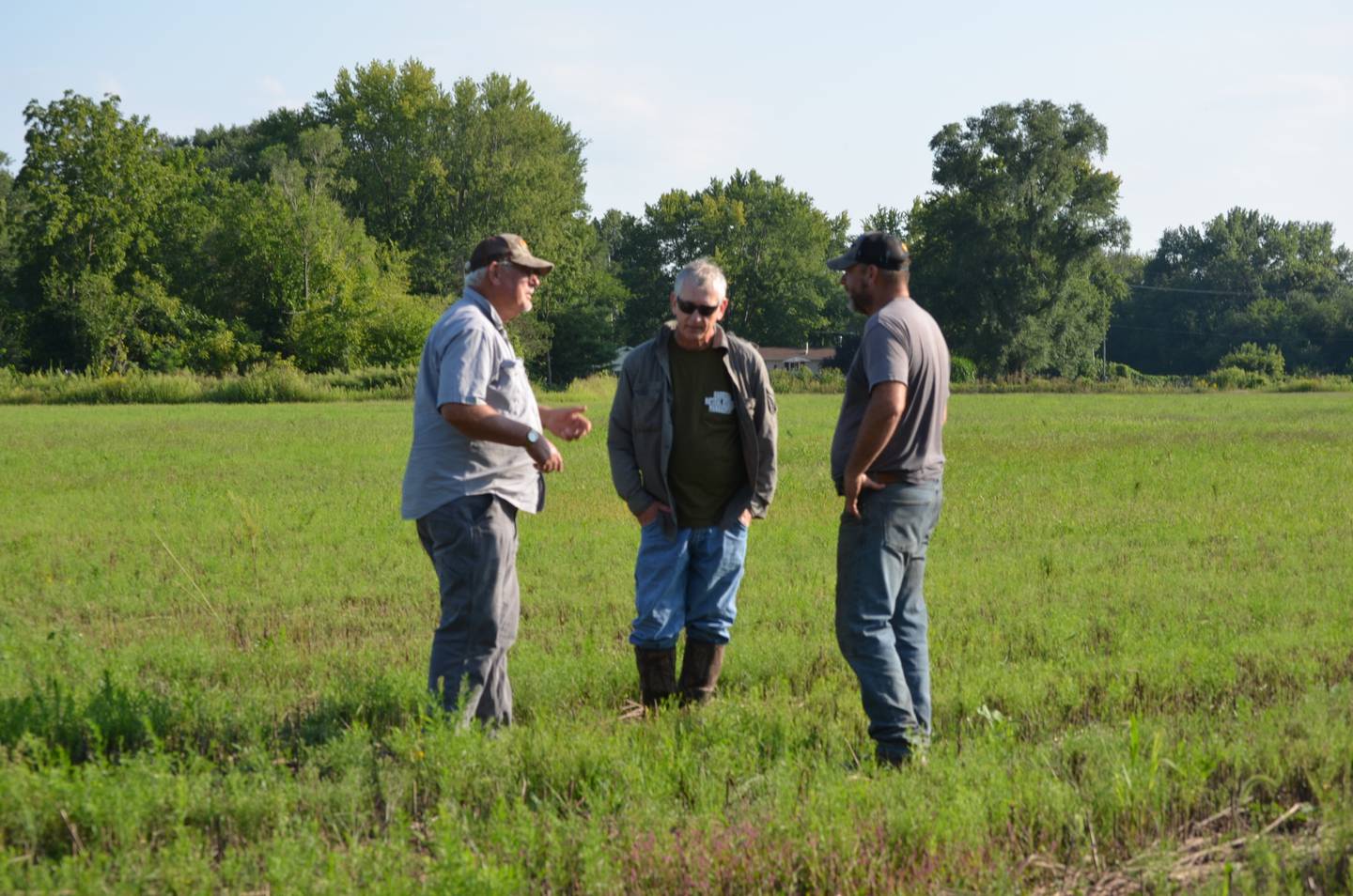 Huisingh got his degrees in agronomy and botany in 1970, but jokes that it's been a long wait to put that knowledge to work.
He has a soft spot for rare plants, which have provided a valuable foundation for this work to "help the world be a better place."
Huisingh has been working with conservationist Dave Harrison of Morrison and the Whiteside County Soil and Water Conservation Board to reshape this corner of the world.
Over the past few years, Huisingh and his team developed a nursery, though it is out in the open, not in a greenhouse. Its 250 container gardens grow native prairie plants, some of which are rare and endangered. From this they harvest seeds, building an inventory for future prairie projects.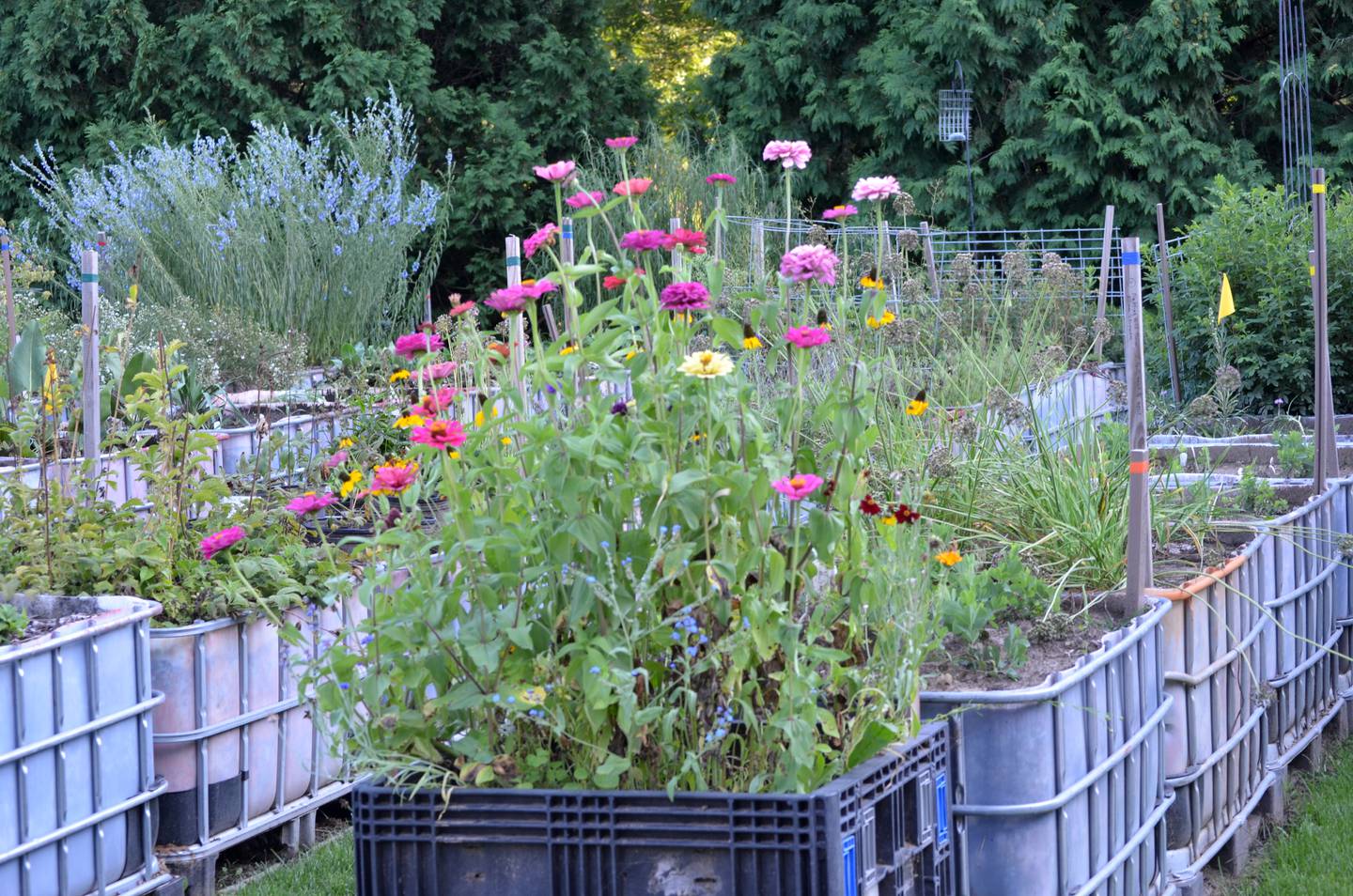 Among the species being cultivated are Yellow Wild Indigo, Blue Sage, Cardinal Flower, Trumpet Penstemon, Royal Catchfly, Blazing Stars, Ironweed, Kitten-Tails, Asters, and Wild Purple Giant Hyssop.
Some are planted in shady spots on the property. Birds and insects are drawn to the nursery. Huisingh said it can be a challenge to preserve the seeds before they feast on them.
Container gardening means easier weeding, as the aim is to be as natural and chemical free as possible, Huisingh said. Hummingbirds, bees, butterflies, and other pollinators buzz about the gardening containers, all part of the developing ecosystem.
There's also a good bit of trial-and-error: mixing soils, watching for root rot, timing the harvest.
The larger vision involves transforming former corn and soybean fields into prairie.
The first step means removing invasive species. While some plants will be transplanted into the space, it's easier to scatter seed over large areas. After the third year of growth, prescribed fire will displace the weeds and invigorate the native plants.
Huisingh said from April to November, a prairie is a food source for insects. His team is doing what it can to replicate that natural process.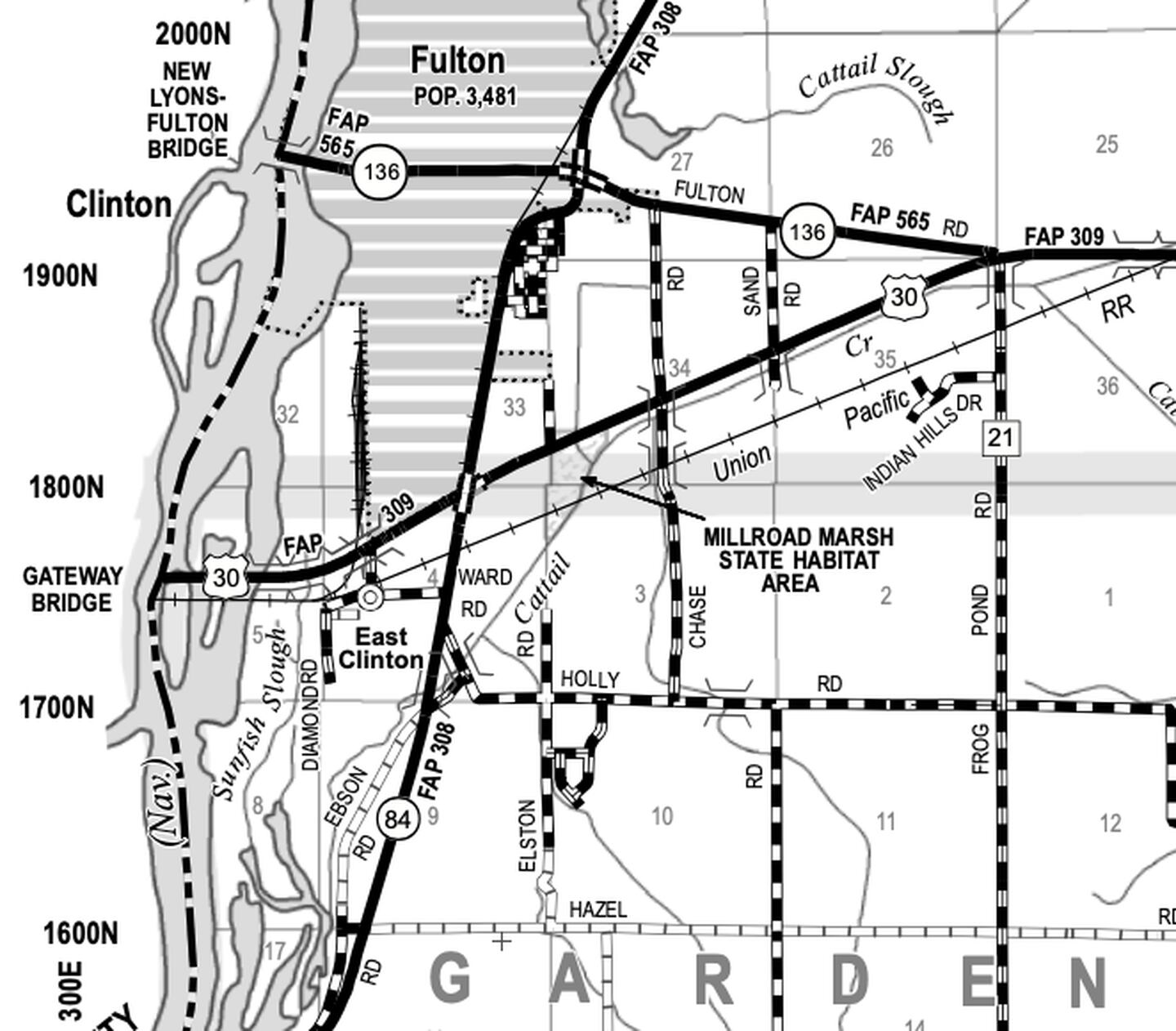 Whiteside County Soil and Water Conservation has a not-for-profit Education Fund to help establish an education center near one of the prairies (a three-acre site once owned by Huisingh's brother along Elston Road is under consideration).
As envisioned, the center would offer self-guided tours on walking paths, provide a destination for field trips, offer workshops and seminars in a dedicated classroom space, provide students a hands-on prairie management experience, and have its own nursery for native and rare plants.
The site's additional acreage could support a solar array, outbuildings, and additional prairie.
A long-term lease with the Soil and Water Conservation District would ensure its future in Fulton.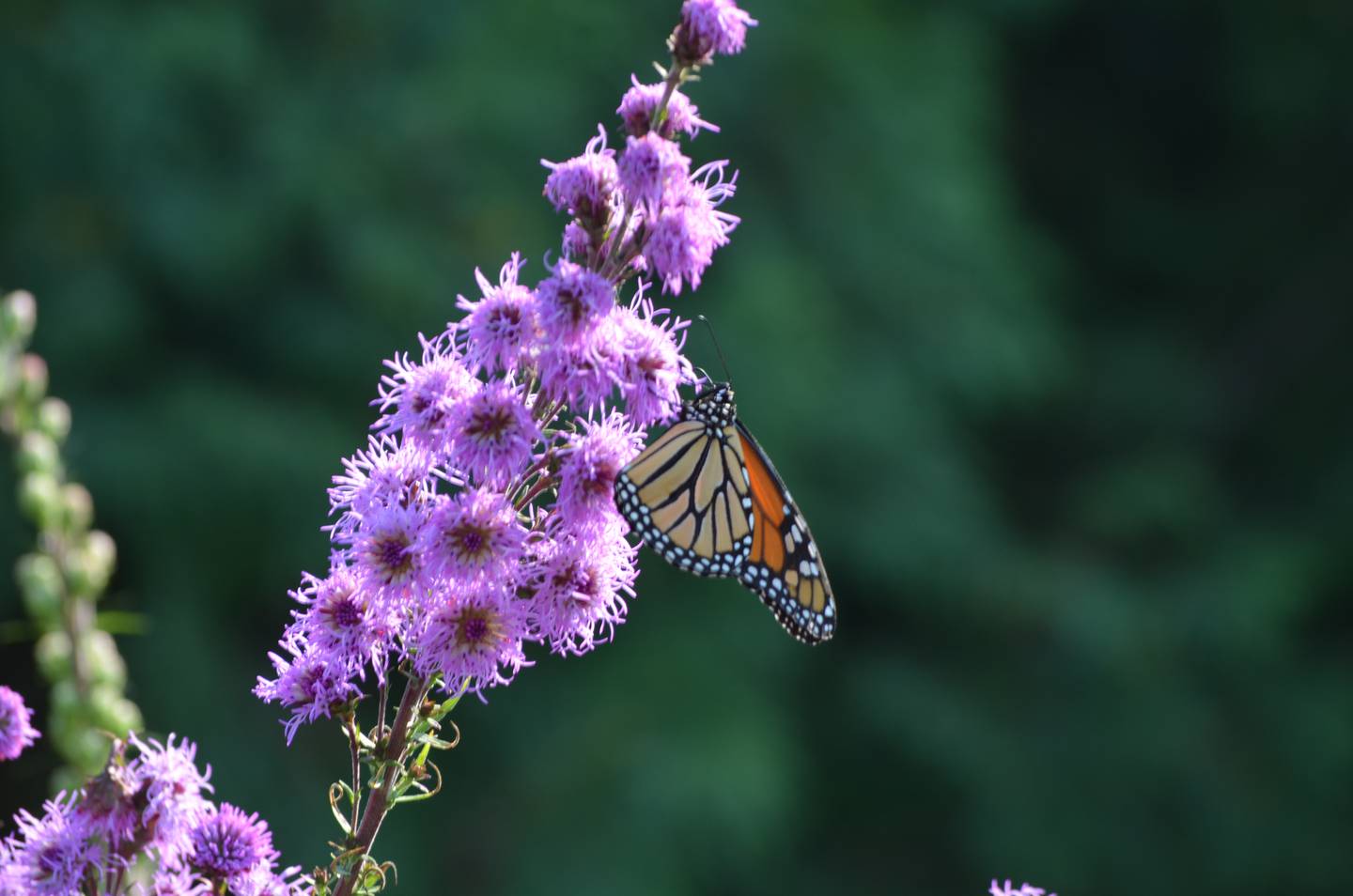 Prairie and wetlands restoration work is well underway on 70 acres of former farmland nearby. At first glance, it looks like a weed patch; closer inspection reveals prairie plants that are starting to take root. If the conditions allow, there will be a prescribed burn in the spring.
The team already dug out a catch basin and spillway in a creek channel that fills periodically. It will eventually become a wetland that can detain and retain runoff water by slowing it down to catch sediment and help replenish the aquifer.
Huisingh said it takes time to restore what's been lost, but it's not impossible when armed with a vision and a mission to make it happen.
Want to donate?
The education center will solely operate on donations. The Whiteside County Soil and Water Conservation District hopes to establish a $5 million endowment fund for future operating costs.
Donations to the not-for-profit are tax deductible and can be sent to the Whiteside County SWCD Education Fund at 400 Wilkens Dr., Morrison, IL. Call 815-772-2124 Ext. 3 for more information.