OREGON – An evaluation to determine whether the Oregon woman accused of suffocating her 7-year-old son almost 18 months ago is fit to stand trial was given the go-ahead Thursday.
Sarah Safanek, 35, is in Ogle County Jail on $2 million bond; she pleaded not guilty May 6, 2021, to five counts of first-degree murder and one count of aggravated battery of a child in the suffocation of Nathaniel Burton.
An autopsy showed the boy also suffered a ruptured liver.
One of her public defenders, Michael O'Brien, filed a motion Wednesday in Ogle County court seeking a fitness exam for Safranek, who refused to come to court that day, State's Attorney Mike Rock said.
Judge John Redington approved the request Thursday after finding "a bona fide doubt" as to her mental fitness, the order granting the evaluation said.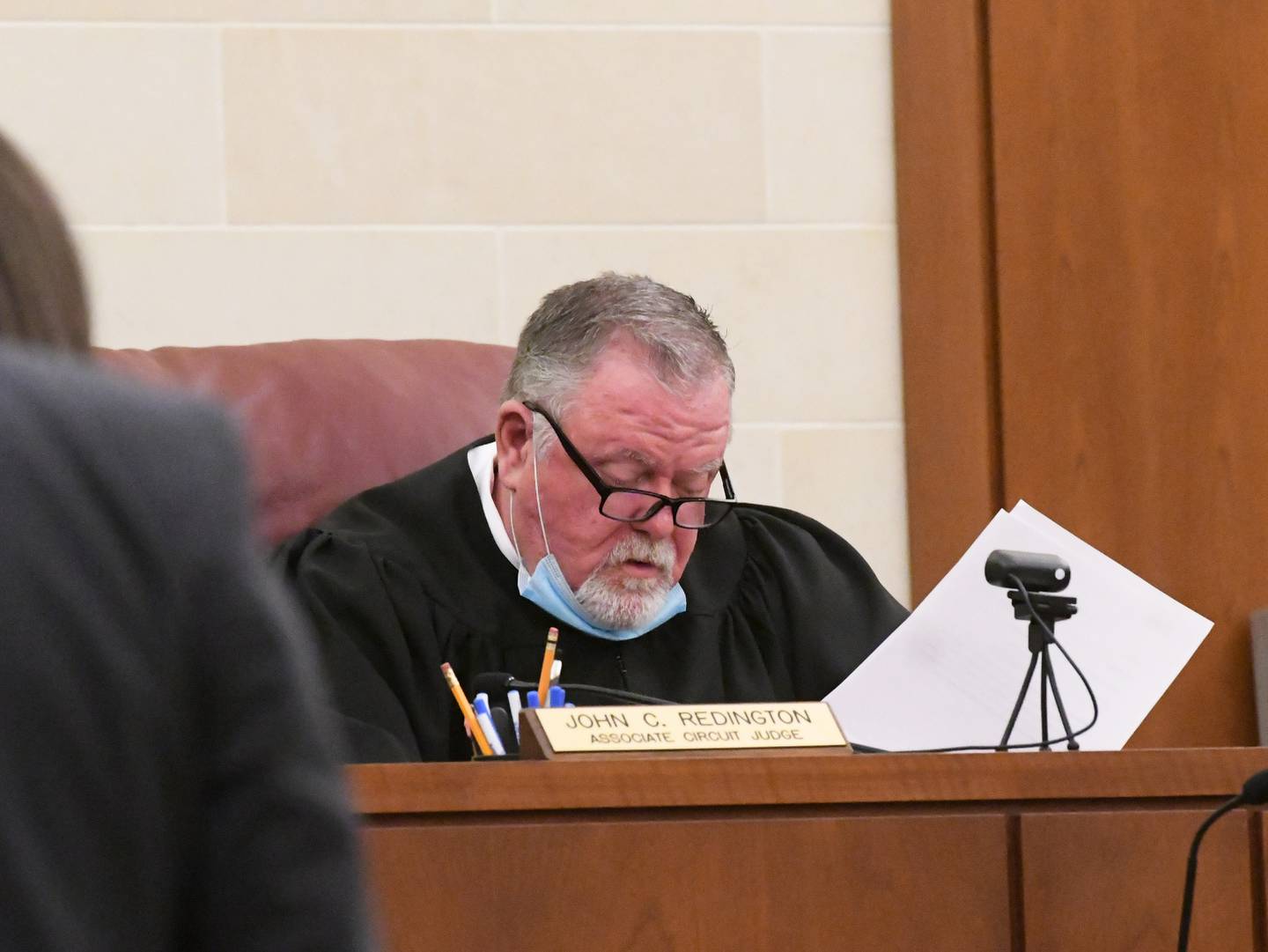 Dr. Jayne Braden, a clinical psychologist in Sycamore, will conduct the evaluation at the jail, the order said.
Braden, owner of Braden Counseling Center, has been performing court-ordered assessments for 25 years and has advanced forensic training, according to her website, www.bradencenter.com.
Safranek also has vision problems, and on July 27, she was granted a furlough from the jail so she could see a doctor, court records show.
Since June, Safranek has had problems with her eyes that cause her to lose her vision and be unable to read, the request for the medical leave said.
She also fell and hit her head, which caused vomiting and difficulties eating, in addition to exacerbating her vision problems. That impairs her ability to aid in her defense, the request said.
Nathaniel was found unresponsive and not breathing in his bed in the 400 block of South 10th Street about 2:30 a.m. Feb. 17, 2021, and was pronounced dead at KSB Hospital in Dixon later that day.
Safranek was arrested two months later, on April 21, and indicted May 4, 2021.
She faces 20 years to life in prison if convicted of murder and six to 30 years if convicted of aggravated battery.