STERLING – A warm clear Friday was perfect for Hot Dog Day in downtown Sterling.
Nine locations kept propane grills lit, and volunteers served up a supply of several thousand dogs – 7,168 to be exact – Sterling Main Street reported. There were, of course, the same number of rolls.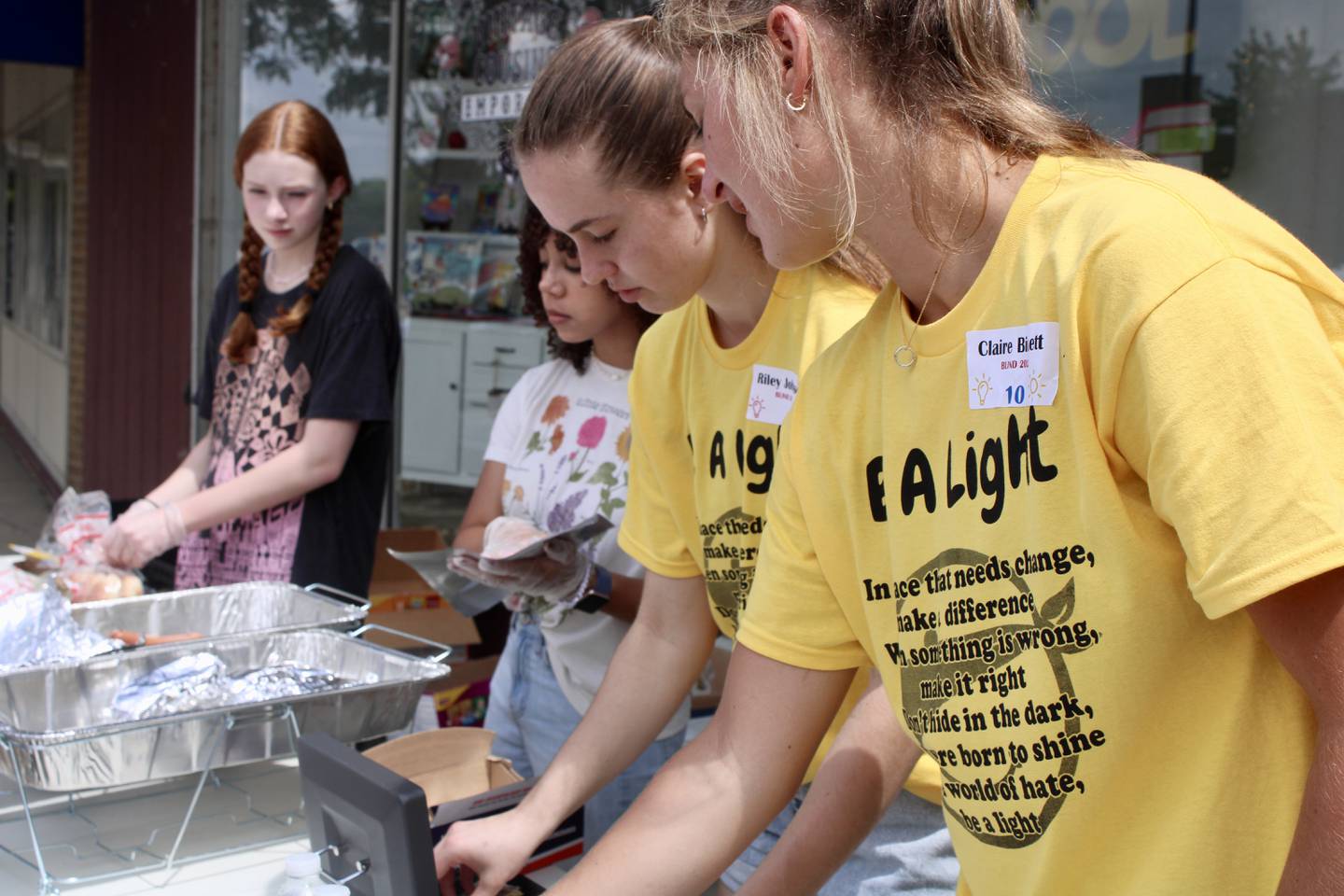 They sold out in less than three hours. Many booths ran out of drinks and chips earlier. During the noon hour, some lines were 12 or 15 people deep.
The city's tradition of selling hot dogs for a quarter is more than 40 years old.
There was more to do than just munch down a dog or two. Commemorative shirts went for $10, although there also were $12 2XL versions for beefier hot dog lovers.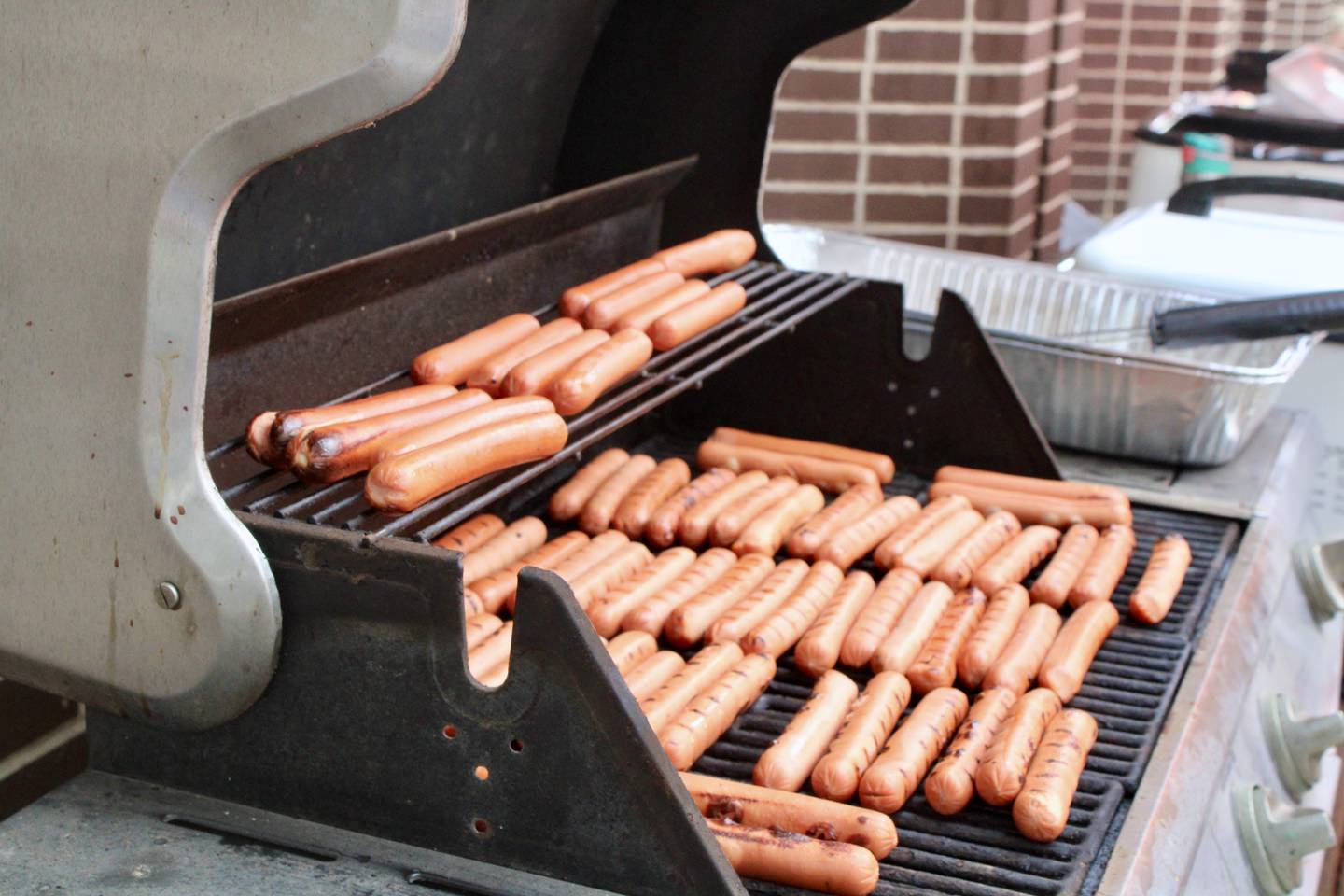 Local stores offered other tasty delights, such as Air Play Espresso and Bakery's 25-cent cookies, Ella and Jesse's famous lemonade shakeups and momma's scotcharoos at Champs on Light Street, and Sterling Theater's 25-cent movie-style popcorn. Other stores had sidewalk sales.
BLIND student leadership group operated a car wash, and there were free children's activities at the Sterling Marketplace.