DIXON — The third-floor facade at 219 West First Street underwent repairs on Thursday.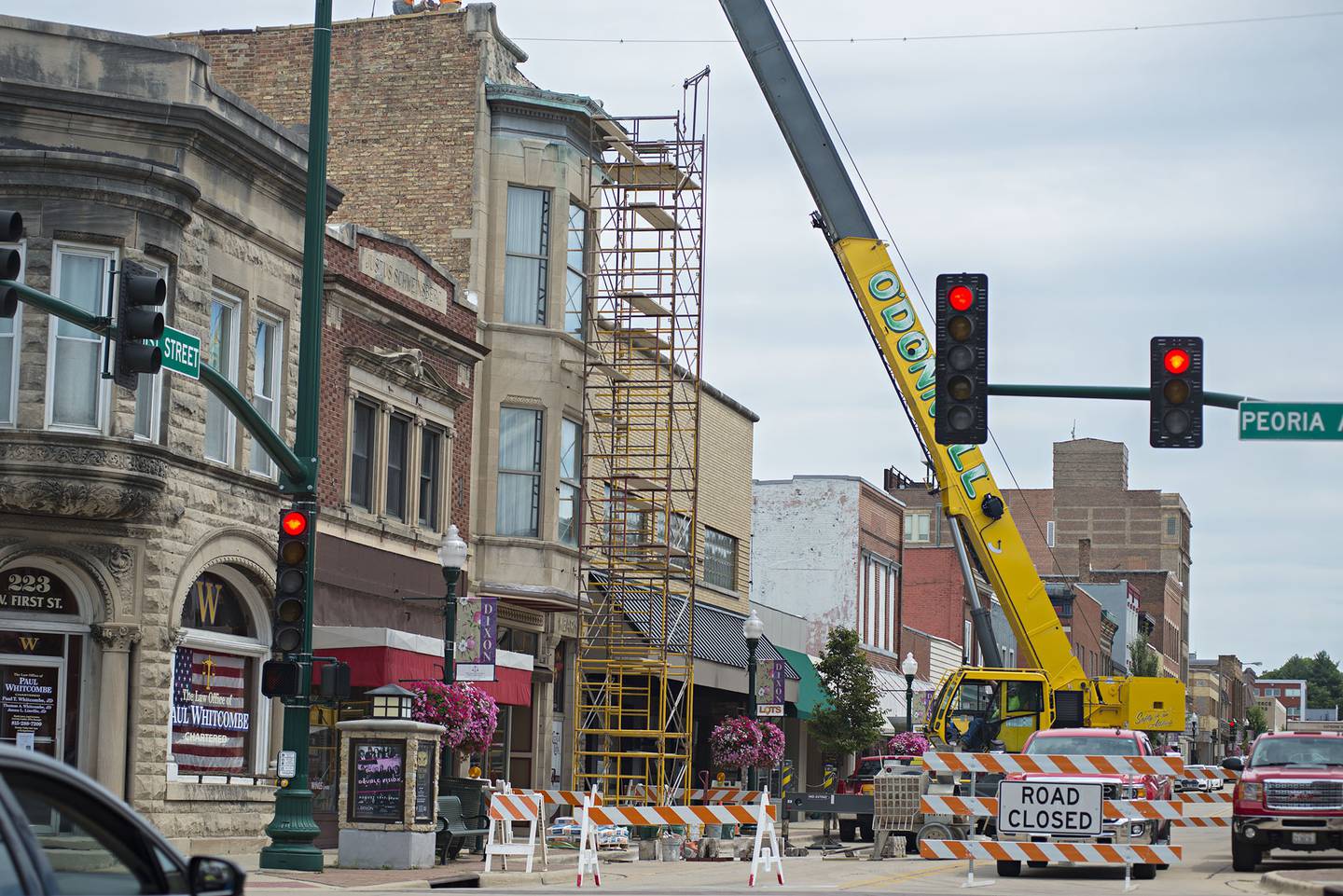 Pieces from the decorative limestone had come loose on Sunday, said the building's owner, Eric Brantley.
Some of it fell from the building. In one instances, it struck a car, he said. Excessive rain from a few days before might have loosened the limestone from the brick exterior, he said.
Knigge Mason Contractors of Dixon was performing the repair and inspection of the rest of the building.
"Because of the big crane it looks like a bigger deal," said Brantley, who owns the Crystal Cork on the building's first floor and who operates the family's longstanding business, Trein's Jewelry, which is also on West First Street.
Brantley said he doesn't have an exact date for the building's original construction, though there are pictures of it existing from the late 1880s. He estimates it is about 140 years old.