ROCK FALLS – Four men are in custody – including one wanted for attempted murder – and two handguns and an unspecified amount of drugs were found after a vehicle rollover about 8:30 a.m. at 800 E. Rock River Road/U.S. Route 30, Whiteside County Sheriff John Booker said.
Three of the men fled, one tossing a handgun, while the fourth remained at the vehicle, Booker said. No one was injured.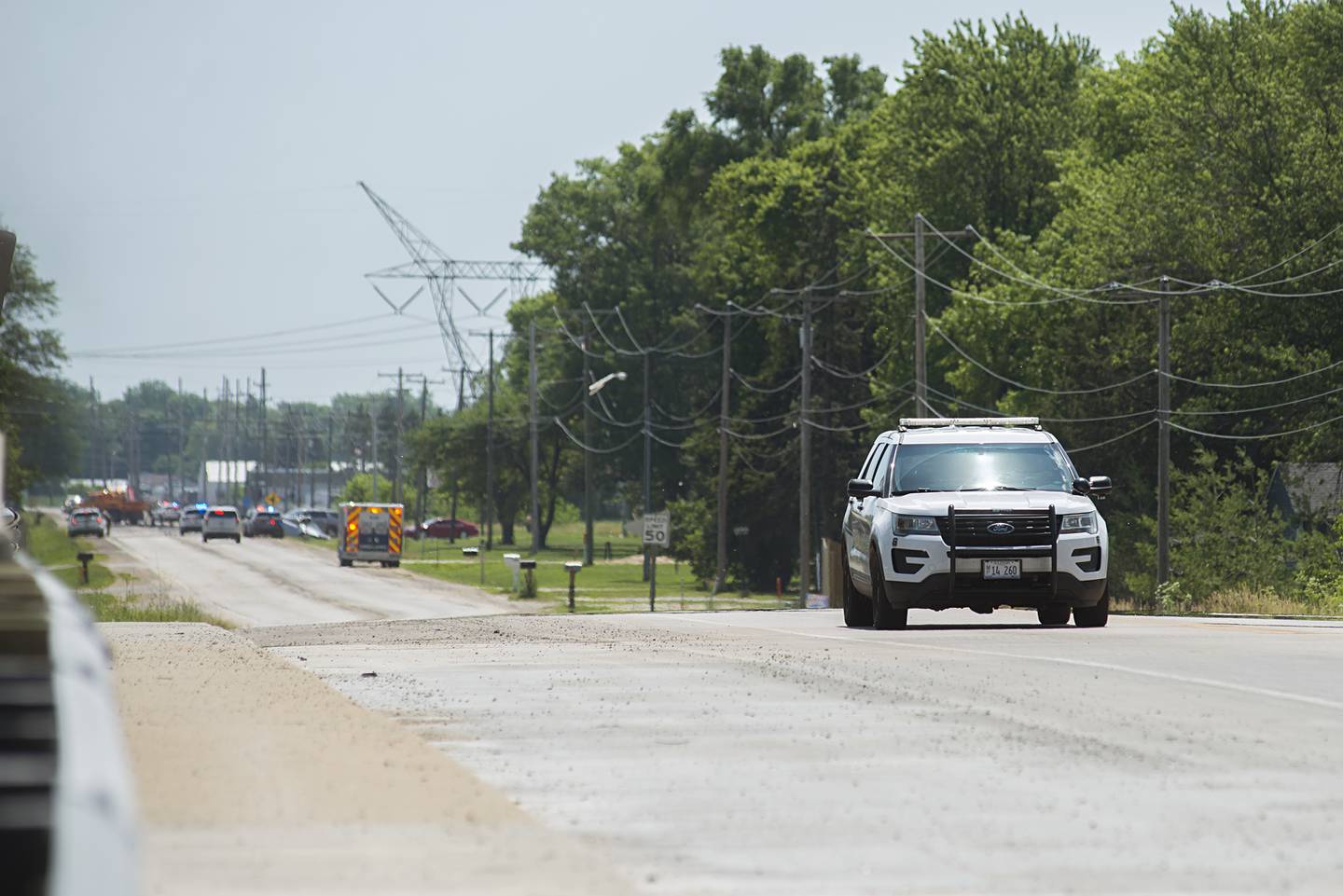 Whiteside County sheriff's deputies were alerted to the car, which failed to pull over for a traffic stop in Rock Island County and fled east on Interstate 88, sometimes at speeds in excess of 100 mph, Booker said.
The car pulled off I-88 and onto Route 30 at the Sterling-Rock Falls exit, which is when deputies stopped following it, Booker said.
Nonetheless, the car continued eastbound through Rock Falls, rolling in the driveway at Tower Equipment Corp., formerly Gieson's Motorsports.
The three men escaped into a nearby wooded area, where they were captured after a search involving dogs, drones, and officers on foot, Booker said.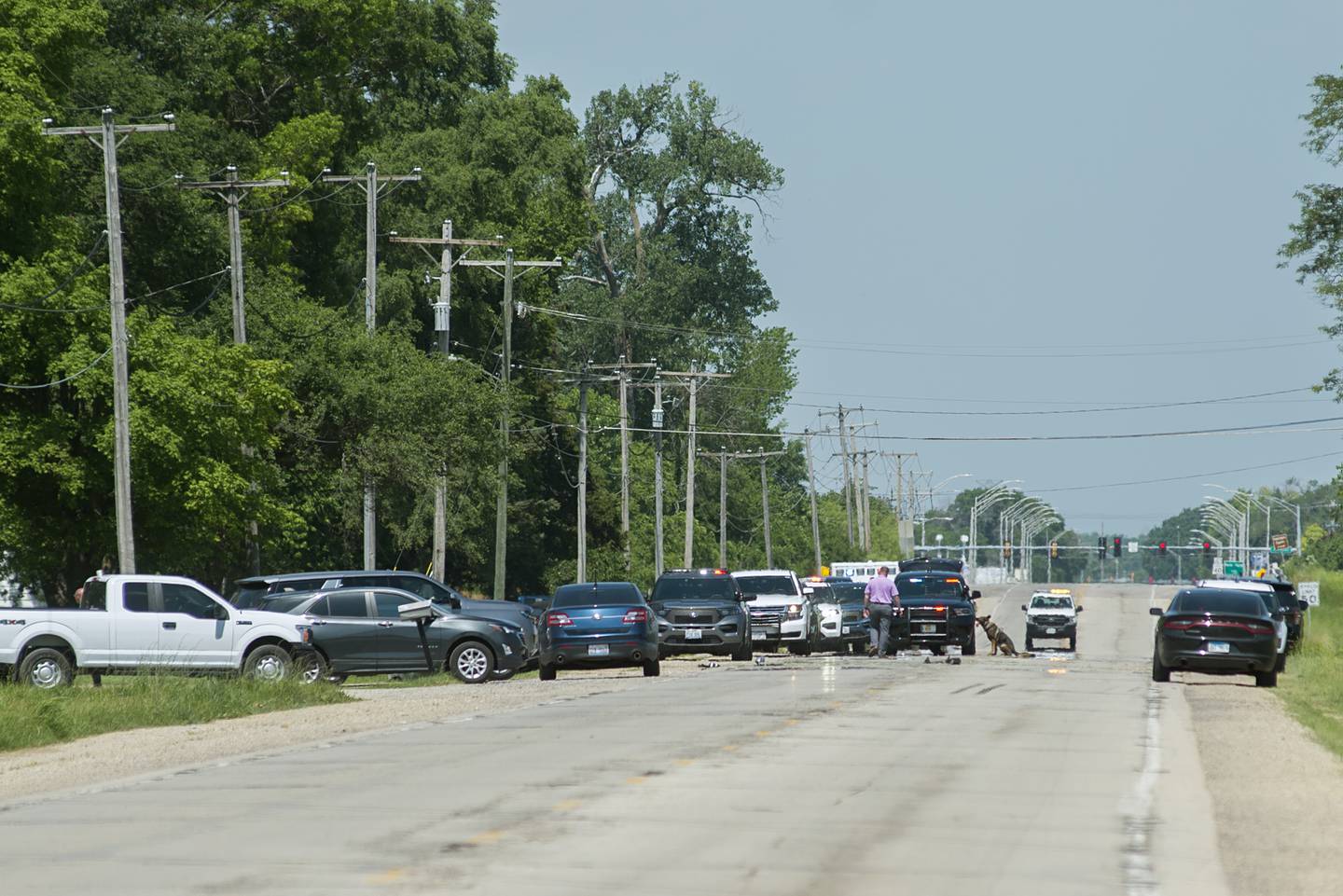 Route 30 was closed from First Avenue to Industrial Park Road during the search and subsequent crash investigation. Officers wrapped up the scene around noon.
The men's names have not yet been released; they still were being interviewed at about 5 p.m., Booker said.
They likely are not local, but will be facing charges in Whiteside County Court, he said
One of the handguns had been fully automated, though, which is a federal offense, and so some federal charges also might be filed, Booker said.
Whiteside County, Rock Falls, Sterling and state police responded.