DIXON – With no appropriate zoning ordinance on the city's books, Sauk Valley Voices of Recovery withdrew its petition to have 403 E. Fellows St. designated a "lodging house" for the purpose of opening a sober living facility.
That does not mean its Legacy House Dixon project is dead.
In fact, as is allowed under current zoning, it has opened with five occupants – four residents and a live-in staff member, which is seven fewer residents than Gaylloyd "Gerry" Lott Jr., executive director of Voices, is hoping for.
In the meantime, the city, which discovered that an existing sober living home also lacks proper zoning, will study the issue and decide whether to create a broader zoning designation for recovery homes.
As trustee of the 403 E. Fellows Street Land Trust, Lott bought the home in central Dixon in November for $150,000. The intention was to create a sober living home for up to 11 men recovering from substance abuse disorder, and two staff members.
Because the home, in an R-2 district, is considered single-family, for now it may have up to five unrelated residents – the original resident and four boarders, Lott said.
"We'll just have to live with that until something changes," he said Monday.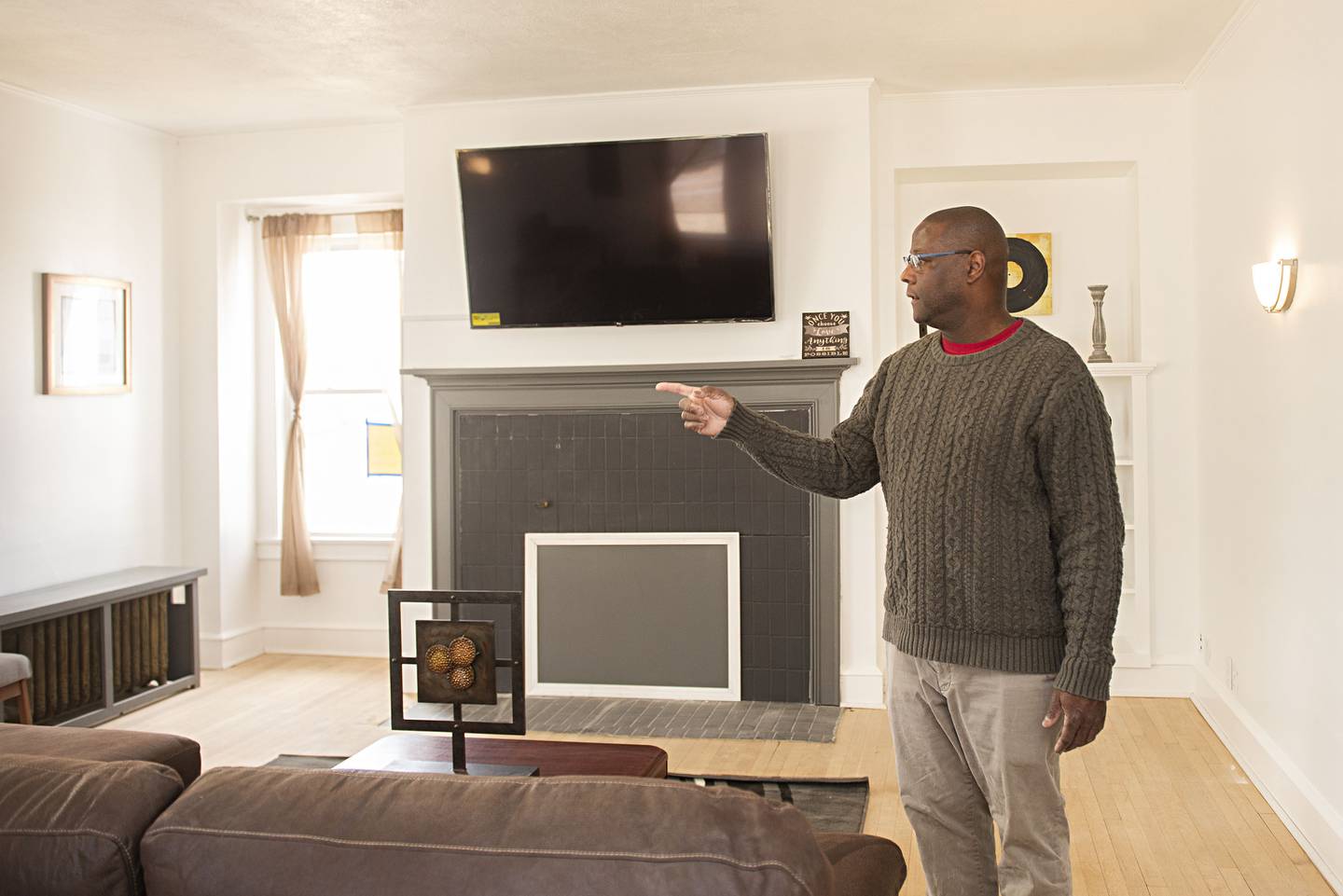 Lott filed his request for the lodging house designation, which is a special use allowed in the residential district in which it is located, on March 18. A lodging house is defined as "a building with not more than five guest rooms where lodging is provided for compensation pursuant to previous arrangement, but not open to the public or overnight guests."
A sober living home is one in which abusers who have completed rehab live for a time, getting treatment and supporting one another while they attend school, find jobs and work on their recovery. It's a way to keep them from returning to their previous environments, where they used, had friends who used, and likely don't have the services and support needed to maintain their sobriety.
As the name implies, they must be sober to live there.
Experts say such post-rehab landing spots are key to a successful recovery, and there are a dearth of them in the Sauk Valley. Creating more has been a goal of area substance abuse treatment providers for many years, especially after a rise in local deaths during the opioid epidemic.
Legacy House residents pay a nominal rent, and are required to be outside of the house during the day on weekdays, either working, attending school or job hunting, Lott said. It is managed by Sauk Valley Voices of Recovery, the offices of which are nearby, at 630 N. Galena Ave., and operated by Allied Note Investors LLC of Pennsylvania, doing business as Legacy Sober Living Homes.
Some of the neighbors think that a residential neighborhood is no place for a sober living house.
They and others also say that allowing it to operate under the lodging house designation "opens doors for things other than the intended use," City Manager Danny Langloss said in a news release Monday announcing the petition withdrawal.
"City officials will begin a formal analysis of sober homes and consider the potential of specific zoning designations for these specialized recovery homes," Langloss said in the release. "The review will include research, community engagement, and a needs analysis."
Ken McLean is a member of a neighborhood group that opposes having a sober living home in a residential area. The group is in favor of the concept, but not of the location, McLean said.
In addition, if the lodging house designation were to be approved, "it would allow individuals to request this special use in every R-2 residential district in Dixon, as well as potentially every R-3 residential district," he said in a letter to the editor Sauk Valley Media published last month
The Sinnissippi Recovery Home at 922 W. Washington Ave., a former Kreider Services group home, has been a sober living house for up to 10 men since May 30, 2018. It, too, is not zoned correctly and will become part of the recovery home zoning analysis, the release said.
In June 2020, Sinnissippi Centers also opened a 15-bed recovery home for women, at 200 W. Hawley St. in Amboy. It also was a former Kreider home, but fhere is no zoning issue there, Sinnissippi CEO Patrick Phelan said.
Both are in residential neighborhoods, and neither has caused any kind of security issue since its opening, Phelan said.
"I think we've been good neighbors."
In deciding whether to create a new zoning designation in Dixon, the city will research what other towns do, and will hold a town hall meeting to share the results of its research and to hear residents' concerns.
After that process, the City Council will consider whether to formally propose a zoning code text amendment to the Plan Commission.
Amendments require a majority vote of the Plan Commission followed by a majority vote by the City Council. If the commission does not issue a majority vote for a text amendment or a zoning request, the council can make the change with a super majority vote.
Follow the City of Dixon on Facebook for updates.
As Langloss pointed out in the release, Dixon has a history of supporting recovery efforts.
Langloss was chief of police in 2015 when the Dixon Police Department became the second department in the country to create the Safe Passage Program, which allows substance abusers to be diverted to treatment rather than jailed.
He still a member of the Police Assisted Addiction and Recovery Initiative's National Police Leadership Board.
The program, which expanded into Whiteside and Ogle counties, and has helped place more than 700 people in treatment, the release said.
For the past seven years, the department has been awarded a grant through the Illinois Criminal Justice Authority that covers the costs of a program coordinator as well as recovery coaches. These services are completed in partnership with Sinnissippi Centers and Sauk Valley Voices of Recovery.
In addition, in 2019, KSB Hospital in Dixon received a $1 million grant to create a network combating substance abuse in the region.
The grant was used to implement Project Open, a consortium of medical, behavioral health, public health, public school and law enforcement professionals, to focus on opioid prevention across all ages through awareness, education and training.