DIXON — Mike Grady was named the Citizen of the Year for his dedication and service to education in the community spanning more than 30 years.
Grady, who's been the principal at Dixon High School since 2003, came to the school in 1991 as a math teacher and an assistant coach for the boys basketball team. His 31-year tenure will be coming to an end as he retires at the end of the school year.
He was honored with the award Friday among dozens of friends, family and community members during the Best of Dixon Gala hosted by the Dixon Chamber of Commerce and Main Street sponsored by Sauk Valley Media and Value Lab.
"Many people are tempted to rest, ride it out, and be comfortable with whatever happens around them near the conclusion of their careers, knowing that they only have so much time left. This individual is not like that," Chamber Main Street Executive Director Jeremy Englund said. "While he is looking forward to the next chapter in his life, he is tackling his final year of high school with the same vigor, dedication, and enthusiasm that he has always shown."
He's frequently listening to problems and issues, and attempting to find solutions that will keep DHS moving forward, he said.
"We are well aware of what we have had with our principal and will miss him dearly when this year is over, despite the adage that 'you don't know what you've got until it's gone,'" Englund said. "Our children, teachers, staff, and community have benefited from his professional career. His impact will be felt for a long time, and we appreciate everything he has done."
Citizen of the Year honorees are individuals who have demonstrated outstanding leadership in the community.
"With a willingness to serve others with vision and purpose, these individuals have extraordinary strength of character and serve as role models for our community's present and future generations," Englund said.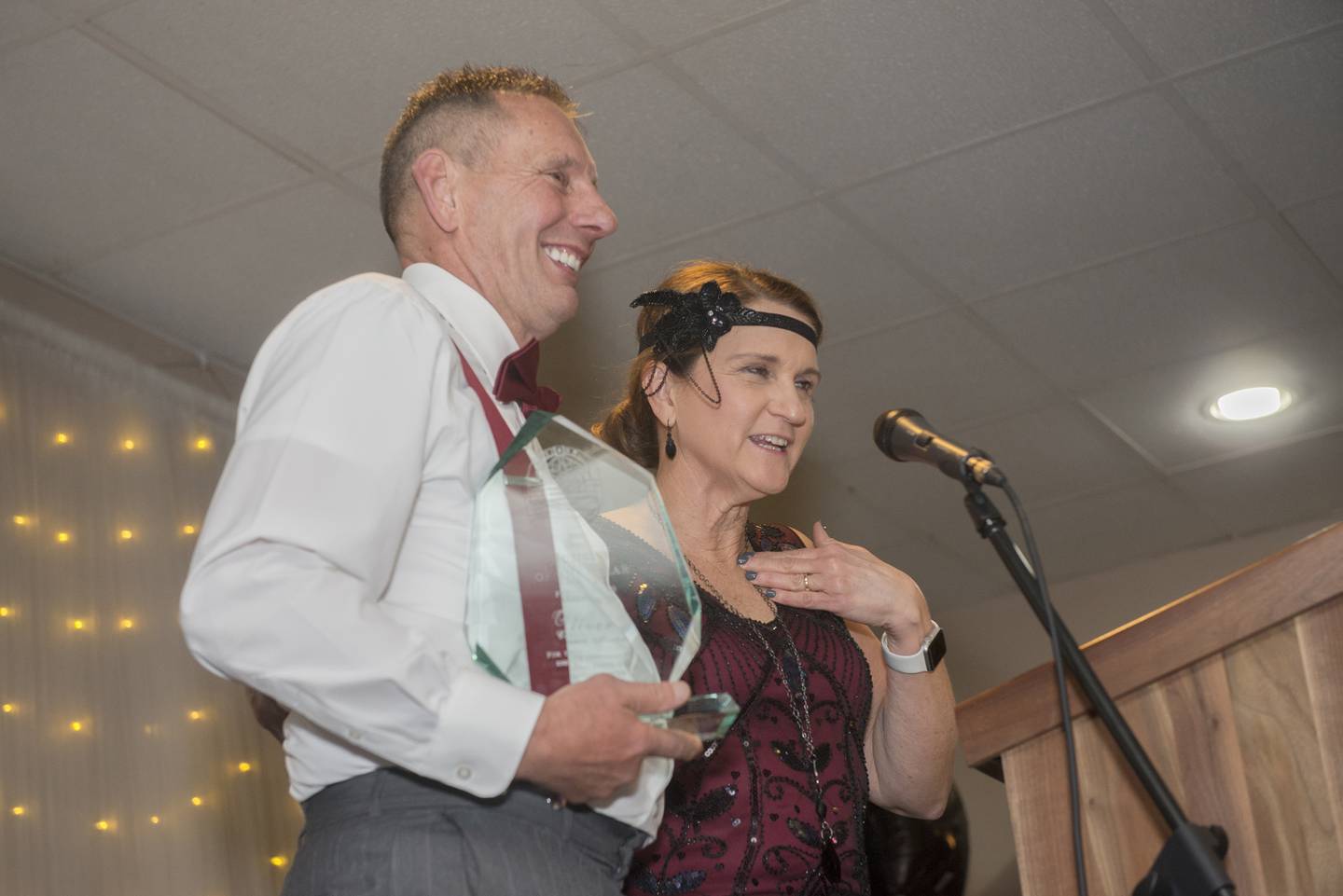 Several others were recognized during the event for their dedication to Dixon.
Oliver's Corner Market was named Business of the Year, and owners Tim and Patty Oliver were honored as pillars in the community.
They've done their 24 Days of Giving for years, and between 2020 and 2021, they were able to donate more than $15,000 worth of food, totaling around 1,200 pounds.
Last year, they donated lunches to KSB nurses on the front lines of COVID-19 surges, and they had brown paper bags at check out where people could write a word of encouragement or a positive message to show the nurses how grateful they are for their hard work.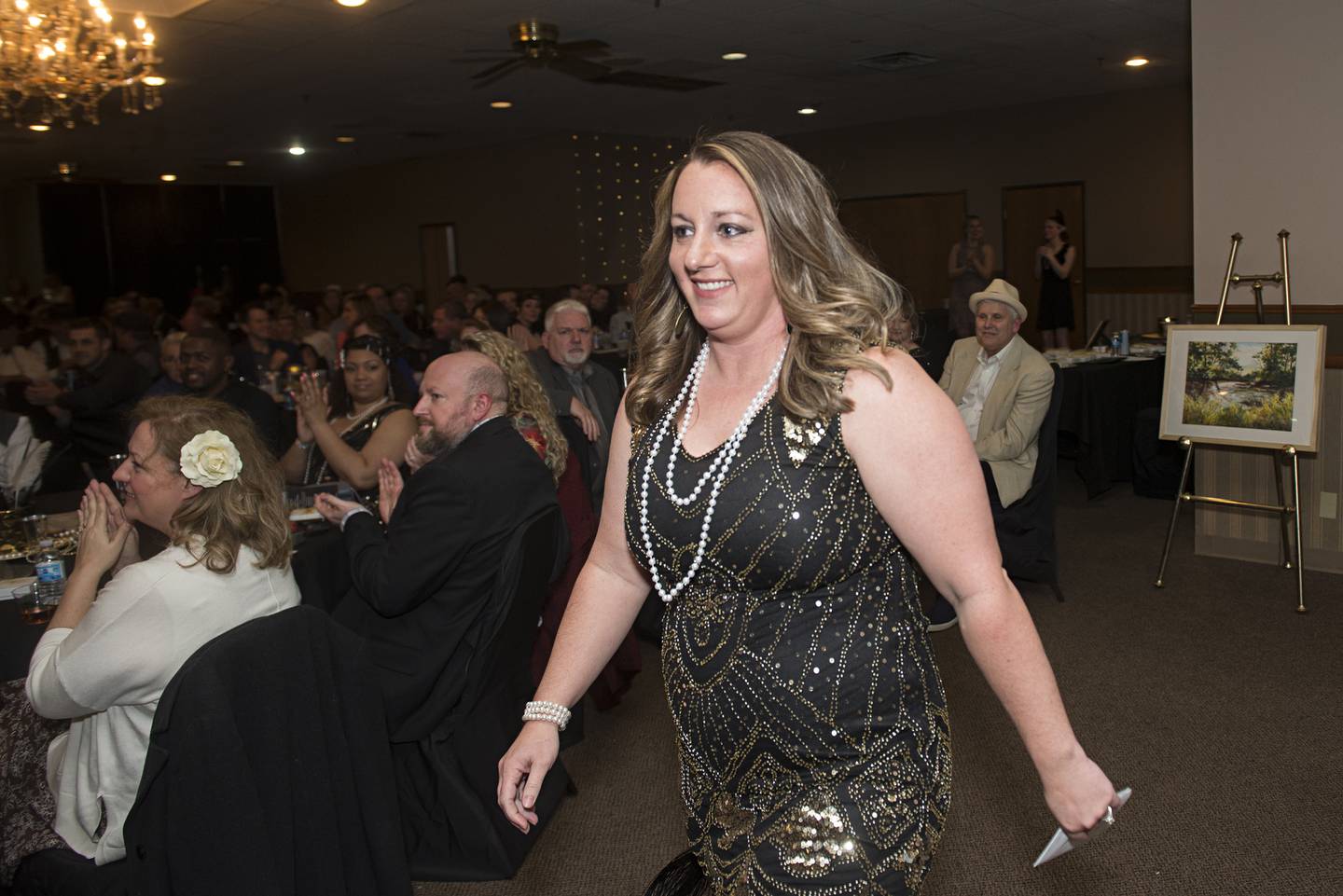 The 4 Under 40 award winners were Chris Bishop, Grace Crowe, Lauren Mills and Emily Zimmerman.
Bishop is serving a second term on the Dixon City Council and is a longtime wrestling coach. He was described as a person of honor and honesty who's level-headed, has a lot of common sense and "is constantly making judgments in the best interests of Dixon."
Crowe, owner of Stone Bridge Running, was recognized as a role model to aspiring women entrepreneurs in the area as well as a dedicated volunteer.
She has helped with the Franklin Creek Conservation Association, United Way of Lee County, Reagan Run and Hennepin Hundred.
Mills serves on the United Way of Lee County board of directors, the Kiwanis Club board of directors, and the YMCA volunteer board.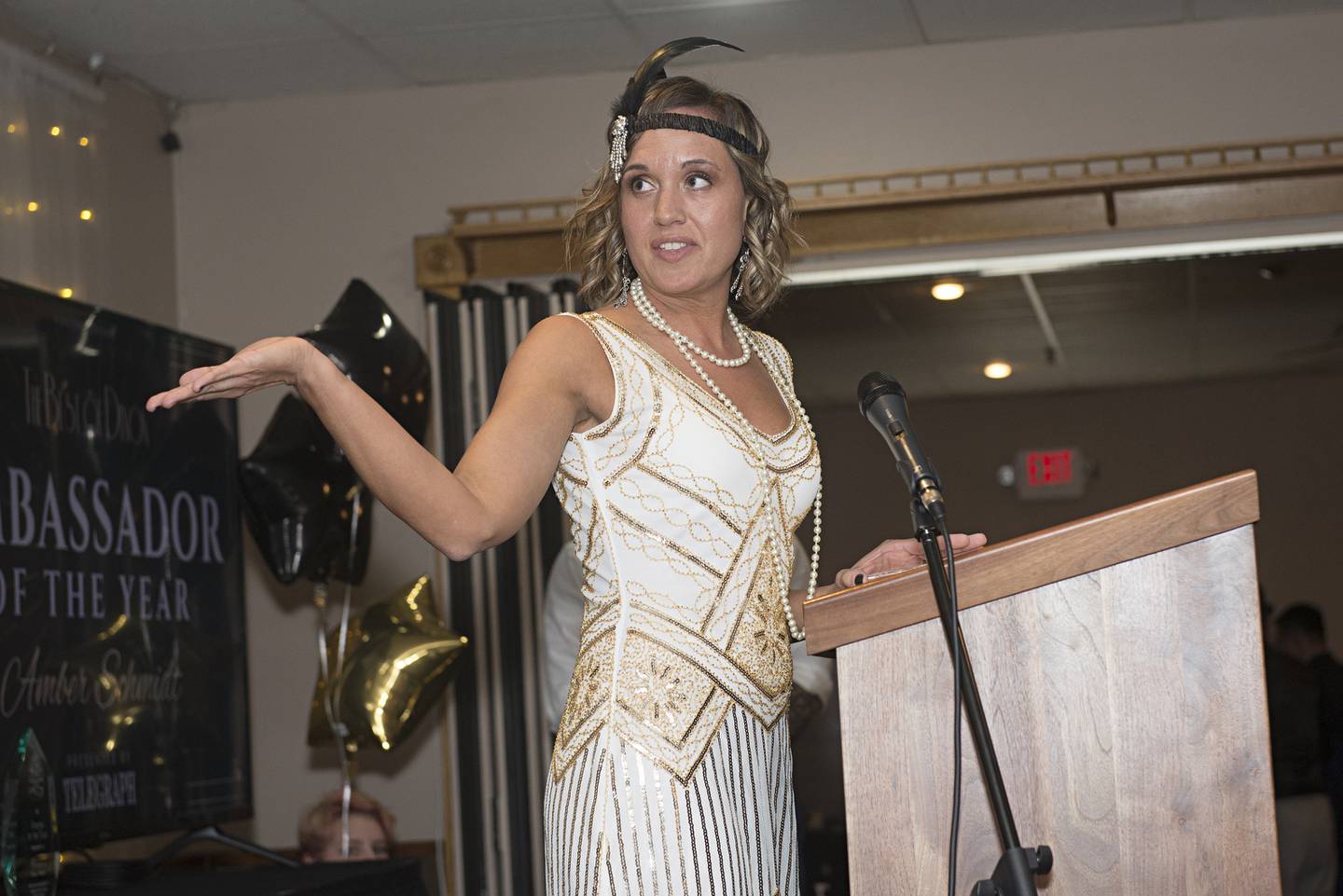 Zimmerman is the facilitator for the eastern part of the Creating Entrepreneurial Opportunities program at the Whiteside Area Career Center, and strives to "change future generations for the better, and she is involved in others' social, cultural, and educational improvements."
Debbie Bay was presented with the Volunteer of the Year award for her work including ushering shows at the Dixon Historic Theatre as a volunteer and board member. She's also a member of the Petunia Festival Board, and worked the hospitality tent at the annual Blues, Brews, BBQ and Bags for the Brave event.
Amber Schmidt was named Ambassador of the Year for being a welcoming face at Chamber Main Street networking events, dedicated helper at community events and a positive representative for the Discover Dixon brand.