Marcus Williams, 18, of Dixon, is Newman Central Catholic High School's January Student of the Month. His parents are Ed and Katy Williams, and he has three brothers, Travis, Isaiah, and Tyson, and a sister, Sierra.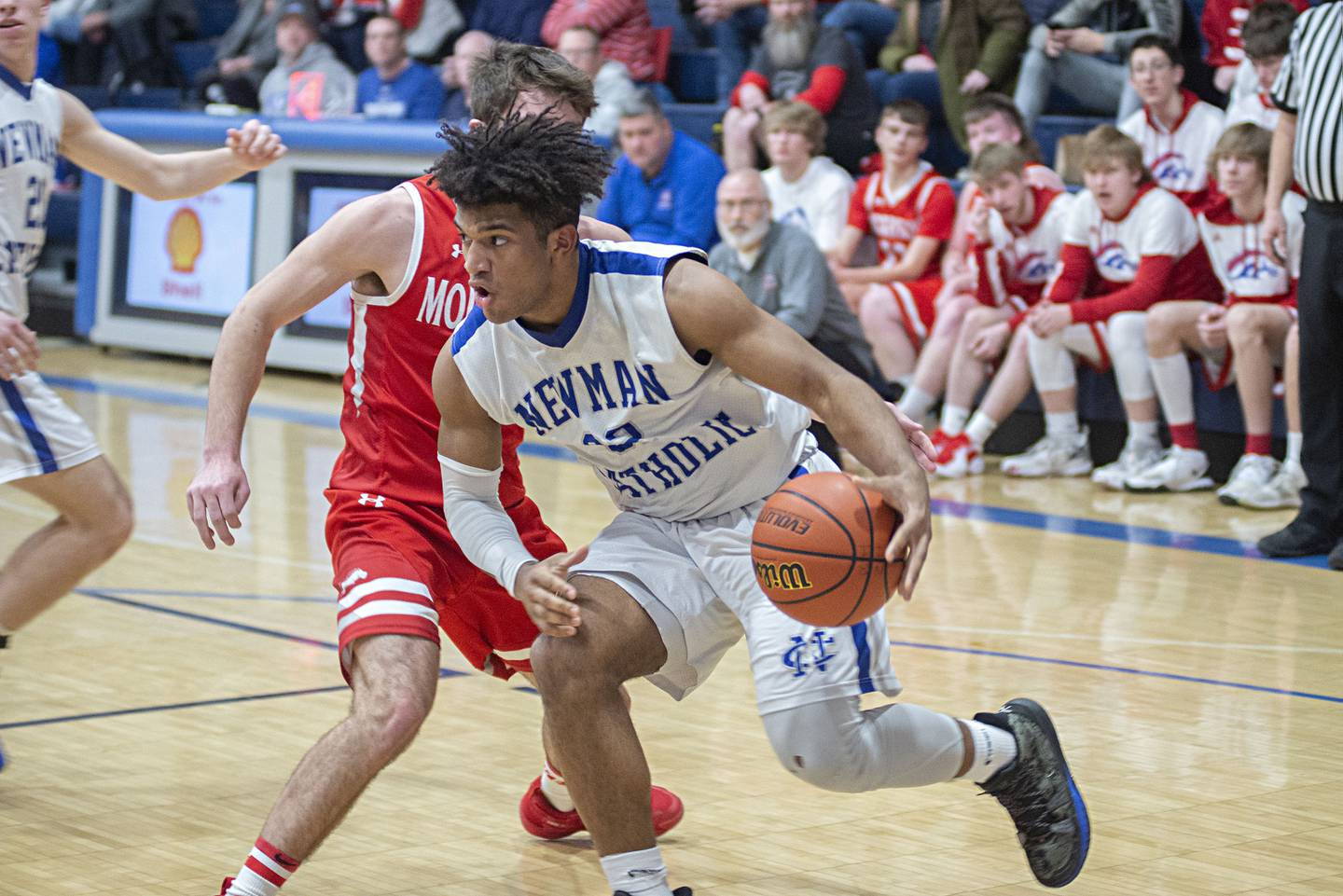 Favorite class: Speech, because I loved all the different speeches we gave.
Least-favorite class: Geography, because it wasn't the most interesting class.
Favorite teacher: Andy Accardi, because he has taught me so much. He is someone I can go to for anything, whether it's an injury, a problem in school, or a problem in life.
School activities in which you participate: Football, basketball, track, National Honor Society, and Key Club.
10) Civic, church, or other volunteer activities in which you participate: I attend St. Patrick's Church in Dixon.
What will you do after high school? Attend a 4-year university and major in business administration or communications.
What is something you learned in high school that you think you'll never use? Soh Cah Toa, because I strongly dislike geometry.
If you could change one thing about your school, what would it be? I would add Gatorade fountains, because I love sports drinks.
If you could create any new class at your school, what would it be? Speech 2, because I was only able to take it one semester.
What does it take to be a successful high school student? Hard work and time management.
Do you have a job? I work for my aunt, who owns the Kona Ice truck in Dixon. I get to work with all my family members and sometimes friends as well.
How would you describe your group of friends? Energetic and caring.
Who is your best friend? Owen McBride. He is my cousin and we have gone through life together going to the same schools and playing for all the same teams.
What do you do in your free time? Play sports, video games, or just hang out with friends. I like to play the piano and learn little snippets of songs I like.
What kind of music are you listening to? I listen to a bit of everything, but mainly rap and pop.
If you could go anywhere in the world for free, where would it be? Jamaica, because I would love to see the culture they have first-hand.
What is your favorite childhood memory? Going to the Dells with my baseball team during middle school.
What cheers you up? Listening to music or working out.
What is your life's philosophy? Work, sweat, bleed if you must, but don't ever quit.
What would you do if you received $1 billion dollars all of a sudden? Save half, spend half.
Is there anything else you want people to know about you? Yes, I know I probably need a haircut
Your favorite:
Food: Chicken spaghetti
Musical artist: Polo G
Movie: "The Longest Yard"
TV shows: "Ben 10″ or "Fresh Prince of Bel Air"
Book: "True Legend" by Mike Lupica