LANARK – Playing in front of the home fans in a regional semifinal didn't cause much consternation for the Eastland volleyball team Wednesday night.
The Cougars jumped out to early leads in both sets and played from ahead all match long, defeating Fulton 25-18, 25-17 in a Class 1A Eastland Regional semifinal match.
Eastland (26-10-1) led 8-3 in the first set after a Kaydence Coulthard kill, then led 8-2 in the second set after a Katlyn Spong block. The Steamers (18-17) never led in either set.
"It was really nice to have those leads, because we had no worries and kept our energy up and really pushed each other," Eastland senior Addison Burkholder said. "When we made a mistake, we just shook it off and knew there was another point coming and we had it."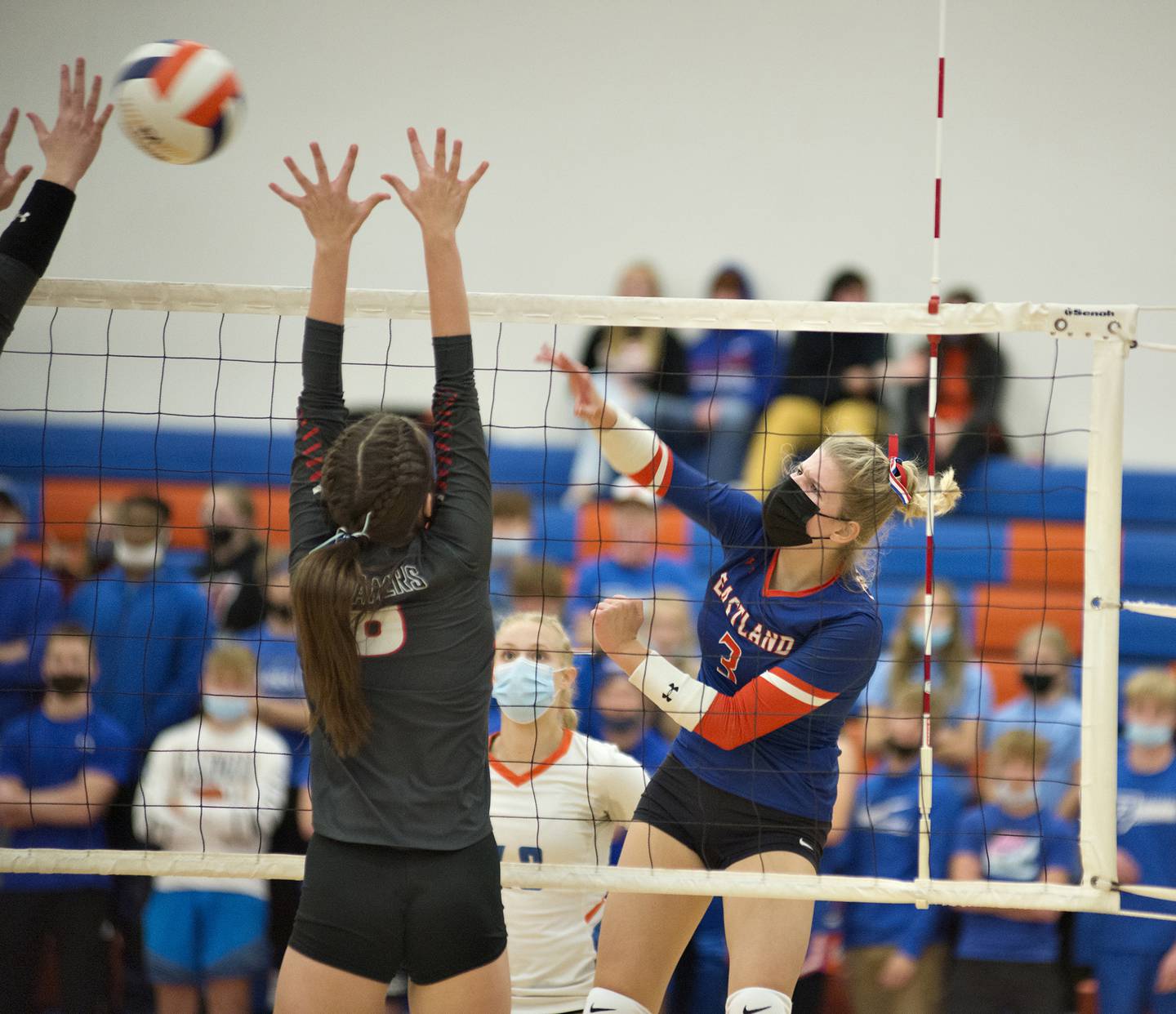 Energy was the buzzword for the Cougars coming into the match, and coach Kelsey Thurman was happy to see plenty of it throughout both sets.
"It definitely helps being at home; having a regional is a lot of fun," she said. "Energy is something this team has struggled with in the past, and that's been one of our goals is to bring that energy every single time, regardless of what happened the point before. I thought we did a really nice job of it.
"We are a momentum team, and getting that big lead from the get-go was a big help. We really feed off of that."
Fulton fought back to 14-13 in the first set after a Brooklyn Brennan ace, but a kill and ace by Quinc Haverland and a block by Jenica Stoner pushed the lead back to 18-13. Blocks on back-to-back points by Spong made it 21-15, then a Spong block, a back-row kill by Burkholder, and a kill on a free ball by Annika Myre closed out the first set.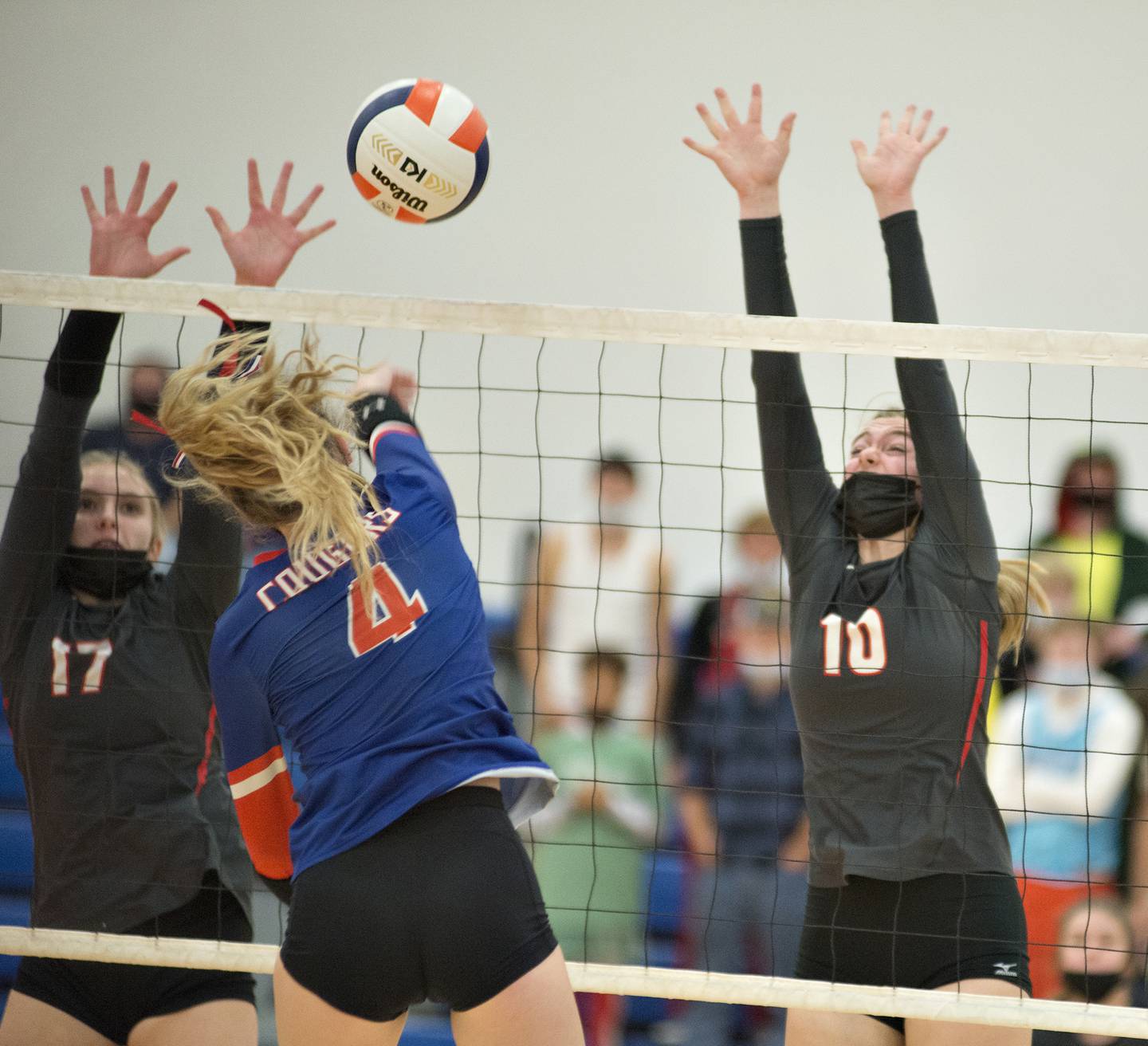 In the second set, Fulton got kills from Kara Stoecker and Annaka Hackett to get within 8-4, but Bukholder and Myre answered with kills later, then consecutive kills by Burkholder, Spong and Myre and an ace by Stoner made it 17-9.
Fulton got late kills by Stoecker and Brennan, but a pair of errors on the last two points sent Eastland into tonight's regional final against Newman.
"I think our girls started to play scared of the season being over, and it kind of overtook them; you could see it on their faces," Fulton coach Stacy Germann said. "Serve receive just killed us; we got stuck where we couldn't get our offense going off the serve receive, and that's a key for us is to be able to get a good hit off serve receive, and that just didn't happen tonight."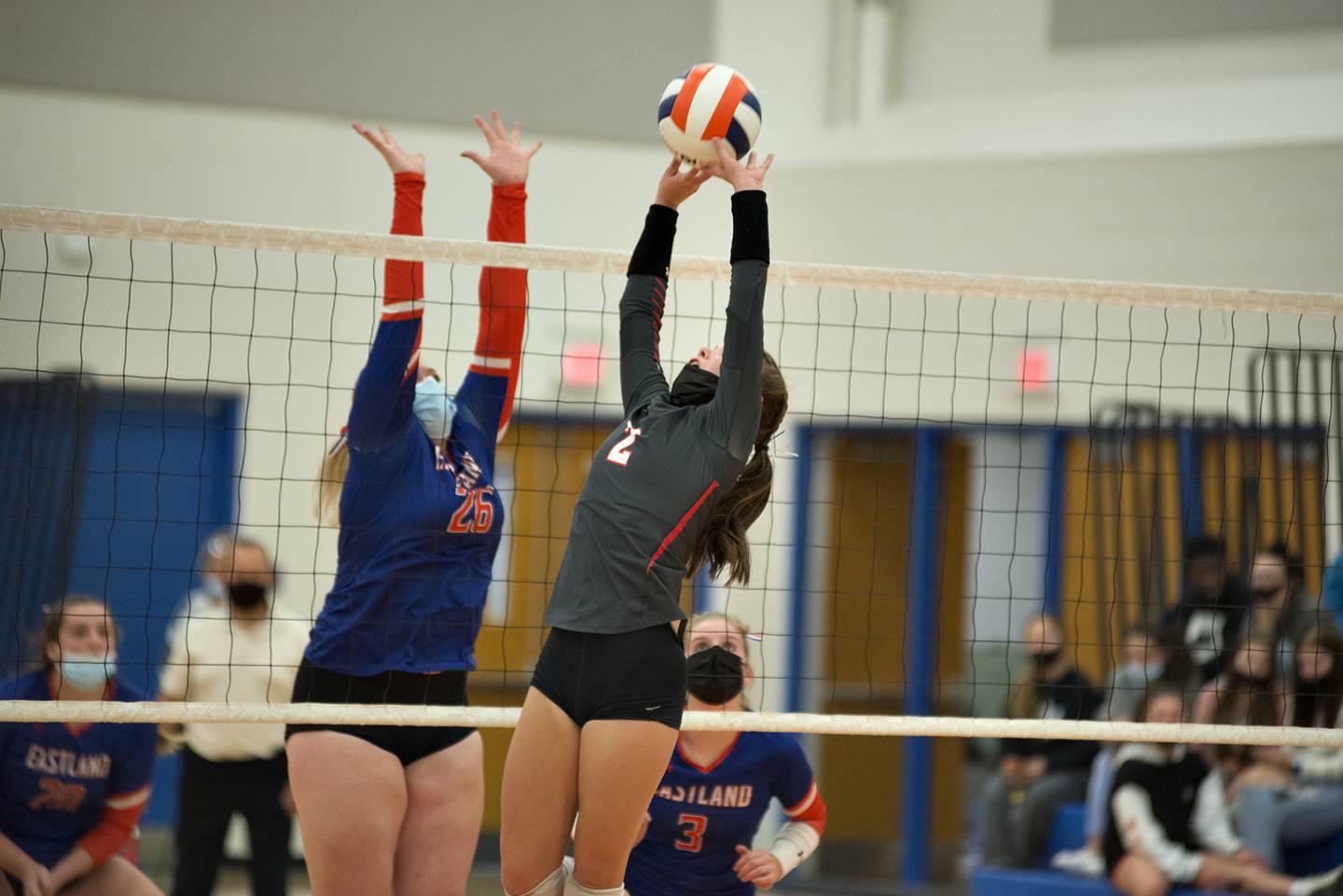 Stoecker had six blocks and three kills, and Brennan added four kills, six assists, five digs and an ace for Fulton. Reese Dykstra finished with two kills, two aces and a block, and Teegan Germann chipped in nine digs.
Burkholder led Eastland with 10 kills and 22 digs, and Chloe Sweitzer also had 22 digs. Spong stuffed three blocks, Coulthard served three aces, and Stoner dished 20 assists, mixing up the attack to keep the Steamers guessing.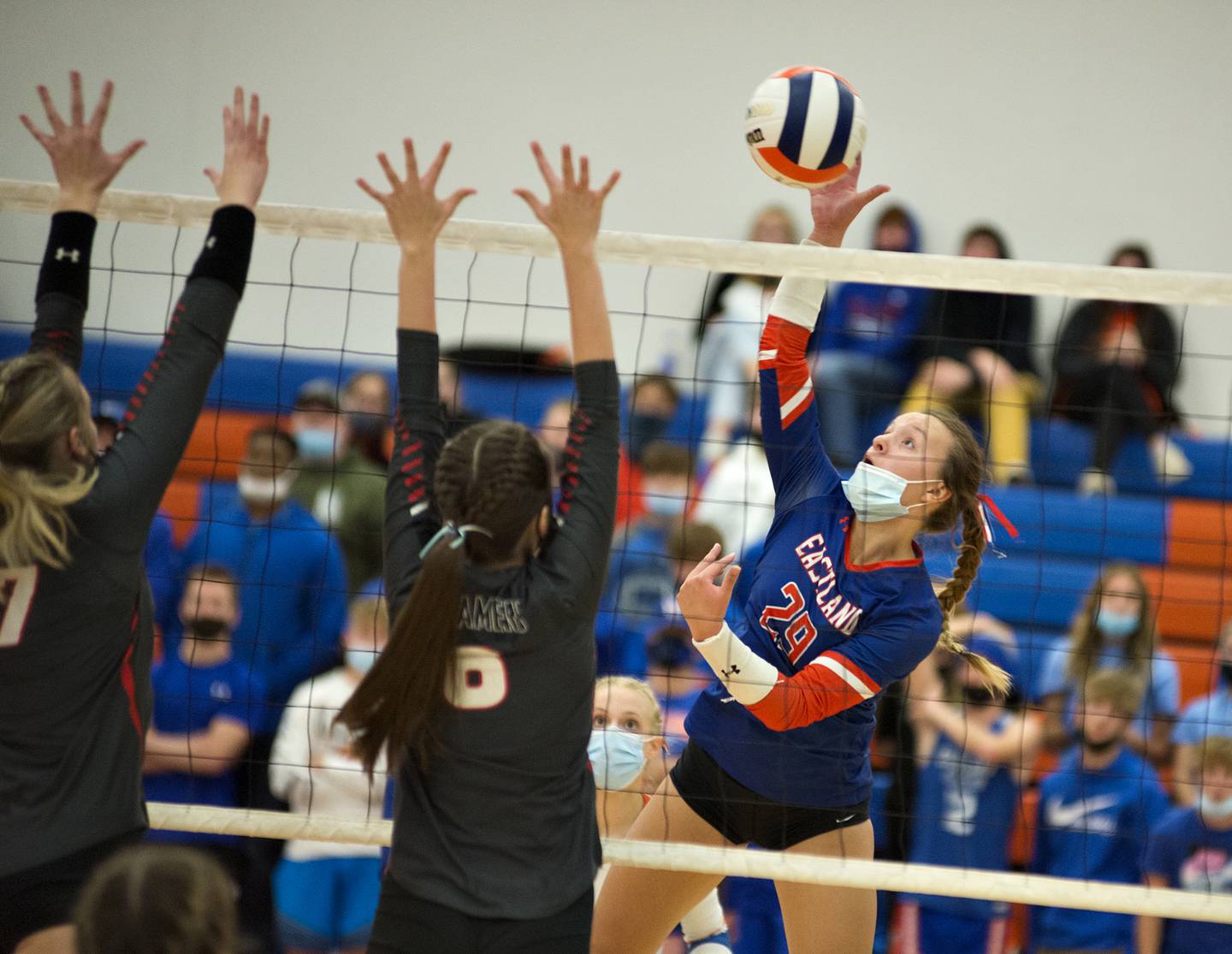 "Jenica's really good at spreading the net out, and we hit smart shots," Burkholder said. "I think the energy and the environment around us really pushed us tonight."
"The beauty of this group is they're all just well-rounded volleyball players," Thurman added. "There's never a moment or time or rotation where I'm not confident in sending the ball to anybody at the net and them being able to put it away."