LANARK – Survive and advance is the mantra in the postseason, and the Newman volleyball team went through all the lows and highs of that Wednesday evening.
After losing the first set, the Comets battled back with their backs against the wall and rallied for a 21-25, 25-15, 25-23 win over Forreston in the semifinals of the Class 1A Eastland Regional.
Forreston led the whole way in the first set, with Newman fighting back to within 20-19 on a Kennedy Rowzee block, two Katie Grennan aces, and a back-row kill by Jessalin Johns.
But the Cardinals regained control with a pair of kills by Jaiden Schneiderman and a final tip-kill by Brooke Boettner.
The Comets jumped out quickly in the second set. Ally Clevenger and Rowzee had early kills, then a pair of back-row kills by Clevenger before she moved into the front row for another kill, and a back-row kill by Johns pushed the Newman lead to 14-8.
"I think we were flustered in the first set because it was our first postseason match and there were a lot of nerves," Clevenger said. "But I think once we got our passing under control, we were able to put the ball down much easier."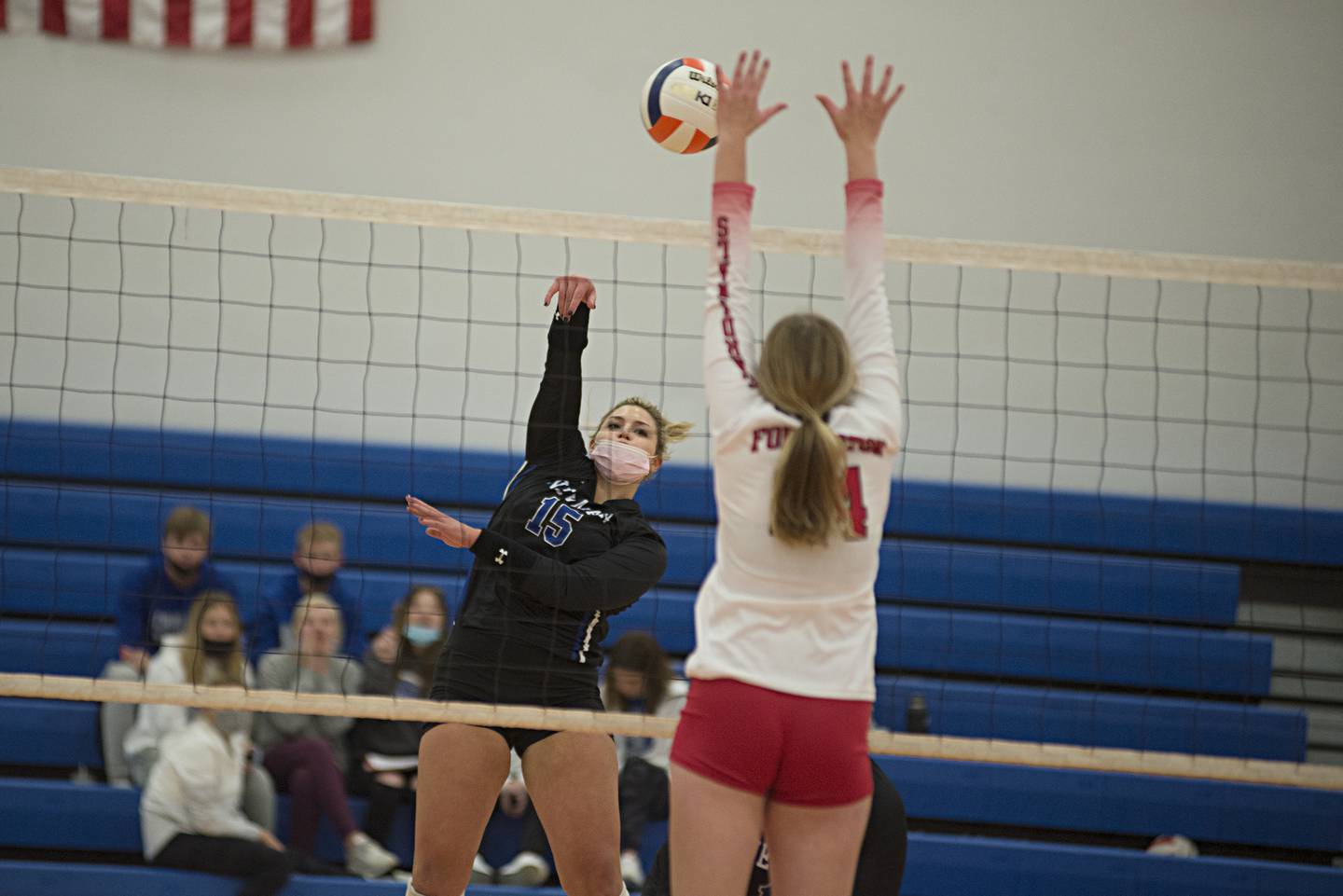 Kills by Rowzee around a Forreston error made it 19-11, then Clevenger, Rowzee and Johns had kills on consecutive points for a 22-12 lead, before a Johns tip-kill and a Forreston lift violation forced a third set.
"All that was running through my head was playing for the seniors," Rowzee said. "I didn't want this to be their last match, so I think I just really wanted to push, and I think everyone started coming together and really played for our seniors."
The third set saw two early service errors by Newman to give Forreston the lead. The teams then traded points for much of the set, with Newman trailing by two or three most of the way.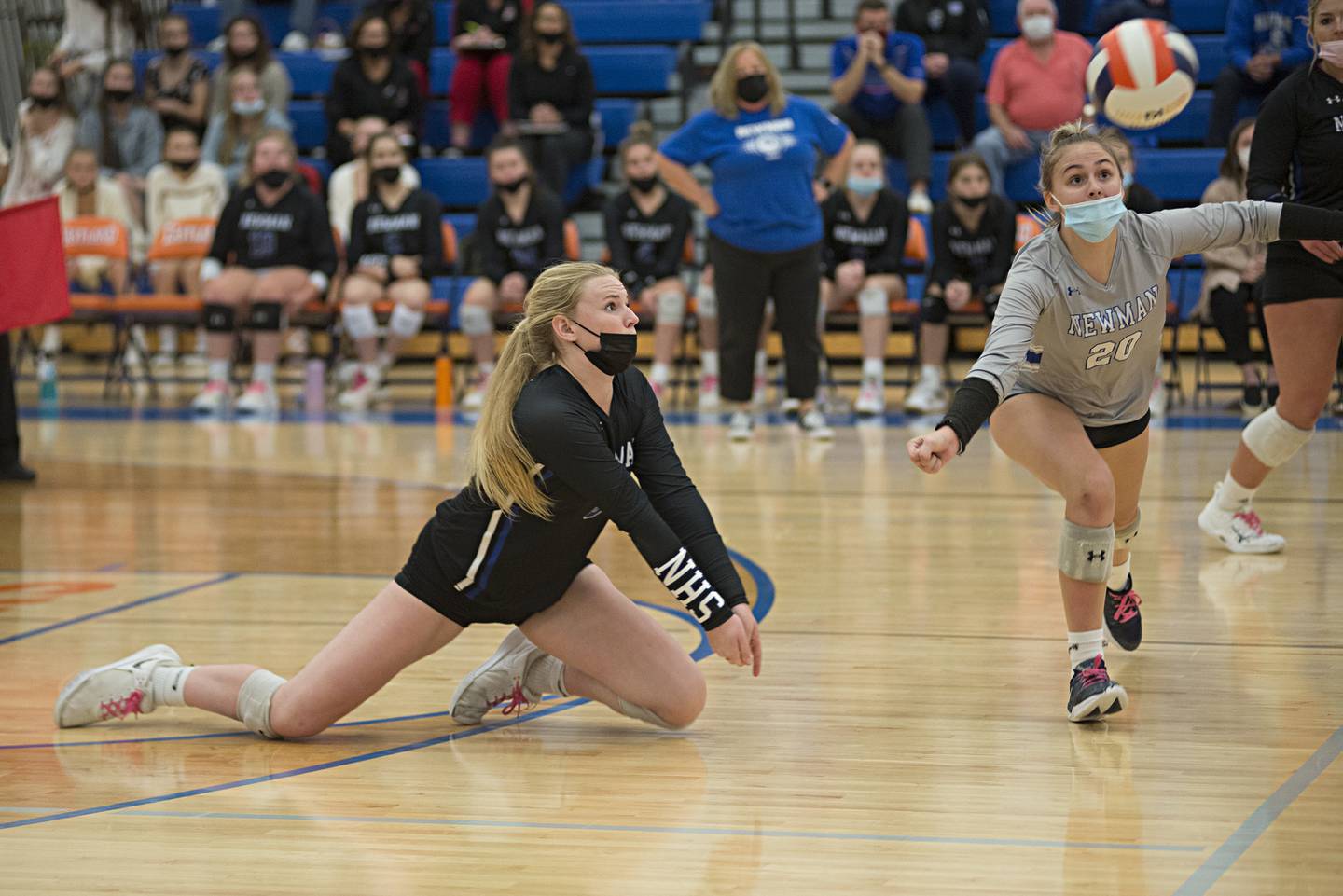 Down 19-16, Johns spiked a kill and Clevenger followed with a block and a kill to tie the score 19-19. Another Clevenger kill and two errors by Forreston made it 22-19 Newman.
"I think we just started playing better as a team, honestly," Clevenger said. "Our hitters became more active, so I think that's why it felt like we had the right rotations at the right time."
"I was on the bench screaming," Rowzee said. "We started to slowly push to the end, and we definitely finished well."
The Cardinals battled back to tie the score at 23, but after a Comet timeout, Clevenger got a kill and a Forreston hit went long to give Newman the win.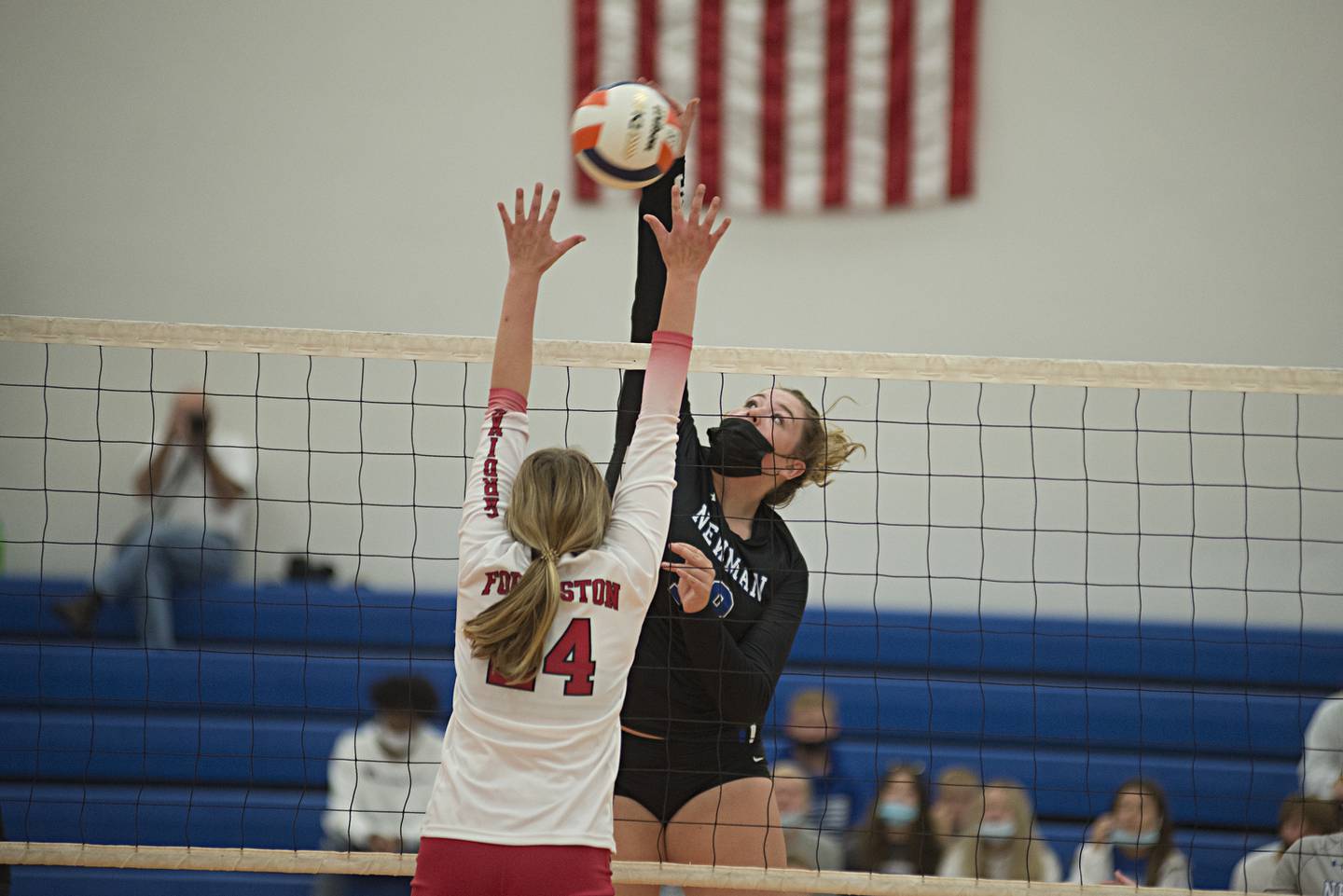 "I think during the first set, we started off really tight, and we weren't playing our volleyball," Newman coach Debbi Kelly said. "We worked really hard to close the gap in the first game, so we kind of just took that into the second one, and we came out and played our game.
"The third one, we started it with two missed serves, and we were behind the 8-ball right from the beginning. We gave them the momentum from the start, and it seemed like every time the tide was turning our way, we'd make a mistake and turn it right back to them. But we got through it, kept our heads and finished the game. We're obviously happy that we won, but we're not happy in how we played to get the win."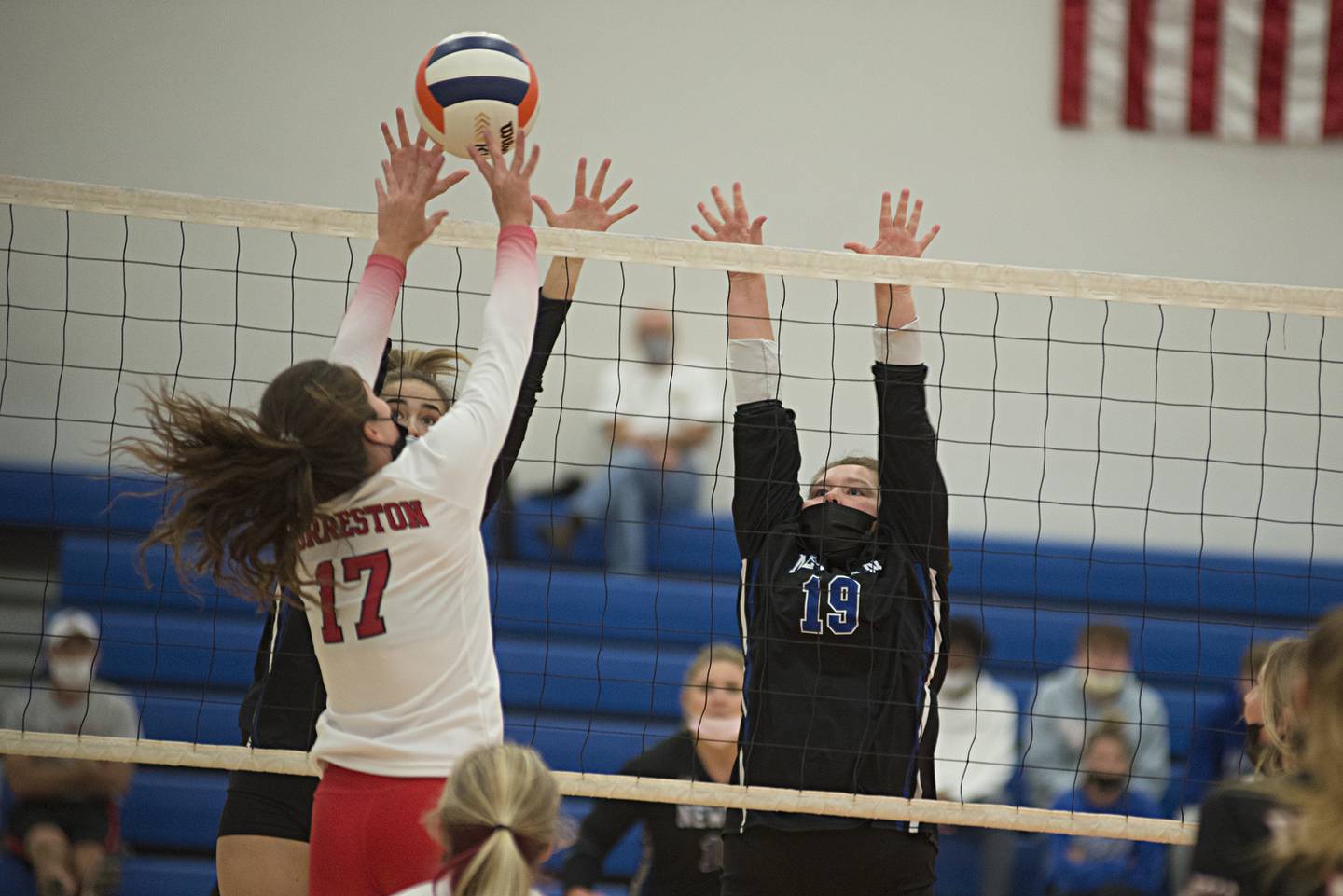 Clevenger had 15 kills and 16 digs, and Rowzee added 14 kills and 6.5 blocks. Johns finished with seven kills and 18 digs, Katie Grennan added 15 assists, seven digs and three aces, and Paige Grennan chipped in 17 digs. Shae McNeill finished with 12 assists and 11 digs for the Comets, who advance to the regional title match against Eastland tonight.
Schneiderman led Forreston with 10 kills, Rylee Broshous had six kills, and Brooke Boettner had 13 assists and four kills.
"Our goal was to serve pretty aggressively against them to get them out of system so they couldn't get to their powerhouse hitters, and I think we did a decent job of that," Forreston coach Shannon Williams said. "We knew their hitters were going to get their kills, but we just needed to bounce back and get ours, too.
"And my defense has been pretty great all season for me; they really hustle and get after it, and they keep balls alive for us. They did that again tonight, we just couldn't finish."