DIXON – Even though she didn't mention it to her team, Dixon girls tennis coach Jamie Brigl was pretty excited that the Duchesses were 5-0 winners over Rochelle – her alma mater – on Monday afternoon at the Emma Hubbs Tennis Courts in Page Park.
In a dual full of matches that could've gone either way, the Duchesses (6-6) found a way to pull off the victory at home, and bounce back from last week, which featured a few dual losses.
"We could've gotten the 5-0 sweep or we could've lost," Brigl said. "Everything was so close there that it really just depended on a couple of games as to how it turned out. That's kudos to Rochelle; the 5-0 win isn't an accurate representation of their skill level. It definitely could've easily gone 3-2 or 2-3.
"But the coolest thing is this group of girls is really fighting this year. They're very coachable, they make adjustments in-game, and they care to compete, and I love it. It makes it a lot of fun to watch and a lot of fun to coach."
Dixon's No. 2 doubles team of Addison Arjes and Kyarra McGlown won a 6-3, 5-7, 10-4 decision, while Rylee Pfoutz pulled out a 7-6 (5), 6-1 win at No. 2 singles.
Pfoutz led the first set 5-2 before Rochelle's Madison Ost won the next four games to take a 6-5 lead. But Pfoutz won the next game to force a tiebreaker, then pulled that out 7-5.
"I just had to keep pushing through, like I did the first couple of games, not let up," said Pfoutz, who is out for tennis for the first time. "I had to hustle, but also be patient. Keep running, keep rallies going, try to hit the ball away from her, not hit it right back to her."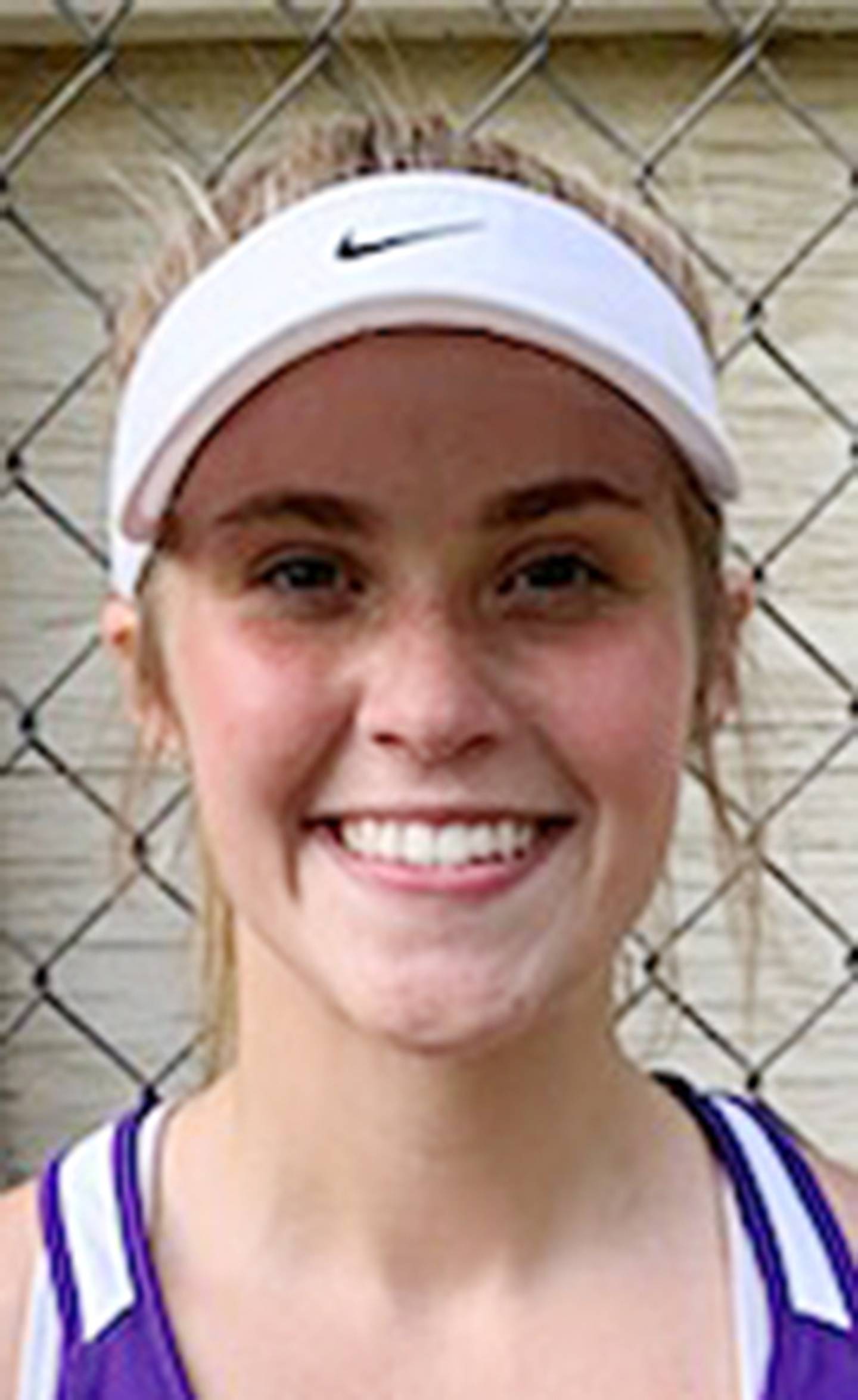 Leah Stees and Siena Kemmeren also battled through a close first set to win 7-5, 6-3 at No. 3 doubles for Dixon.
At No. 1 singles, Chloe Coil was dominant in a 6-0, 6-1 victory. She played a patient brand of tennis, serving as a consistent backboard and sending shot after shot back across the net against Rochelle's Emma Hicks.
"I think I used to rely too much on trying to put the ball away right away," Coil said. "I was just taking my time and rallying out, just waiting for my opponent to make a mistake really was successful for me.
"I'm naturally really a hard hitter, so I just love to smash it and put it away, but as I've gotten older and have more responsibility on me being Singles 1, I have to take my time, even if I don't always like it – but it's been working well."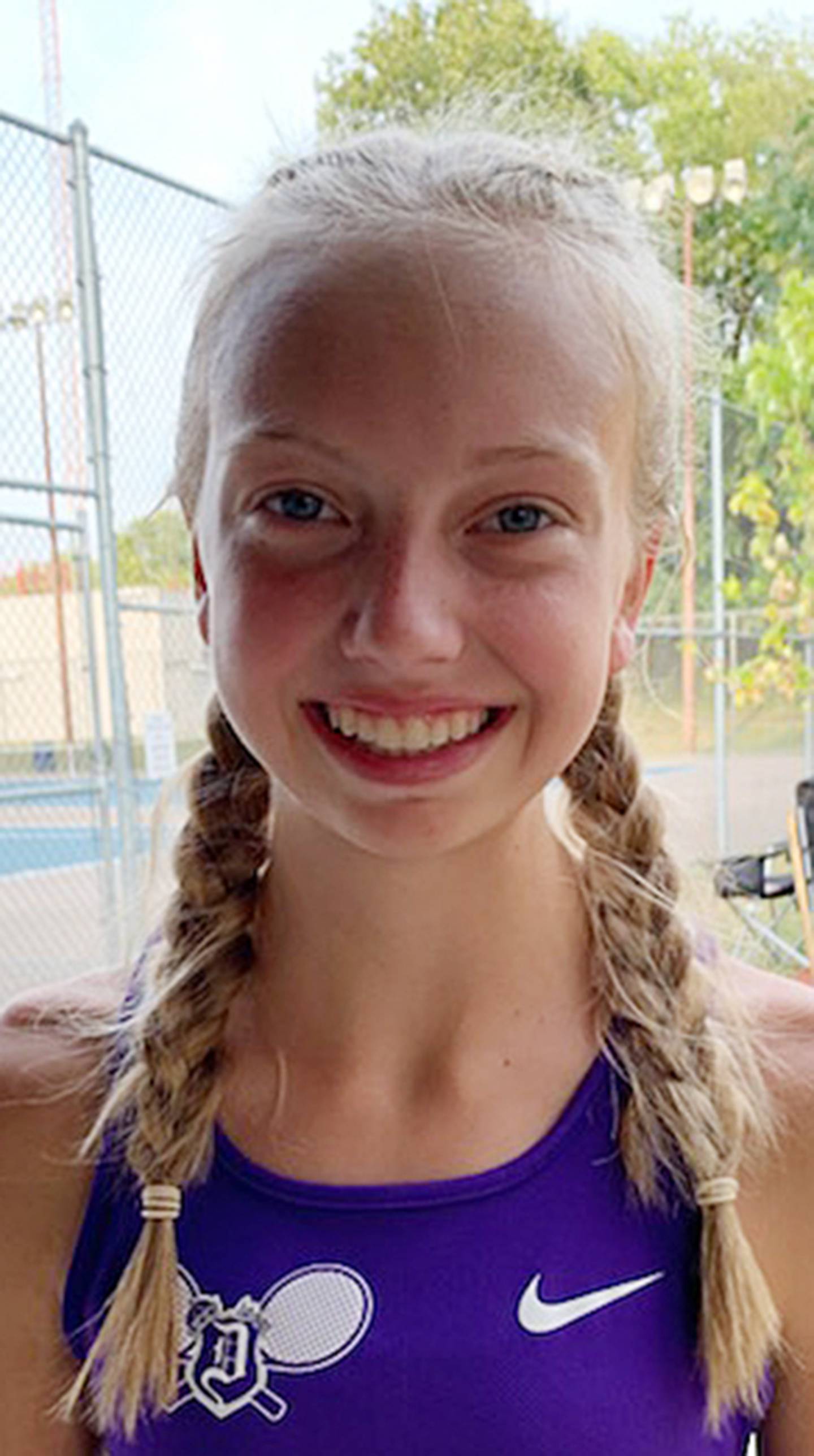 The Duchesses also got a big win from Grace Ferguson and Leah Kuehl and No. 1 doubles. Facing off against Rochelle's MéLisa Young and Jordin Dickey – the runners-up in the doubles division at the 1A Rochelle Sectional last season – the Dixon duo came away with a 6-4, 6-2 victory.
"We were good at being aggressive and consistent, and we tried to make them make mistakes," Kuehl said. "It's nice to have a partner you can rely on, because if you mess up, it's fine because your partner can help you get back up."
"I think just warming up quickly was the key," Ferguson added. "Normally in our first set, we need a little time to get used to the opponents, but I think in the second set we came back and were more aggressive and we worked together well."
Ferguson, a junior, and Kuehl, a freshman, have known each for years other through Dixon youth tennis lessons, but this is the first season they've been paired up.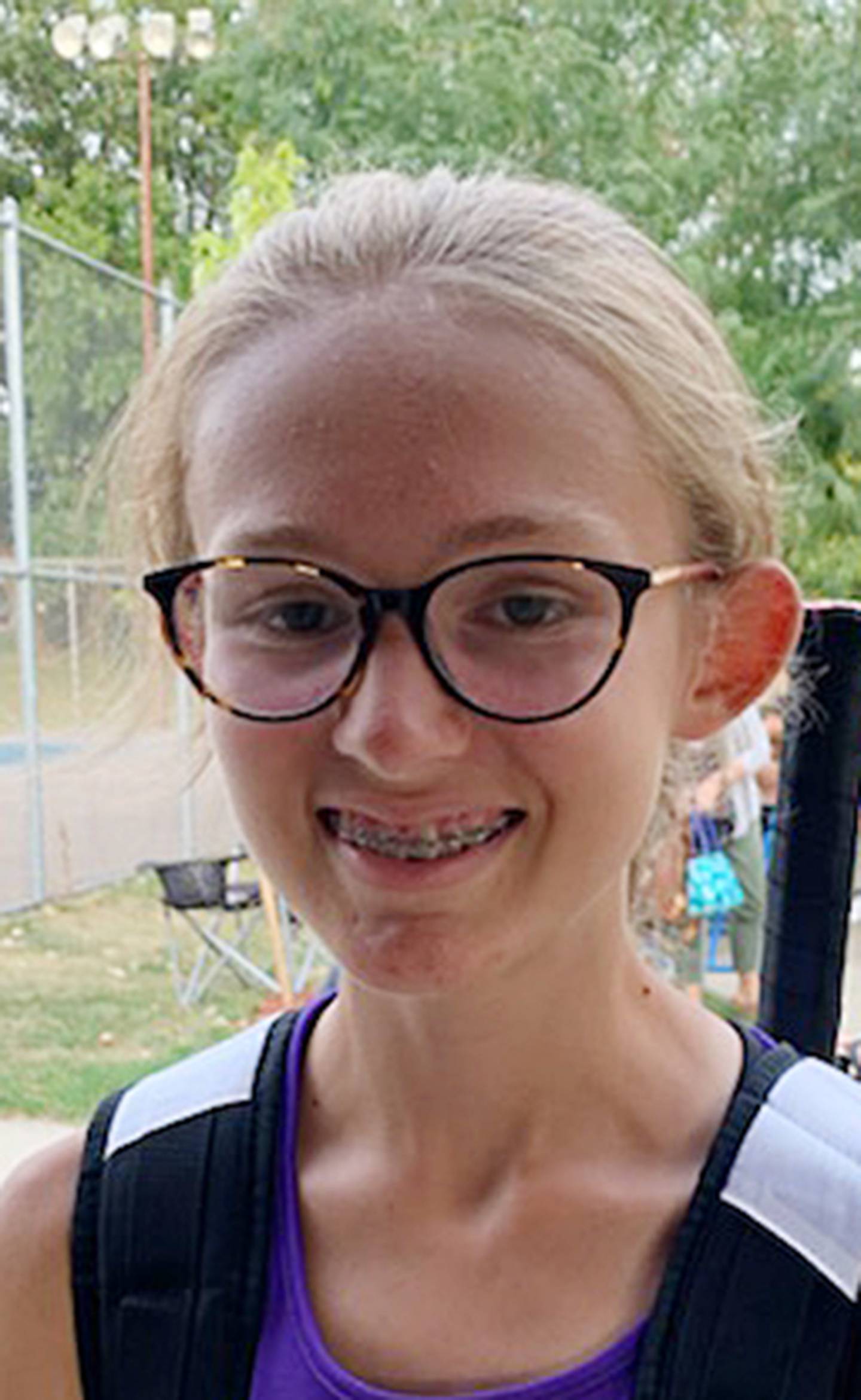 "I've known her for a long time, but this is the first time I've played with her. It's been easy to adjust to playing tennis with her, because I'm so comfortable being around her," Ferguson said. "We tap rackets a lot, and help each other when we're feeling down."
"This is the first year playing together, and it's been fun," Kuehl added. "It's nice because we're very encouraging to each other, so when one of us gets upset, we can just pick each other up."
It was another strong effort that Brigl has come to expect from her No. 1 doubles team, and she sees them continuing to improve as the season goes on.
"Our 1 doubles team is playing strong right now," Brigl said. "Our goals are growth and competition: grow a little bit every game, come and compete. If we do those things, we can be happy with our results, whether it's a win or a loss – and today, it was a nice win over a good Rochelle team."