ROCK ISLAND – The race for the final individual sectional qualifying spot was a close one – and it was not decided by 18 holes.
The race for the top individual spot was not as close.
The race for the top team was nowhere in the neighborhood of close.
The Rock Falls girls golf team shot a 323 at Saukie Golf Course on Thursday in the Class 1A Alleman Regional, claiming the team title by 20 strokes over Geneseo.
In the individual race, a one-over-par 67 by Megan Fiorini put the Rockets sophomore three strokes ahead of Kewanee's Mya Mirocha.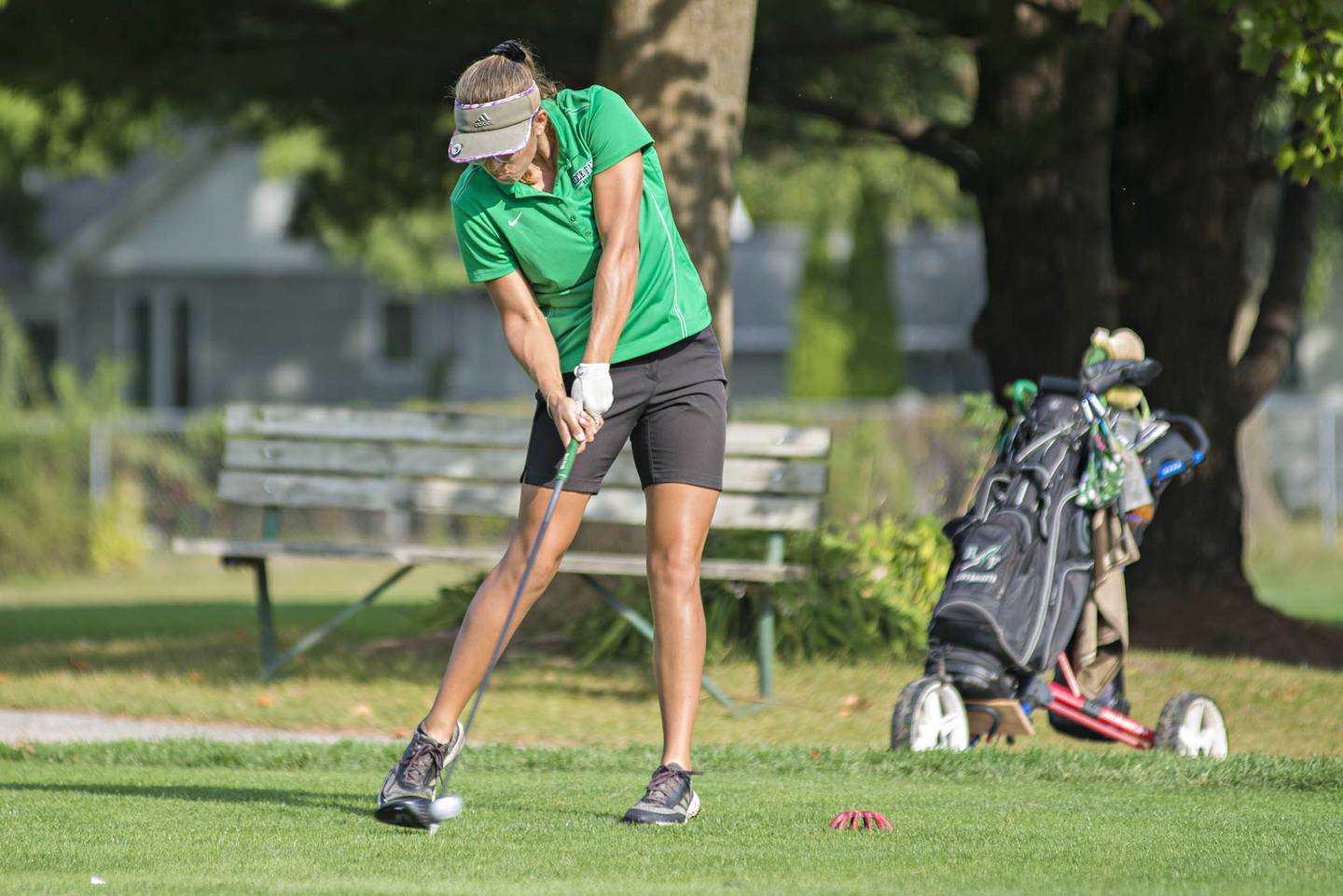 "I just kind of played my game. I focused on myself, took it one shot at a time, and I enjoyed the day," Fiorini said. "My putting, I had a really good feel today. Chipping, I could have gotten it a little closer, but my irons were on point, so I just needed to do well putting, which I did."
Fiorini beat her season average by six strokes, playing the front nine in 34 with a par on all but two holes, then blazing away after making the turn.
After a par on No. 10, she birdied Nos. 11 and 12, added another par on No. 13, then another birdie on No. 14, swinging her club just 18 times to get through five holes where even par would be 21.
Fiorini finished her round before Mirocha, so Mirocha could have matched Fiorini's 67 had she gone birdie-par over her final two holes, but the Boilermaker junior pushed per approach well to the right on the 342-yard par-4 eighth and wound up with a double-bogey for that hole, securing the regional win for Fiorini.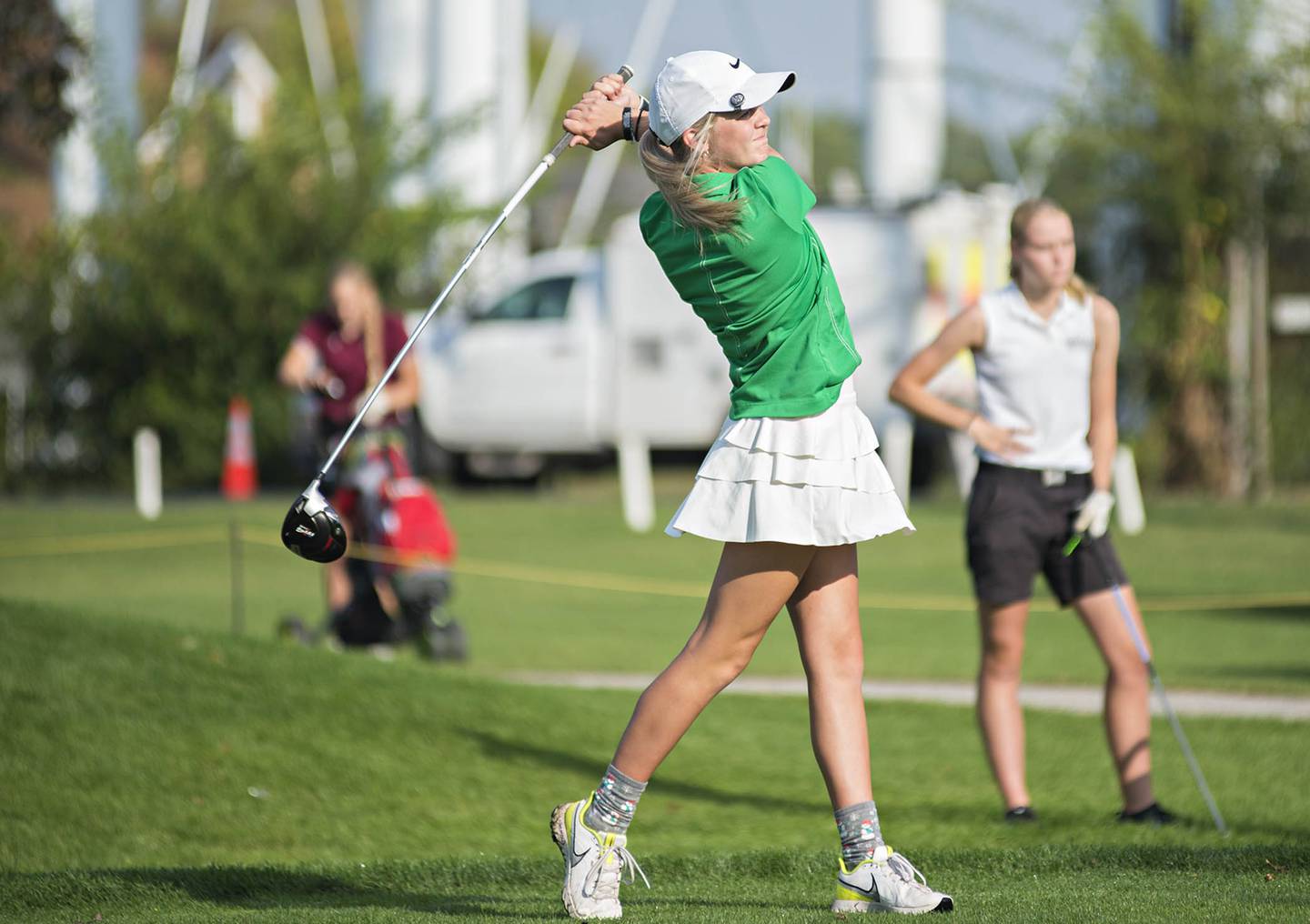 By that point, the team win had been all but secured. Ellie Wasson shot an 82, Taylor Brown was not far behind with an 85, Cheyenne Hansen broke 90 for the first time with an 89, Brooke Danreiter carded a 95, and Lauren Tupper shot a 96.
"We all hit our fairways," Wasson said. "It's pretty important to hit it straight here, and I think we all did that."
Wasson's 82 saw her shoot a 10-over 42 for the front nine, then turn things around with a six-over 40 on the back, a nine-hole stretch consisting of three pars and six bogeys.
"It wasn't as good as I expected it to be," she said. "At our practice round on Tuesday I was putting pretty well, and today I didn't, but I was hitting fairways and I was driving the ball pretty well."
The top three teams and top 10 individuals from other teams move on to Monday's Geneseo Sectional at Kewanee Dunes Golf Course. When all 18 holes were wrapped up, there was a three-way tie for the 10th individual spot between Newman's Ellie Rude, Rockridge's Neva Graves and Alleman's Campbell Gustafson.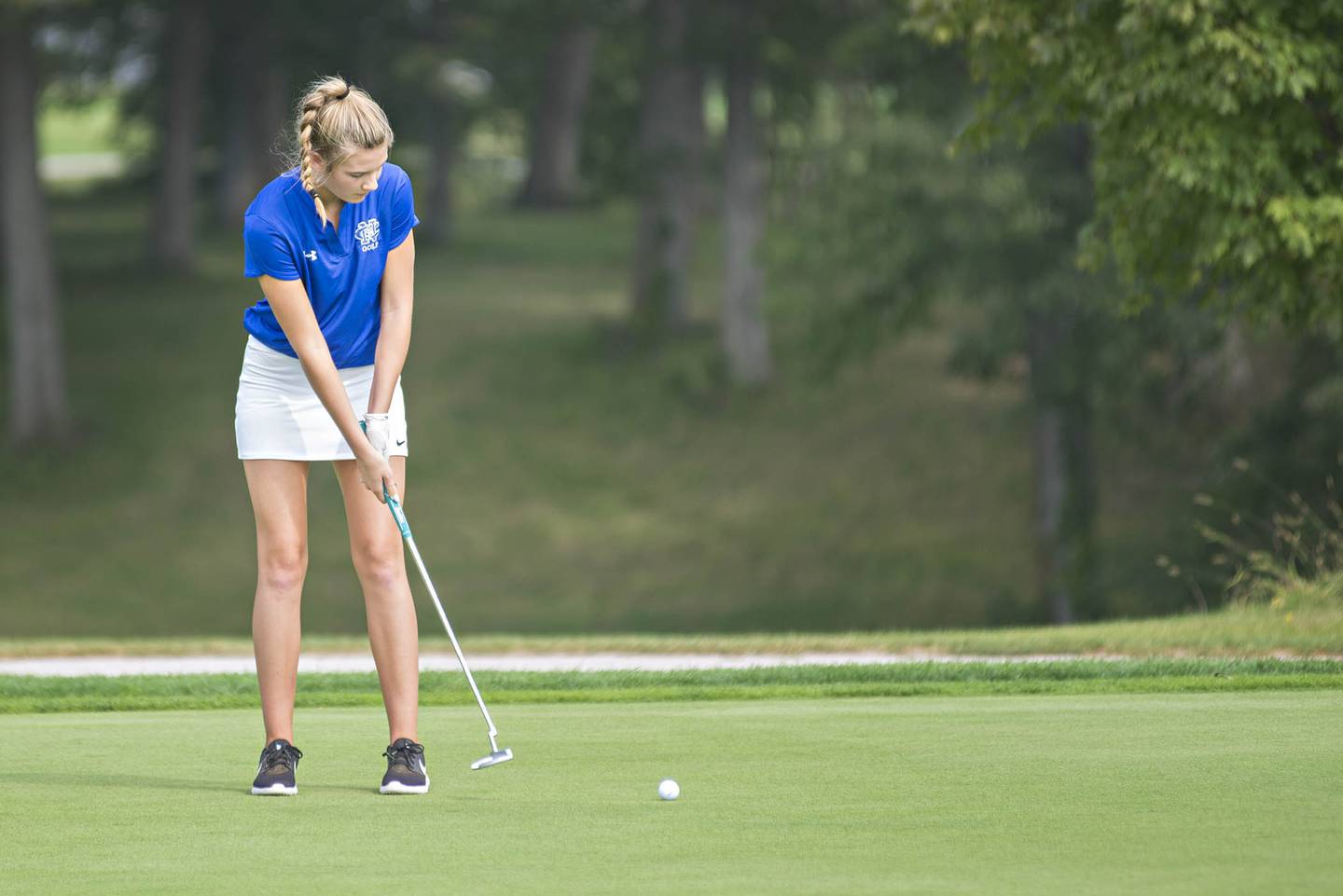 Playing No. 1 for the playoff hole, Rude pushed her tee shot and her second shot wide, but was still in good shape when she found the green in three, as did her two competitors. But Gustafson and Graves each sank their second putts, and Rude three-putted, knocking her out of the playoff. Gustafson won the playoff, and the ticket to the sectional, on the next hole.
Rude shot a 93, seven strokes better than her average. She had a par on the 290-yard No. 16 and put up a 47 on the back nine, having started her round on No. 10.
"I thought it was decent, sometimes a little rough, but I kicked it back," she said. "Sometimes my long strokes, like my irons, messed up a bit, but my putting was decent."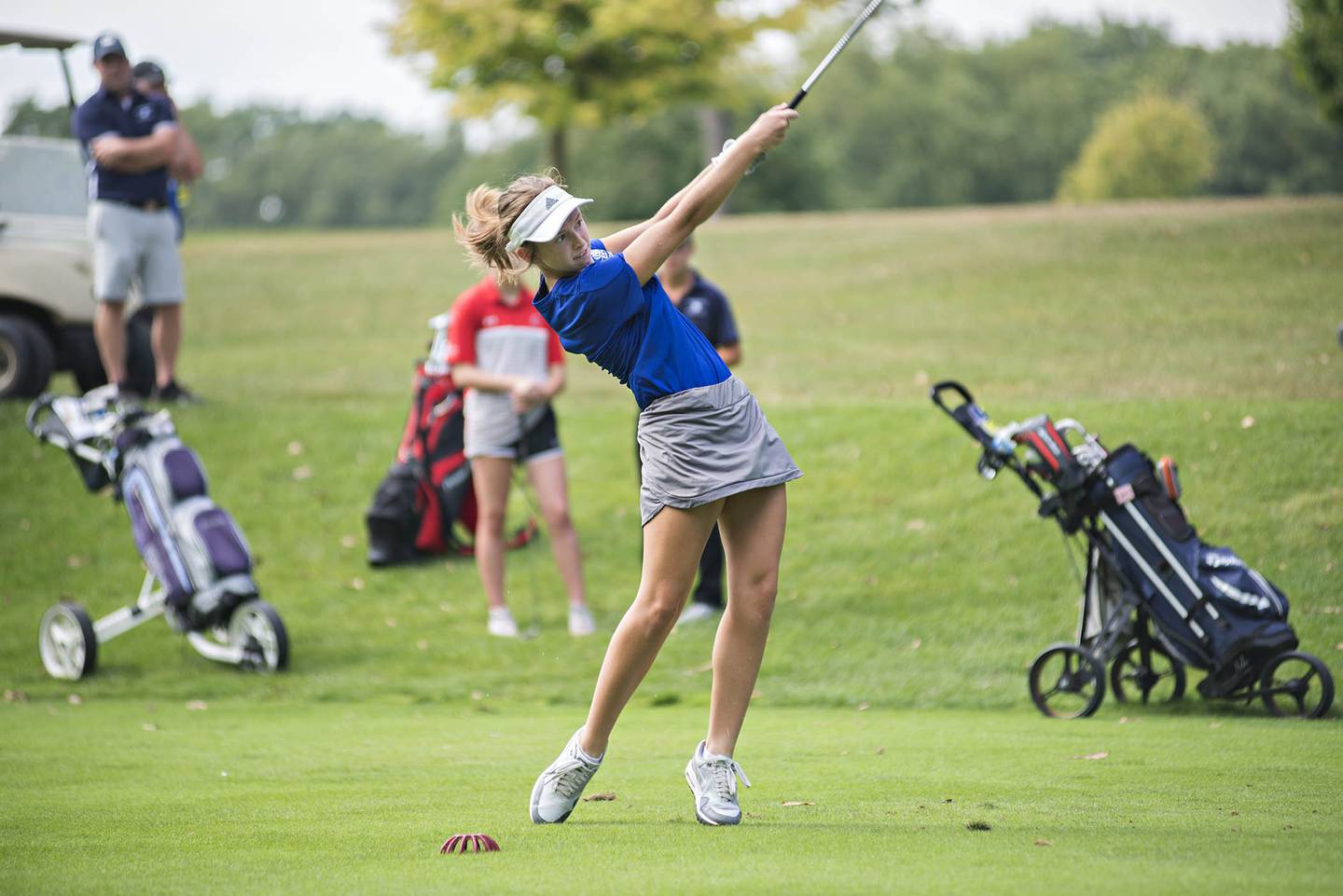 While she just missed out moving on, one Newman golfer did advance. Senior Ashley Wierman shot an 88, scoring a par on the second hole she played, the 293-yard No. 11, and adding a pair of pars on No. 6 and No. 7.
Also moving on individually is Dixon's Katie Drew, who tied for fourth with a 76. She opened her day on the back nine, and got off to a solid start with a birdie on No. 11.
"I hit a 3-wood, hit it pretty far for me, about 250," she said. "Just a chip shot in, stuck it to about four feet."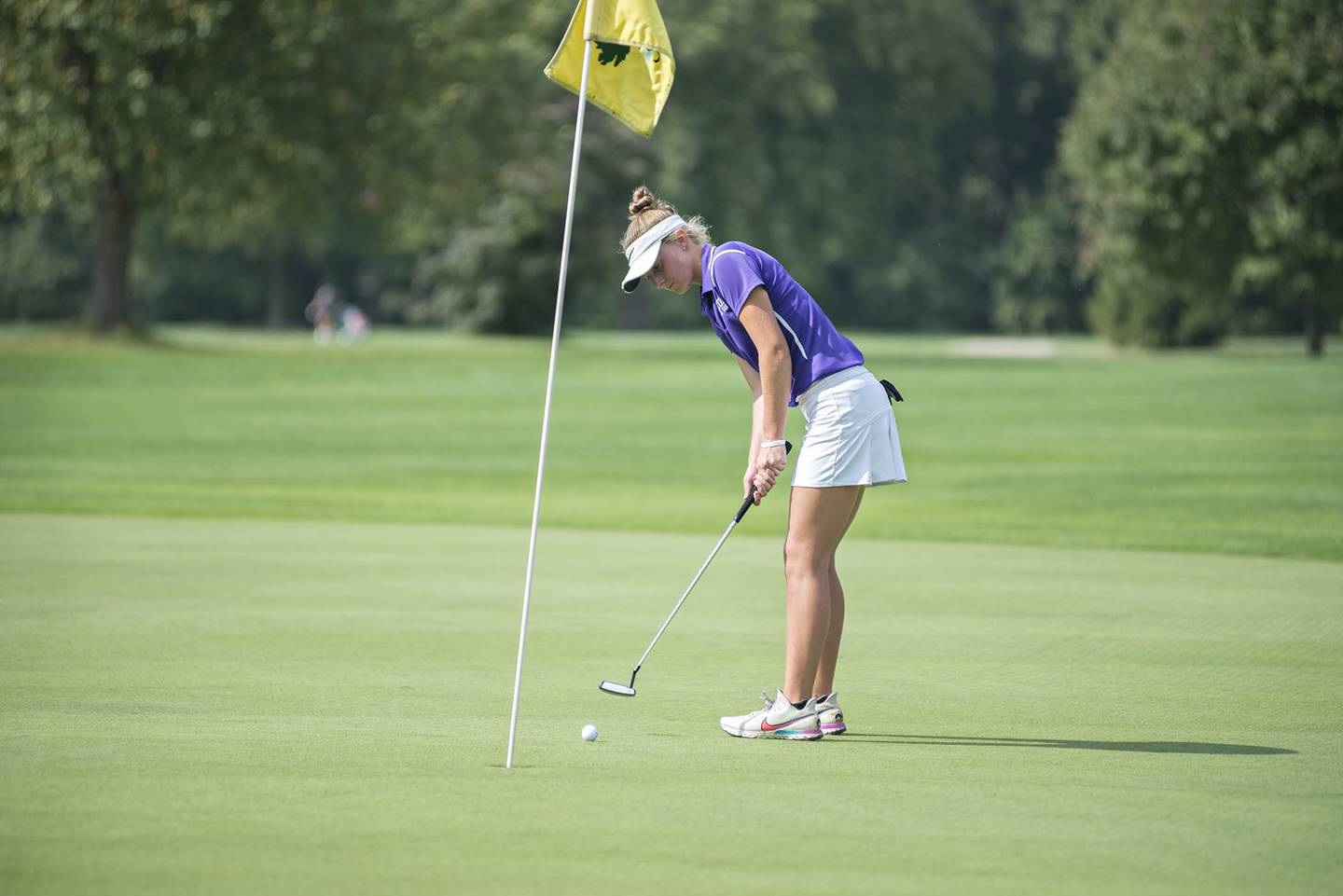 In all, she played her first four holes in 1 under par. She made the turn in 36, but then on the front nine had double-bogeys on Nos. 4 and 6, then another on the par-3 ninth, a 154-yard hole where she landed her tee shot well to the left.
"I started off pretty well and then I started crumbling toward the end," she said. "We'll move on to Monday and hopefully we can come out better on Monday."
Also set to tee it up at Kewanee Dunes is Polo's Kamryn Stockton, who shot an 84. She opened her day on No. 1 with a par, then followed that up with another on No. 2. She hit a rough patch right around the turn, playing holes 7 through 10 in 9-over, but then rebounded with a birdie on No. 11.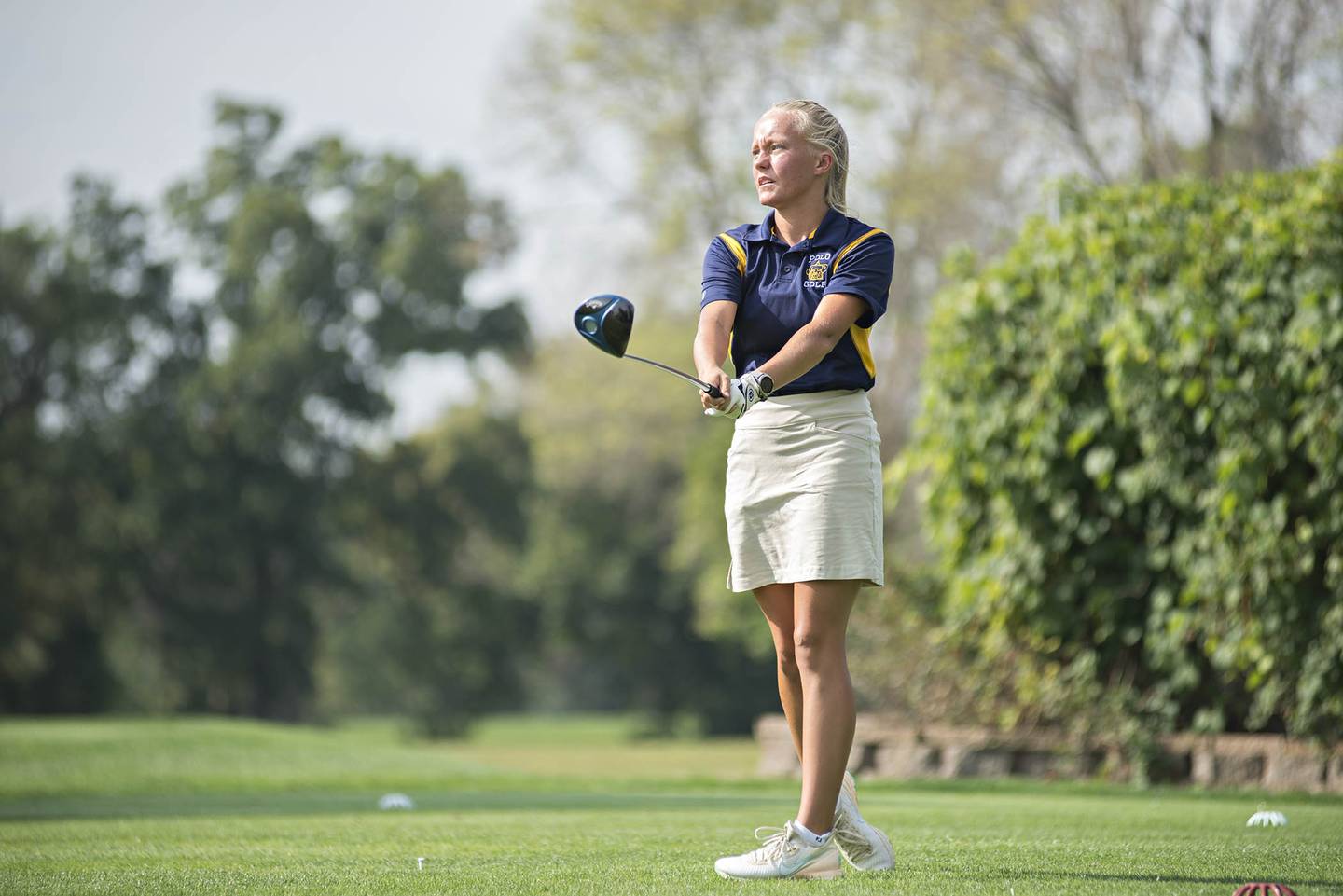 "I'm actually very excited about it," Stockton said. "Some of the holes went a little OK, and I had a rough patch there, but in the end it was all worth it. I just had to keep a positive mindset and keep telling myself that even if I have a few bad holes, I can still shoot a good round."
Polo took eighth as a team with a 450. Keali Wilcox shot a 101.
Missing the playoff by one shot was Erie-Prophetstown's Malory Eggers, who shot a 94. She made the turn in 46, helped by a par on the 182-yard par-3 No. 7.
"I'm really happy about it," she said. "It's my new PR for the season, and the rest of my team also PR'd, so it makes me really happy."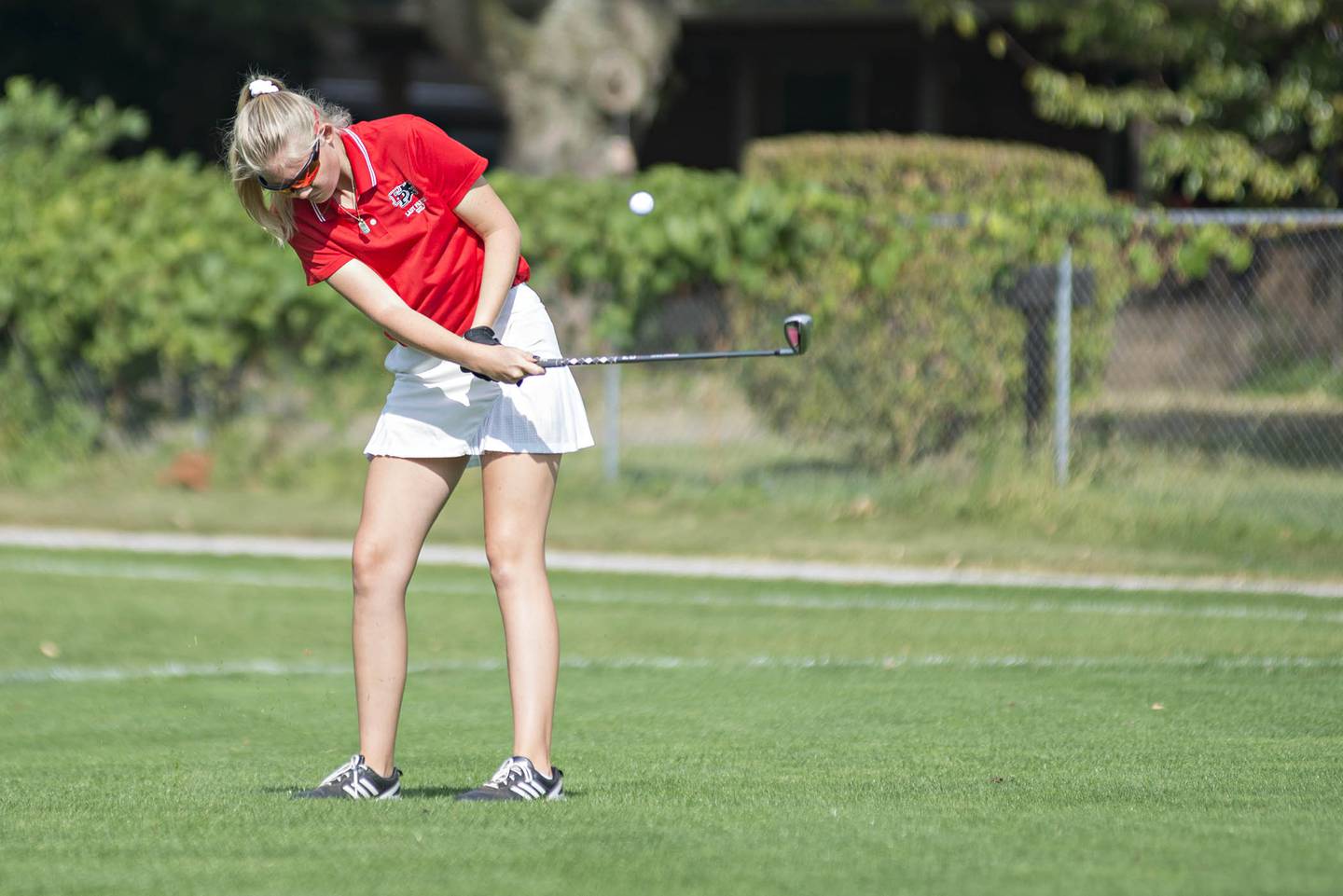 Bureau Valley's Callie Schoff also narrowly missed out on moving on, shooting a 99. Playing the back nine first, she made the turn with a 51, but turned things around early on the front nine with a birdie on No. 2. Though she added a par two holes later, the momentum didn't last and she played the front nine with a 48.
"I felt pretty good about it," she said. "There were a couple bad holes, but overall I pushed through and ended up breaking 100."
Erie-Prophetstown's Sabrina Soleta shot a 106. Bureau Valley's Layne Sproston shot a 114. Fulton got a 116 from Aliya Bueno. Amboy was led by a 118 from Andrea Buhrow.