STERLING – When the Princeton girls basketball team settles into its full-court press, it's hard for opposing teams to settle into their offense.
The Newman Comets found that out firsthand Thursday night.
The Tigresses stifled the Comets in the backcourt all game long in a 49-29 Three Rivers East win.
"We always look to turn defense into offense, and that really energizes us," Princeton coach Darcy Kepner said. "We had a slow start, but we were working with a new lineup because we had some girls out, and I thought the girls adjusted well. We got into the groove after a couple of minutes there, and were able to play a good game."
That slow start for Princeton (11-2, 3-1 TRAC East) saw Newman take a 5-0 lead in the first 1:36, on a putback by Jess Johns and free throws by Shannon Kelly and Johns. The Tigresses got on the board with single free throws from Mckenzie Hecht and Isa Ibarra, but still trailed 5-2 midway through the first.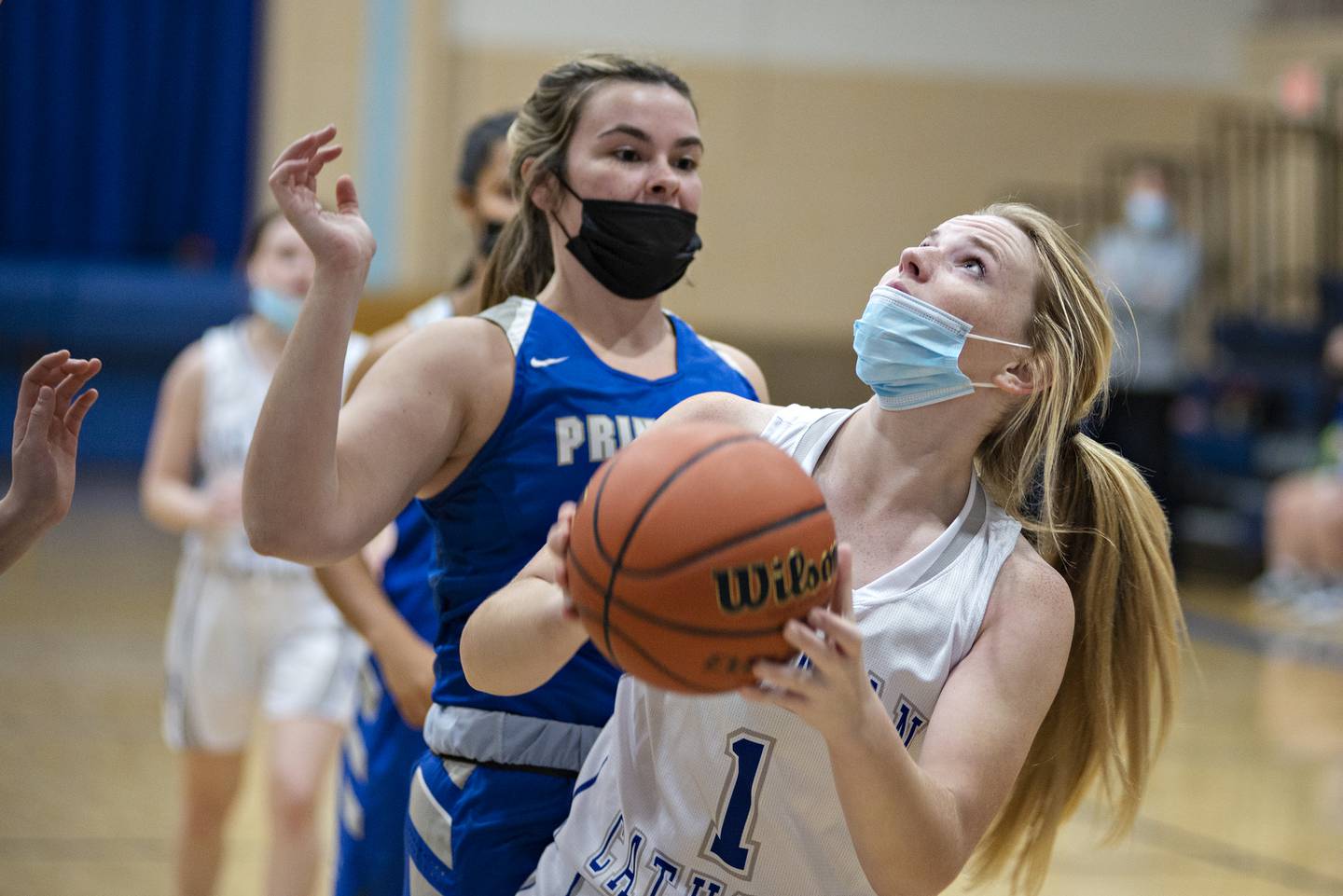 That's when the press started to take its toll on the young, inexperienced Comets (1-13, 0-3). Olivia Gartin nabbed consecutive steals in the backcourt and fed Hecht for layups, then Hecht found an open Gartin for a 3-pointer a minute later. Hecht's steal turned into a runout layup for Ibarra to end the first quarter with Princeton on top 11-7.
"Our press is what we mainly run, and I think our team is great at it," said Gartin, who finished with a triple-double of 15 points, 13 rebounds and 10 steals, to go with three assists. "Our press is a part of us building leads, but I think our energy on and off the court helps that, too.
"Good teammates are what makes a team work, and I think that's a big part of it. I know that we just keep pushing because we hate to lose, so we just keep working harder and trying to build up the lead."
Princeton proceeded to score nine of the first 12 points of the second quarter, with Gartin hitting another 3, Ibarra scoring off a Gartin assist, then Morgan Coleman putting back a miss and Ibarra grabbing a steal under the Newman basket for another layup.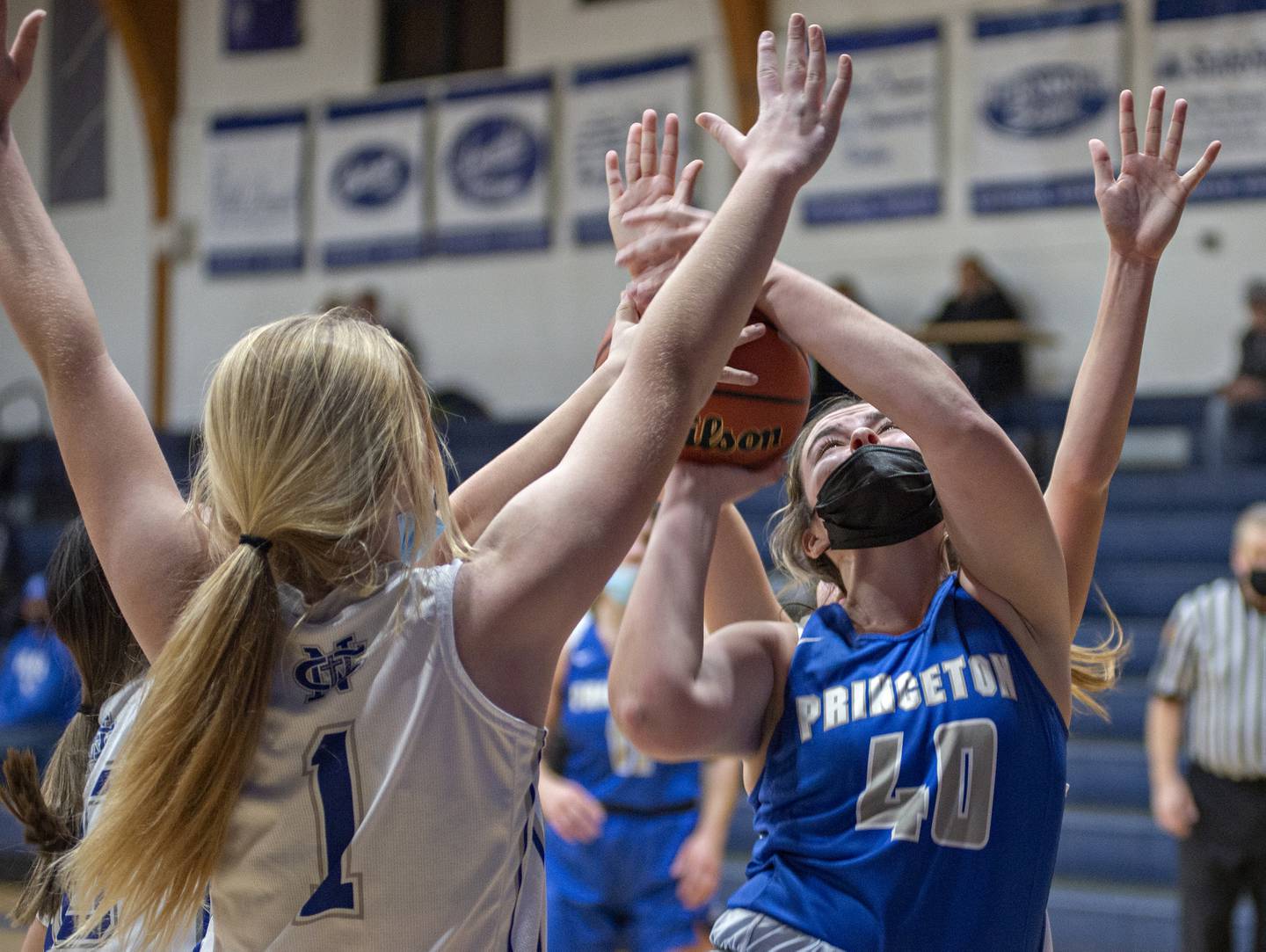 A Kelly bucket off a post-to-post feed from Johns with 2:45 left in the first quarter, and Syrinidie Fowkes' 3-pointer with 6:20 left in the second, provided Newman's only points in Princeton's 20-5 run over a span of 8:08 to end the first quarter and start the second.
But the Comets made a bit of a run to close the first half. Kelly scored another putback, then Johns went 3 for 4 from the free-throw line before Fowkes fed Madison Duhon for a layup, and Kelly split a pair of free throws with 15.8 seconds left in the first half to cut Newman's deficit to 23-18.
Princeton answered with a 3-pointer by Mariah Hobson three seconds before halftime to stretch the lead back to eight at 26-18.
"We cut it to five with about 15 seconds to go in the second quarter, then we gave up a 3 – a shot we were willing to give up earlier in the game, but with the situation with the clock, we needed to be on the ball and make sure we took care of that," Newman coach JD Waldschmidt said. "That was a little bit of a youth mistake, just the game situation and needing more game experience."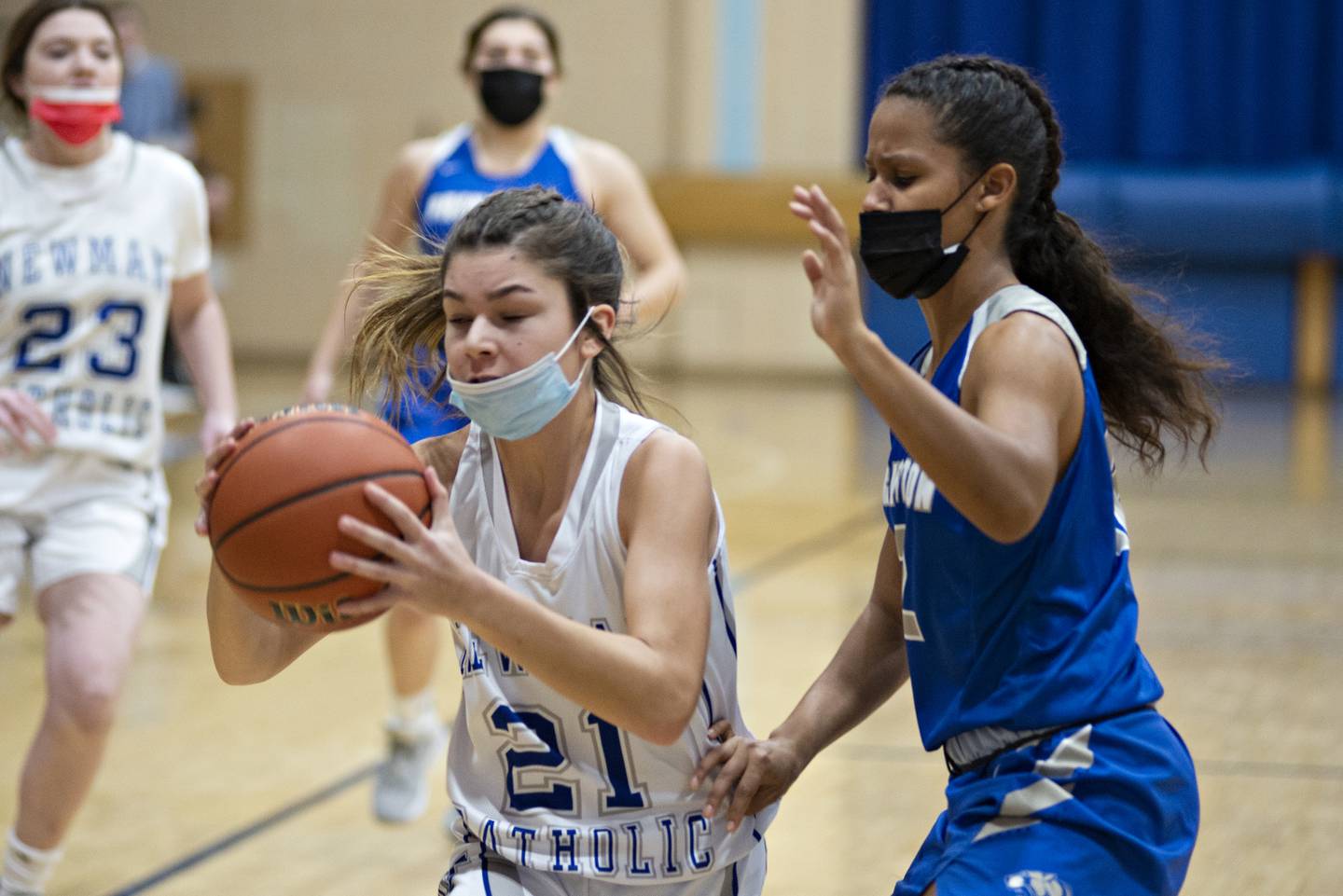 Newman made the comeback with some crisper offense. After turning the ball over 15 times in the first quarter, the Comets cut that number to nine in the second, and were able to move the ball and find some open players to hit some shots in the half-court.
"We've definitely been working on that throughout the whole season, and I think this is the game where we moved some people around and finally got it all figured out," Johns said. "They just happened to be a really, really good team."
"Their offense is basically their press, and when we settled down and passed the ball with good, sharp passes, we got layups and open looks," Waldschmidt said.
Hecht scored on a putback to open the second half, then Coleman and Ibarra scored in the paint to put Princeton up 32-20 with 5:11 to play in the third. Newman got back within eight, 32-24, on an Ady Waldschmidt 3-pointer with 1:04 left in the quarter, and that's where it stood going into the fourth.
But Gartin hit her fourth 3 of the game to open the final quarter, then Hobson nabbed a steal under the Newman basket for a layup before Hecht scored and Gartin hit her final 3 of the night. A free throw by Hobson finished off an 11-0 run to open the fourth.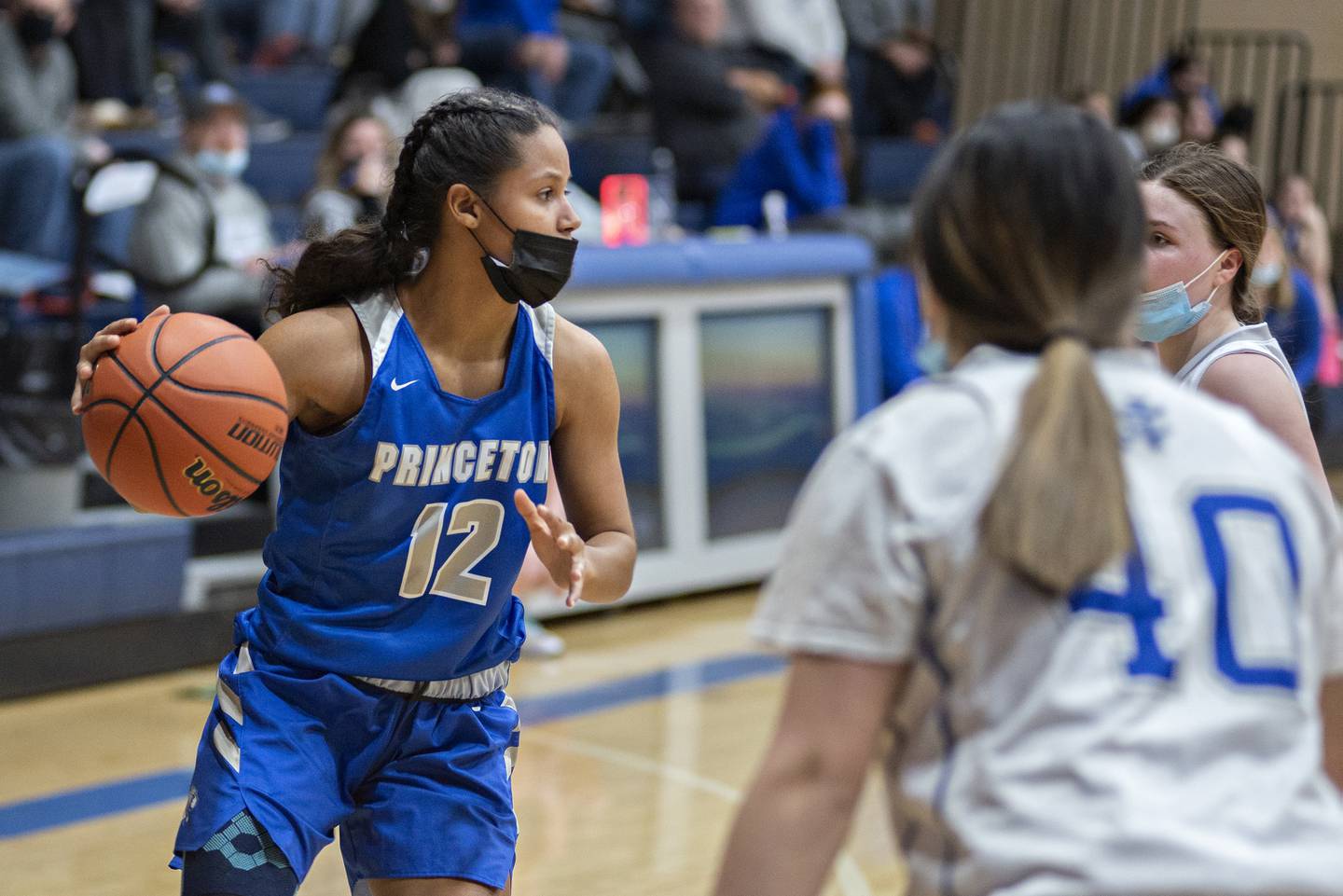 "We run the court a lot," Gartin said. "Coach always says our greatest offense is to not set up an offense at all, but just run the court. I think that's something we push to do, and that's really what builds our offense. Just moving the ball around, we don't give the defense time to set up when we're moving the ball well, so that's also a good thing that we do."
Waldschmidt scored on a baseline drive, then put back her own miss with 2:38 to go to make it 43-29, but Hecht, Miyah Fox and Ibarra answered with baskets inside for the final margin.
Princeton nabbed 28 steals and forced 42 Newman turnovers, and that helped the Tigresses overcome 31 turnovers of their own, 16 coming on Comet steals.
"Turnovers have been the whole big thing for us all year," Johns said. "I think it's a different problem with every team, and we just have to figure out what that certain thing is that we have to do that sometimes we don't figure out in time during the game."
Hecht had 11 points, eight rebounds, five steals and three assists, and Ibarra added 11 points, three steals and two assists for Princeton. Hobson had six points, four steals and three assists, and Coleman finished with four points, six rebounds and three steals. Fox also nabbed three steals.
"I thought everybody contributed well, even the girls off the bench came in and gave me great minutes," Kepner said. "That makes me feel good as a coach, like I can put anybody in and they're going to do a good job."
Johns led the Comets with a double-double of 10 points and 17 rebounds to go with five steals and three assists. Waldschmidt had seven points and nine rebounds, and Kelly added seven points and five boards, while Duhon had six steals and Fowkes nabbed four.
"We've grown a lot, and we're coming along," coach Waldschmidt said. "We have a tough schedule – Princeton's a really good team, and Darcy is doing a nice job with that group – so these sophomores and freshmen I throw out there to go with a couple seniors, they're learning on the fly.
"Tonight, I stayed 100% positive after the game. These girls fight so much that all five of them were mad at me for taking them out with a 1:30 to go. They want to stay in because they think they can still come back and win, which is that killer instinct that I love. You can't teach that, they all just have it. They're a fun group to coach."