DIXON – The Dixon wrestling team set the tone from the beginning of its home dual meet Wednesday night, winning its first five matches before prevailing 58-18 against Sterling.
The undefeated Dukes built a 34-0 lead early and went on to win 10 out of 14 matches on the night.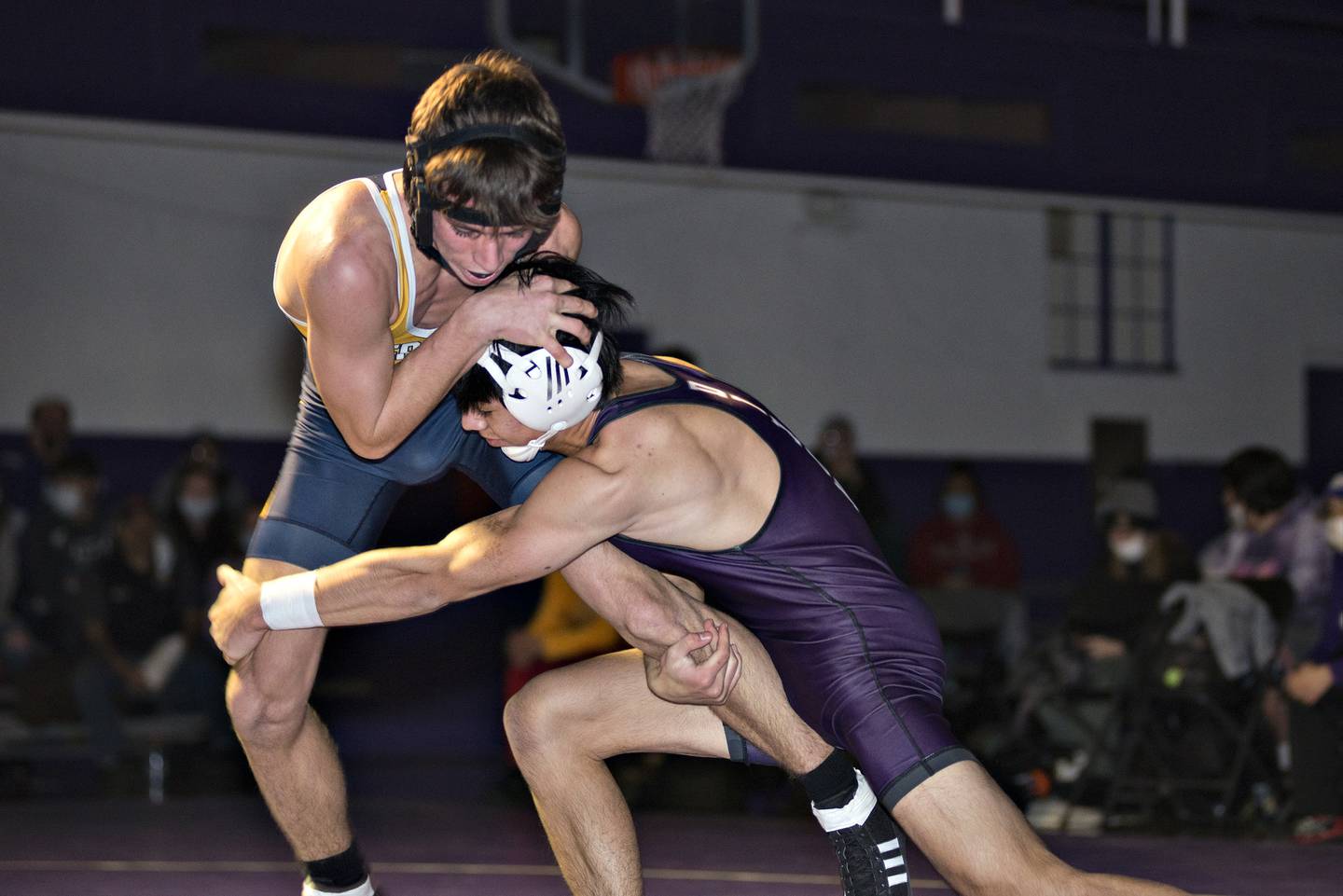 The dual started at 113 pounds, and the Dukes got three straight forfeits for Gabe Buelvas (113), Gavin Kramer (120) and James Simpson (126). At 132, Jayden Weidman pinned Jackson Williams in 51 seconds, while at 138, Cade Hey beat Austin Clemens by a 10-0 major decision.
At 152, Jayce Kastner pinned Tatum Allen in 38 seconds, then at 170, Steven Kitzman pinned Joey Cordell in 1:14.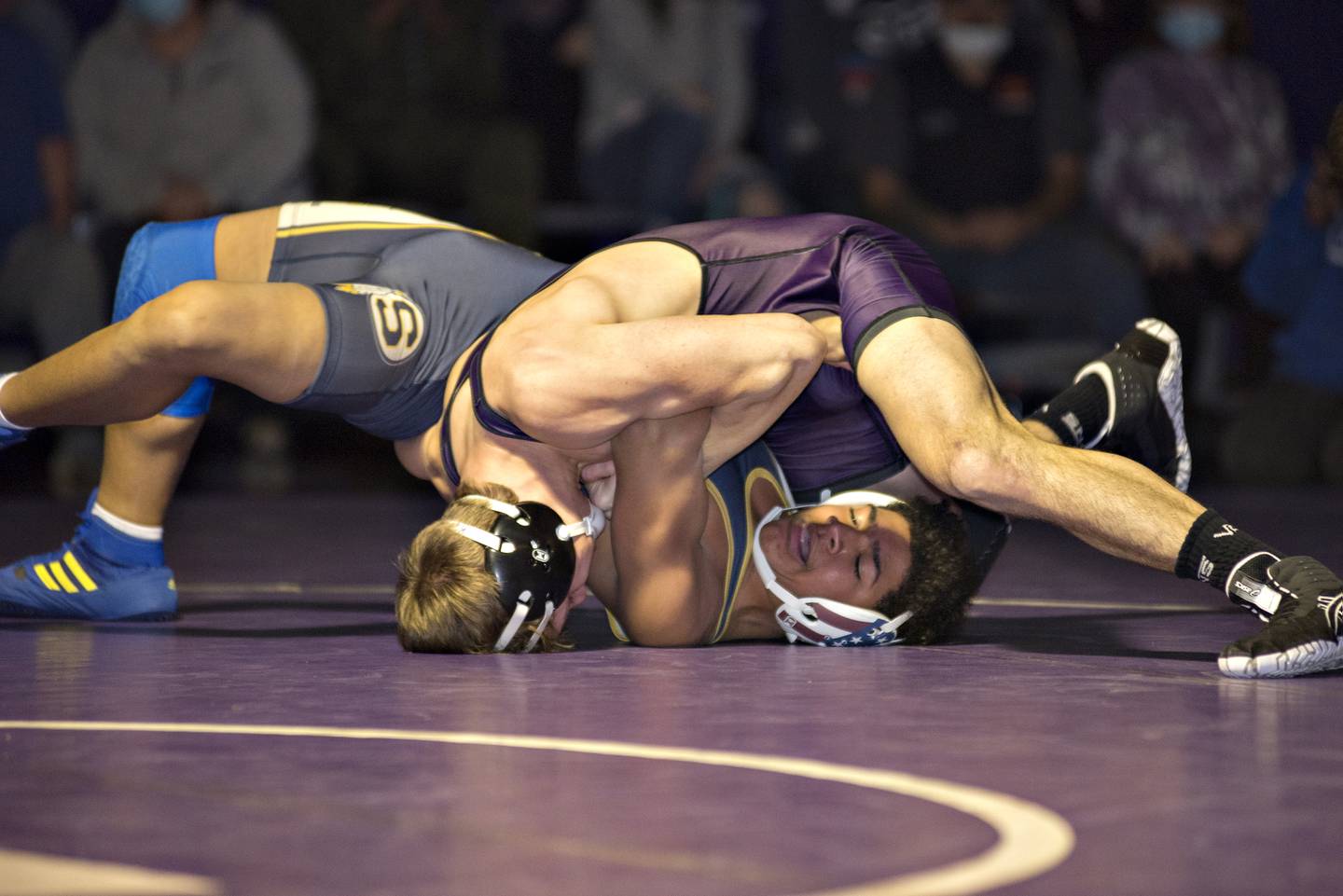 Kitzman said he took advantage of a few techniques to secure the win.
"I think just hard work in the rim and then pressing my tilt and my pinning series for tonight," he said.
At 182, Brody Potter pinned Chase Ullrich in 5:23, and at 195, Mitchell White pinned Javier Luna in 4:51. At 106, Dixon's Jacob Renkes pinned Andrew Magnuson in 1:21 to finish out the varsity meet.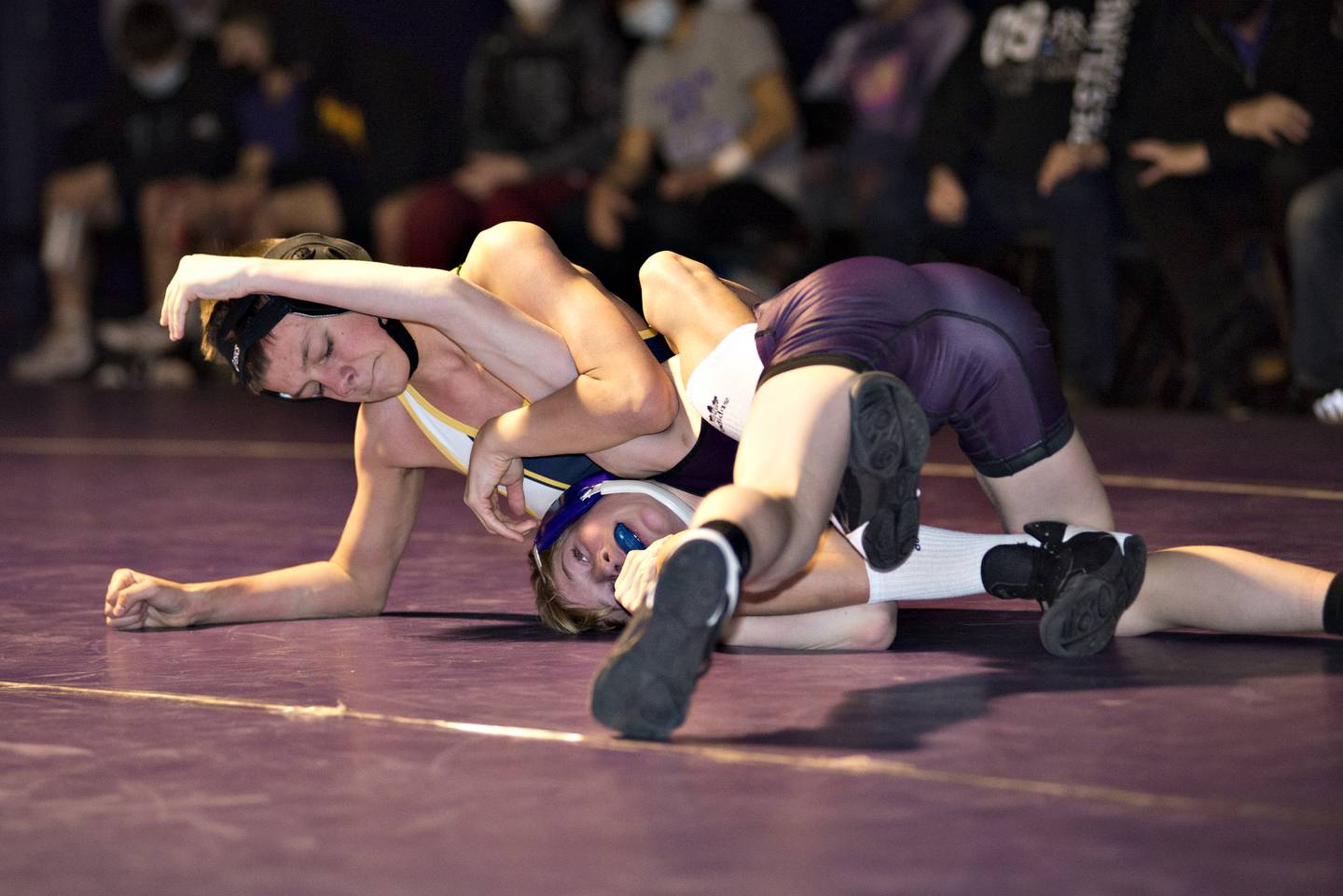 Dixon coach Micah Hey felt his team gave a great all-around performance, and there wasn't much for him to nitpick watching live.
"I thought all the kids wrestled great. [Owen] Brooks, unfortunately a 12-9 [loss in his] match. I thought he wrestled a great match against a real tough kid, [Tommy] Tate. I was real proud of him. He came back, never gave up," Hey said. "Really, all the guys came out and got after it. Ethan Mick, stepping in for [Justin] Dallas at 220, he wrestled a great match. Jayce Kastner looked real tough. He's really been working hard. He's got a good shot down now, so I'm proud of that. Mitchell White looked great. I could name most of the team, but I was just real proud overall of their performance."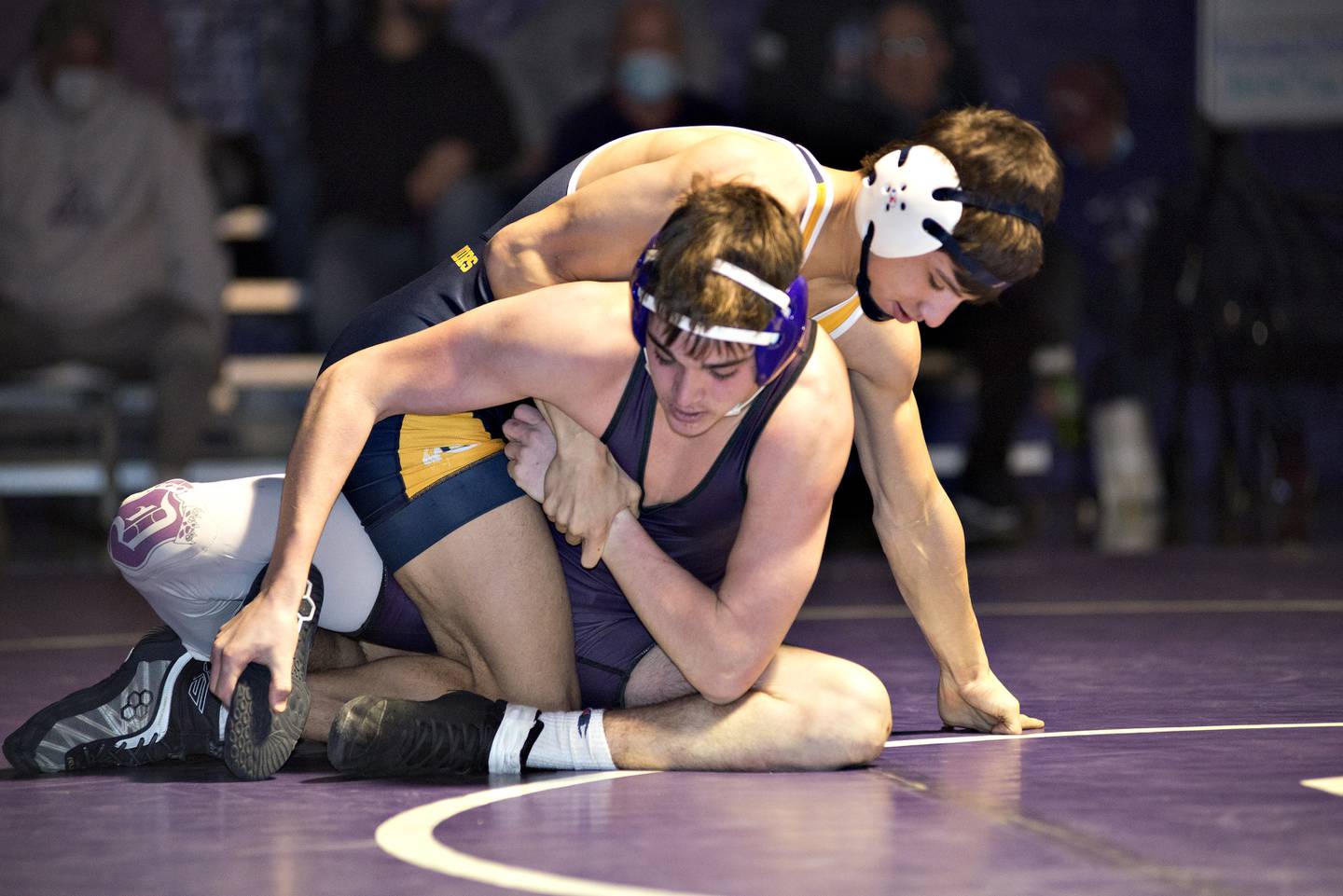 The Golden Warriors notched four wins later in the evening, starting at 145 with Drew Kested, who pinned pinned Lucas Sheridan in 1:08. At 160, Tate battled through a rib injury to defeat Brooks 12-9, while at 220, Diego Leal defeated Mick 9-6, and at 285, Alejandro Arellano pinned Gavin McAlister in 1:51.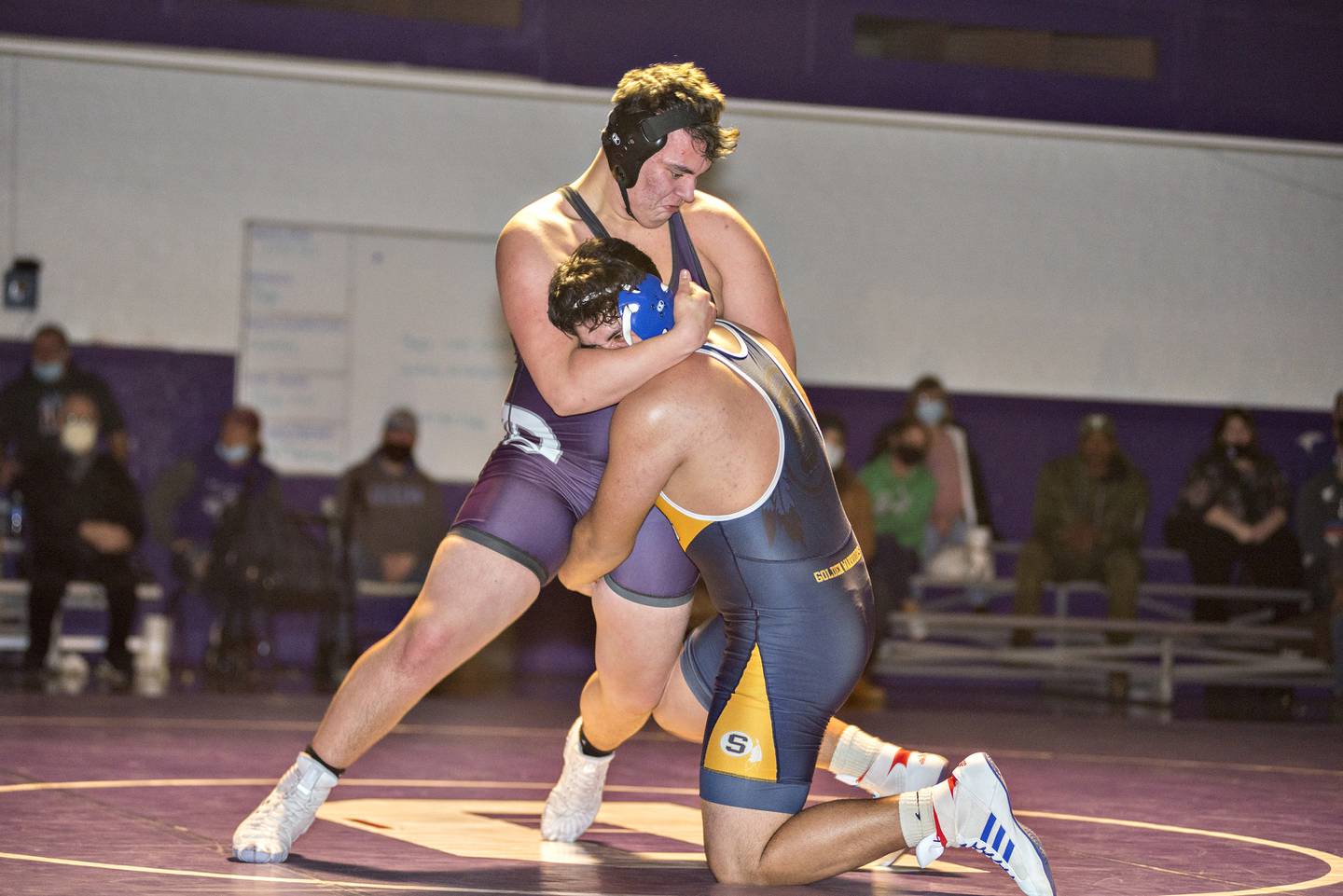 Tate, who wrestled arguably the match of the night, said he had a tough time working through the bruised rib he sustained last week at Sycamore.
"I had to go in neutral a lot more; I had to cut him a lot more. I kind of just had to power through and take my mind off that and distract myself and try and work around it as much as possible," Tate said. "It was definitely hard. I couldn't really run my stuff on top. It was hard to turn him and twist my body in the ways I normally do."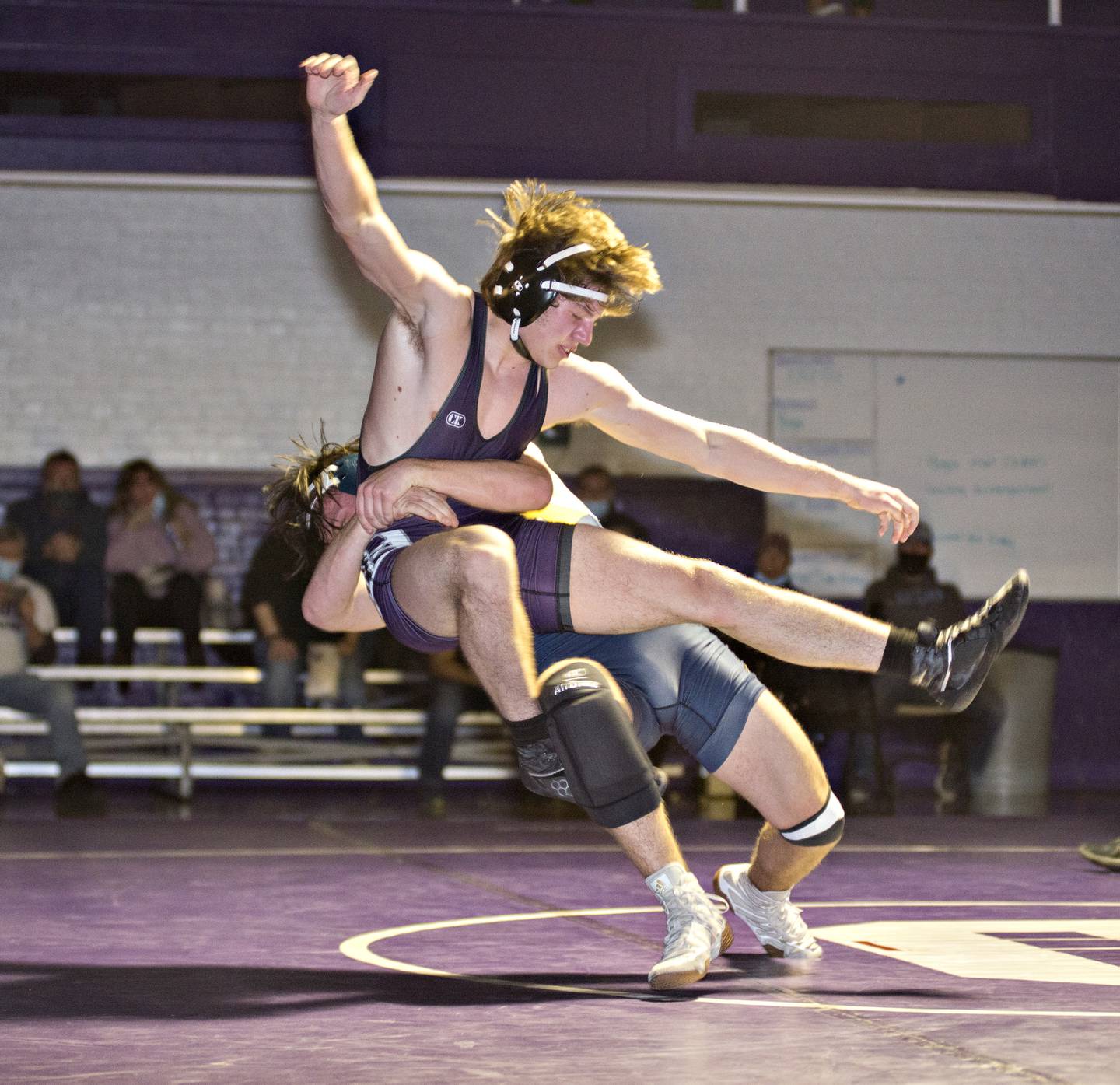 Sterling coach Kevin Heller said he was proud of the way Tate fought through adversity.
"The last time those two wrestled, it was tight. I think it was within two points," Heller said. "You probably noticed that Tom has a little bit of a rib problem. That happened this weekend, so it's irritating him a lot. But he blocked it out his mind and wrestled through the whole match, so I'm really pleased with his effort tonight."
Heller said the dual match was a good chance for his young team to learn, while offering high praise for Dixon.
"Dixon is such a good team, they're a real quality program, and our guys got some great experience tonight," he said. "One of the guys' first-time varsity match is tonight, so they got a lot to work from, but we've got film. We're gonna break it down with them, because those guys are going to be the future varsity guys. So I was very pleased with how the young guys fought and competed. They weren't always victories, but we tried."