It's going to be a big winter for Ron Semetis.
The longtime coach, official, and scorer for Dixon wrestling will be inducted into the Carl Sandburg High School Hall of Fame on Nov. 5, then the Dixon High School Hall of Fame in January 2022.
Semetis is already a member of the Eastern Illinois University Hall of Fame (class of 1989) and the Illinois Wrestling Coaches and Officials Association Hall of Fame (class of 1994). He also earned the IWCOA Lifetime Services Award, and will enter his 64th season in the sport as a wrestler, coach, official and scorer.
"It's an honor. Wrestling has been my life," Semetis said after learning of his Lifetime Services Award honor. "I earned a college degree, retired as a teacher, and it's all due to wrestling. I owe my life to the sport of wrestling."
Semetis started his wrestling journey as a freshman at Sandburg High School in Orland Park in 1957, where he was thrown into the varsity lineup at 103 pounds after the original starter was injured. He finished 8-7 that season, then moved up to 112 pounds as a sophomore and went 15-6.
"That's when I began to study the sport of wrestling and found out what wrestling moves made a wrestler a winner," he said.
That work paid off. He went 21-4 at 120 pounds as a junior, winning conference, district and sectional titles and qualifying for the IHSA state tournament.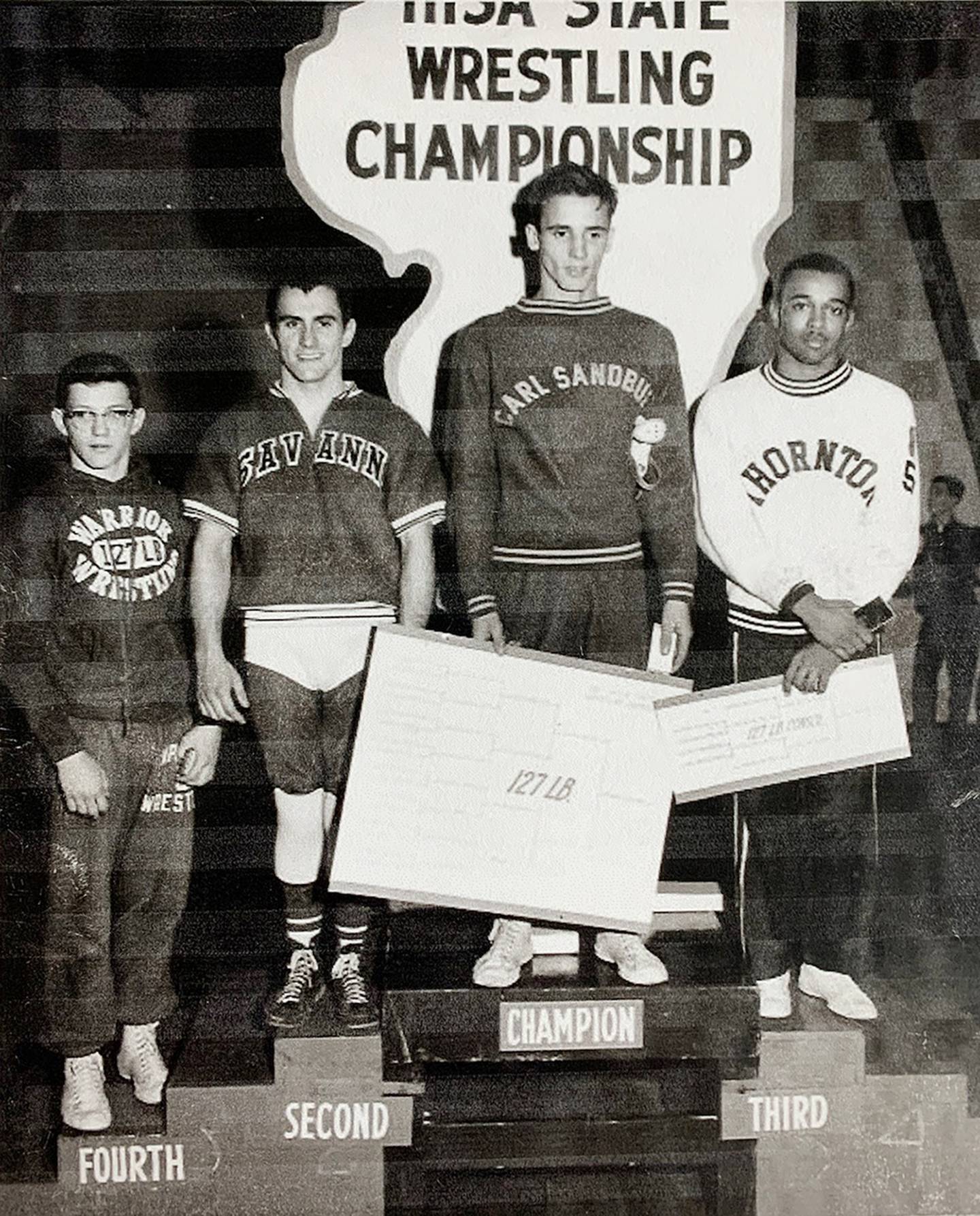 As a senior in 1961, Semetis won the 137-pound state championship after securing his second straight conference, district and sectional titles, and finished 21-2-1. Later that school year, he qualified for the IHSA state track & field meet as well, competing in the pole vault.
It was the second state wrestling title in the family, as his older brother Jim won the 133-pound championship in 1963.
After initially enrolling at the University of Illinois, Semetis transferred to Eastern Illinois, following in his brother's footsteps. He sat out the 1961-62 season, then won the IIAC conference title as a sophomore before adding another conference crown after a 14-1 junior season and finishing third at the NCAA Division II National Tournament.
As a senior at EIU, Semetis won a third straight conference title and finished with a 14-1-2 record while serving as captain for the second straight season. He lost only one dual match while at EIU, then wrestled in AAU meets in Chicago after graduation and placed second four different times.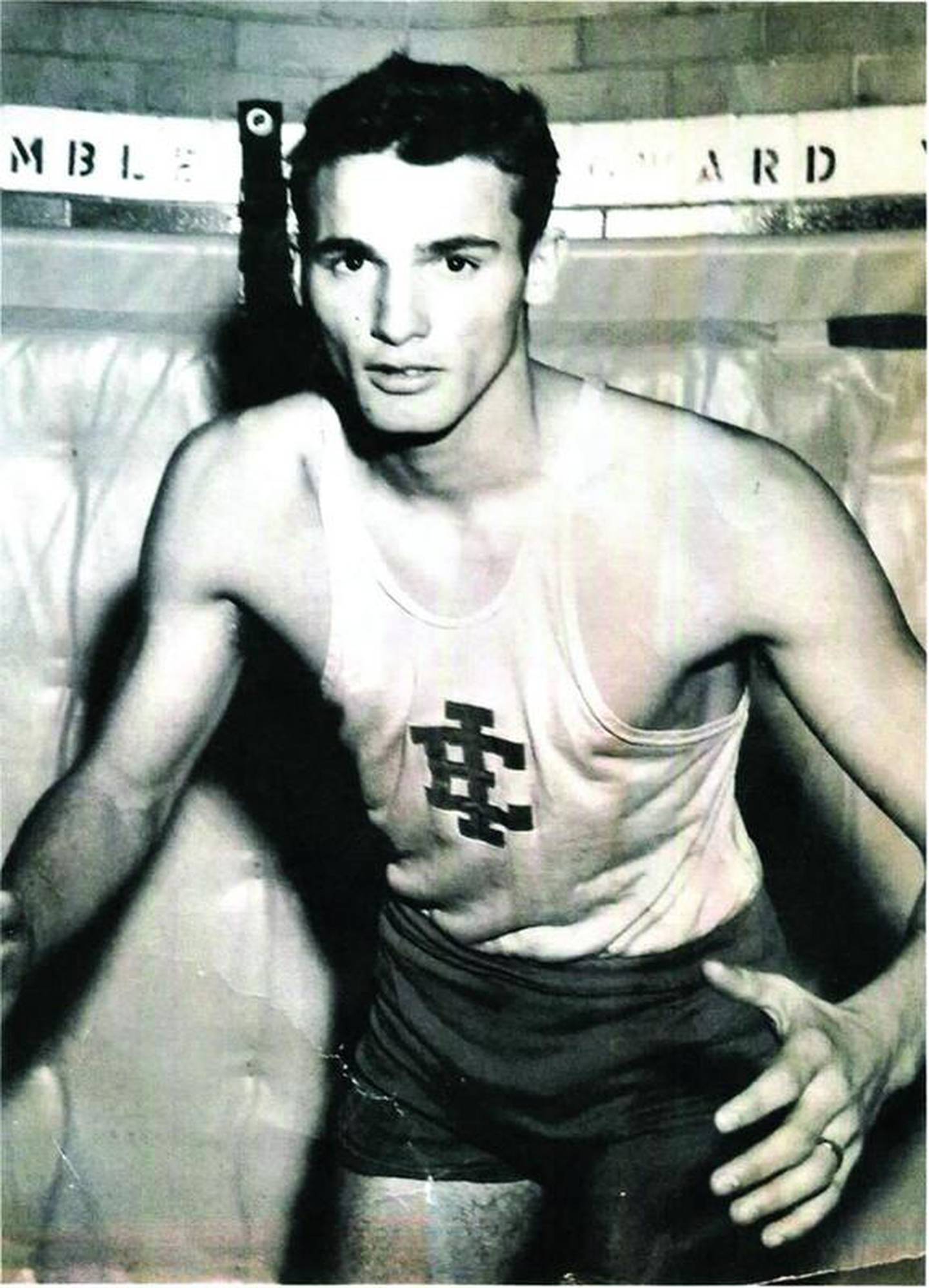 Semetis started his coaching career in 1967 at Tinley Park, and stayed there for three seasons, winning a pair of conference championships and coaching state champions in 1969 and 1970. Tinley Park placed third in the state as a team in 1970.
He started his career at Dixon in 1970, teaching and coaching wrestling at Dixon. The Dukes were 13-4 in his first season, and Jim Witzleb won the heavyweight state title in 1971. Clyde Ruffin won the 132-pound title two years later, and they were two of three Dixon wrestlers under Semetis to win All-American honors.
After stepping down as the Dukes' coach, Semetis started officiating in 1982, and worked several individual and dual team state tournaments. After 15 years, the travel got to be too much, so Semetis moved to the scorer's table, and served in that capacity at the individual state tournament from 1998-2008.
He also has stayed close to the Dixon program. Every year since 1982, Semetis has been the scorer at all of the Dukes' home wrestling meets, and will continue to do so this upcoming season.
Semetis married his high school sweetheart in 1962, and is the father of three daughters: Mindy Kaplan and Veronica Lawless, who both live in the Chicago suburbs, and Lisa Copeland of Keller, Texas.