Replacing departed players is an annual occurrence for high school teams, and it's never easy. But it's going to be especially tough for the Dixon boys basketball team this winter.
Gone is three-year leading scorer Jake Gaither, the 2022 SVM Player of the Year. Also graduated are top perimeter shooter Riley Abell and starting point guard Lucas Healy, as well as key rotation players Sky Goral and Karson Glessner.
But the Dukes do have plenty of experience despite those key losses, thanks to a deep bench and long rotation last winter that got plenty of players significant time on the court.
"We lost a lot of seniors, but we've still got some guys back, too," senior Wyatt Wetzell said. "There are some big shoes to fill, but I think we'll be able to fill them. We have a pretty good team, we work really great as a team together, we're fast-paced, everyone's hardworking. I think we'll be able to fill those shoes."
Wetzell is one of the players who saw some key playing time last season and is looking to step up. Juniors Austin Hicks and Bryce Feit also are among those eager to take on a bigger role, and several newcomers to the lineup are looking forward to showing what they can do to help out this season.
Count seniors Yuan Santos, Jaxson Gaither, Grant Boss, Jath St. Pier, Jason Zinke and Matt Warkins, junior Mason Weigle and sophomores Cullen Shaner and Darius Harrington among that group of guys looking to take advantage of their opportunities.
"Last year, all the seniors had all been playing for three years and had a lot of experience," Santos said. "A lot of us are going to get the chance to play more varsity now, so we're all hungry and ready for this season. We're all new to our roles, but this is our year; we've been waiting for this since we were freshmen."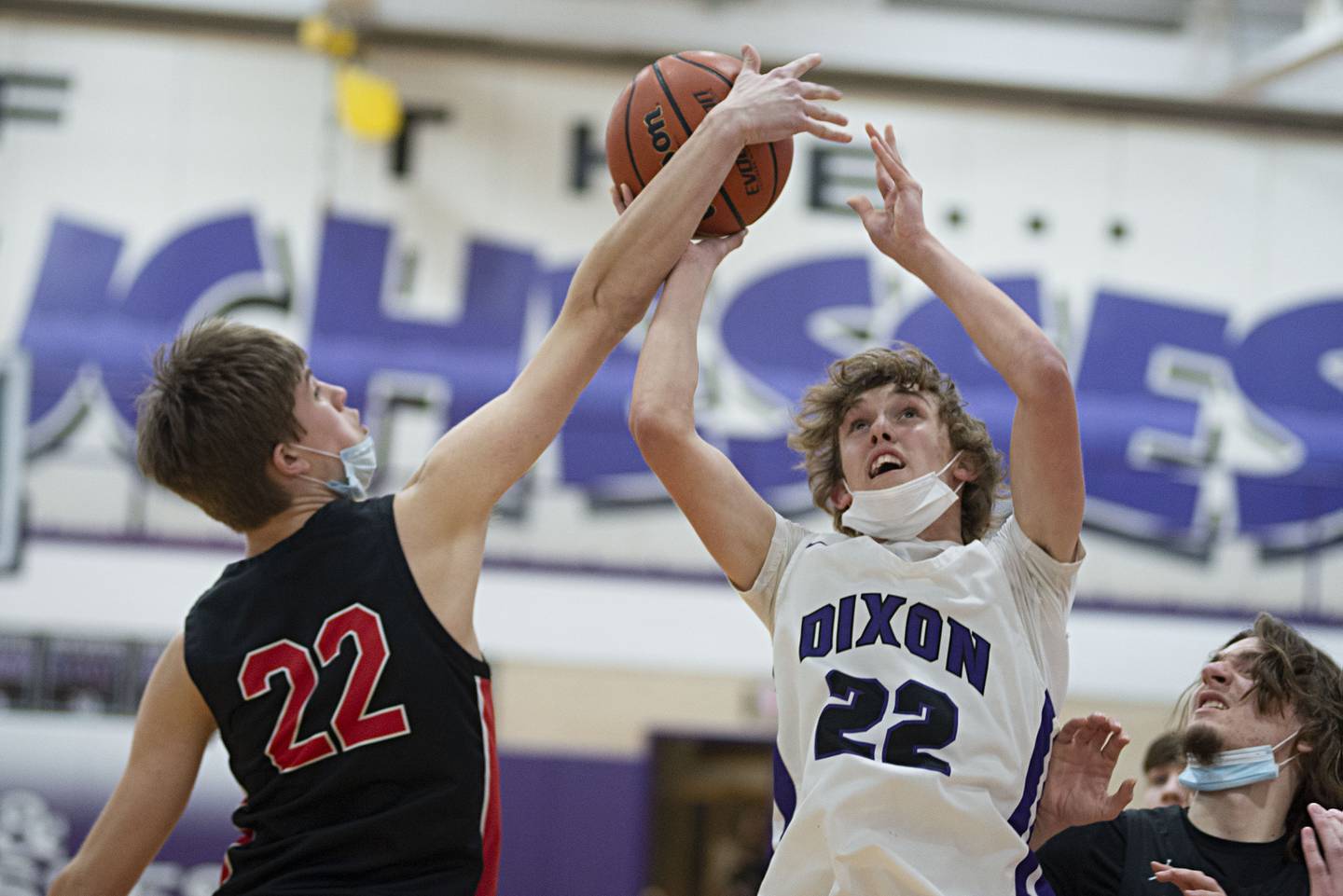 A major theme for Dixon this season is the balance on the court at all times. While Gaither and Abell were the main scorers last season, several other players were able to supplement that attack, with a different player seemingly providing that spark each game.
That has led to a lot of players being able to contribute when called upon, and fifth-year head coach Chris Harmann has seen that firsthand throughout the summer and offseason workouts.
"We've got a lot of guys that can do a little bit of everything, so we're trying to piece that together right now and see who kind of plays well with who," Harmann said. "Obviously with Jake, Karson, Riley, Sky, Lucas, all the seniors we lost last year, they had a lot of minutes for us. So we've got a few guys here who are going to give us some varsity minutes this year that haven't had a ton of time there yet. This summer, they showed that they can do some things at the varsity level, so hopefully we can work it together and find that right combination."
The diversity the group brings to the table, as well as the ability for any one of them to go off and have a big game at any time, will make it tough to game plan for the Dukes this winter.
"It's really important that we all have that ability," Wetzell said. "Teams aren't going to really be able to guard that. When you've got one person able to do it all, they're keying on that guy. But with us, everyone's able to do it, and it's pretty hard to guard that."
Santos says there's not just one shooter, one distributor, one rebounder, one defender. Instead, all of the players that will step onto the court for Dixon can contribute in each facet of the game, and that has helped build a bond before the season even starts next week.
"We can all run the ball, we can all handle the ball. We have good chemistry and a good relationship with each other; we've seen that during the summer league. We can all shoot the ball, and we're all strong. And we're all competitive," Santos said. "It's a good mix."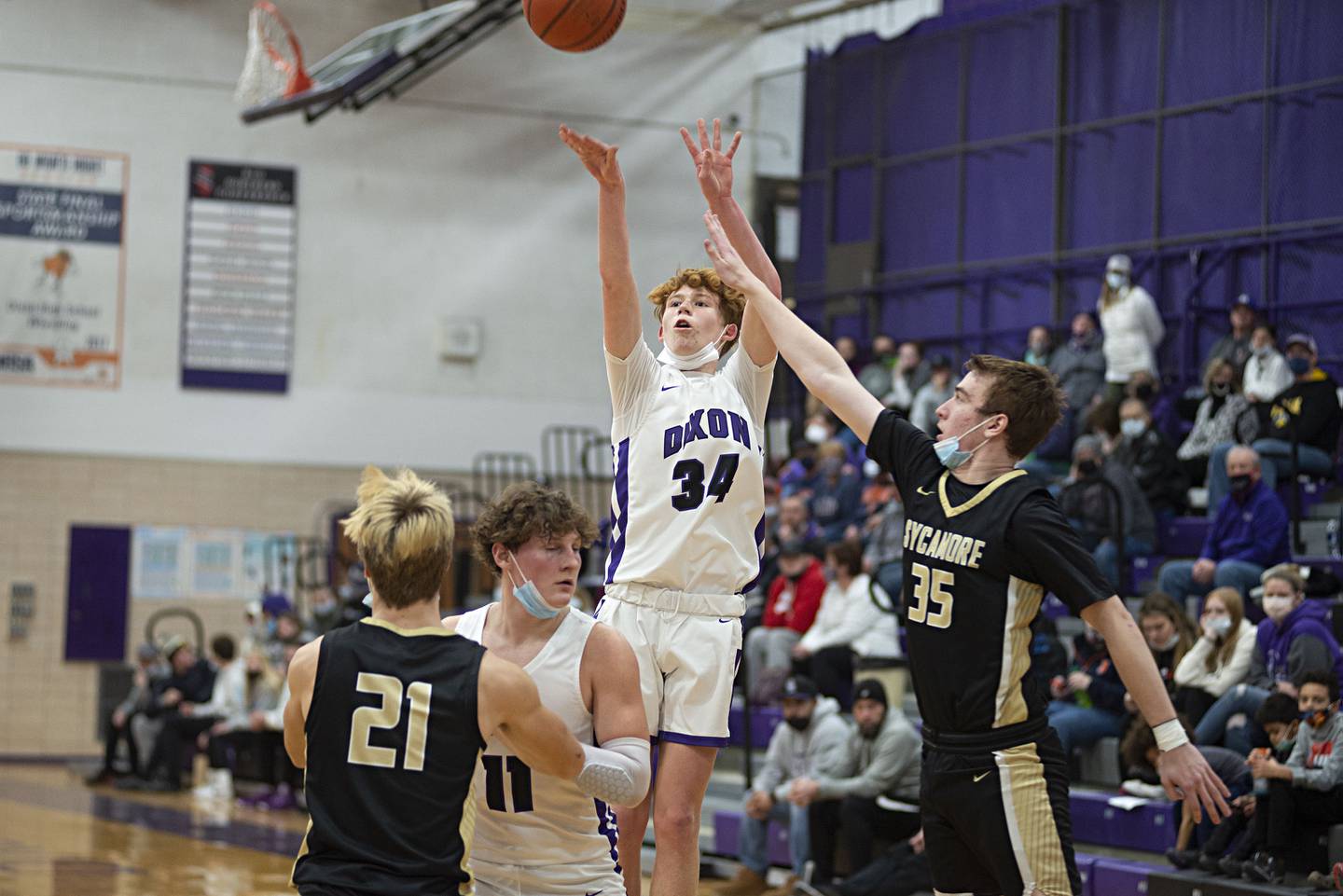 One of the ways the younger guys were able to earn their playing time last season was on the defensive end. The Dukes boast lots of quick, athletic players who knew that defense was a way to find the floor last season, but also have the desire to play hard and excel on that end of the court.
It's not just playing a little defense so they can get the chance to score. With this group, defense is a source of pride, and a part of the game they actively enjoy.
"We love playing defense. It's always a key part. Coach drills us on it, and we don't mind it. It's really important to us," Wetzell said. "Our hustle is a big strength for us; we're a really fast-paced team, we love to run, we love to hustle. It's just our heart; I think that's what's got us going a lot here."
"We just pay attention to details, listen to coach Harmann and what he says," Santos added. "Every little thing matters on defense, and that's what wins games."
Harmann says defense will be a big part of the Dukes' game plan this season, especially as the players adjust to their bigger roles and they try to find who will be the main scorers on offense.
But he also has stressed to his players the importance of doing their part, and not trying to do everything, but just focusing on what their job is to help the team win. If everyone does their job and trusts their teammates to do the same, that's how Dixon will win games – and Harmann likes what he's seen in that department so far.
"We've talked about it; everybody has to do their job at all times. We can't be hidden by a couple guys here or there who can pick up the slack, and the guys have really taken to that," Harmann said. "There were times throughout the offseason when we were playing eight, nine, 10 guys and not really losing a beat.
"It's absolutely the case that defense is going to be key for us. So they all understand that they have to do their job defensively, and then offensively they've got to take care of the basketball. That's what will help us have success."