STERLING – The Sterling boys basketball team dominated Alleman from the get-go, building a 38-point halftime lead en route to its fourth straight win, 85-26, Friday night at Musgrove Fieldhouse.
Point guard JP Schilling, power forward Lucas Austin and guard Andre Klaver were largely responsible for the fast start, scoring 19 of the Golden Warriors' first 28 points. Austin led the way with seven, while Klaver and Schilling had six each.
Steals and fast-break opportunities contributed to many of those early points, and Klaver and Schilling had a big part to play in creating them. Schilling finished the game with five steals, while Klaver nabbed four. The Golden Warriors accumulated 16 steals as a team.
"Our goal was really just to run in transition, get stops, pressure the ball," Klaver said.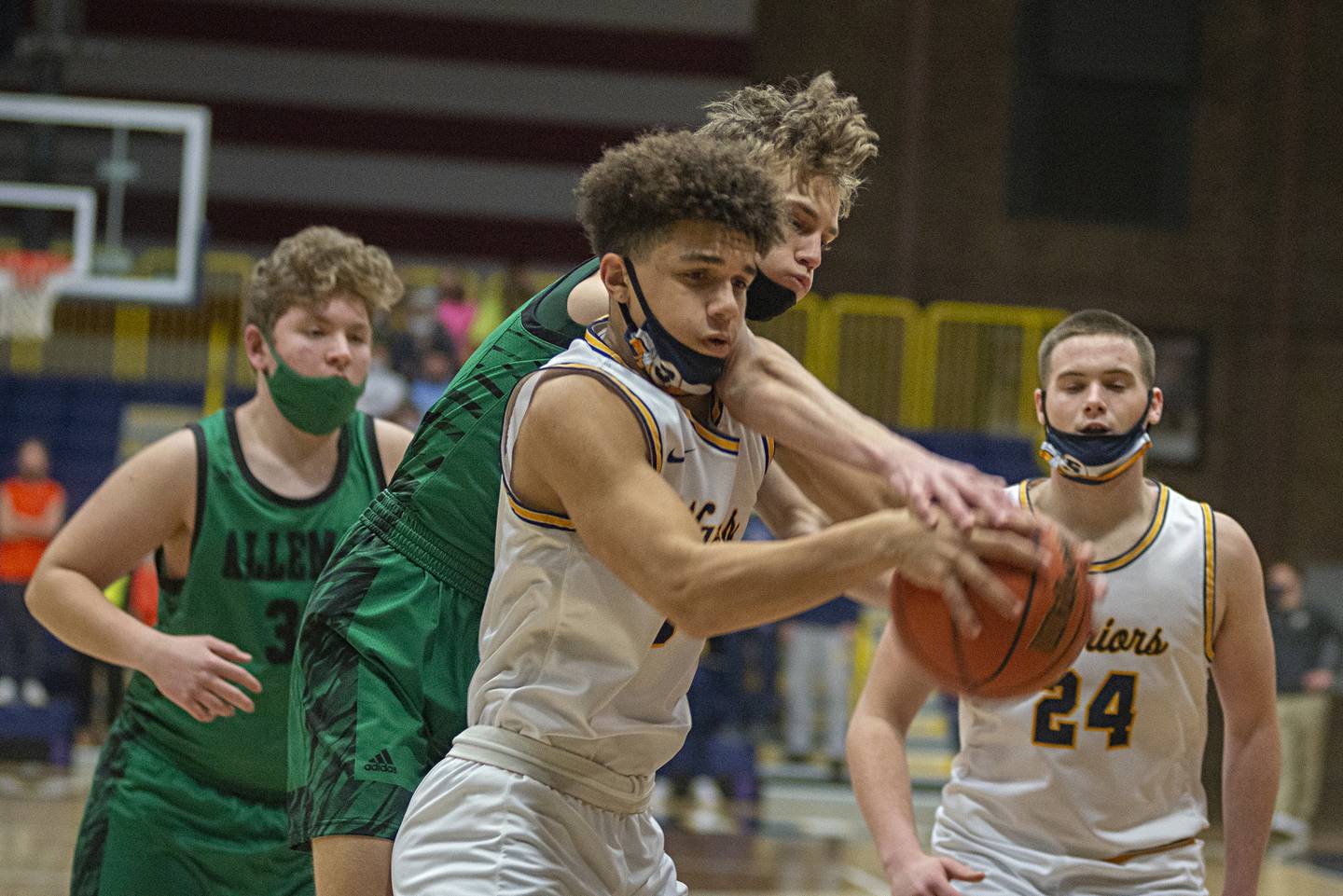 In the first quarter, Sterling (15-8, 3-5 Western Big 6) was able to build a 25-5 lead after backup power forward Christian Beasley drove the lane, handled a bounce pass, and finished a layup with 1:08 to play.
The Pioneers were able to trim the deficit to 28-10 by the end of the opening quarter, but that's all they could manage for the rest of the game.
"We ran our stuff, and the guys did a really good job of getting those paint touches and sharing the basketball. And that's where everything starts, is sharing the ball," Sterling coach Ryan Vasquez said. "So they valued the ball and the guys trusted each other, and we were able to get some open looks."
The second quarter was all Sterling. Austin whipped a pass to guard Kyle Billings for a right-corner 3 to extend the lead to 33-10 about a minute in. Then Schilling dished a no-look assist for 3 to Cameron O'Brien from the left wing to the right corner, expanding the Golden Warriors' lead to 40-12 with 4:31 to go. From there, Sterling scored 10 straight points to close out the half.
In the first half, the Golden Warriors were able to get most of their team involved, as 10 players recorded at least two points. Schilling and Klaver paced the team with eight points each before the break.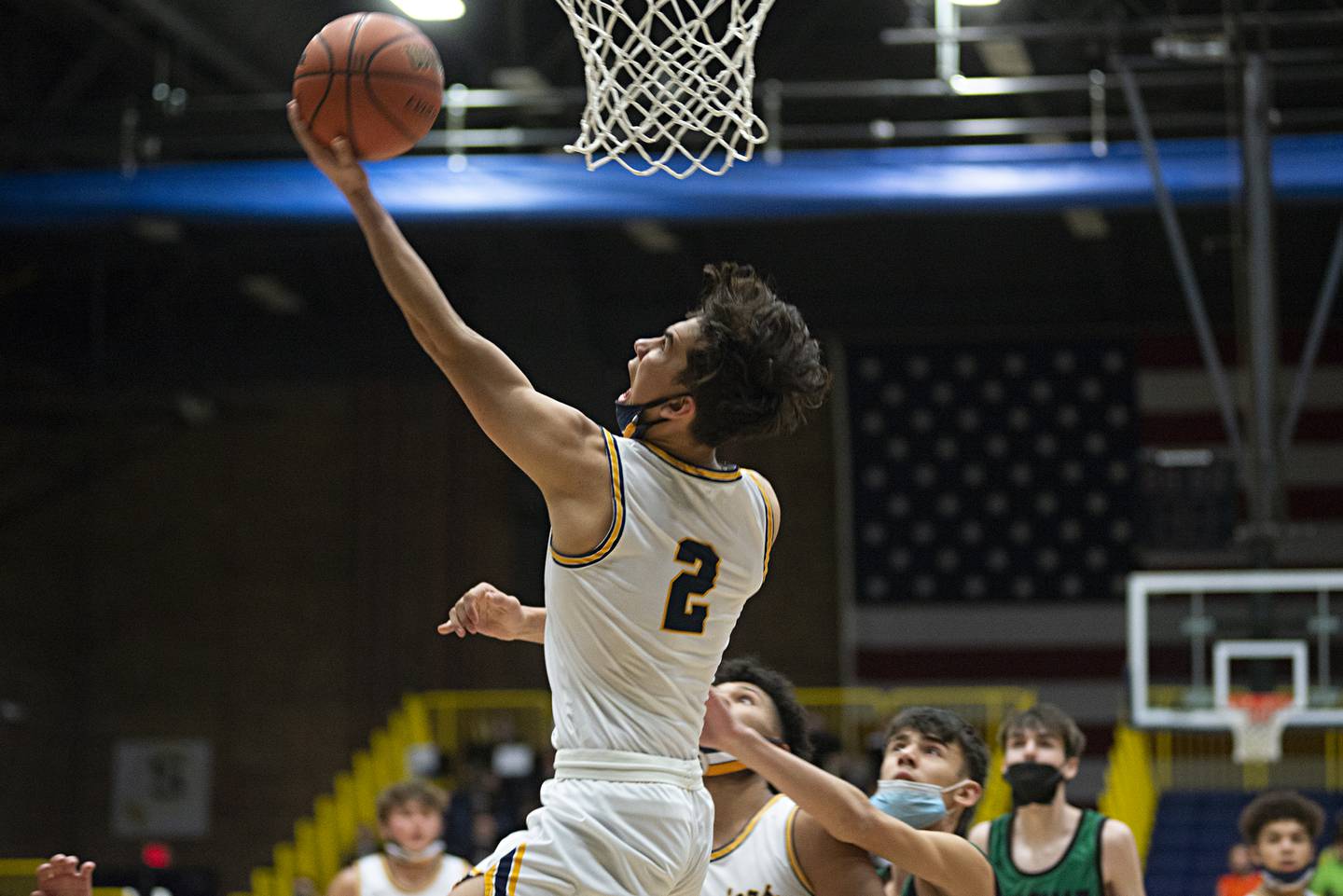 "It was great, mixing [the bench] guys in with everybody and getting that run. It was good to see," Vasquez said. "Those guys earned it. They do a lot of stuff behind the scenes and they don't get a lot of playing time, but I tell you what: everyone 1 through 11 on this team is valuable to us, and it just showed tonight on how valuable they are."
In the second half, Sterling rolled out its bench players more consistently and still was able to widen the lead slightly. Guard Trevor Dir provided a big spark off the bench, scoring 12 of his 17 points in the second half.
Klaver and Vasquez were impressed but not surprised by the backup guard's breakout performance.
"Just confidence, really. He was having fun, everyone was benefitting from him," Klaver said. "He was moving the ball. He was just in the right spot at the right time the whole game."
"Exactly what he does in practice is what he did in the game," Vasquez said. "He made shots, he's disciplined on defense, and he's going to do whatever he needs to do to get the job done."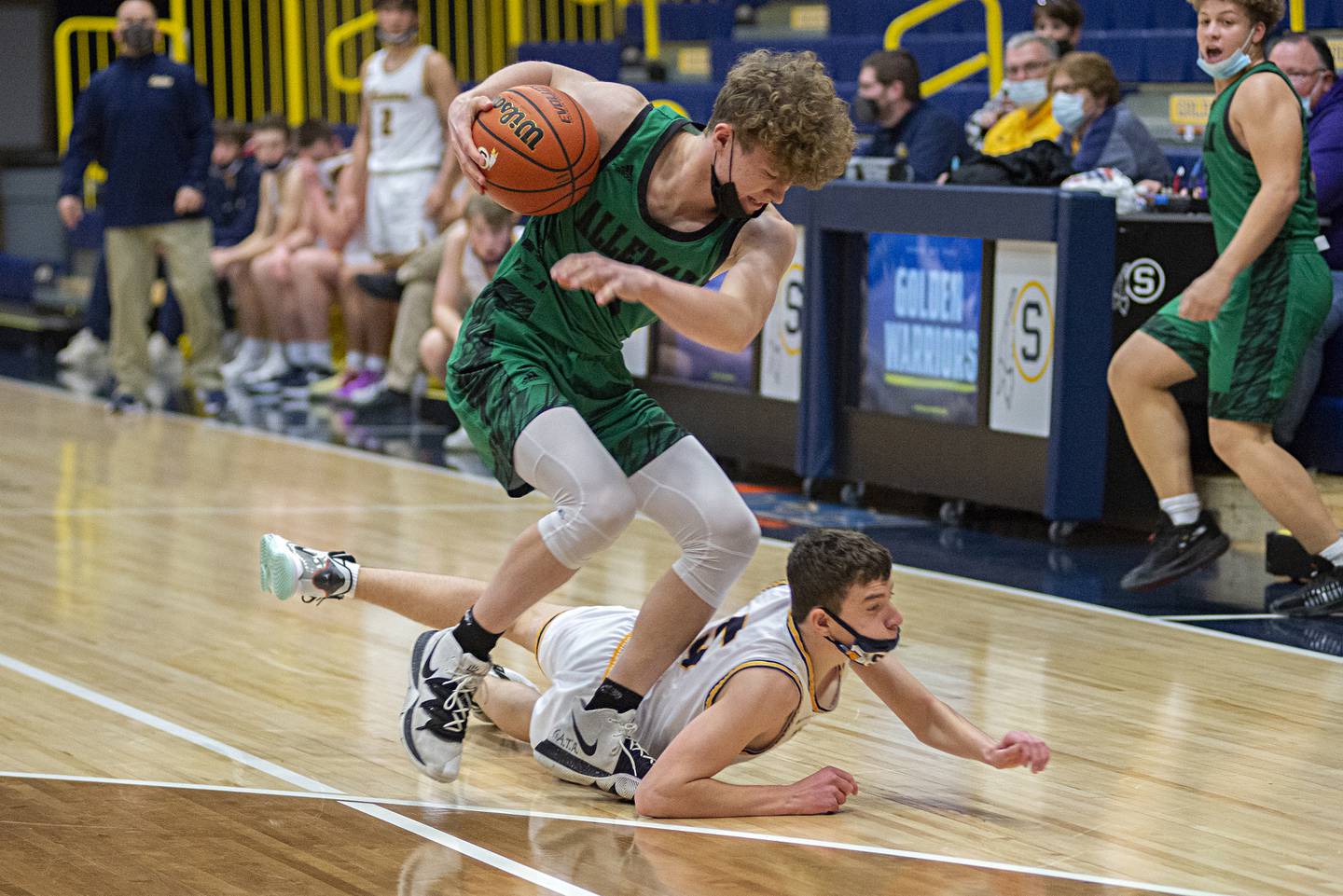 The Golden Warriors surrendered just six points in the third quarter, and 14 points in the second half. They led 74-18 after three quarters.
Sterling took a 65-12 lead with 4:53 to play in the third after Dir picked a pocket and threw a runout pass to Schilling, who laid it in uncontested. Forward/guard Jackson Praet gave Alleman a small spark in the second half with six points, but by then it was too late.
Schilling paced the Golden Warriors with 16 points, seven assists and five steals, while Dir scored a game-high 17 points and nabbed four rebounds and two assists. Power forward Carter Chance poured in 12 points off the bench, and Klaver added eight points, four steals and two assists.
Praet scored 11 points to lead Alleman.