MILLEDGEVILLE – It took most of the first quarter Monday night, but when the Fulton boys basketball team got going, it really took off.
The Steamers, ranked No. 4 in the Class 1A AP poll, went on runs in both halves of an NUIC South road game against Milledgeville, and pulled away for a 69-35 victory.
"When we get going, it's really hard to stop us. We got on those runs and build the lead," junior Ethan Price said. "We had a few guys hit some shots, we bumped up the intensity on defense, and that's what really got us going and separated us in the game tonight."
After Bryce Aude's 3-pointer brought Milledgeville (11-5, 1-1) within 7-5 midway through the first quarter, Fulton (18-1, 3-0) responded with a 17-6 run over a 6 minute, 45-second span to stretch the lead to 24-11.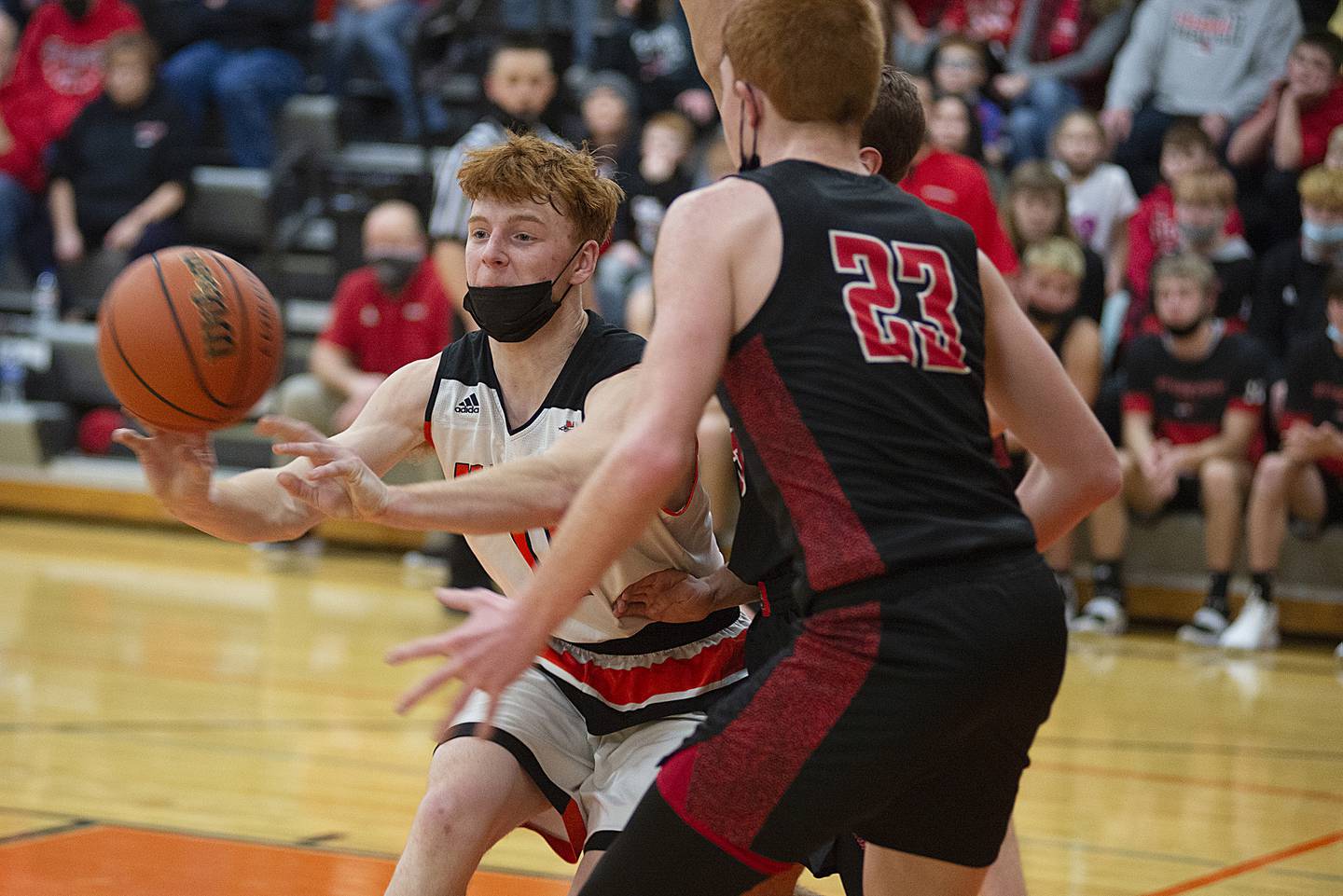 In the second half, it was a 26-7 run over a 9:21 span to close the third quarter and open the fourth that put the game away. Baylen Damhoff finished off that surge with a dunk with 3:17 left to play to make it 67-34 Steamers.
"We started moving the ball well and got open shots, and a bunch of our shots started to fall. Once that happens, the momentum carries over and everyone else starts making their shots too," said Damhoff, who had game highs of 30 points, nine rebounds and four blocks. "It was just finding that extra pass for a better shot. Once we started doing that, we hit those open shots and started getting more and more confident."
Fulton shot 53% from the field (28-for-53) for the game, including 33% from 3-point range (6-for-18), and dished 15 assists on offense. Nine different Steamers scored – all five starters and four reserves – led by Damhoff and Price (12 points, 6 rebounds, 5 assists).
"It makes it a lot more effective when everybody contributes," Price said. "We know our starters can score, so when those guys coming off the bench can score too, that's really big for us. That's really what we look for, is a nice balance."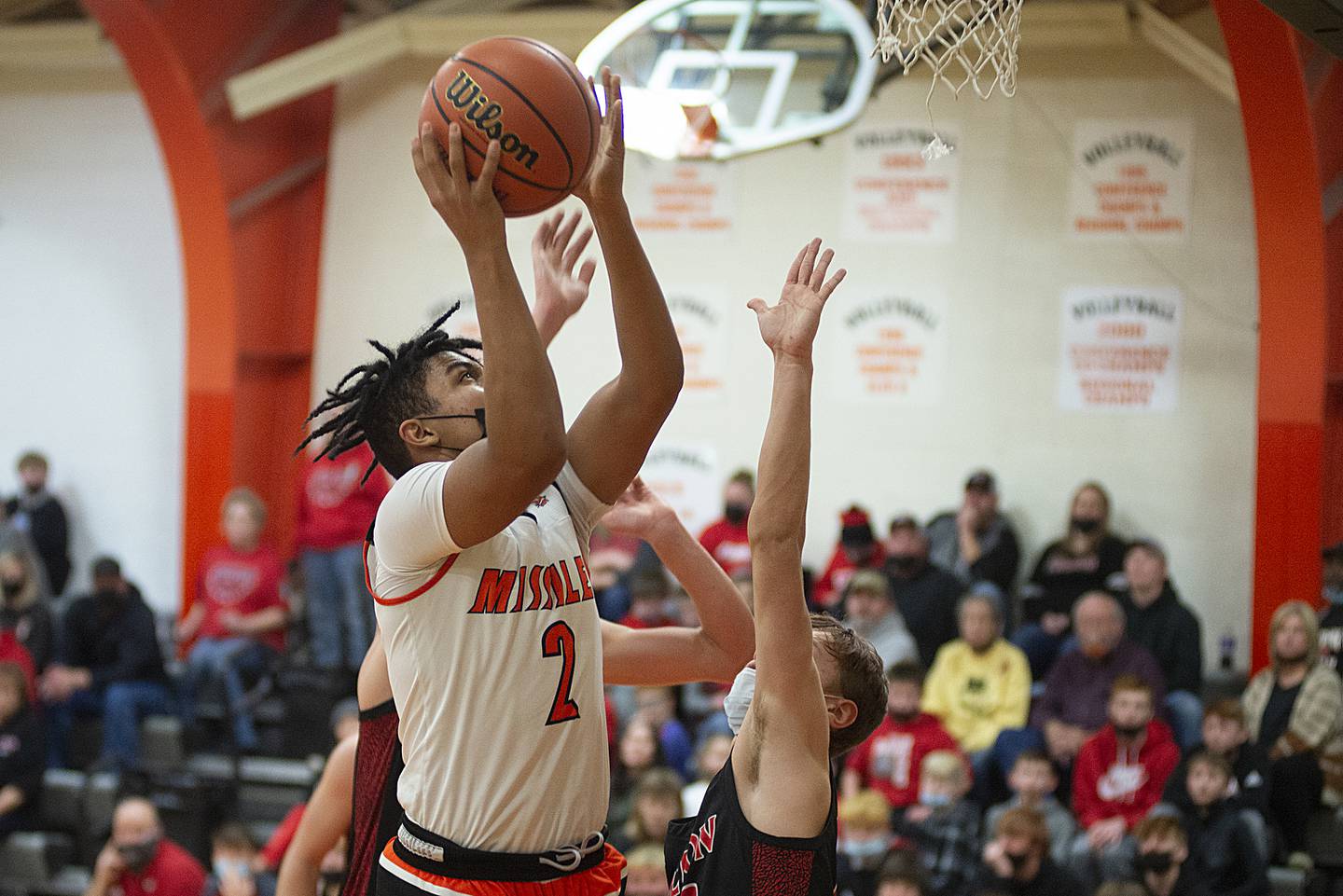 Milledgeville made a little run toward the end of the second quarter, as Aude turned a loose ball into a 3-pointer and Izaac Toms-Smith followed with another 3, then Eric Ebersole scored on the fast break and Toms-Smith added a layup off a post-to-post pass from Kieren Harris to get within 27-21 with 14 seconds left before halftime.
"We moved the ball, we didn't force stuff, we had our guy in the middle, we were moving the ball, and we were taking good shots and they were falling," Connor Nye said about the offensive success during that spurt. "We weren't forcing anything, just letting it come to us, and we rebounded the ball well.
"They're a good solid team, No. 4 in the state, so we knew coming in that it was going to be challenging," he added. "We just couldn't pass the ball well and we were forcing stuff we shouldn't have for a lot of the game."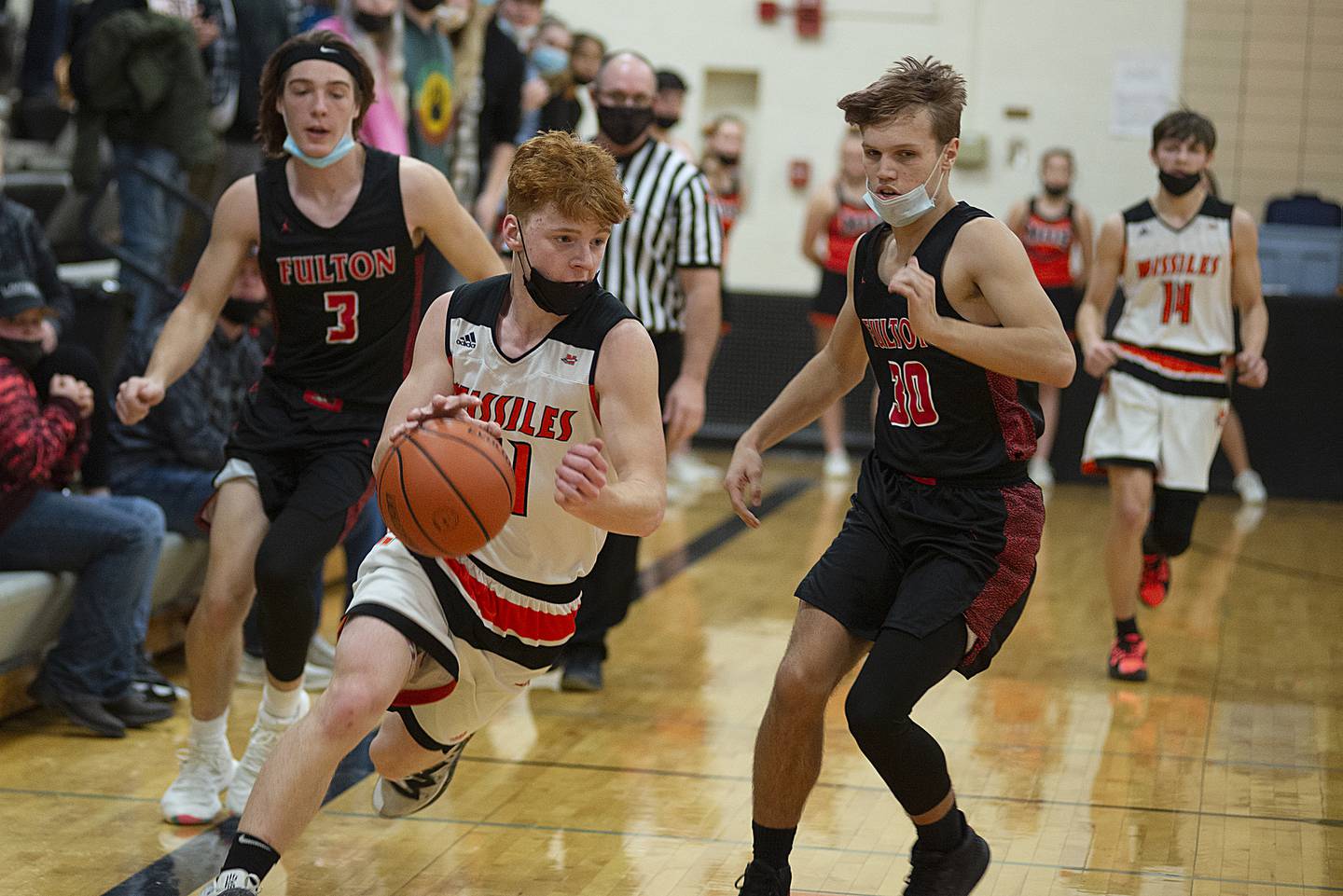 Fulton seized back the momentum in the final three seconds before the break. Ian Wiebenga was fouled shooting a 3 with 2.9 seconds left, and he hit the first two free throws, then Damhoff grabbed a long rebound on the missed third shot. But the clock started too soon, so play was stopped and two seconds were put on the clock.
The Steamers took a timeout to draw up a play, and Price inbounded the ball from the right side with a lob pass to Damhoff, who was sandwiched between two Missile defenders. He managed to get a shot up, and it bounced on the rim a couple of times before falling through for a 31-21 halftime lead.
Fulton opened the second half with a Price 3 and a Damhoff putback, but Milledgeville answered with back-to-back buckets by Nye. Damhoff scored inside and Patrick Lower converted a three-point play for Fulton, but Kacen Johnson scored for the Missiles to make it 41-27 Fulton with 4:17 left in the third.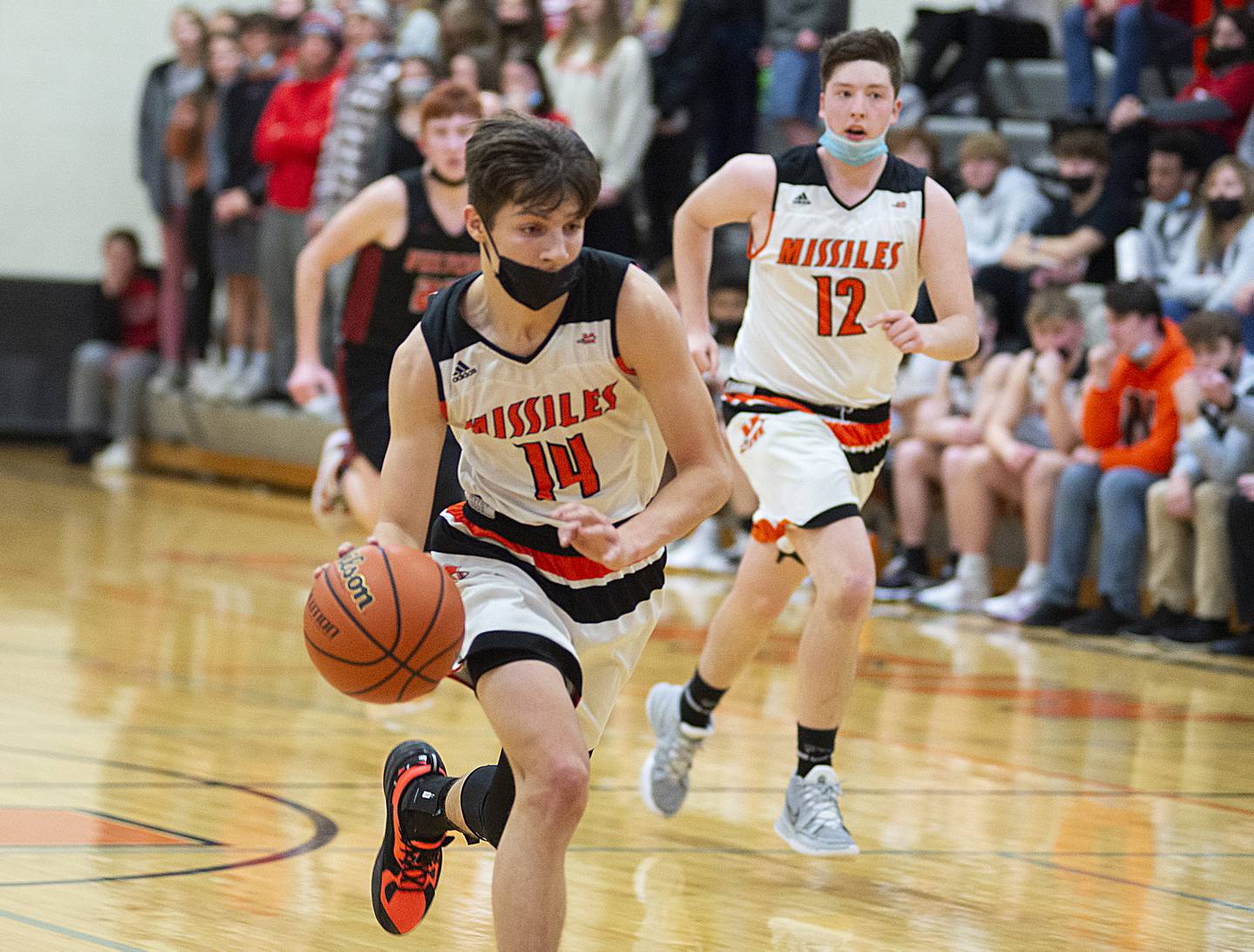 But Damhoff scored on a spin move inside, then he knocked down a 3 before Price drove the baseline for a layup, stretching the lead to 48-27 and igniting that big second-half surge.
"In the first half, we just weren't executing like we want to, but give credit to Milledgeville. Their 2-3 zone was very active, and we played a little too passive; we weren't aggressive like we normally are," Fulton coach RJ Coffey said. "I thought once we settled in and started getting the basketball inside a little bit, good things happened."
The Steamers also turned to their defense to take control. They employed a full-court press at times throughout the game, keeping the Missiles ball-handlers from getting comfortable, and speeding up the Milledgeville offense just enough to cause problems.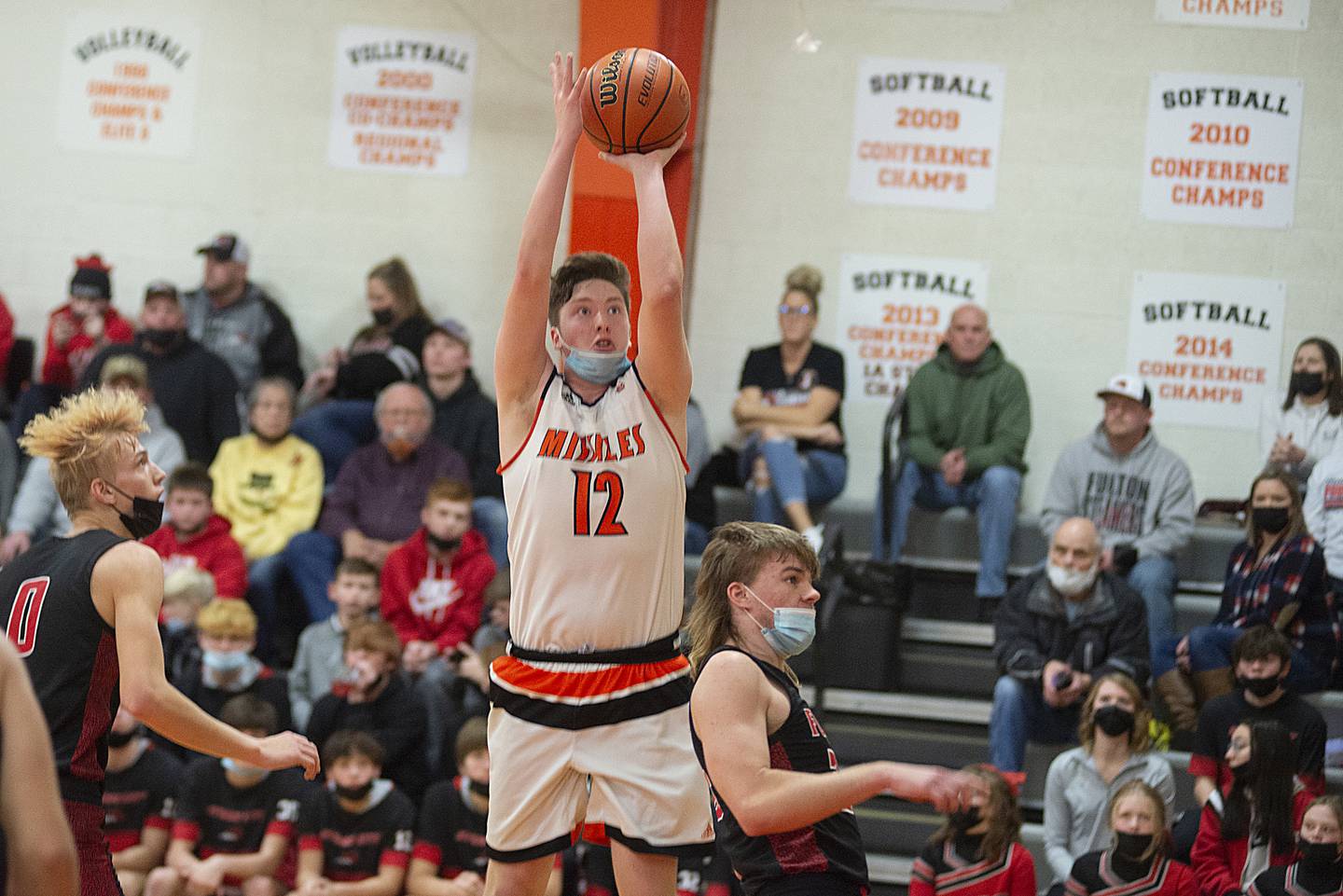 Fulton forced 19 Missile turnovers, and limited leading scorer Harris to four points, six rebounds, two assists and two blocks before he fouled out with 5:30 to play.
"That's one thing we stress: ball pressure," Damhoff said. "We never allow it to get in the middle, pretty much, so if we never allow middle, they can't really get easy shots up, and that's what helps us have success on the defensive end."
"We want to apply constant pressure," Coffey added. "We gave them a couple of different looks, but we just try to utilize our athleticism and our length, and that's one thing our guys have really bought into, is just non-stop pressure, trying to put teams in bad spots and make them play faster than they're used to. I thought we kept them kind of uneasy the whole time."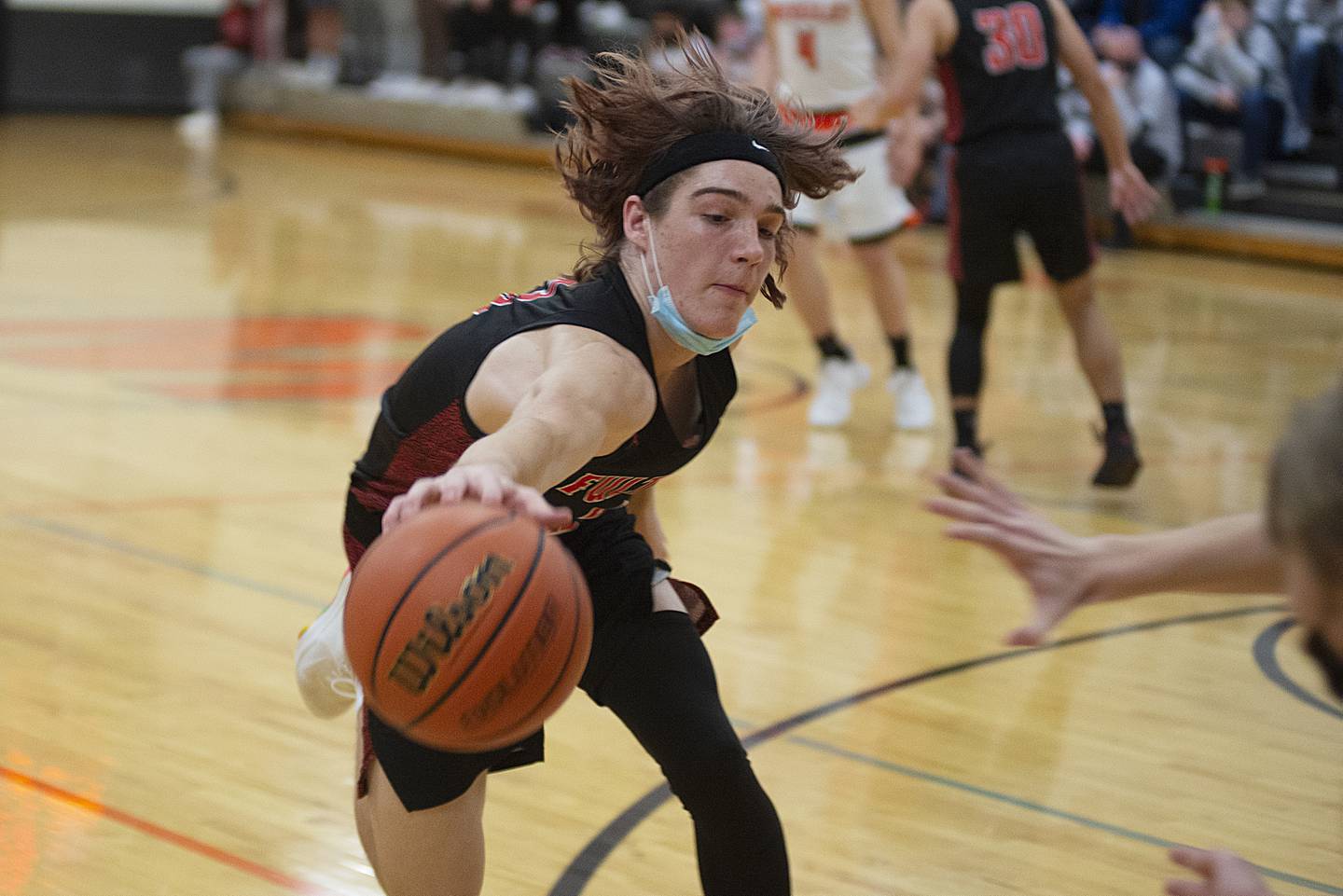 Ryan Eads had five points, three rebounds and three assists for the Steamers, and Brock Mason added four points, four steals, three rebounds and three assists. Wiebenga and Jacob Jones both finished with four points, and Jones added five rebounds. Drew Dykstra added five fourth-quarter points, and Lower chipped in two assists and a block to go with his three-point play.
"They have size, and they're definitely well-coached. They move without the ball, they cut really hard, they hit the open gaps," Milledgeville coach Brad Grenoble said. "Their defense is great, their hands are all over you – in a good way. … We felt that if we only gave them one shot each trip, we'd be OK and be in the game, but they've got those big kids who just jump right over you – not fouling, but they're just so long and athletic."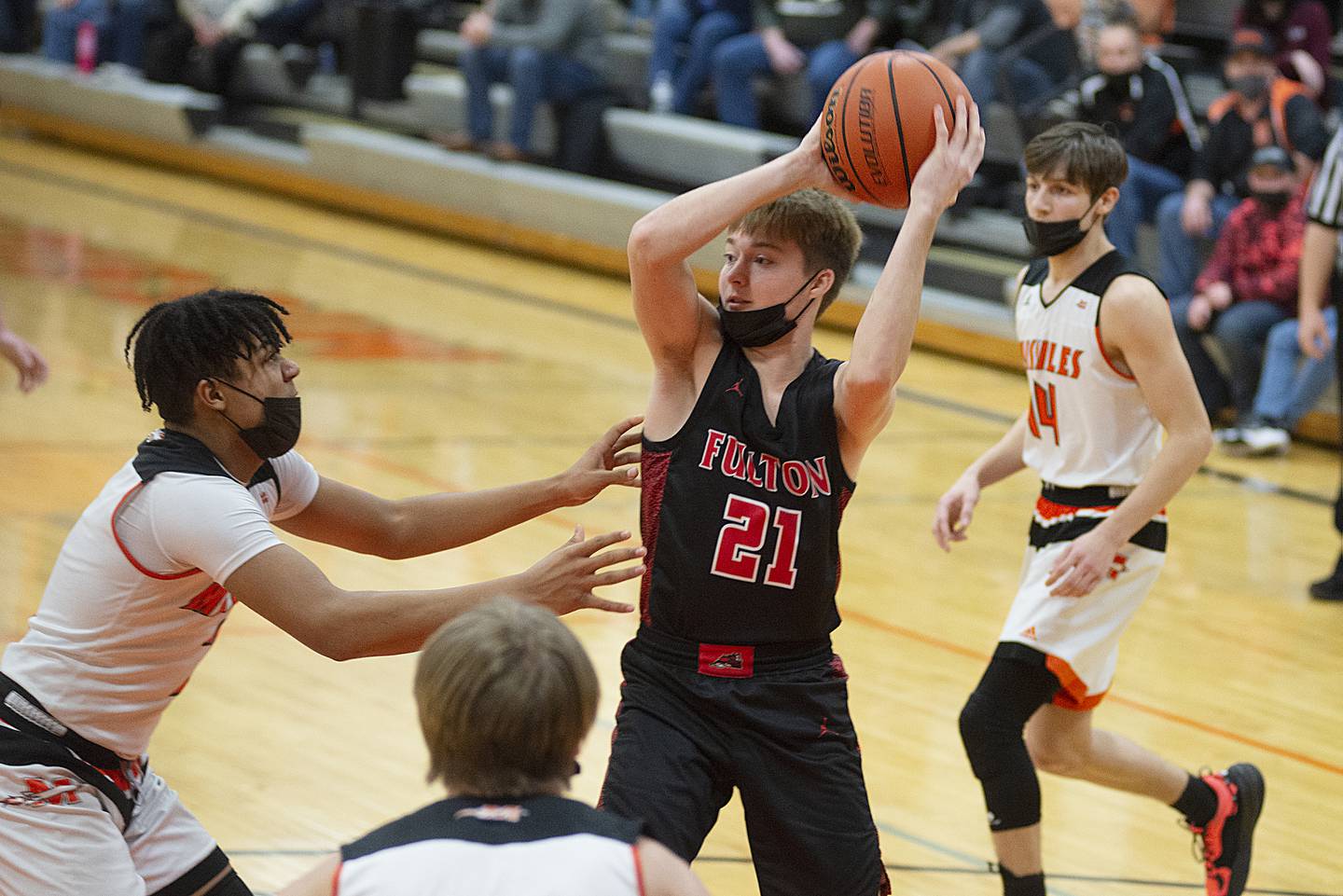 Johnson led the Missiles with 11 points, and he also had five rebounds. Nye had seven points and six rebounds, Aude added six points, four rebounds and two assists, and Toms-Smith finished with five points. Milledgeville shot 29% from the field (14-for-49) and from 3-point range (4-for-14).
"I'm proud of the way our defense worked, and the effort we gave for the full 32 minutes," Grenoble said. "But I told the kids from the beginning that there are some teams you can run against and some you can't, and if we got in a track meet against the cream of the crop, we were going to struggle.
"When we relax and get the ball across half court, and then slow down and run our sets, good things happen. But I think when we got down 13 or 14 points, we were just trying to do too much. It's like every shot's a 5-pointer, and everybody wants to shoot it from deep and not run our offense, just try and make up all that ground at once. We've still got a ways to go on offense, and we just have to keep working at it."