DIXON – Tough defense led to easy offense early and often for the Dixon boys basketball team in a 73-36 win over North Boone on Thursday night in a Big Northern Conference contest at Lancaster Gym.
The Dukes (11-6, 3-2 BNC) turned 18 North Boone turnovers – including 12 steals – into 12 points on the fast break, and shot a blistering 61% from the field (28-for-46) for the game, including 48% from 3-point range (10-for-21).
"We had great ball movement, found the open guys a lot. It was pretty good basketball," Dixon guard Wyatt Wetzell said. "It was both offense and defense, and just our energy in general. Before the game we were hyped up and ready to play because we hadn't played all week, and we just wanted to win.
"We built a huge lead, and we brought a lot of energy. I thought it was important to do that at the beginning, and overall, it led to a good win."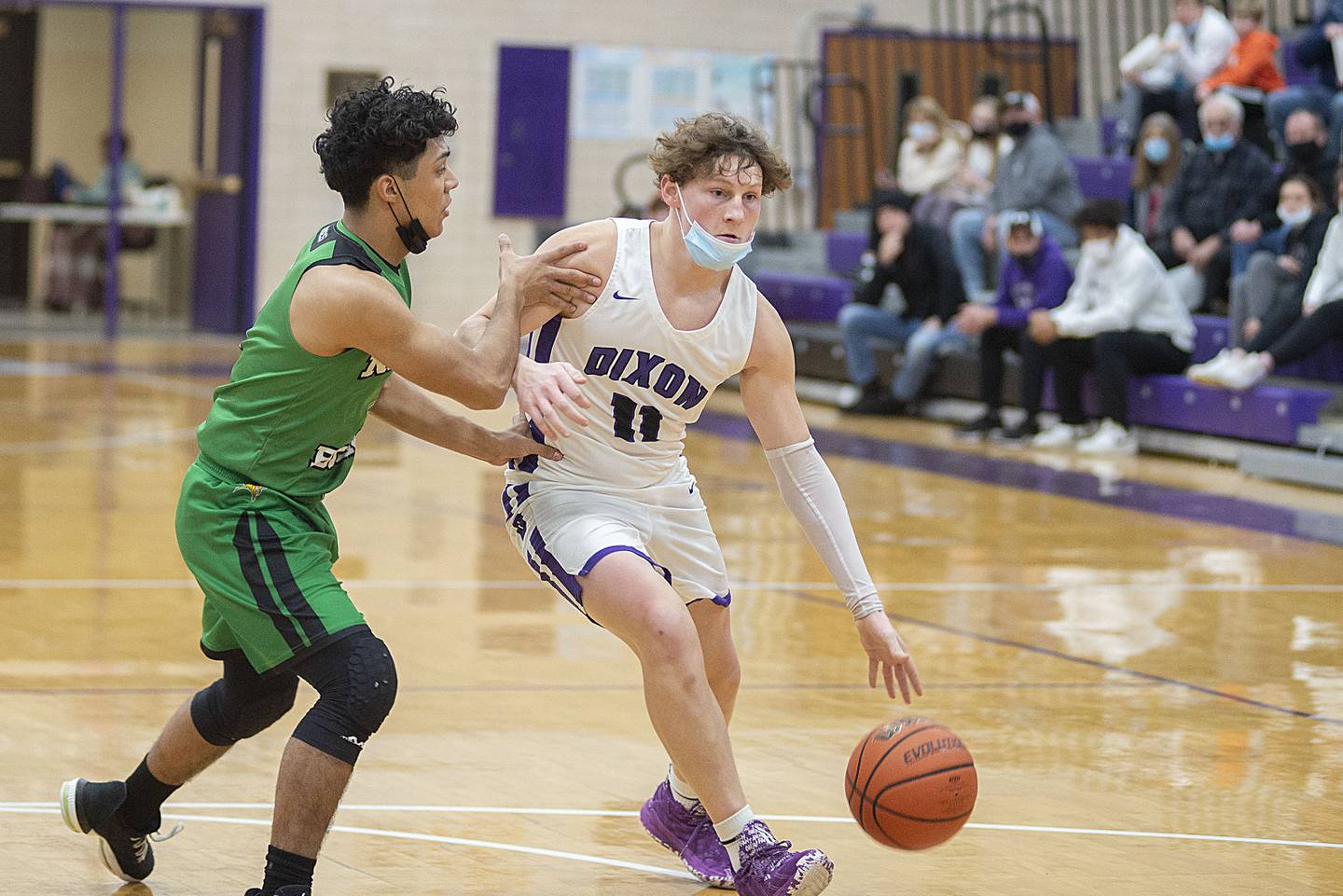 Fourteen different Dukes played in the game, and every one of them had either points or rebounds on the stat sheet. Dixon also assisted on 20 of its 28 baskets.
The Dukes scored the first 15 points of the game, and led 23-2 after consecutive Riley Abell 3-pointers and an Abell runout layup off a pretty pass from Jacob Gaither. Abell scored 13 of Dixon's first 23 points, and Gaither had eight more in that opening surge.
"Getting up early like that, it takes all the weight off your shoulders," said Abell, who poured in 28 points and dished two assists. "You don't have near as much pressure, and I think we just played more confidently. The shots were just there, and we were hitting them. It made it a fun night, and made it go by pretty quick."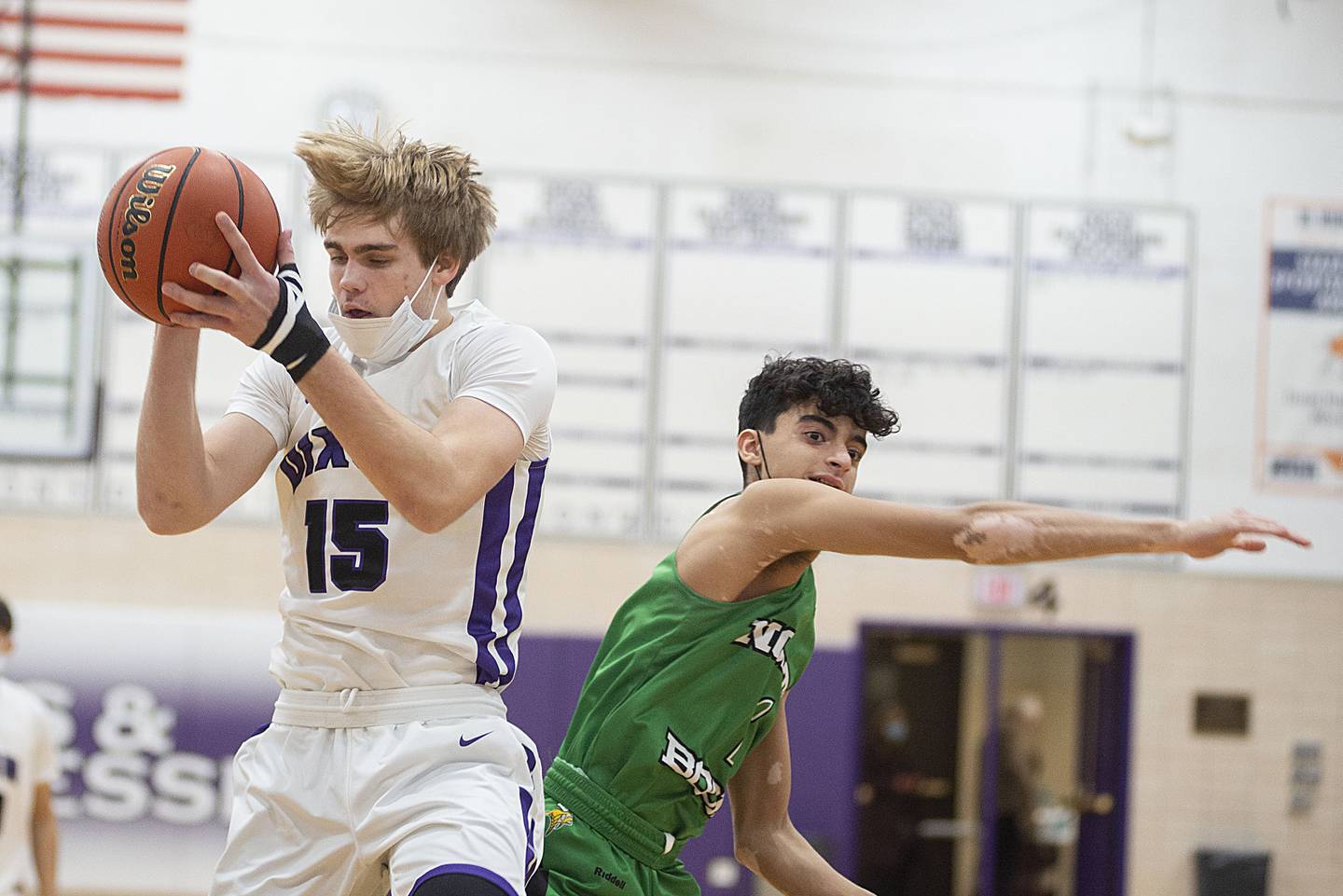 North Boone (5-12, 0-4) didn't score its first field goal until the 1:03 mark in the first quarter, then didn't score its second basket until the 5:06 mark of the second period. Dixon led 26-7 after Jath St. Pier's basket off an Austin Hicks assist with 4:29 left in the first half.
The Vikings shot 26.7% from the floor (12-for-45) and 25% from 3-point range (5-for-20).
"If we work as a team, it's tough to score on us," Dixon's Bryce Feit said. "We're a good defensive team, and when we play tough defense, it turns into offense. Our bench hyped us up, and we just played good defense tonight. That takes a lot of pressure off, because we can score the ball well as a team, and when we can turn defense into offense, it's even better for us."
After emptying the bench in the first half, the Dukes put their starters back in to start the second half. Abell hit a 3 and a runout layup, then Lucas Healy hit Wetzell with a long pass for another layup before Gaither knocked down a 3 with five minutes left in the third quarter to make it 54-22.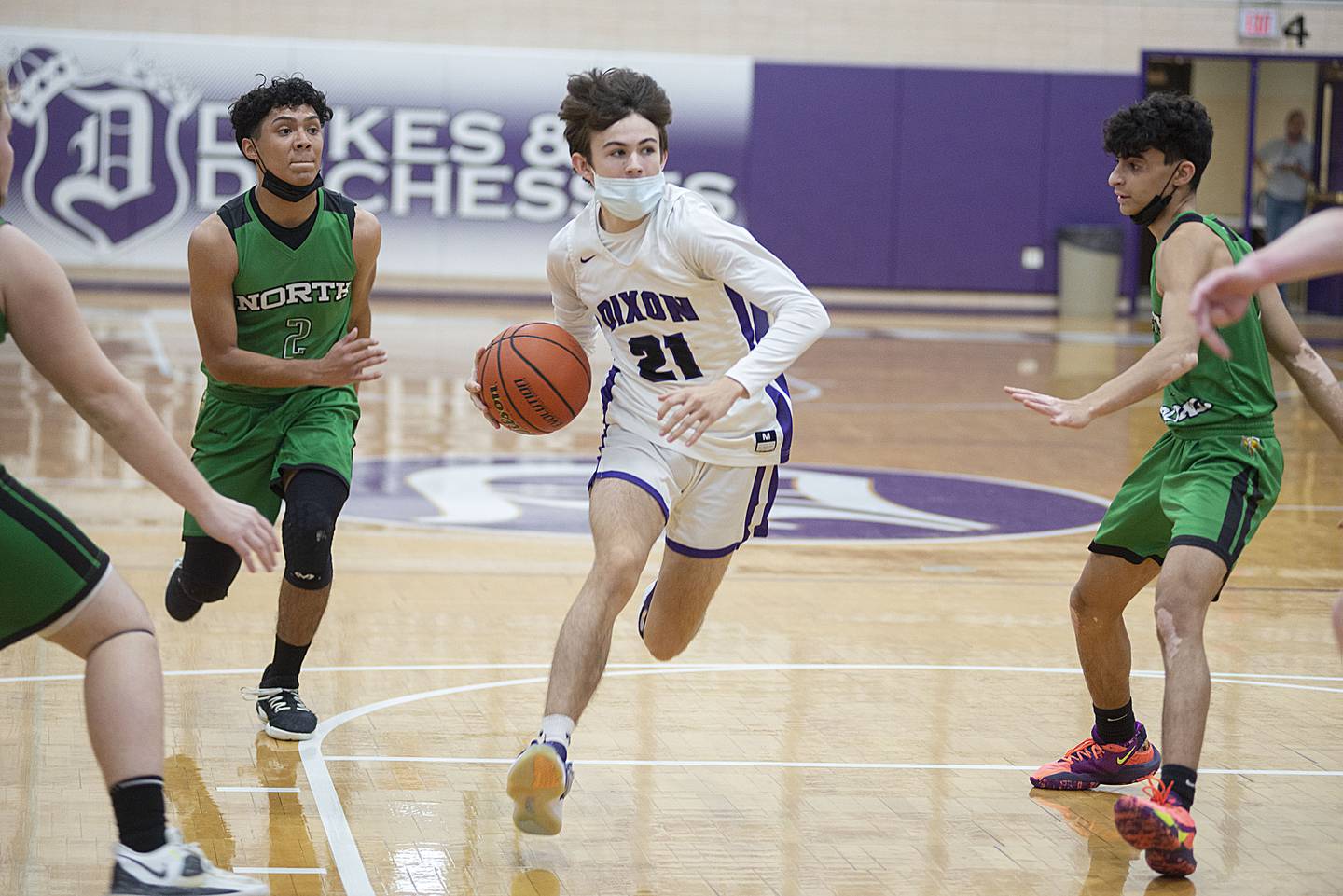 The running clock started immediately in the fourth quarter, and a coast-to-coast layup off a steal by Sky Goral followed by a bucket inside by Feit on a pretty cut and pass from Hicks made it 70-31. Freshman Eli Davidson's step-back 3 with 2:05 remaining closed the scoring for Dixon.
The Dukes got scoring from 10 players, rebounds from 11 guys, and assists and steals from eight different players.
"It felt good, everyone getting in and getting a chance to play tonight," Feit said. "That's going to help in the future when they can get those reps in during a game."
"I absolutely love it," Abell added. "They work their butts off in practice each and every day, and for them to go out and see it pay off in a game, as a teammate, it feels amazing, and we're so happy for those guys."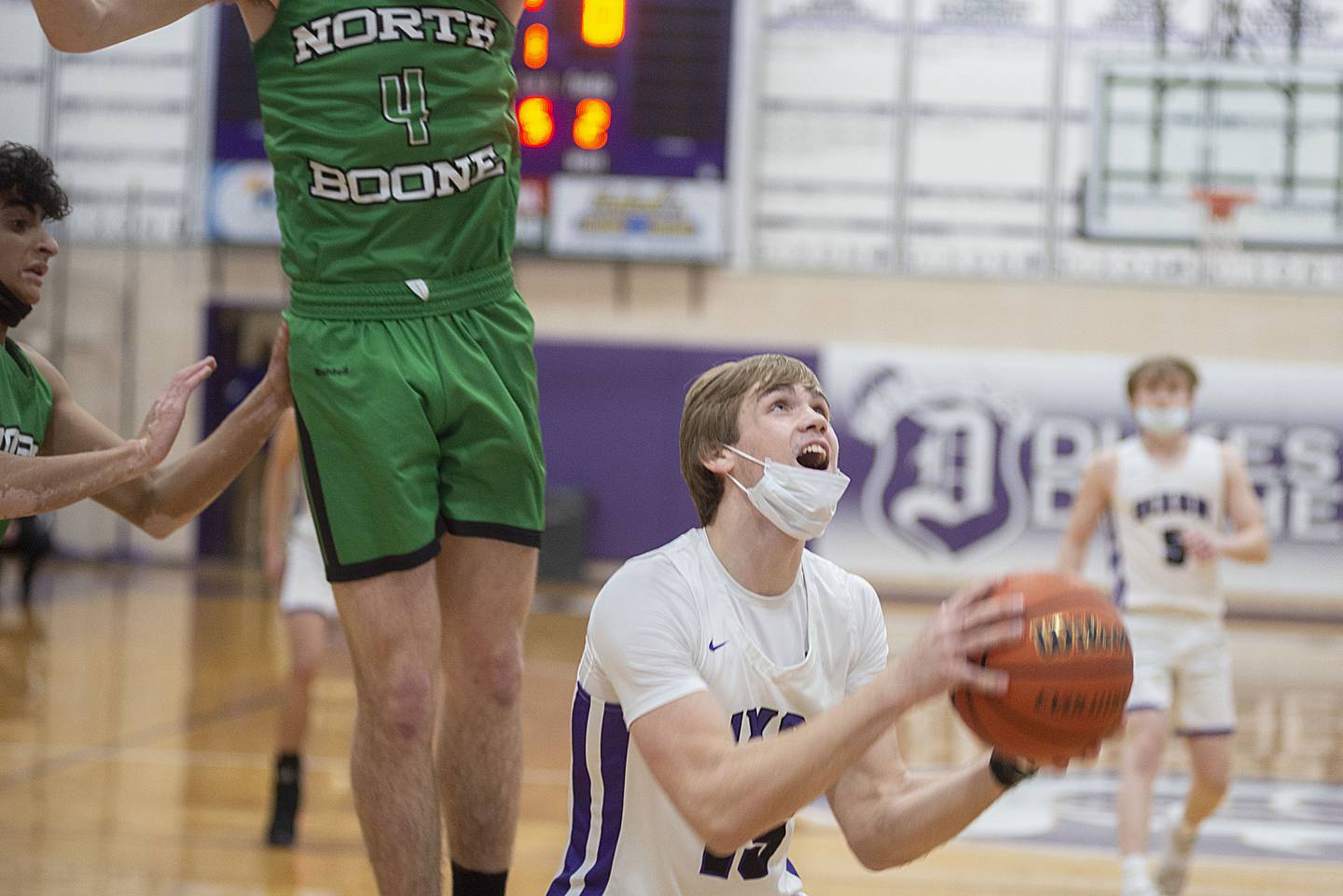 Gaither added 13 points, eight rebounds, four assists, two steals and a blocked shot to Abell's game-high 28 points, and Feit scored six points. Wetzell, St. Pier and Karson Glessner all finished with five points, and Glessner also had two assists. Hicks had four points and three assists, Goral had three rebounds and two steals, Davidson also nabbed two steals, and Healy dished four assists, pulled down three rebounds, and nabbed two steals. Freshman Darius Harrington also scored a basket for Dixon.
Bryce Nolen had 12 points, five rebounds, two assists and two steals for North Boone, and Amro Shammakh and Chris Doetch each added eight points, with Shammakh nabbing two steals. Will Doetch scored seven points, Oscar Ovalle led the way with six rebounds, Adrian Raabe added five rebounds, and Mason Danner dished two assists for the Vikings.